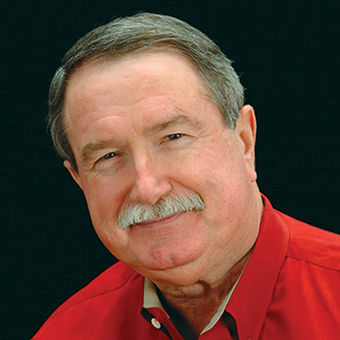 I wrote in my June 28 column ("Treat yourself as well as you do your clients") about an incident that occurred on a tour Sherrie and I escorted to Arizona. The whole story is that my malady came within a couple of hours of being fatal. The only reason I am able to write this column is the tremendously outstanding care I received in Sedona and Sun City.
One morning in August, over coffee, I looked at Sherrie and said, "I don't want to do this anymore." I knew it was time to release the stress of cash flow management and all the other facets of operating a successful agency to someone else.
From sending over 3,000 people to the Knoxville World's Fair in 1982 to opening the first cruise-only agency in Tennessee, it had been a grand adventure. Along the way we had earned a number of awards for marketing and promotions, been named Carnival Cruise Line's Agency of the Year and Travel Agents of the Year, and we were inducted into the CLIA Hall of Fame. 
We also had earned a reputation as instructors in the marketing, administration, management and operations of agencies of all sizes. Three books written on these facets were well received. 
Over the last six years or so, we had discussed, with a half-dozen potential buyers, selling the agency and retiring, but our hearts just weren't in it, and we never came to an agreement.
This time was different.
We reached out to the one suitor that nearly matched our business policies and philosophies as well as operations. Gulliver's Travel, headquartered in Moline, Ill., was an ideal fit. Our strengths reinforced some areas and opened opportunities for their business.
On Oct. 1, Pacesetter Tours — our company — sold the brand name Just Cruisin' Plus and other assets, such as our book of business, to Gulliver's Travel. They will be retaining our staff.
We chose to keep the corporation because we have the opportunity to build on the training and consulting expertise we've developed over the years. Pacesetter Tours created a new company, CSF Travel Consulting (it stands for Charlie and Sherrie Funk Travel Consulting; not terribly creative, but it works). 
I have provided leisure travel insight to a large number of hedge funds, money managers and financial institutions over the past 10 years and now will have the time to devote to research and market analysis that I didn't have before. I can give full vent to my engineering curiosity and number-crunching talents.
Sherrie and I will also be free to offer training to a broader range of consortia, agency groups and other industry entities.
We aren't giving up travel selling, though. We are both good at it, and Gulliver's has agreed to let us remain as independent contractors, each selling to the 25 or so clients with whom we have developed close relationships over the years. It's going to be the best of both worlds.
I have taken up leather working — making firearm holsters, knife sheaths and more — which I really enjoy. And I get to continue writing this column for Travel Weekly. Life is good.
It's like this: Retirement turns out to mean you get to do the things you enjoy most. I wish for any and all reading this the same satisfaction with their lives that we have found. 
Source: Read Full Article