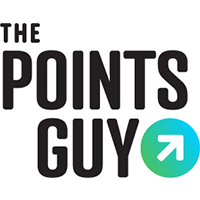 We've officially reached the end of the 2020 TPG Awards! Over the last several weeks, we've given out 12 readers' choice awards, handed out nine editors' choice awards, held multiple live events and published over 50 articles on-site — looking back at 2020 but also looking ahead to what the future looks like for the travel industry.
There's no question that the last several months have been challenging for many travel providers, but with the promising new vaccines already being administered to front-line healthcare workers, we're incredibly optimistic about 2021 and beyond.
In case you missed anything since we first launched Airlines Week on Nov. 16, here's a recap of the 2020 TPG Awards.
In This Post
Readers' choice awards
Rather than a single, live awards show — as we've done in previous years — this year saw us hand out a streamlined set of reader-voted honors across our four, themed weeks. When the ballots were counted, here are the companies that took home trophies this year.
Airlines
Southwest Airlines was the big winner in the first week of the awards, taking home the title of Best U.S. Airline Loyalty Program along with the Best Airline Cobranded Credit Card award, for the Southwest Rapid Rewards® Premier Credit Card. The airline has been a longtime favorite of many, but as our editorial team discussed in our Facebook roundtable during Airlines Week, the simplicity of the program — with no blackout dates along with free changes and cancellations — likely took it to the top this year.
Credit Cards
The four credit card awards had familiar recipients this year, as each one took home the trophy for the third year in a row:
Best Premium Credit Card: Chase Sapphire Reserve
Best Travel Rewards Credit Card: Chase Sapphire Preferred Card
Best No-Annual-Fee Credit Card: Chase Freedom Unlimited
Best Business Credit Card: The Business Platinum Card® from American Express
While all four of these cards provide solid value in a normal year, each one also made notable changes in 2020 — which likely cemented their respective spots in the minds of readers.
Related: Which card should I use? A pandemic-era guide to navigating card perks and benefits
Hotels & Destinations
The two awards during Hotels & Destinations Week went to Hilton Honors, winning the trophy for Best Hotel Loyalty Program and Best Hotel Cobranded Credit Card (for the Hilton Honors American Express Aspire Card). It may seem strange for a premium travel card with a hefty annual fee to take home an award during a year when many people aren't traveling. However, with the automatic Diamond status, annual statement credits and the limited-time changes Amex made in light of COVID-19, readers clearly still saw immense value in the Aspire Card — a sentiment echoed by TPG staffers.
Note that if you don't currently have the card, now could be a great time to add it to your wallet thanks to a limited-time offer that includes a statement credit for ExpertFlyer. Check out this article for more details.
Cruise
Video: Five new expenses you need to plan for when traveling during Covid (CNBC)
How a 25-year-old teacher making $58,000 in Dallas spends her money

CNBC


Congress scrambles to finalize Covid relief and avoid government shutdown

CNBC


Why Nvidia stock has a firm place in this trader's portfolio

CNBC


How

CNBC


Dr. Scott Gottlieb says he expects Covid vaccine shortage to continue past next week

CNBC


How Moderna's Covid vaccine distribution will be different than Pfizer's

CNBC


Watch Google parent Alphabet CEO Sundar Pichai's opening testimony to Congress

CNBC


Fauci says hope is that by the time we're several months into 2021 we can start thinking about return to normality

CNBC


FDA advisory panel recommends Moderna Covid vaccine for emergency use

CNBC


Vice President Mike Pence, Second Lady Karen Pence receive Covid vaccine

CNBC


The Pre-Markets Rundown: December 18, 2020

CNBC


Panera Bread CEO on delivery and digital growth

CNBC


Olive Garden-parent Darden is a buy with pandemic stimulus at a standoff, says Jim Cramer

CNBC


New robots help fight Covid, enhance contactless food delivery

CNBC


It's 'hard to find a better long-term chart' than this mega-cap tech stock, market watcher says

CNBC


Apple, Microsoft and Alphabet: Outlook for big tech in 2021

CNBC


How a 25-year-old teacher making $58,000 in Dallas spends her money
Lani Huang, 25, earns $58,400 as a public middle school math teacher in Dallas. She made an additional $1,212 from teaching virtual summer school and making instructional math videos for her school district and recently bought a home for $155,000. This is an installment of CNBC Make It's Millennial Money series, which profiles people around the world and details how they earn, spend and save their money.


CNBC



Congress scrambles to finalize Covid relief and avoid government shutdown
Lawmakers in Washington are trying to finalize the details of a new round of Covid stimulus, but sticking points remain. CNBC's Ylan Mui reports.


CNBC



Why Nvidia stock has a firm place in this trader's portfolio
Nvidia has rallied nearly 170% off its March low, and Todd Gordon of TradingAnalysis.com sees it headed even higher. He explains why he's adding to his position.


CNBC

Our fourth (and final) week of the awards focused on cruises, and for the first time, we included cruise lines in the readers' choice categories — giving out four awards, to be exact.
Best Big-Ship Cruise Line: Royal Caribbean
Best Mid-Size-Ship Cruise Line: Disney Cruise Line
Best Small-Ship Cruise Line: Viking
Best Cruise Loyalty Program: Royal Caribbean (Crown & Anchor Society)
TPG readers clearly enjoy Royal Caribbean and its megaships, while Disney obviously appeals to families — which we discussed extensively on our Facebook roundtable. And while some may not consider Viking as a line with truly "small" ships, it's all-inclusive model on vessels with less than 1,000 passengers was naturally appealing to many.
Editors' choice awards
In addition to the awards that readers selected, our editorial team also handed out nine honors over the course of the four weeks. Here's a quick list — though you can read the full article for more details:
| | |
| --- | --- |
| Award | Winner |
| Innovation in Airline Loyalty | American AAdvantage |
| Spotlight on Safety (Airlines) | Delta Air Lines |
| Innovation in Credit Cards | Chase Pay Yourself Back |
| Simplicity and Value in Credit Cards | Capital One Venture Rewards Credit Card |
| Innovation in Hotel Loyalty | World of Hyatt |
| Best New Cruise-Ship Cabin | Regent Suite on the Regent Seven Seas Splendor |
| Innovation in Cruising | eMuster drill from Royal Caribbean |
| Best New Cruise-Ship Destination | MSC Ocean Cay Marine Reserve |
| Most Innovative New Cruise Ship Attraction | BOLT roller coaster on Carnival Mardi Gras |
Special awards
Of course, it wouldn't be the TPG Awards without handing out special awards to deserving individuals. This year, we gave out three.
First, it was the Making a Difference Award during Airlines Week. This honor went to the three airline-industry professionals who started (and then expanded) Project Wingman. Captain Emma Henderson of EasyJet and Captain Dave Fielding of British Airways initially launched this initiative in the UK, and then Anders Lindström from Norwegian Air helped expand it to the U.S. Project Wingman enlisted the help of furloughed airline employees to set up and staff lounges in hospitals. This provided amenities like a typical airline lounge — along with a supportive ear for front-line healthcare workers stressed and exhausted from the pandemic.
Then, during Hotels & Destinations Week, we honored Kristin Kitchen, founder of Sojourn Heritage Accommodations, with the Inspiration Award. Her company began as a way to combine cultural history and hospitality, and her newest property — the Dunns-Josephine Hotel in Miami's Overtown neighborhood — had been open just a few months when the pandemic hit. Instead of fretting over the lost revenue and room cancellations, Kitchen threw her property's doors open for the homeless in Miami-Dade County, an incredible act of selflessness that we were thrilled to recognize.
And today, we gave out our Lifetime Achievement Award to Larry Pimentel, a well-respected and long-tenured executive in the cruise industry. He spent time with Seabourn, Cunard, SeaDream and — beginning in 2009 — Azamara, Royal Caribbean's upscale brand. His impact is still felt across the industry, from the yachting experience he pioneered with SeaDream to the "Destination Immersion" approach that came from his time with Azamara. And he's well-recognized as a mentor, especially his efforts grooming and promoting women into management positions across lines.
These individuals were bright spots in 2020 and provide hope for what the future of travel might hold.
Live events
We also hosted multiple live events across the four weeks of the awards, giving readers a chance to hear directly from engaging speakers and experts in various fields. In case you missed any of them, here are the recordings:
Facebook roundtables, breaking down the readers' choice award winners for Airlines Week, Credit Cards Week, Hotels & Destinations Week and Cruise Week
Want to fly from New York to London in less than four hours? Hear from the company who could make that happen
Instagram Lives with Pilot Pete, Farnoosh Torabi, Samantha Brown and Captain Kate McCue
Facebook Live with Matt Mitcham
And of course, we culminated the awards with an exciting trivia event on Thursday Dec. 17, where over 2,000 readers competed for a slew of great prizes. Congrats to Devon Edwards, our grand-prize winner, who took home a round-trip, business-class flight on Etihad Airways and a seven-night stay at any Category 1-7 property in the World of Hyatt program.
The team is exploring ways to create even more engaging, exciting live events like this in 2021, so stay tuned for what's to come.
Speaking of next year …
Looking ahead
Finally, the 2020 TPG Awards also had a forward-looking element, with many deep dives into how the travel industry is charting a course into 2021 and beyond. With companies focusing on safety, meeting the needs of their customers and innovating for the future, there was a lot to cover.
Here are some highlights of what we published:
Innovations in airline loyalty, hotel loyalty, credit cards and cruising
The exciting airline loyalty updates coming in 2021
How card issuers can drive long-term loyalty from card members
The 21 most anticipated hotel openings of 2021
Prepare for travel's comeback: The 12 hottest destinations of 2021
Shorter voyages, touring restrictions: Here's what cruising will be like when it returns
The 9 most anticipated new cruise ships of 2021
The coronavirus pandemic had massive impacts on travel, but there's a lot to look forward to next year — and TPG will be here to break it all down for you.
Thank you to everyone who followed along throughout the awards, and thank you to all of our readers for your support during this challenging year. We're incredibly optimistic about getting back to traveling the world, and we look forward to seeing you in the skies, on the high seas and everywhere else along the way.
Featured graphic by Wyatt Smith/The Points Guy
SPONSORED: With states reopening, enjoying a meal from a restaurant no longer just means curbside pickup.
And when you do spend on dining, you should use a credit card that will maximize your rewards and potentially even score special discounts. Thanks to temporary card bonuses and changes due to coronavirus, you may even be able to score a meal at your favorite restaurant for free. 
These are the best credit cards for dining out, taking out, and ordering in to maximize every meal purchase.
—
Editorial Disclaimer: Opinions expressed here are the author's alone, not those of any bank, credit card issuer, airlines or hotel chain, and have not been reviewed, approved or otherwise endorsed by any of these entities.
Source: Read Full Article