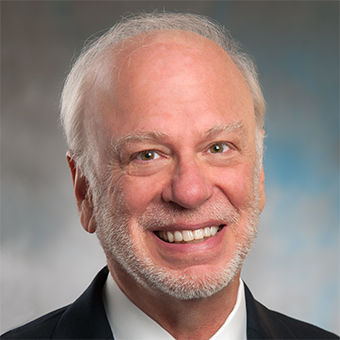 Q: In light of the mid-January liquidation filing of Crystal Cruises' parent company, what are my agency's responsibilities? If clients want to sign up for a summer 2022 cruise, do we have a legal obligation to warn them that they might lose their money if Crystal never resumes service? If Crystal does not provide the refunds that it has promised, could my agency be liable for the refund?
A: Crystal's parent company filed for liquidation in Bermuda, which has an unusual bankruptcy law allowing for "provisional liquidation," which is a process by which one or more court-appointed bankruptcy experts work alongside company management to try to save the company. It is similar to Chapter 11 bankruptcy under U.S. law, but the provisional liquidators' main job is to serve the interest of creditors by preserving the value of the business, if possible.
As of mid-January, Crystal was "suspending" ocean cruising through April 29 and river cruising through the end of May. Implicit in that announcement is that Crystal would resume operations thereafter, but that decision may be up to the provisional liquidators.
As of mid-January, Crystal also announced that "for current guests on back-to-back sailings," a refund for unused days will be issued. The announcement was unclear about refunds for other future cruises, and the Bermuda bankruptcy law apparently gives the liquidators the power to stop such payments in the interest of all creditors.
So, it looks like your clients cannot absolutely count on either sailing in the future or getting refunds, because there is no way for Crystal itself or its parent to make such guarantees at this point. Compounding the cloudy nature of Crystal's assurances is its recent record of many months of delay in providing promised refunds for canceled pandemic-era sailings.
Travel advisors have a legal duty to warn clients and prospective clients about supplier financial problems that have appeared in the trade press but that the average client would not necessarily know about. Until now, there has been no reason to provide such a warning. As of now, Crystal's parent's problems fall squarely within this rule, so you need to warn them by giving them the facts as they appear in the trade press.
If clients want to sail on Crystal anyway, you need to advise them to pay by credit card, as the card companies will usually provide refunds if the merchant fails to do so, even if the Fair Credit Billing Act does not strictly require card companies to do so.
Conversely, if you fail to warn clients and prospective clients about Crystal's parent's problems and fail to advise about paying by credit card, and if a client then pays cash for a future cruise that never operates, your agency could indeed be liable for the client's loss because you were negligent in failing to warn the client.
I realize that such warnings will tend to make Crystal's possible demise more probable, and that is a tragedy because, as stated on CruiseTruth.com, the website of agency owner and fellow Travel Weekly columnist Richard Turen, "Crystal is a rather extraordinary product that has won more industry 'best' awards than any other competitor." 
Source: Read Full Article