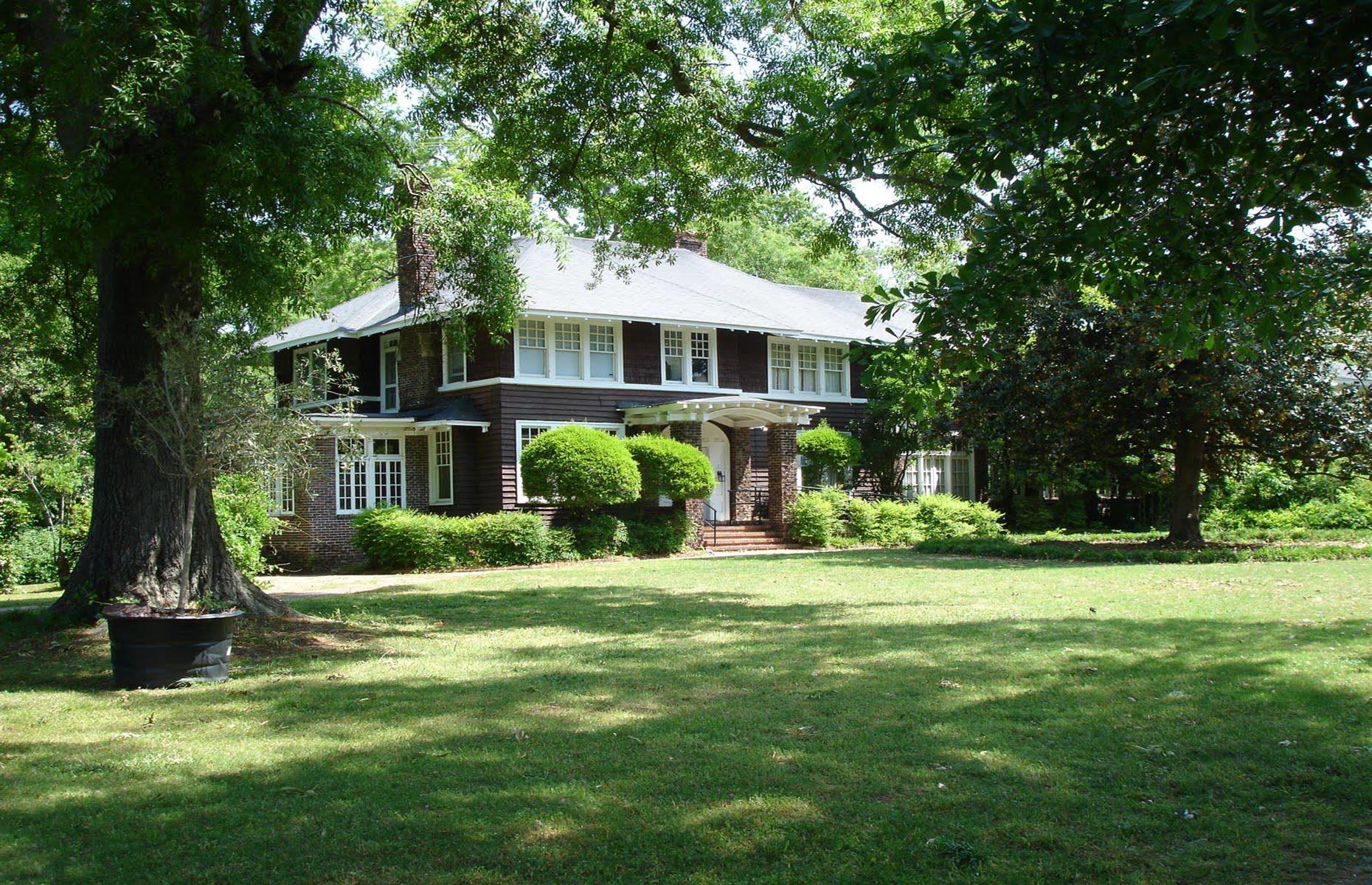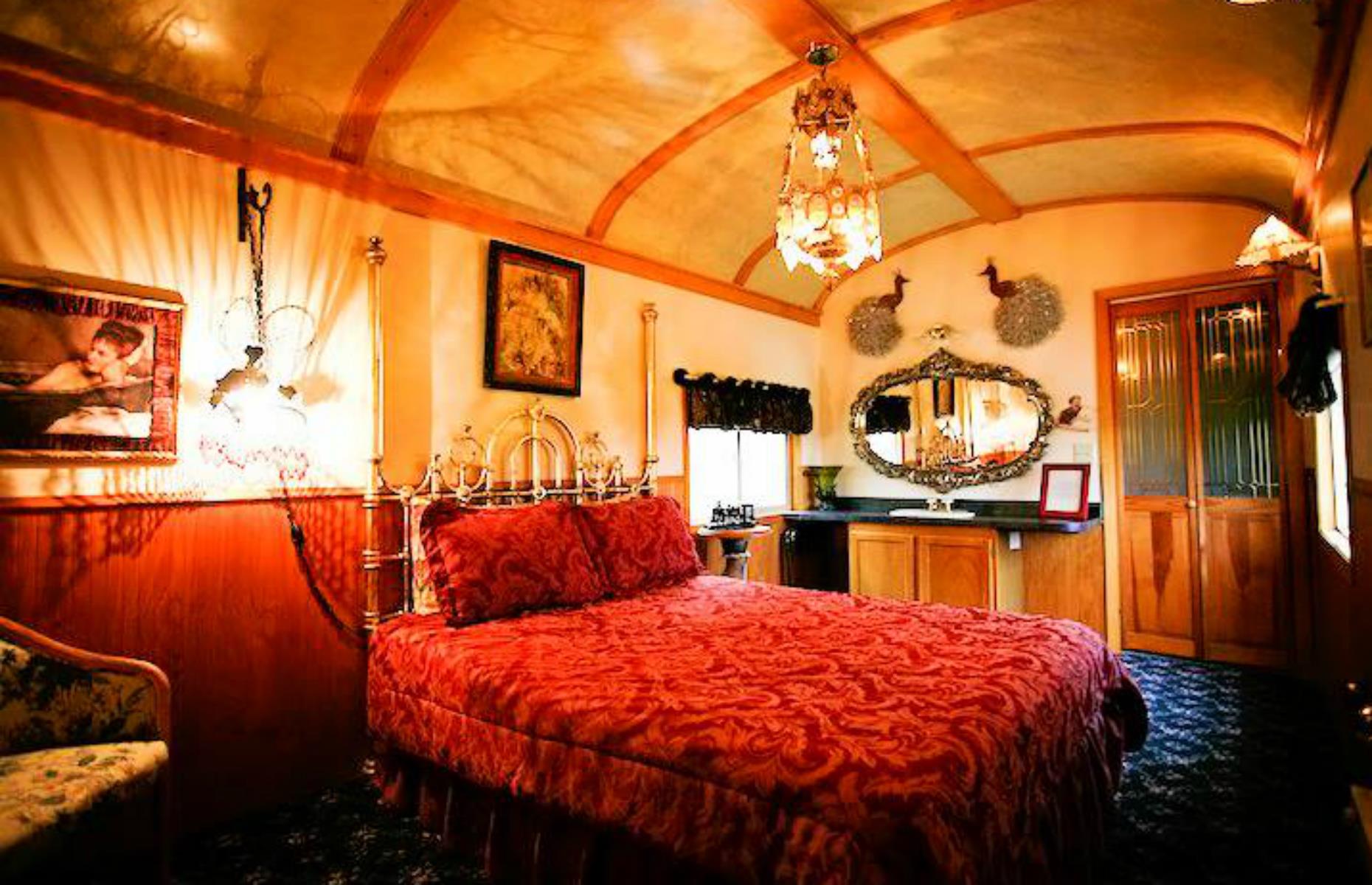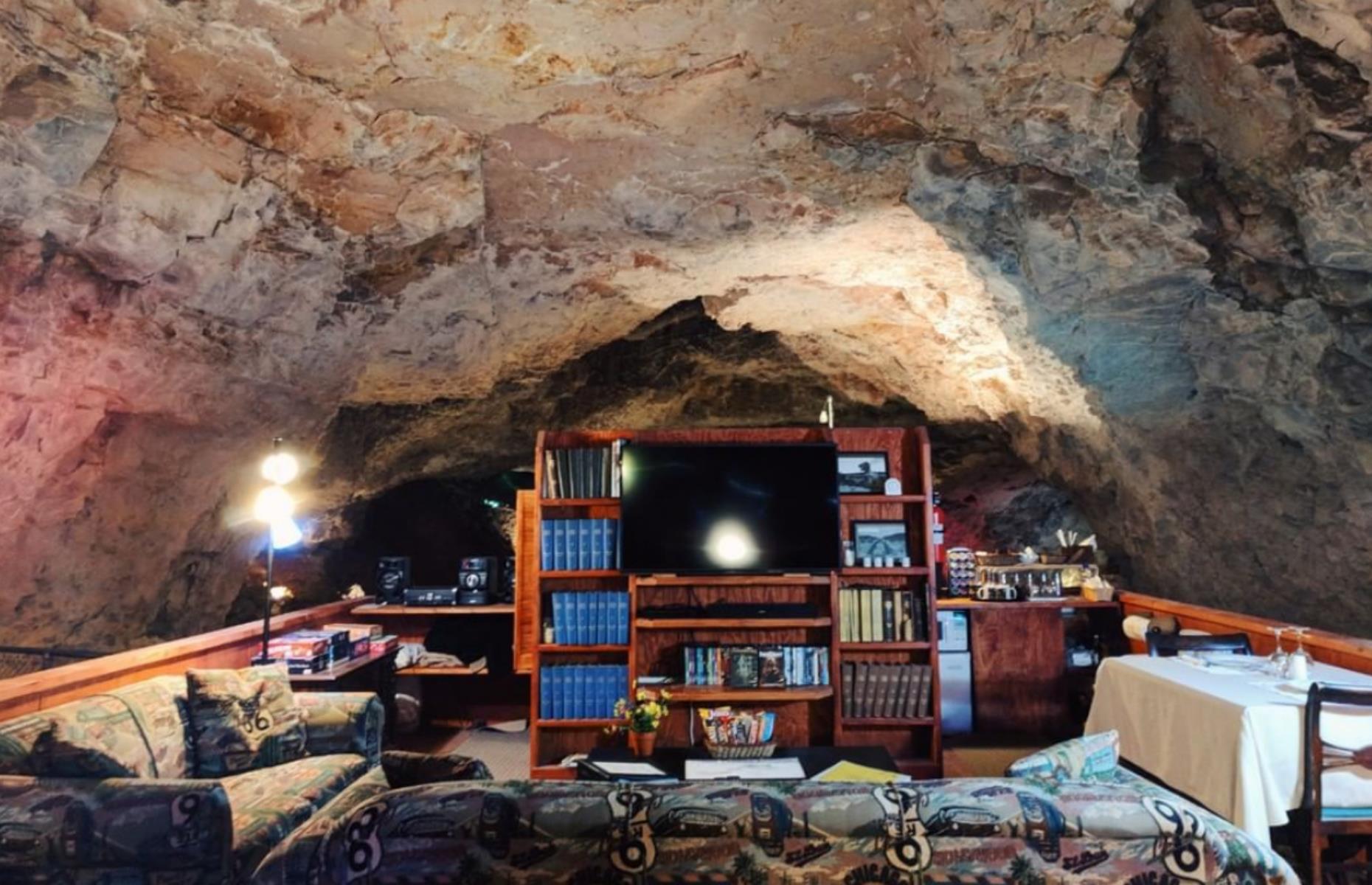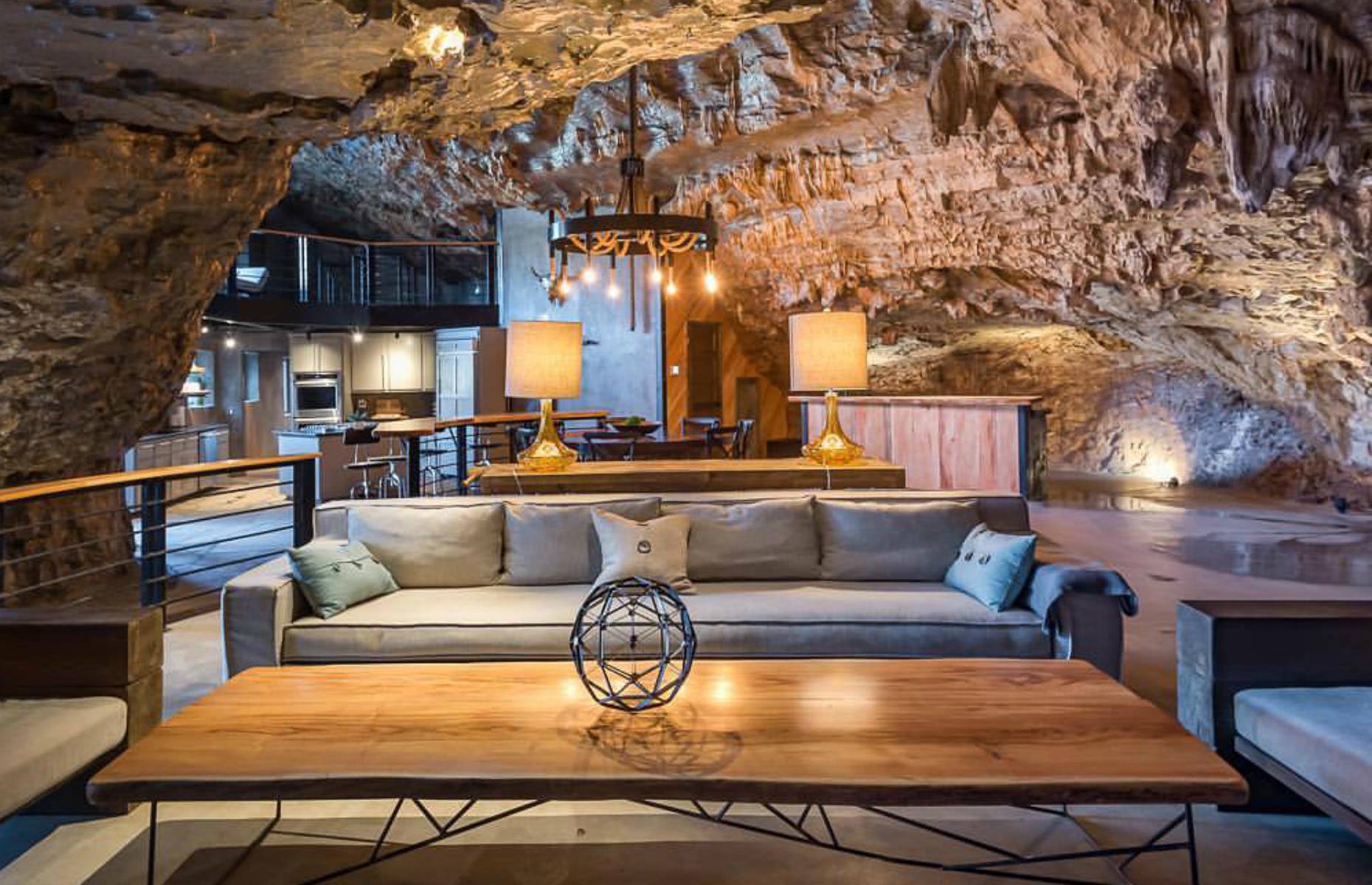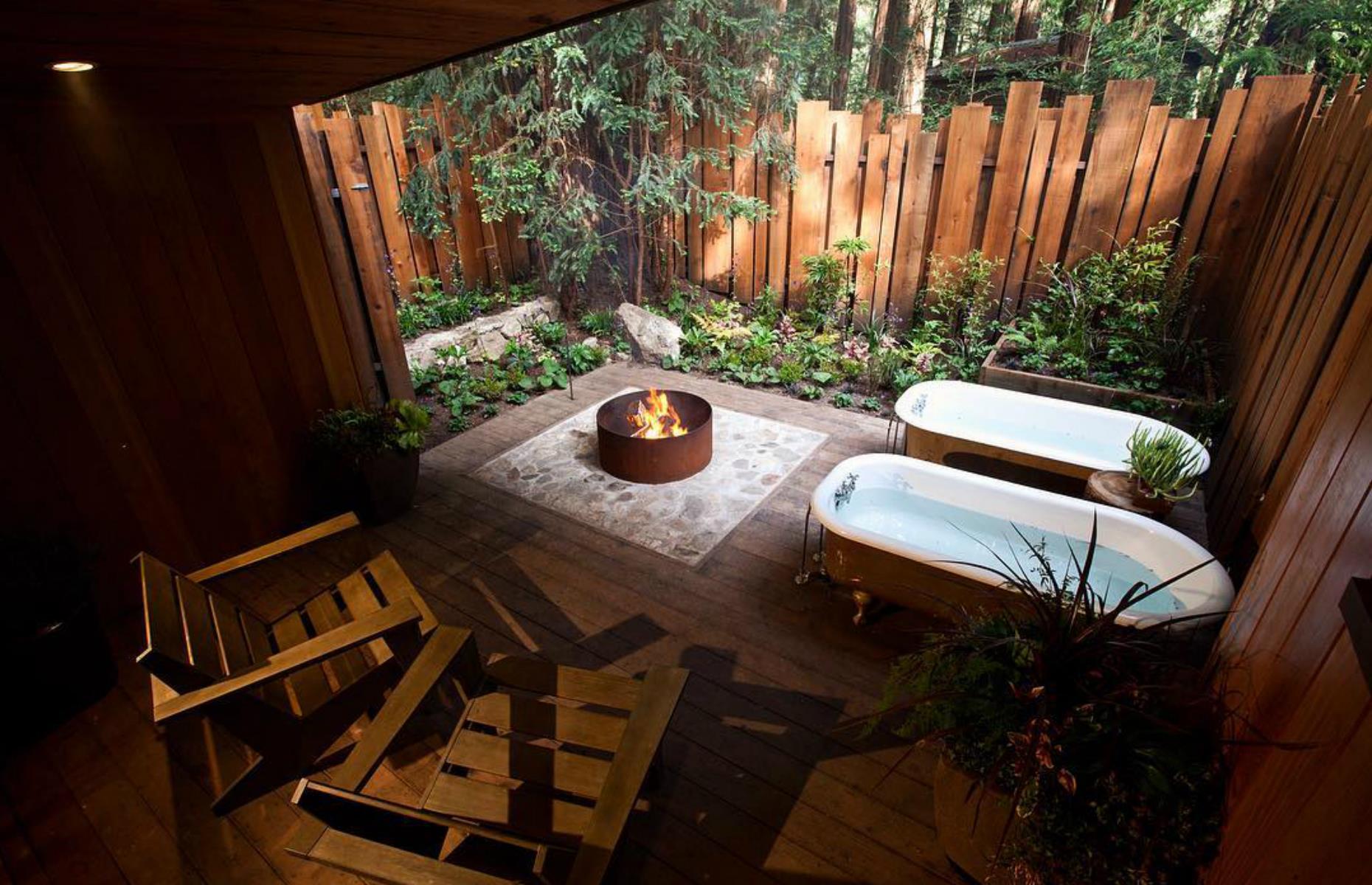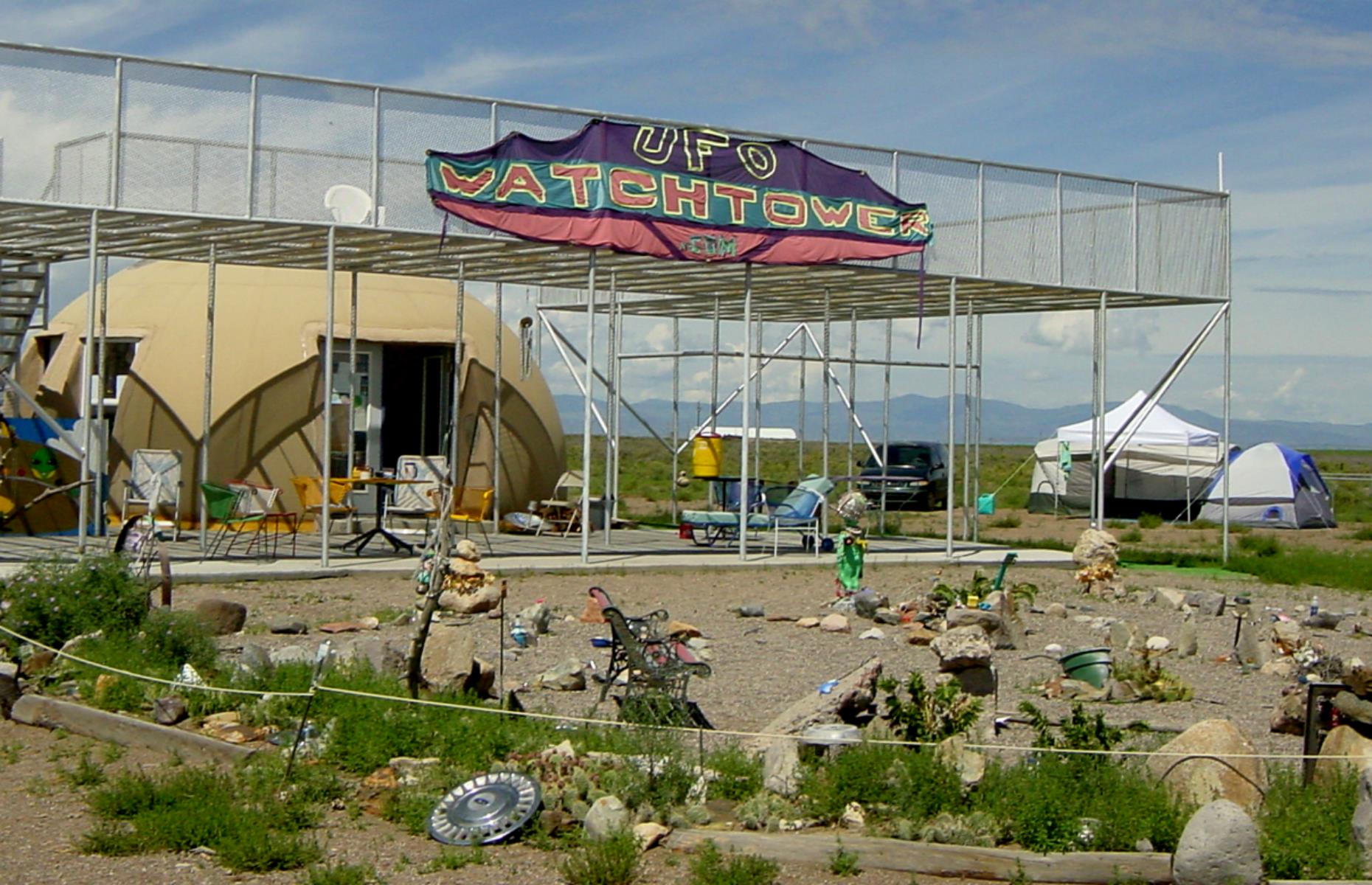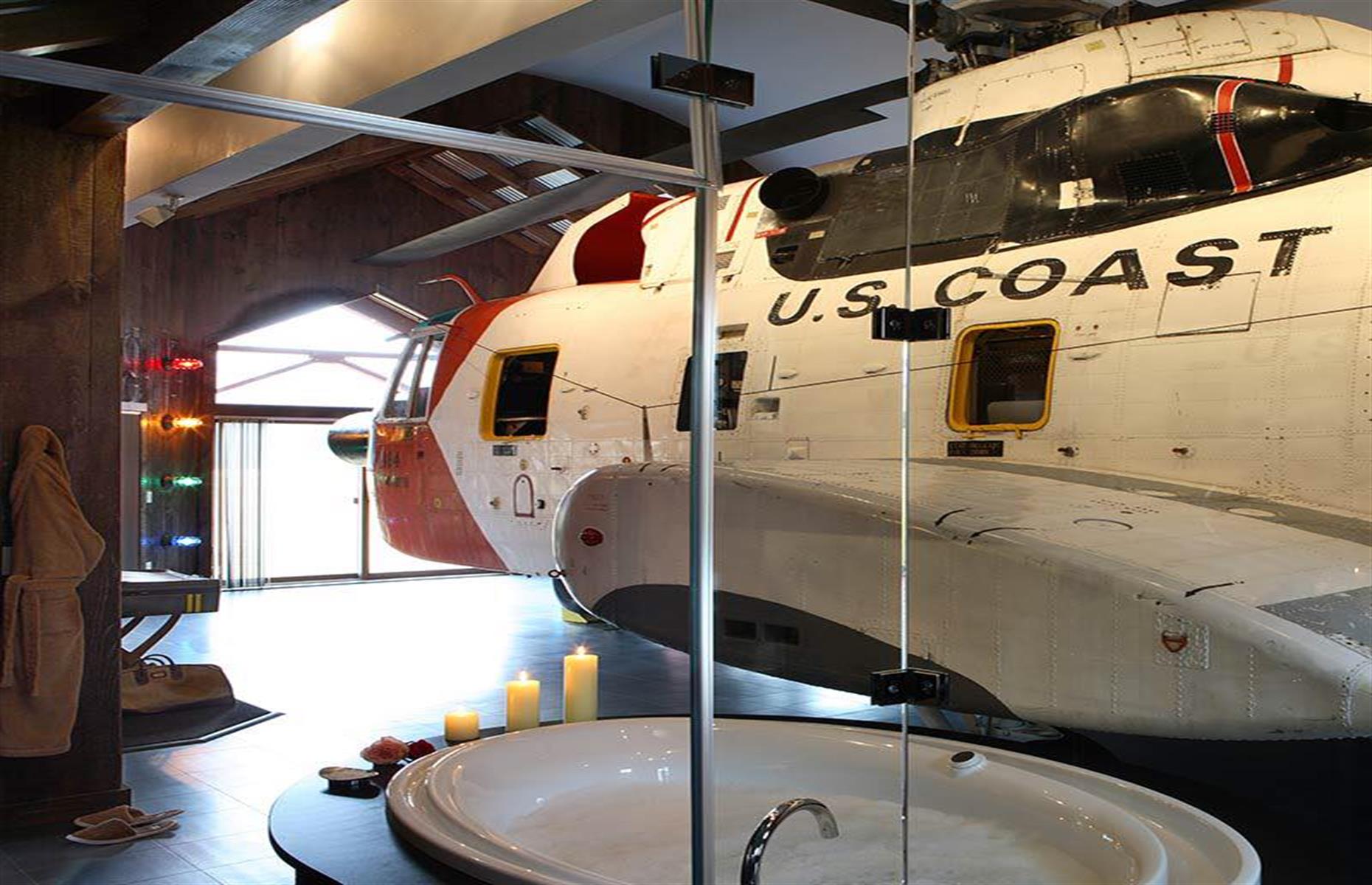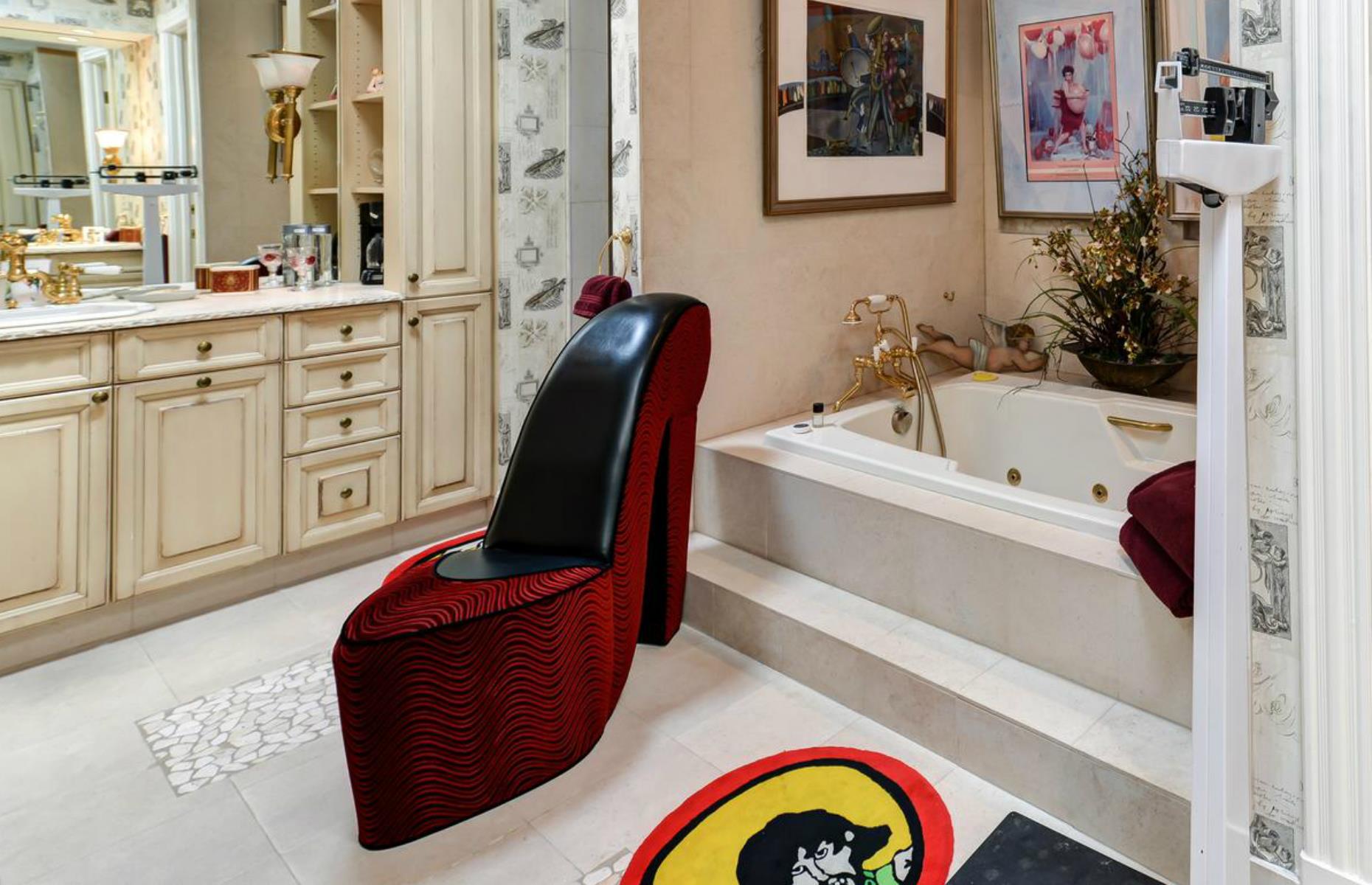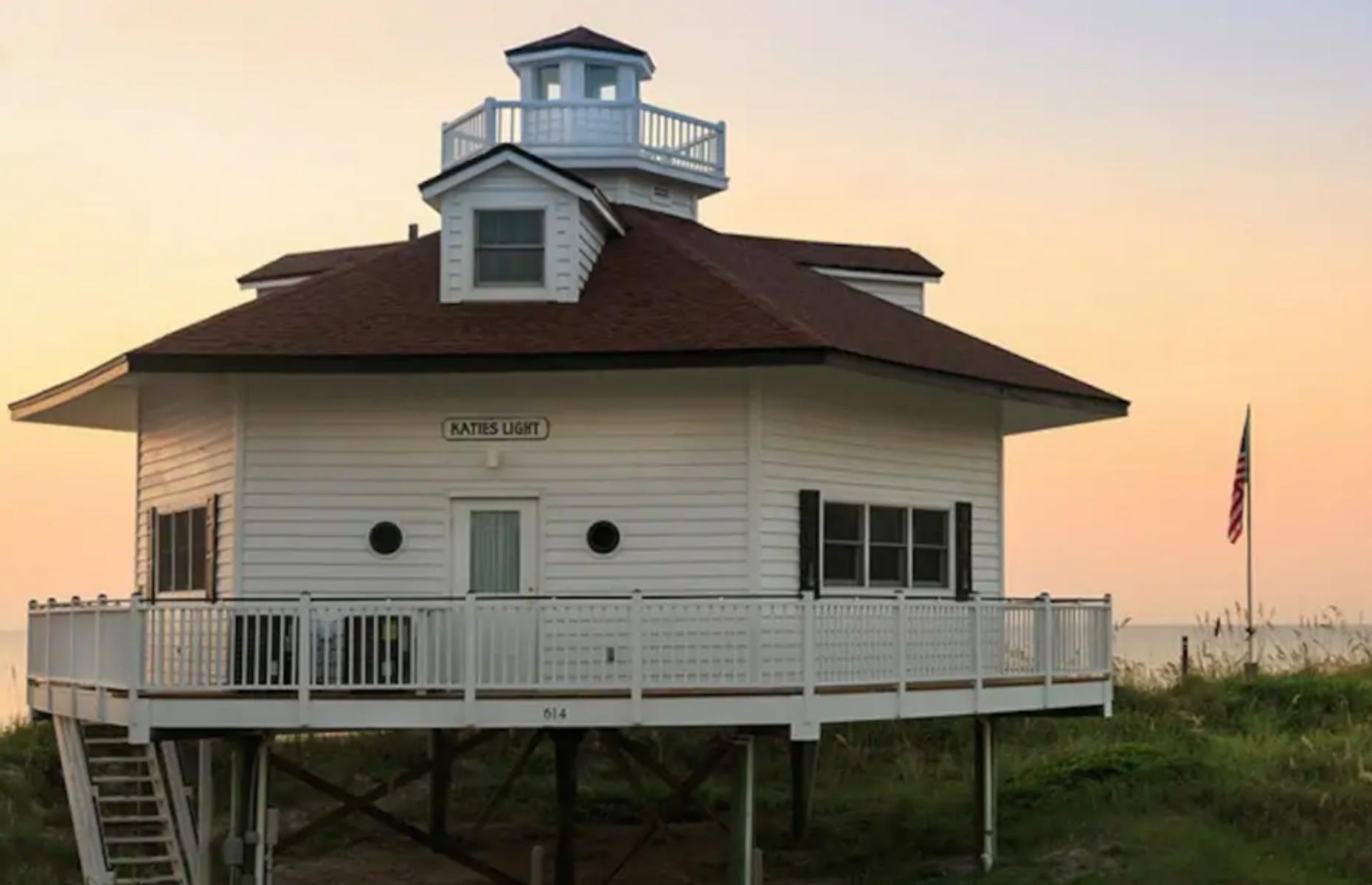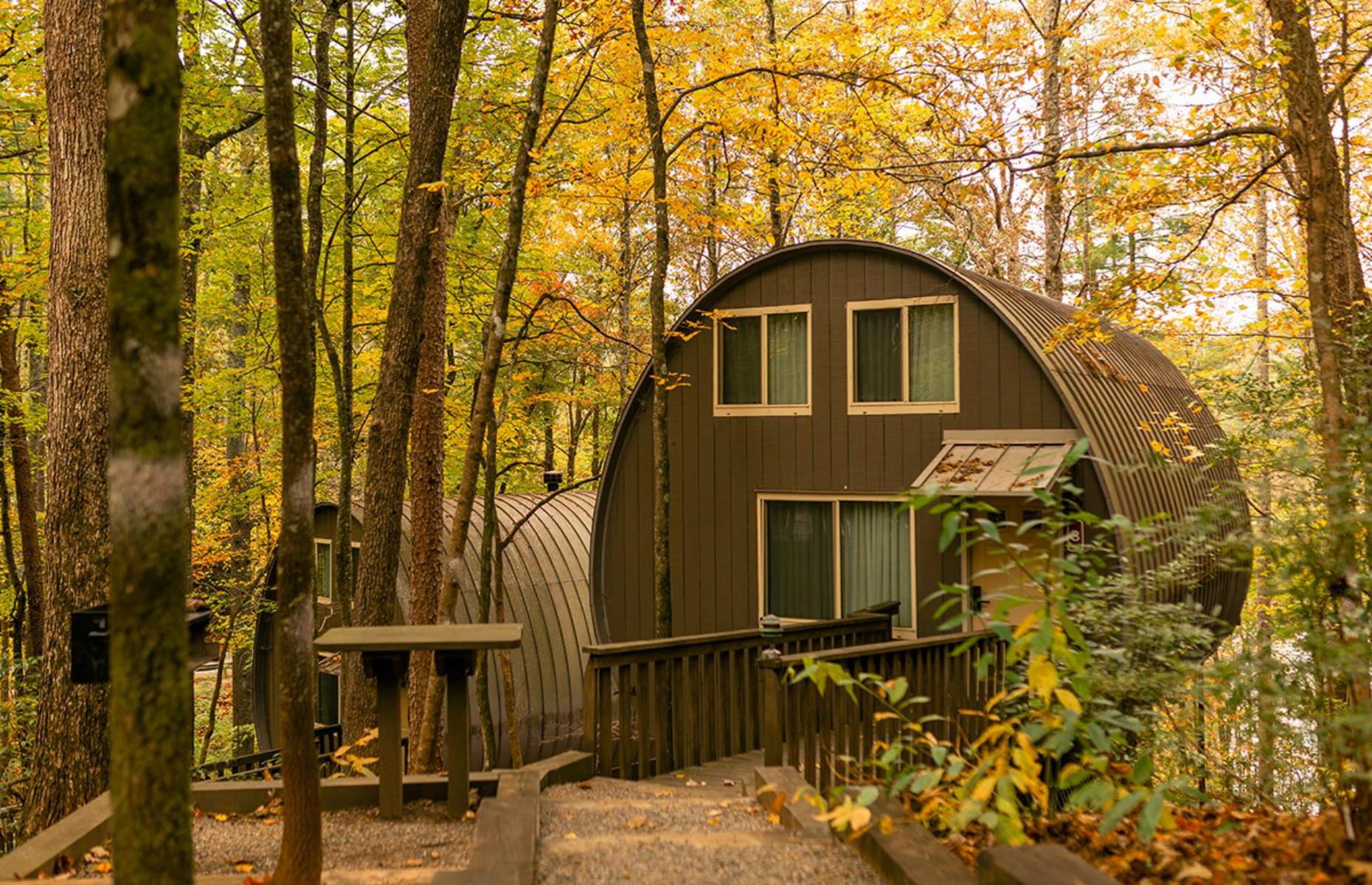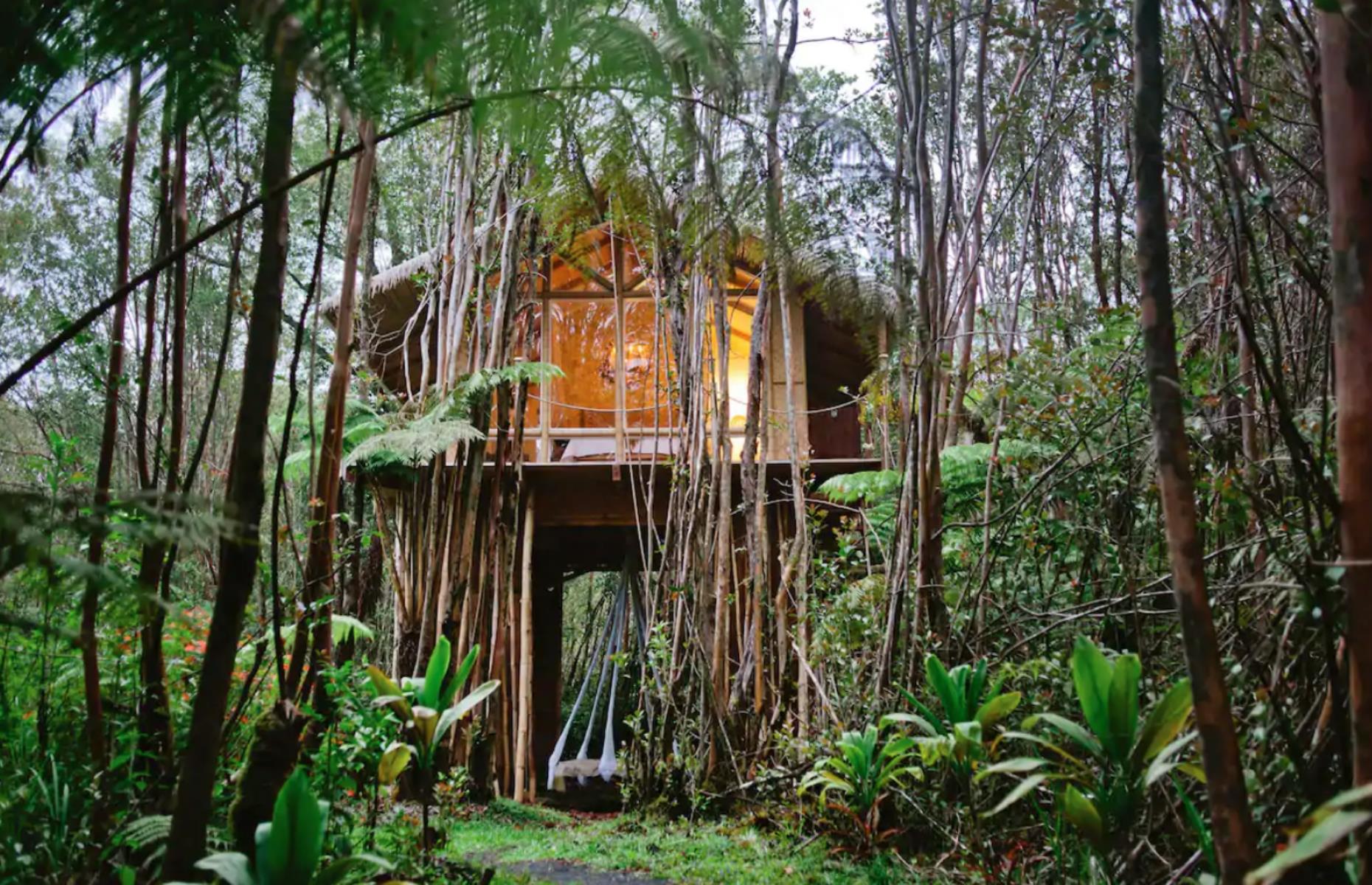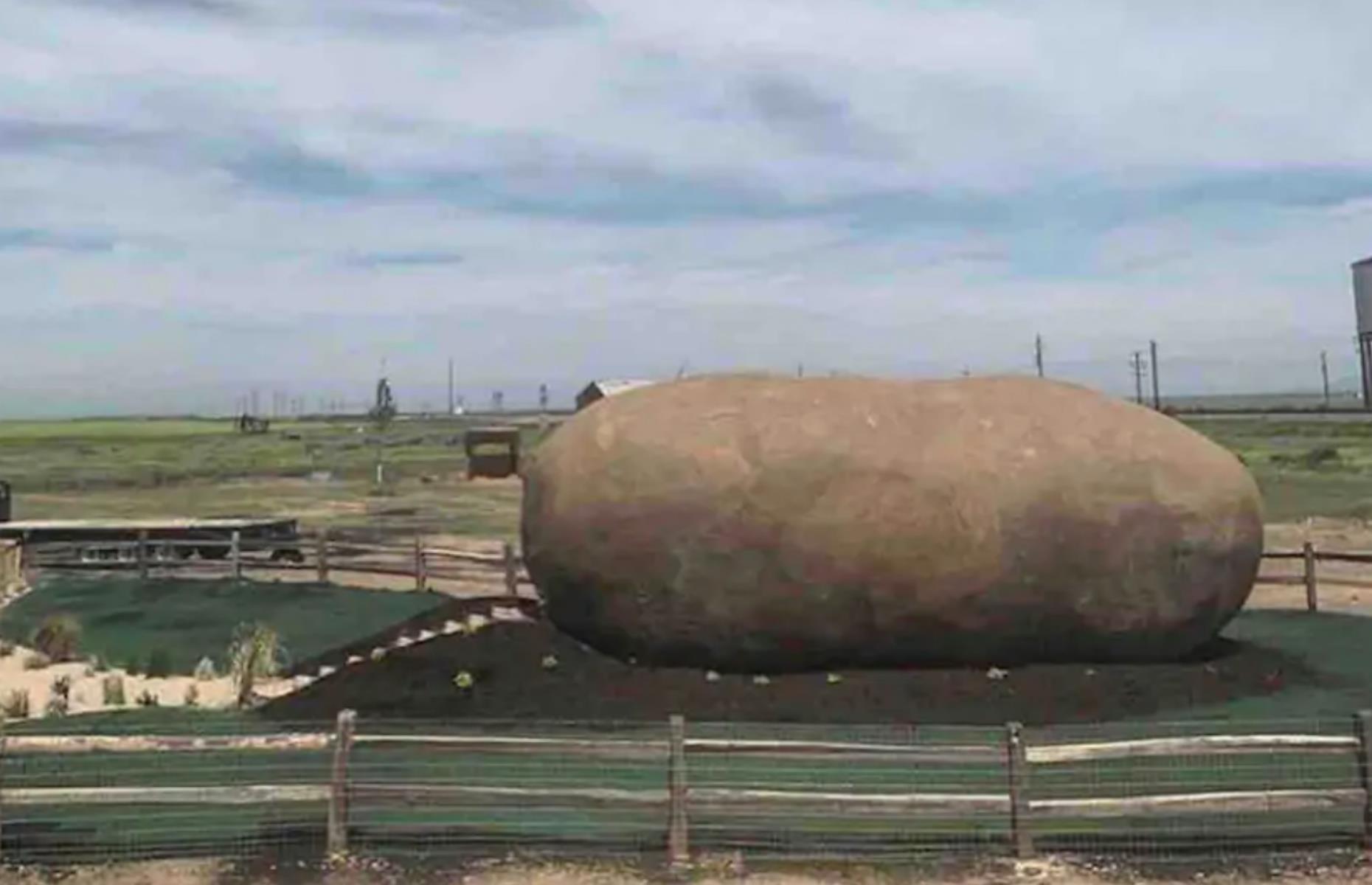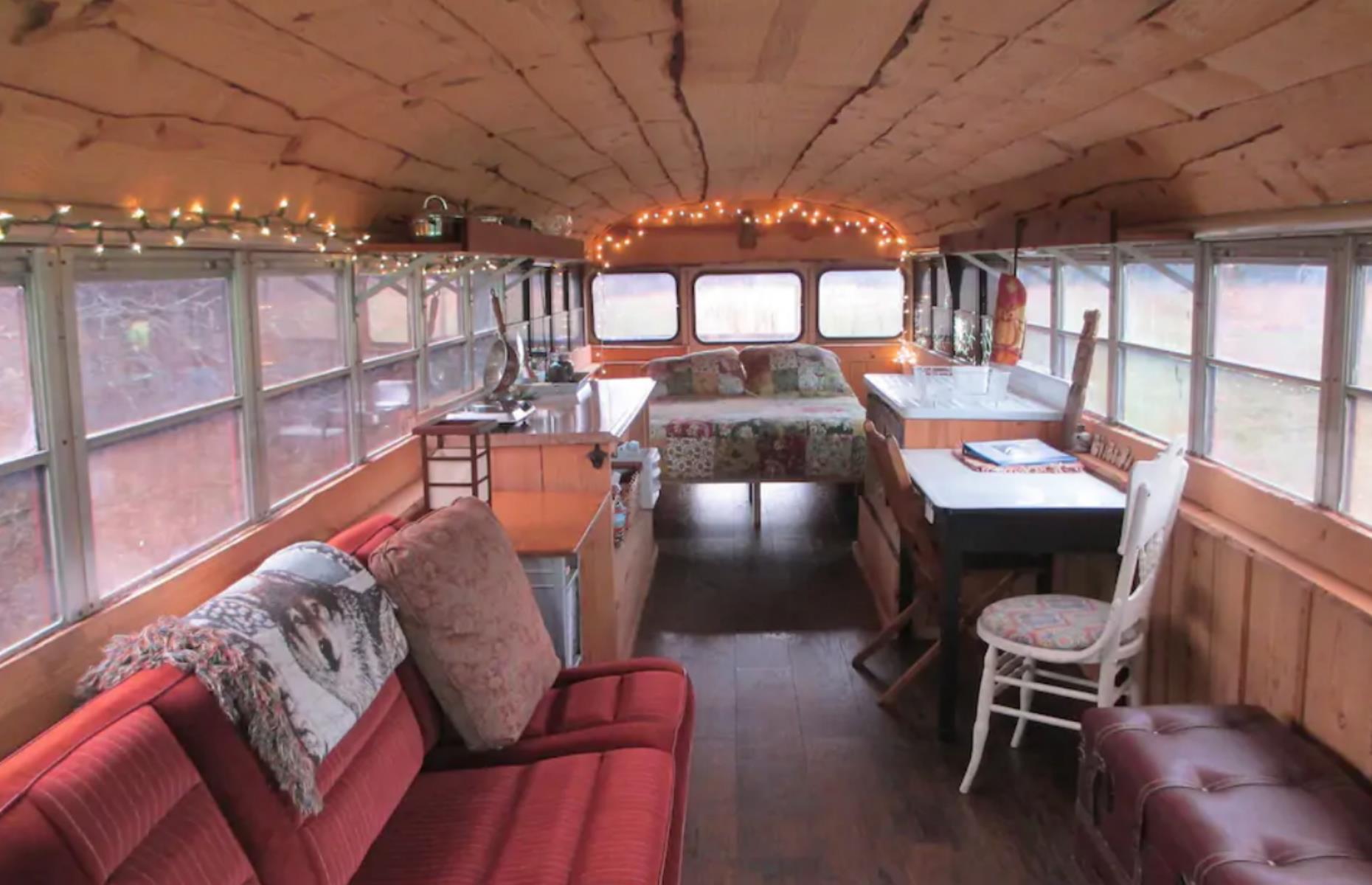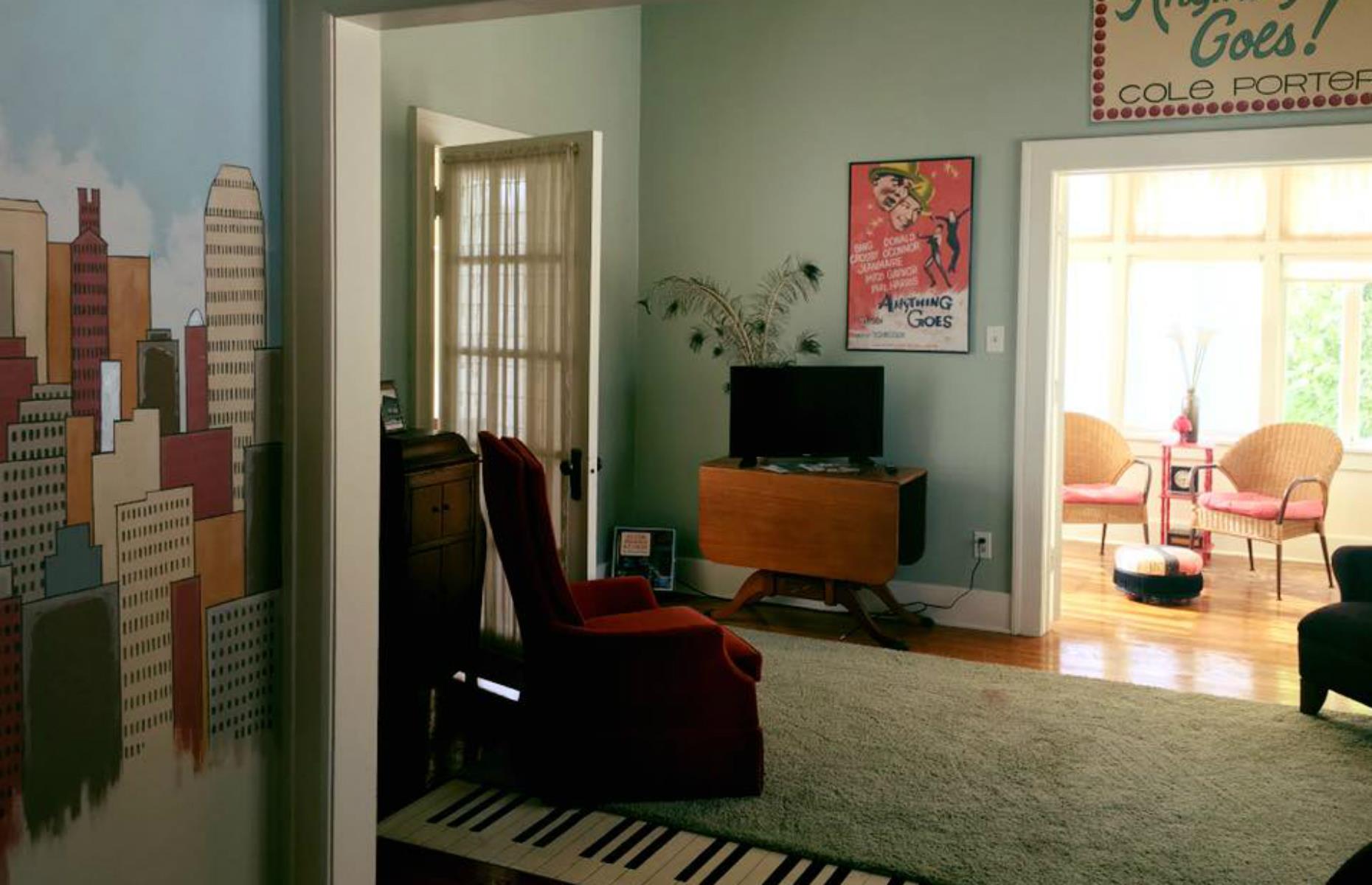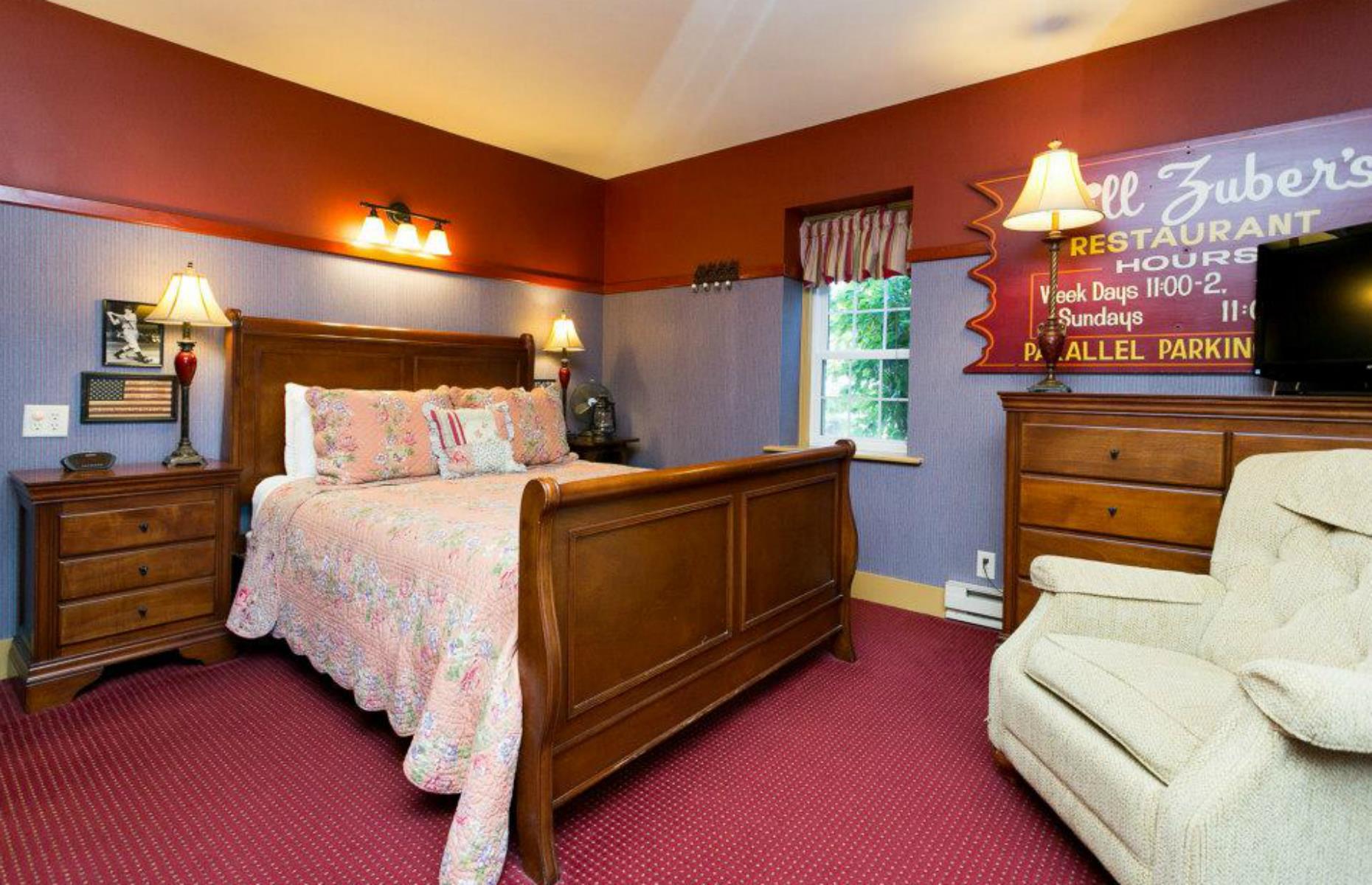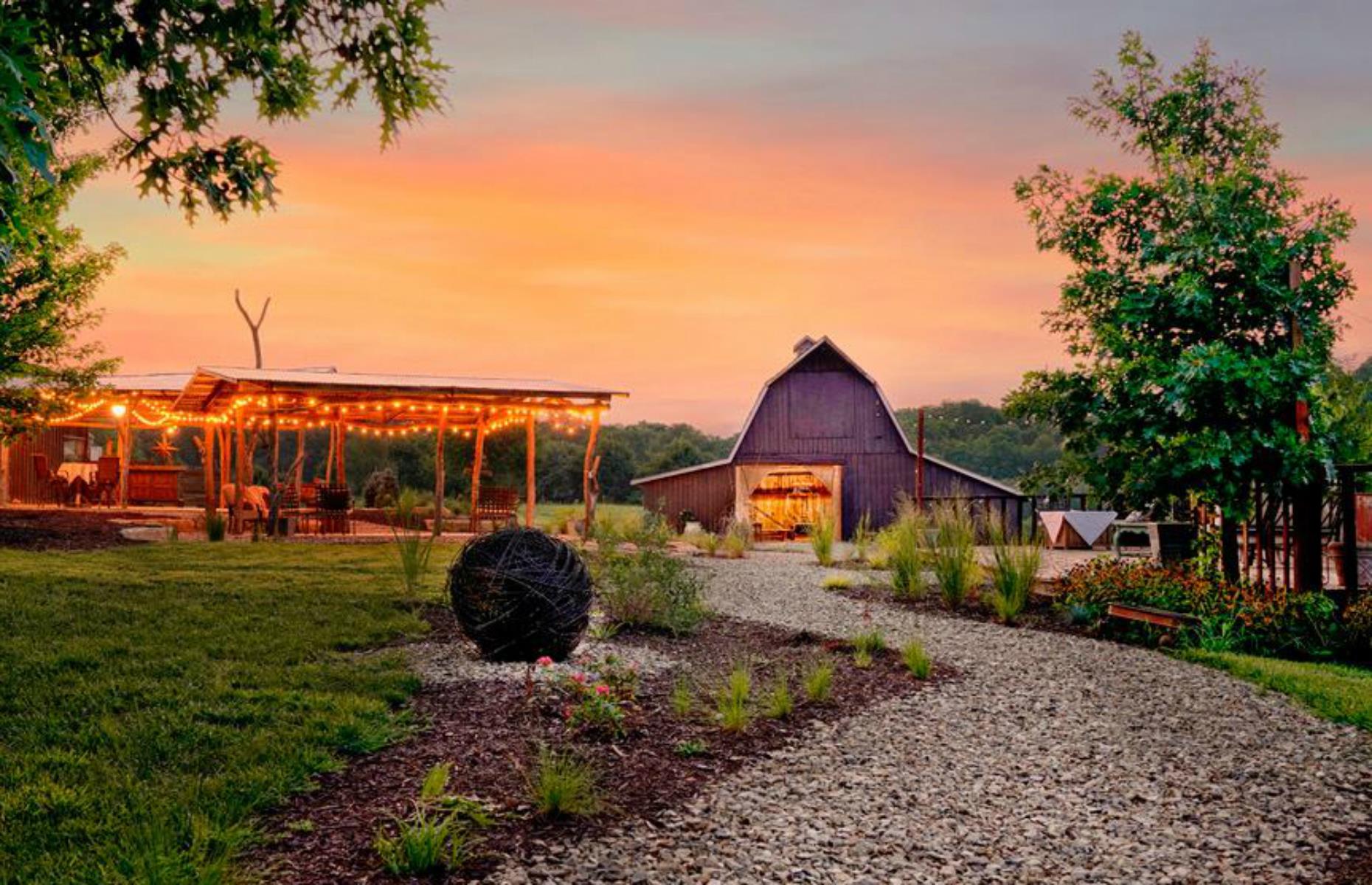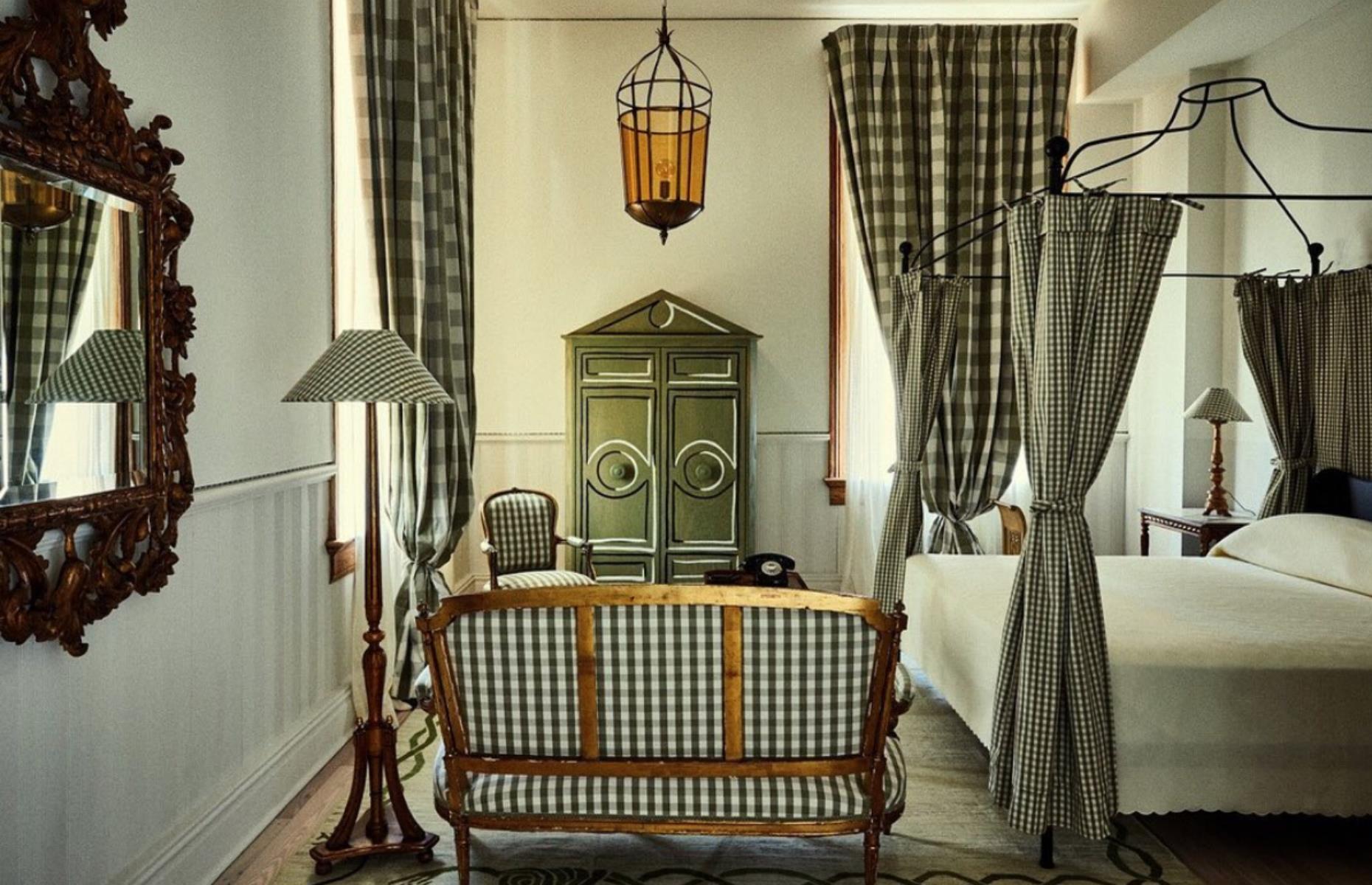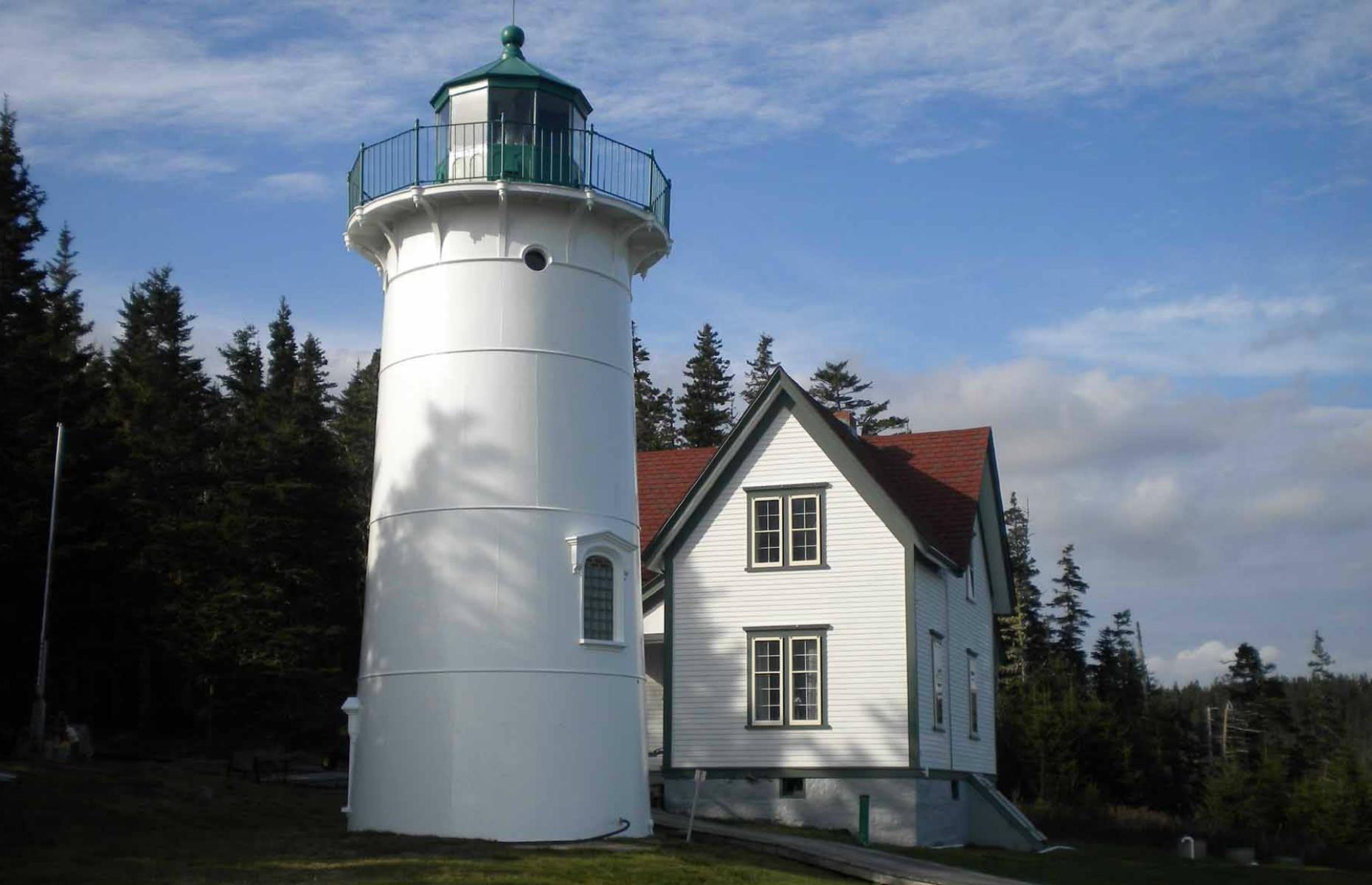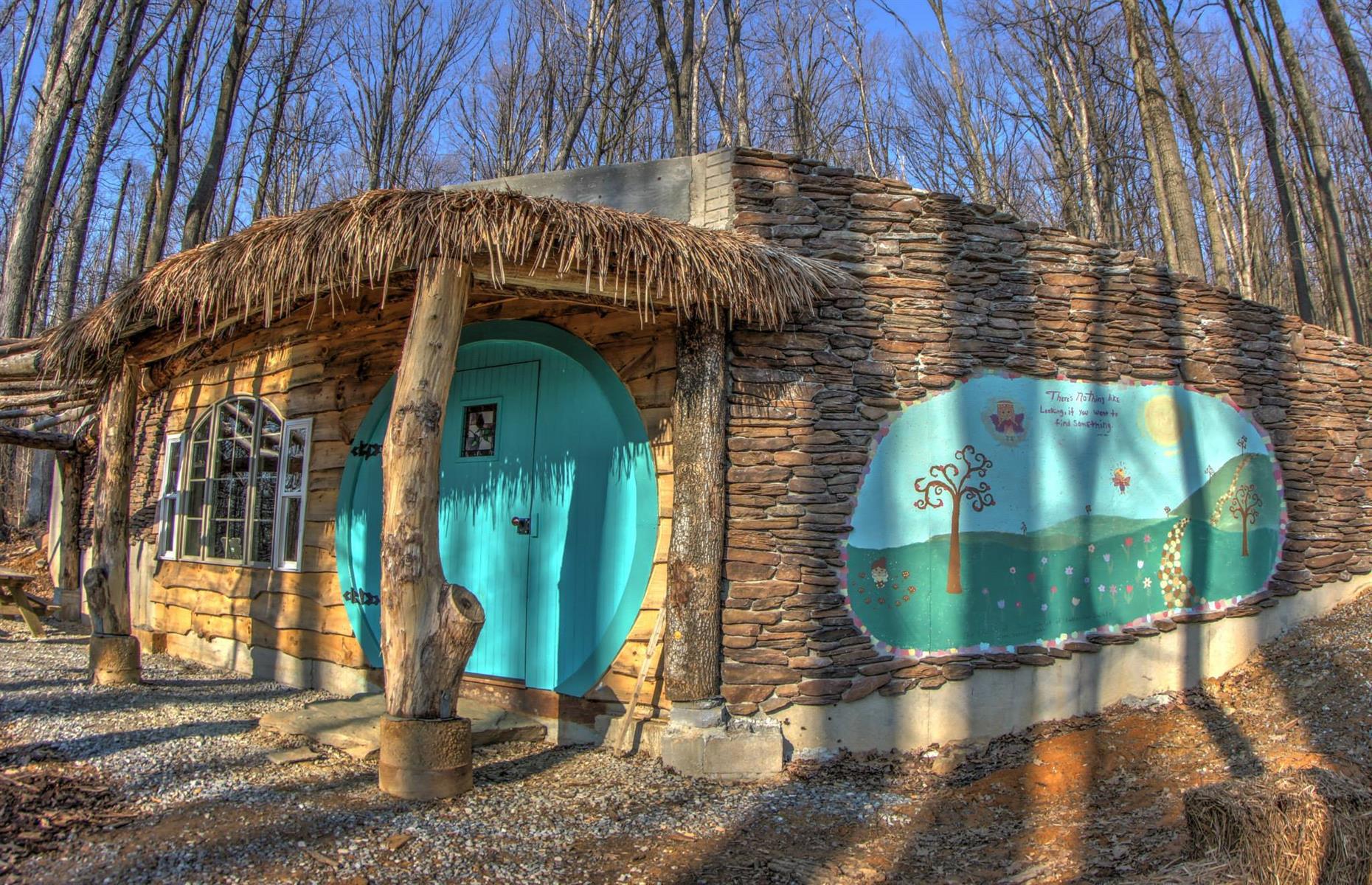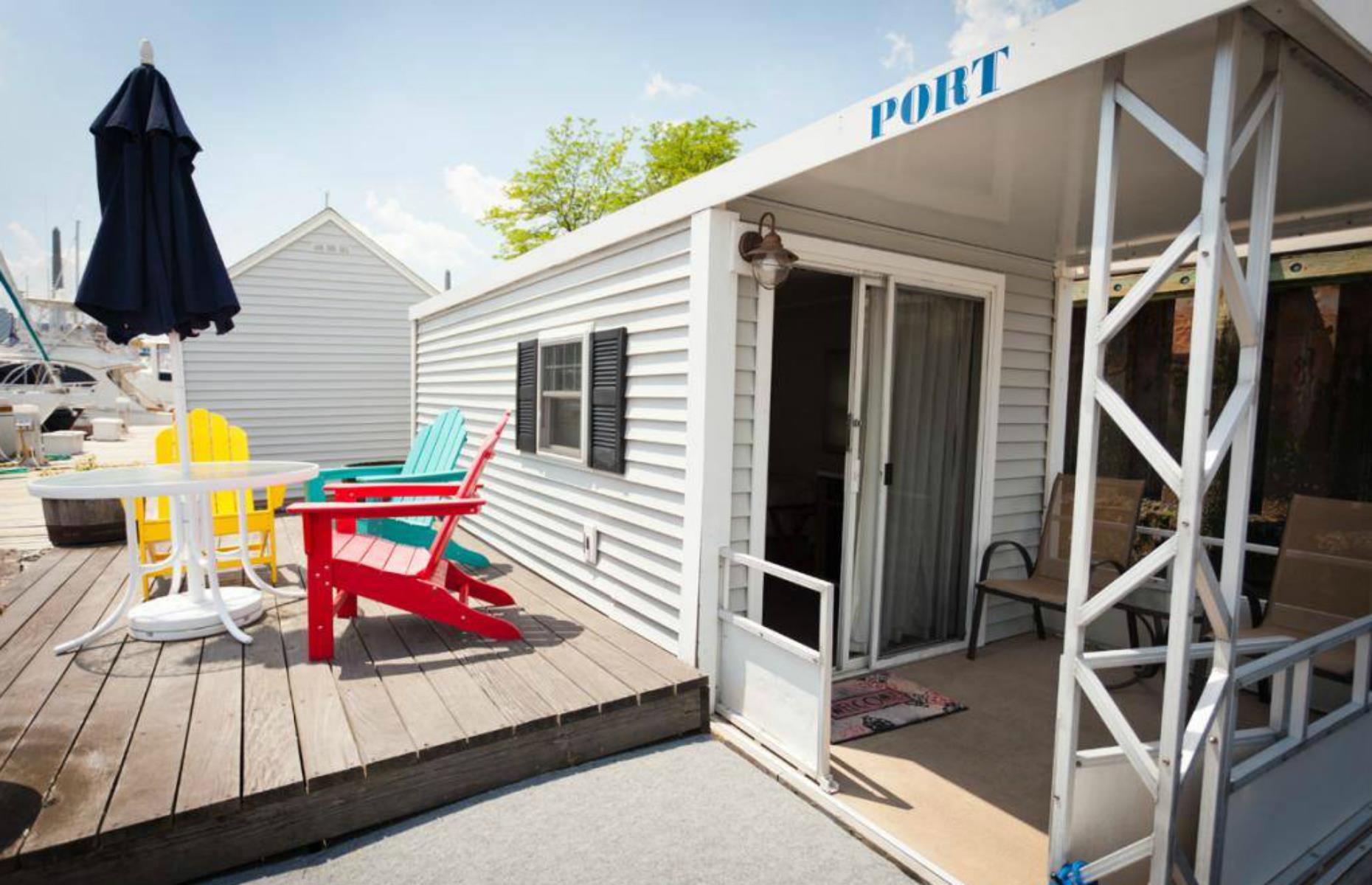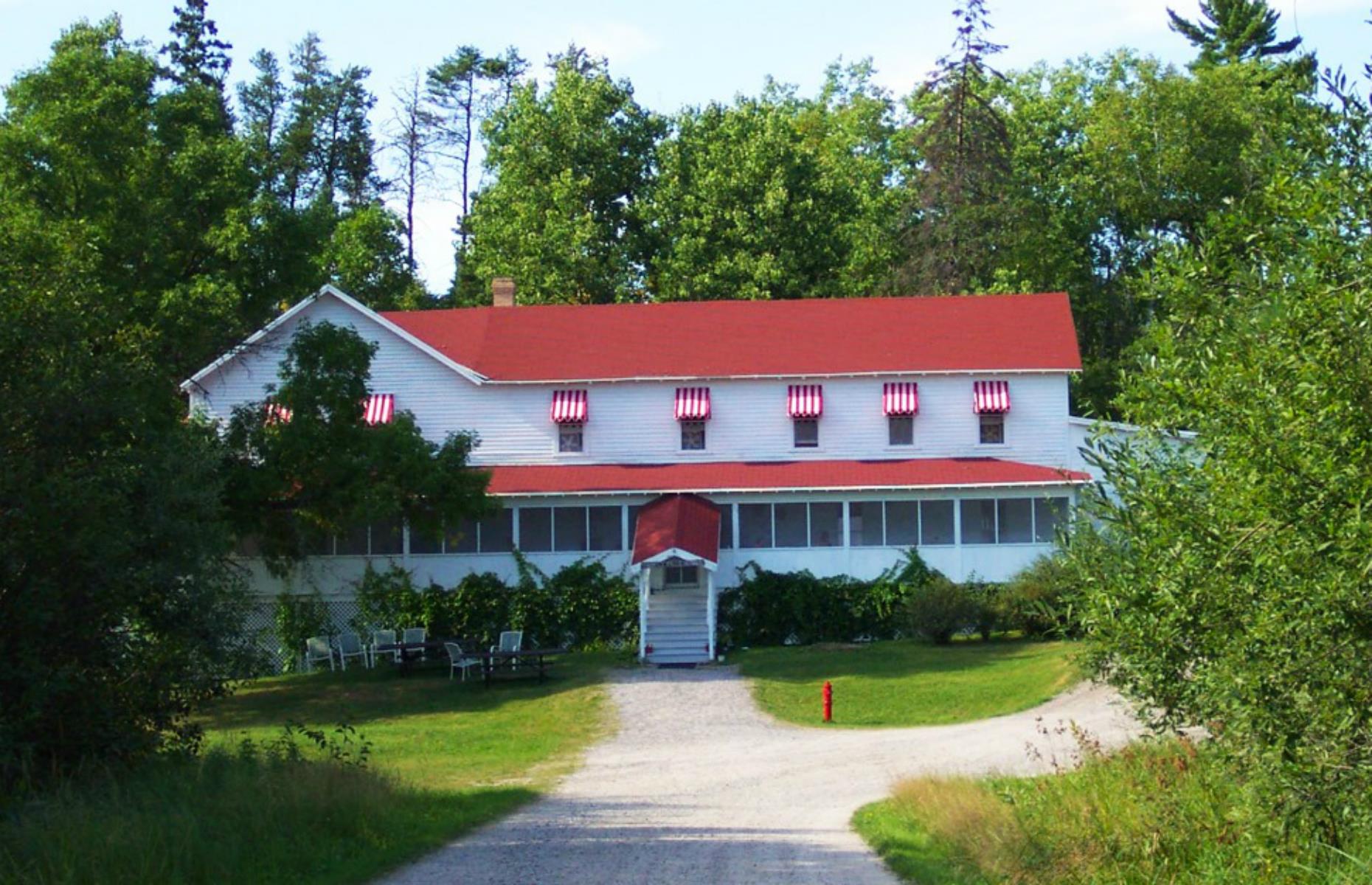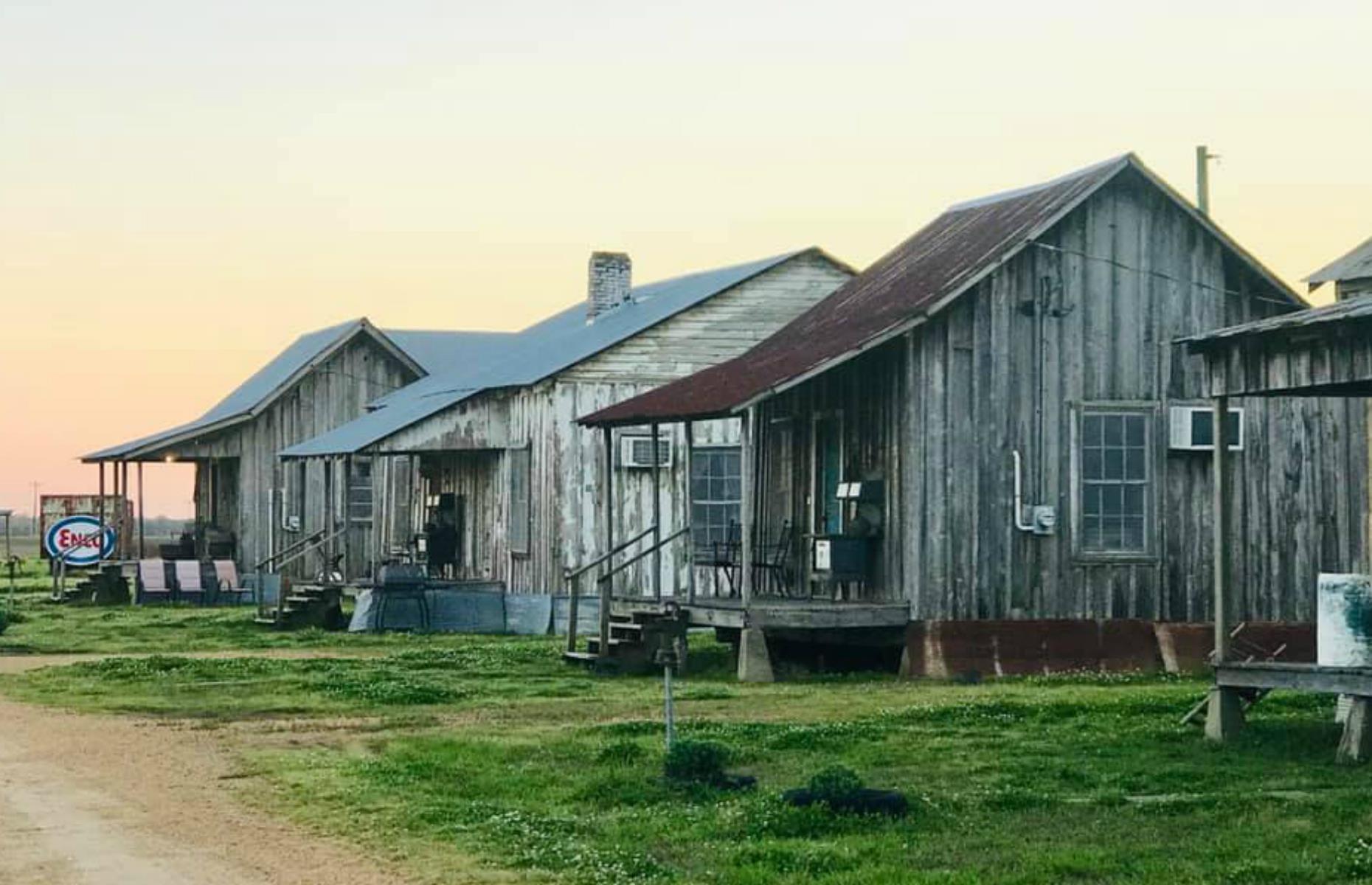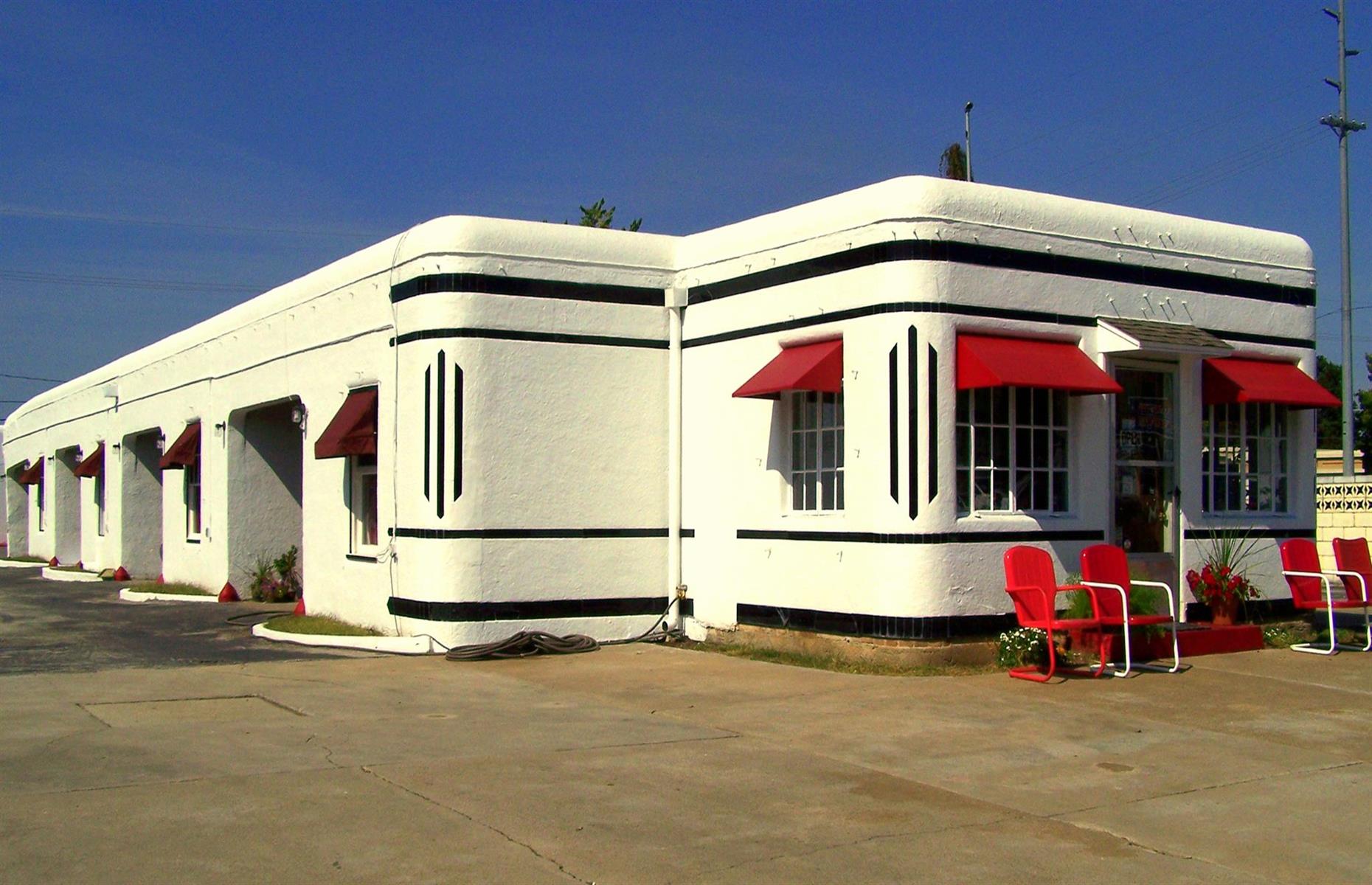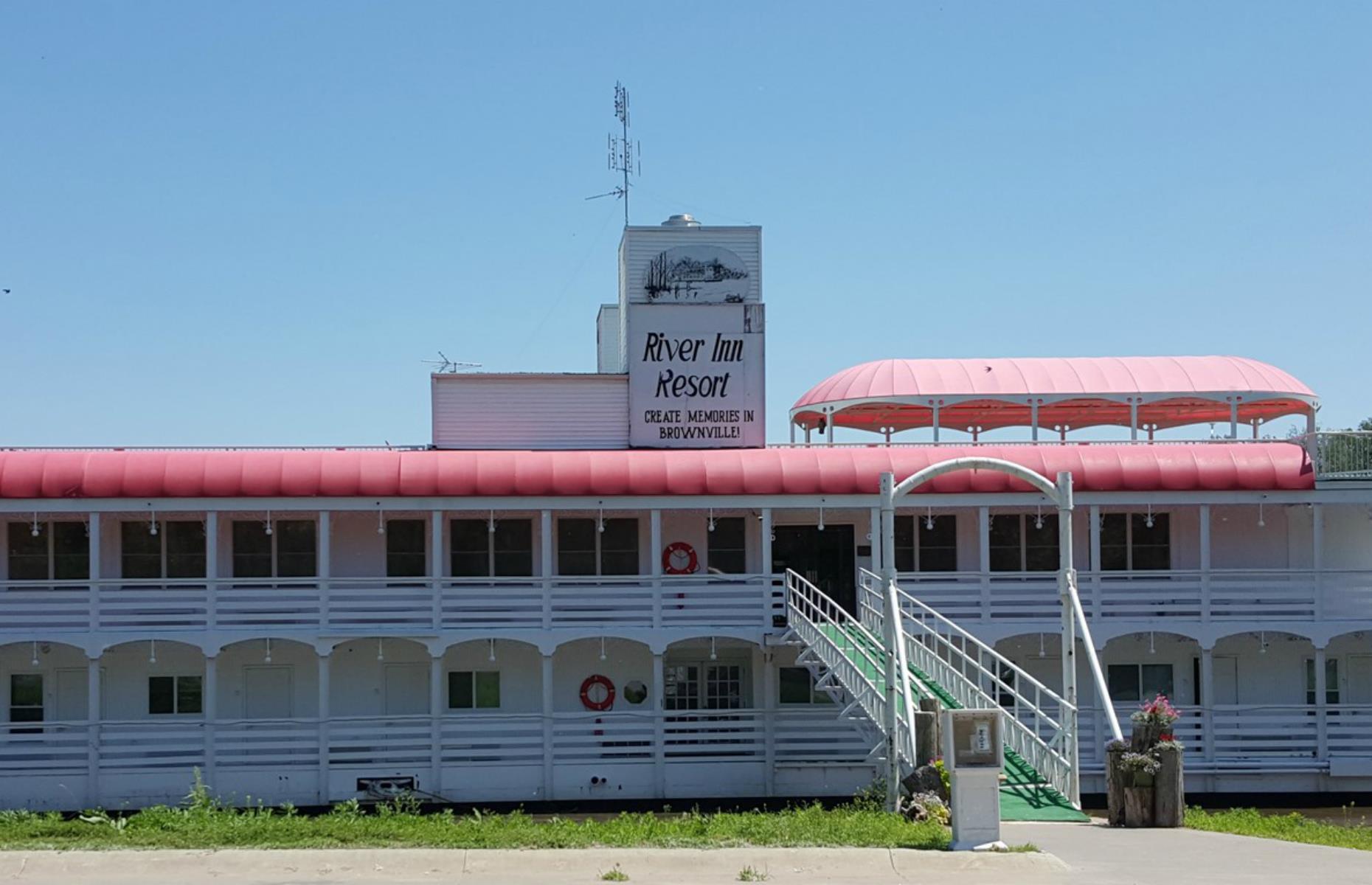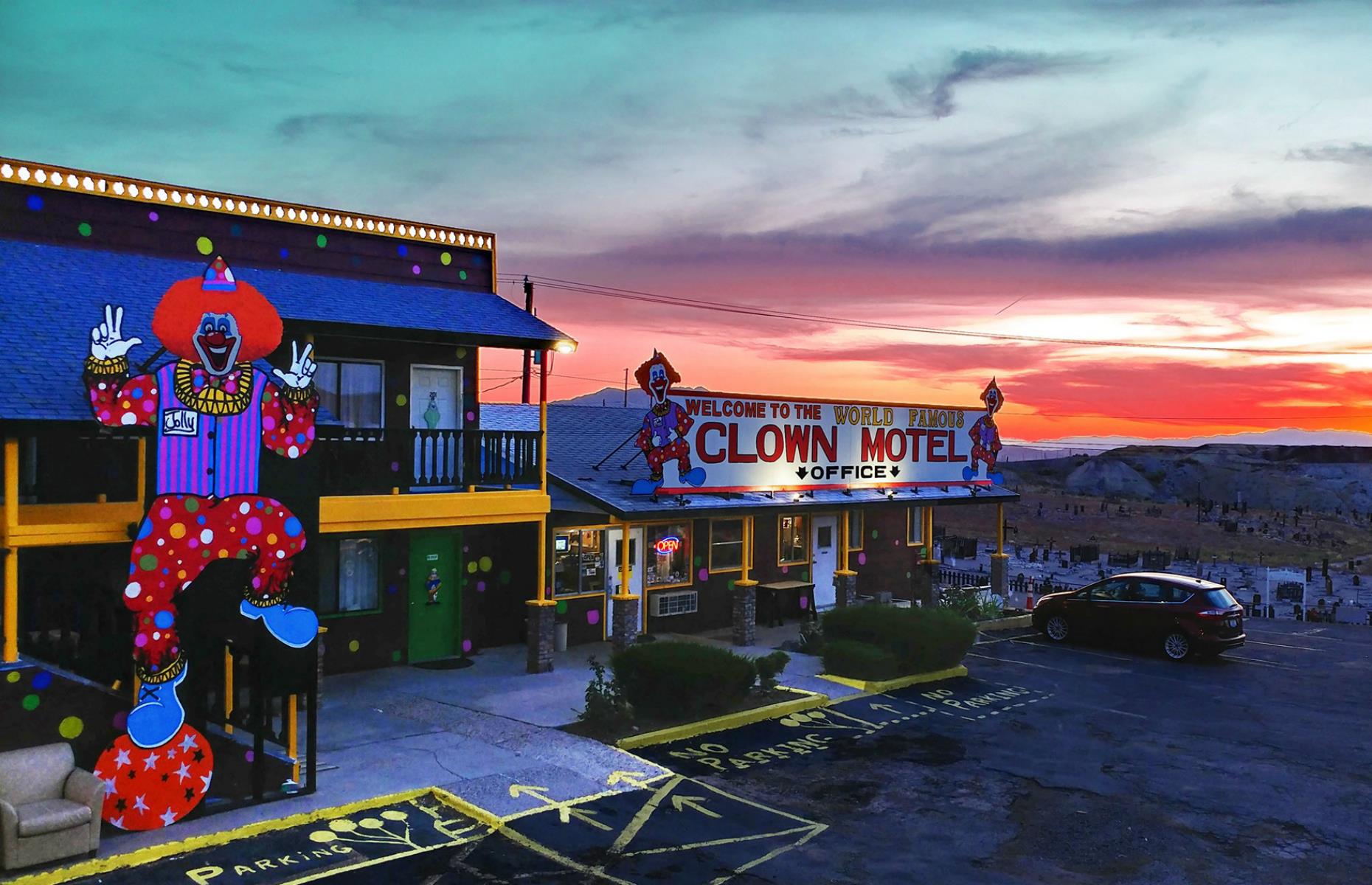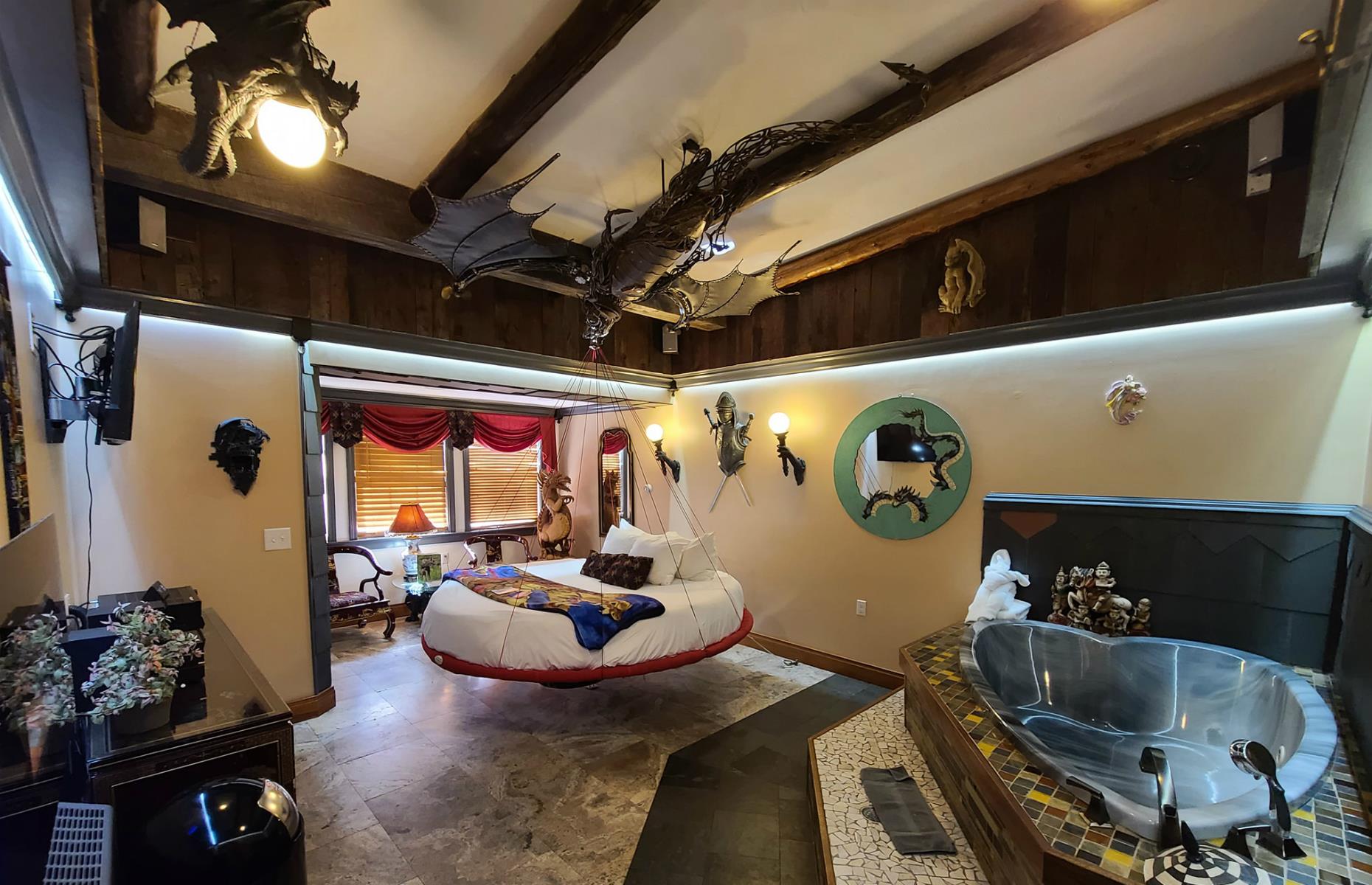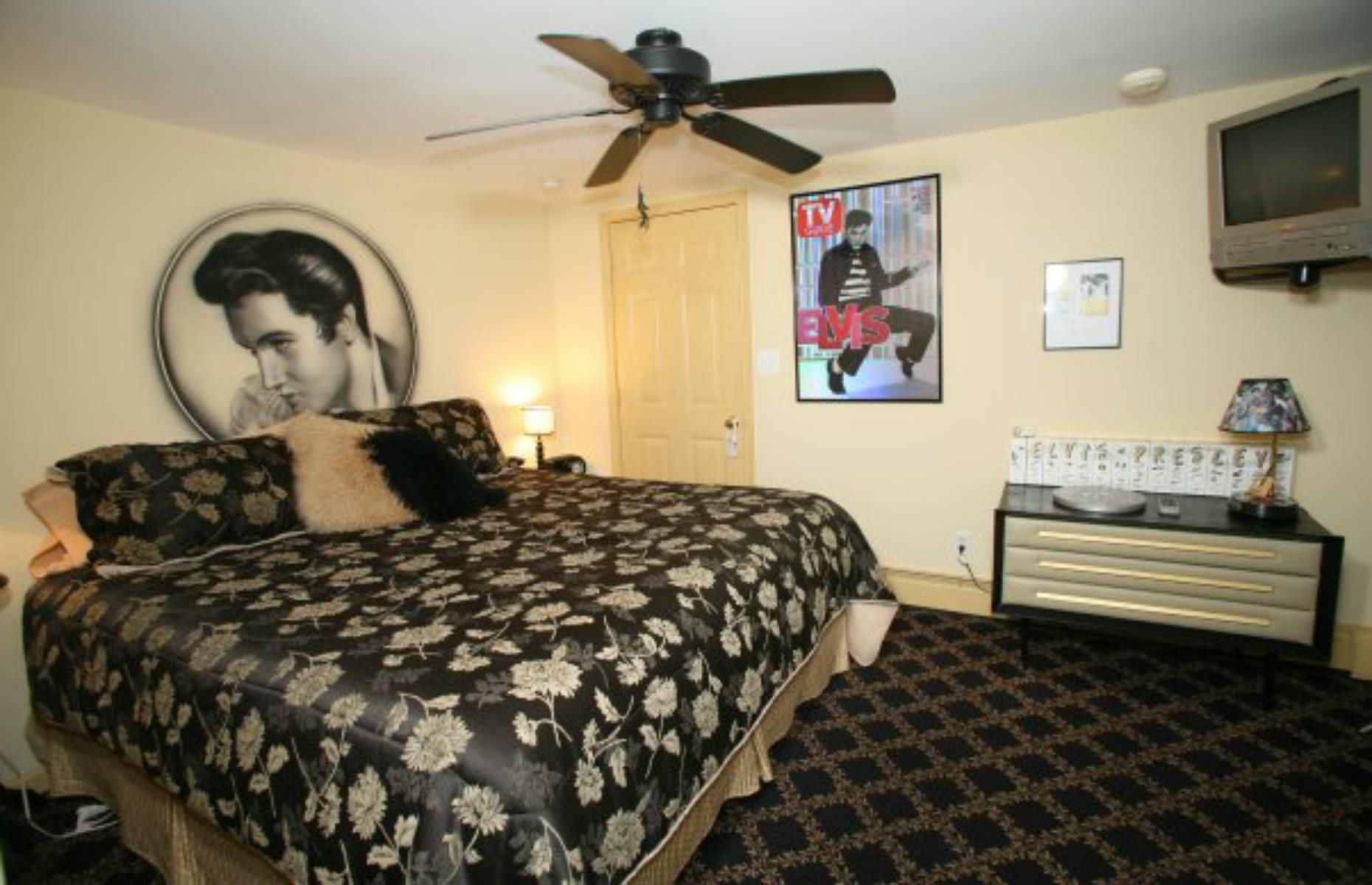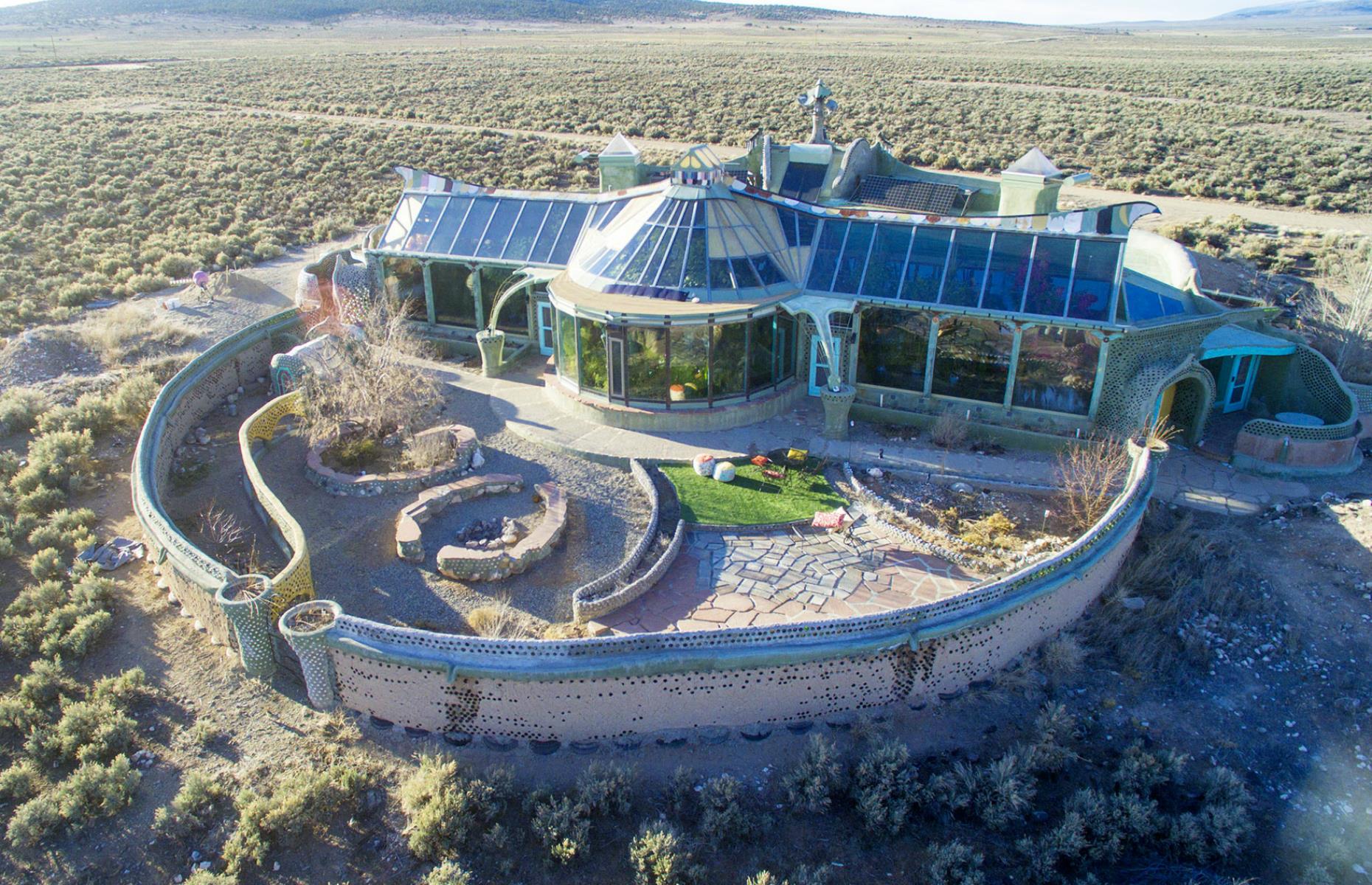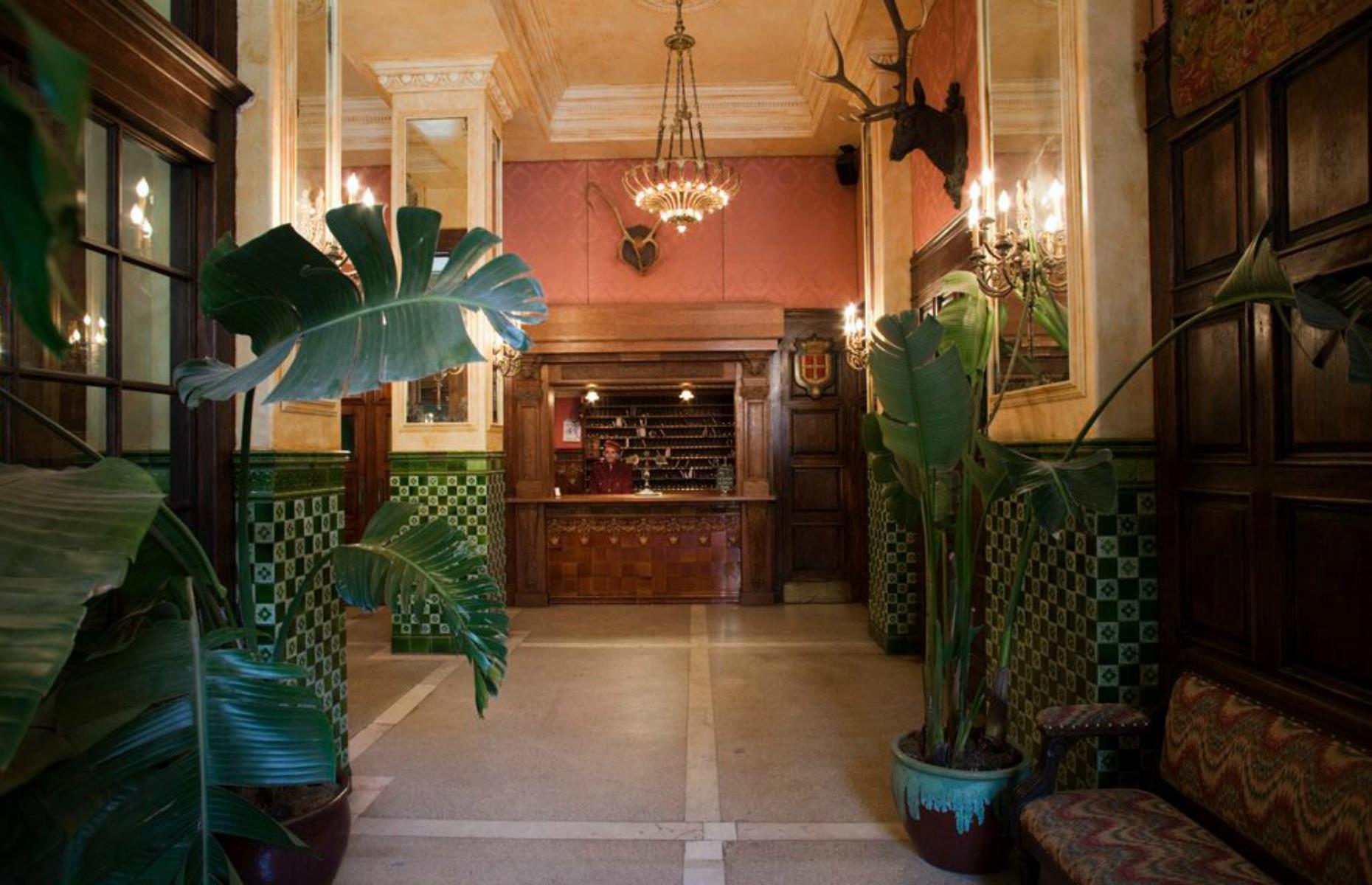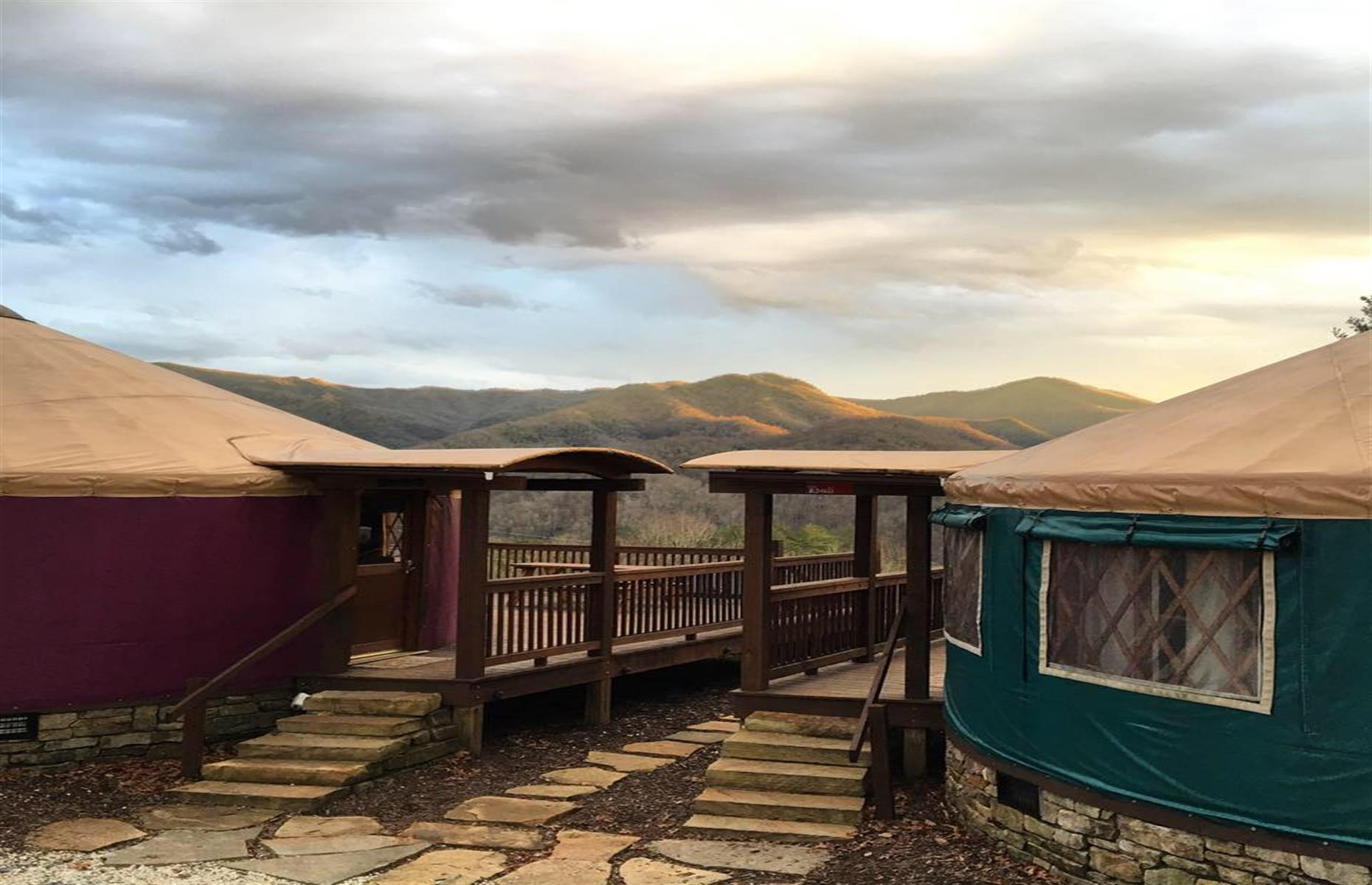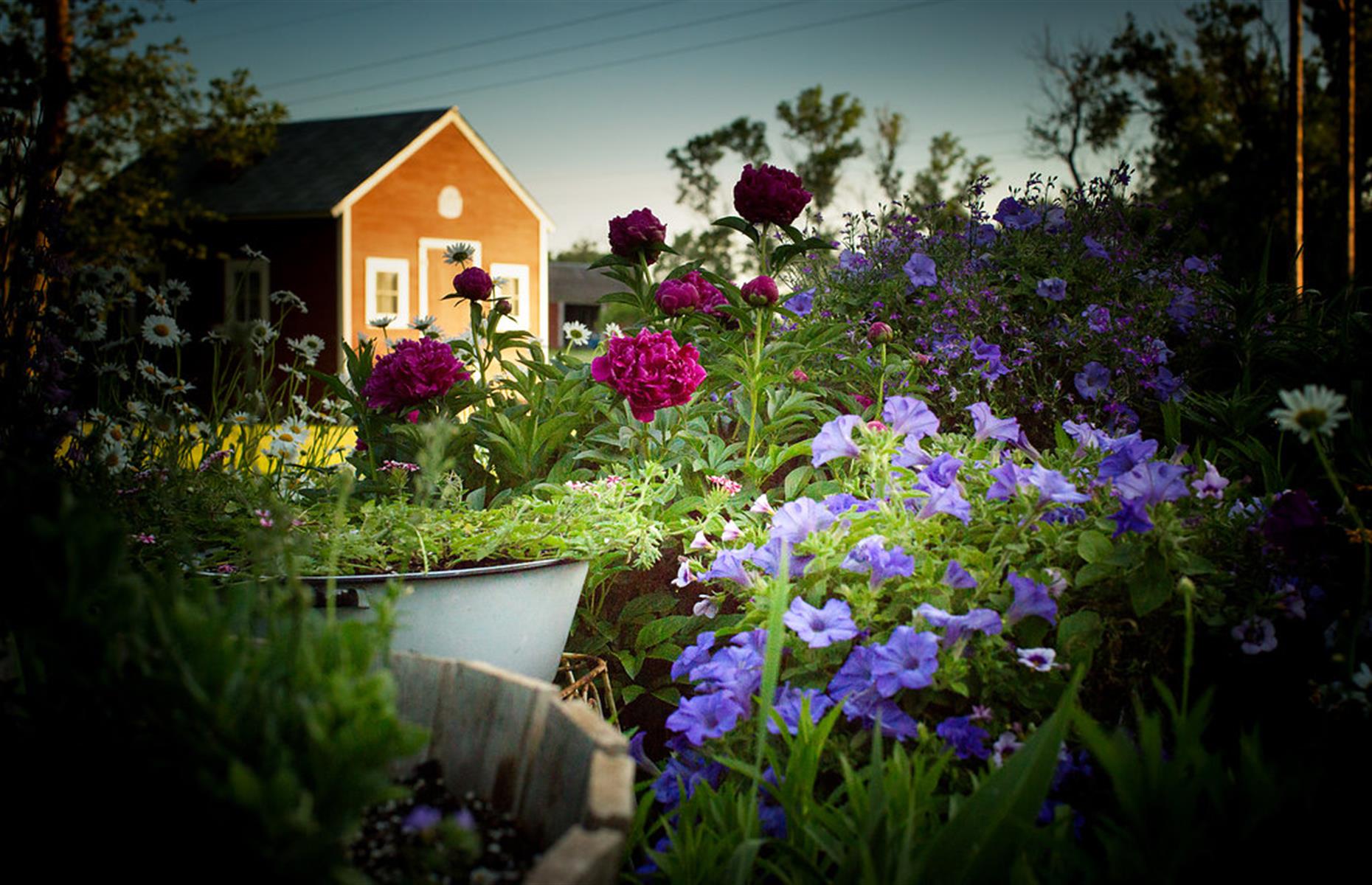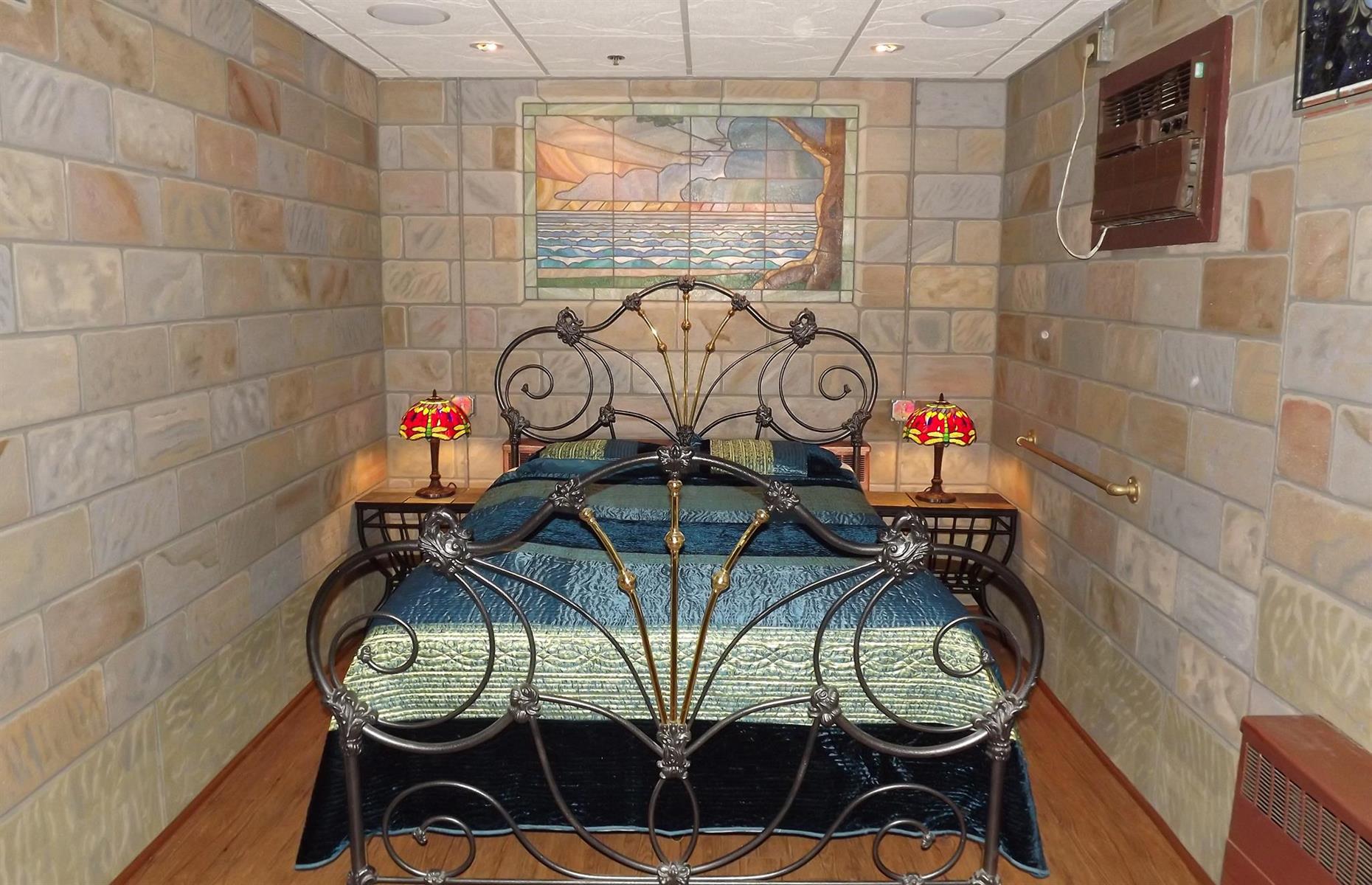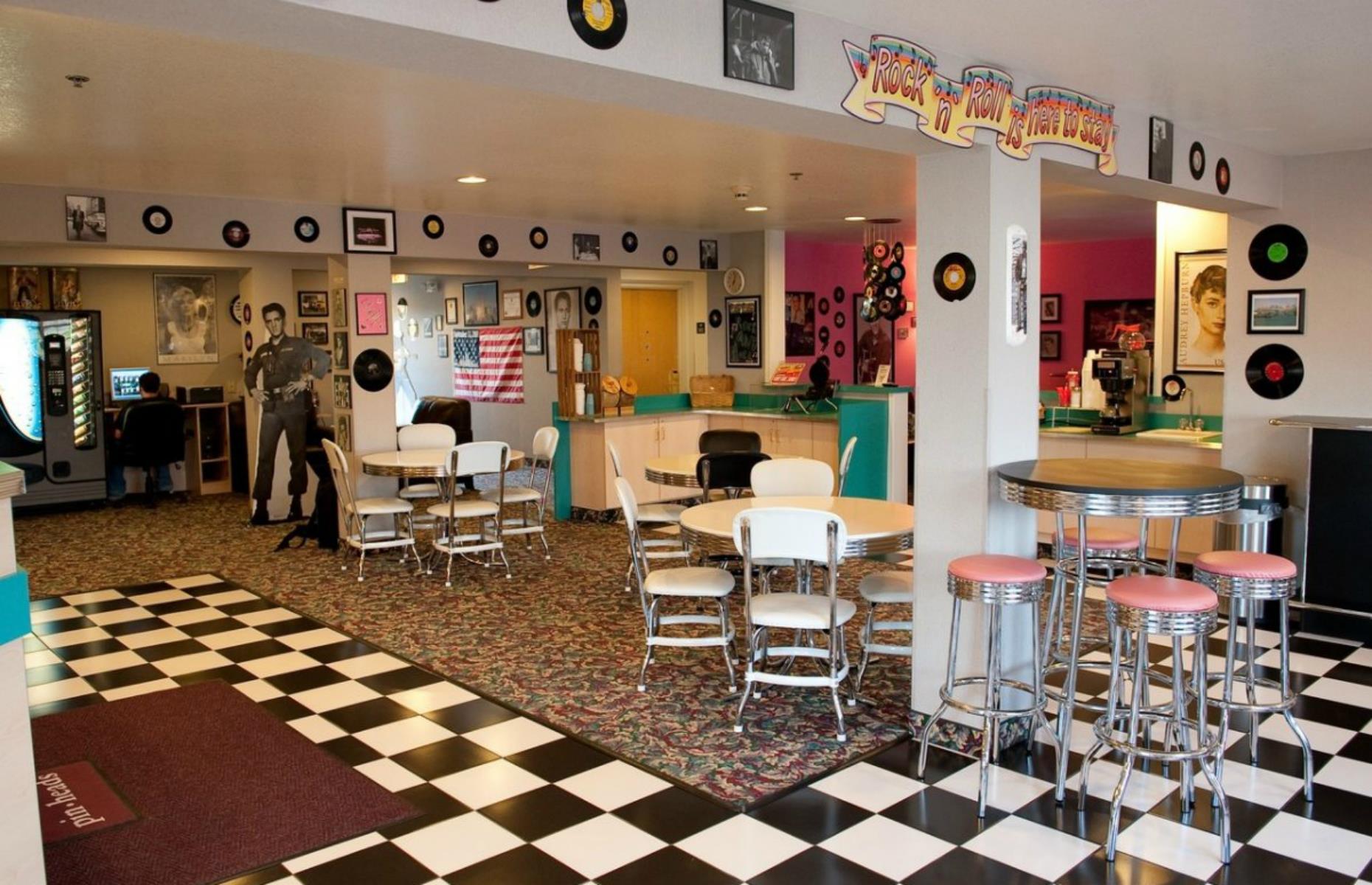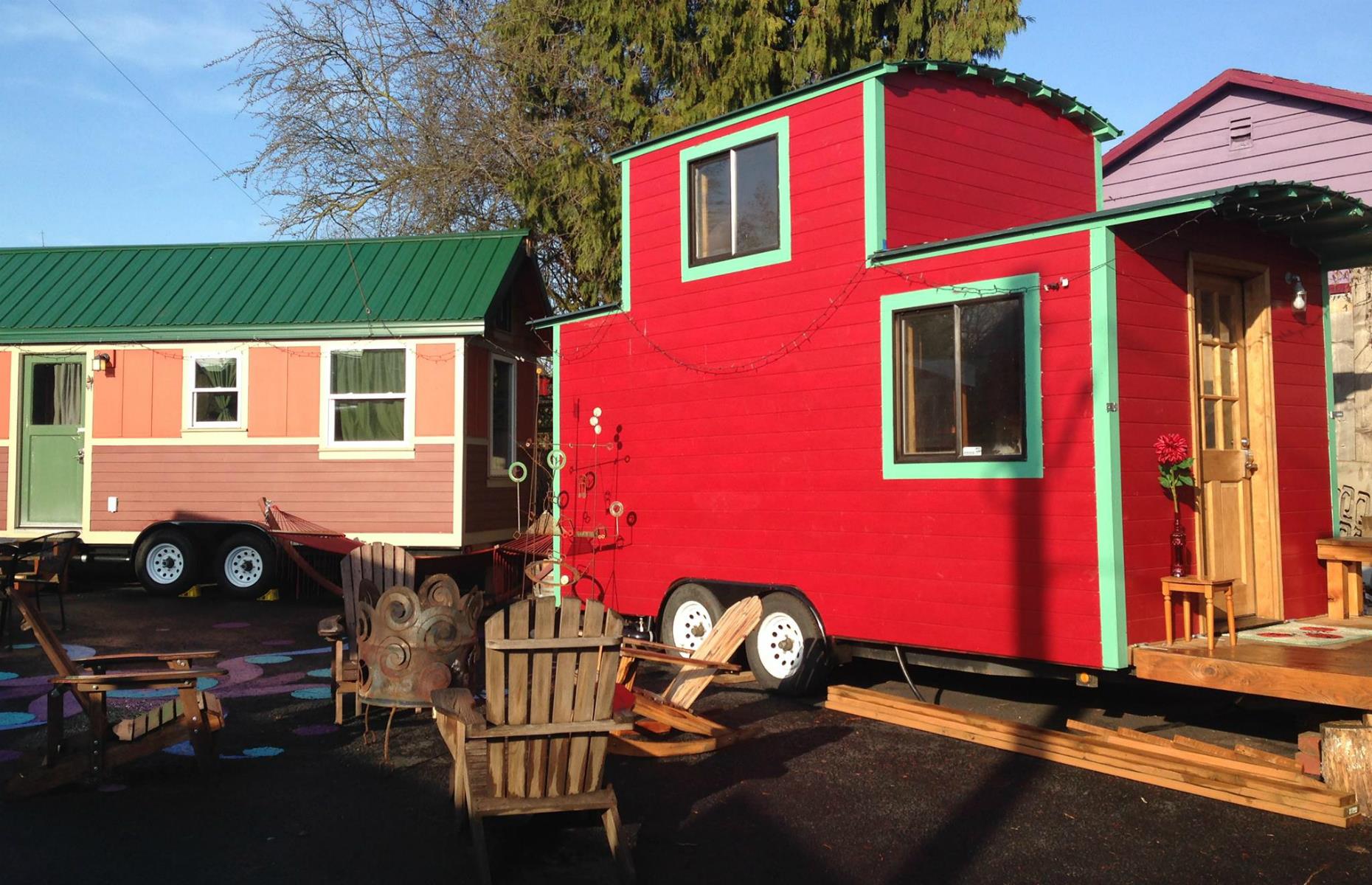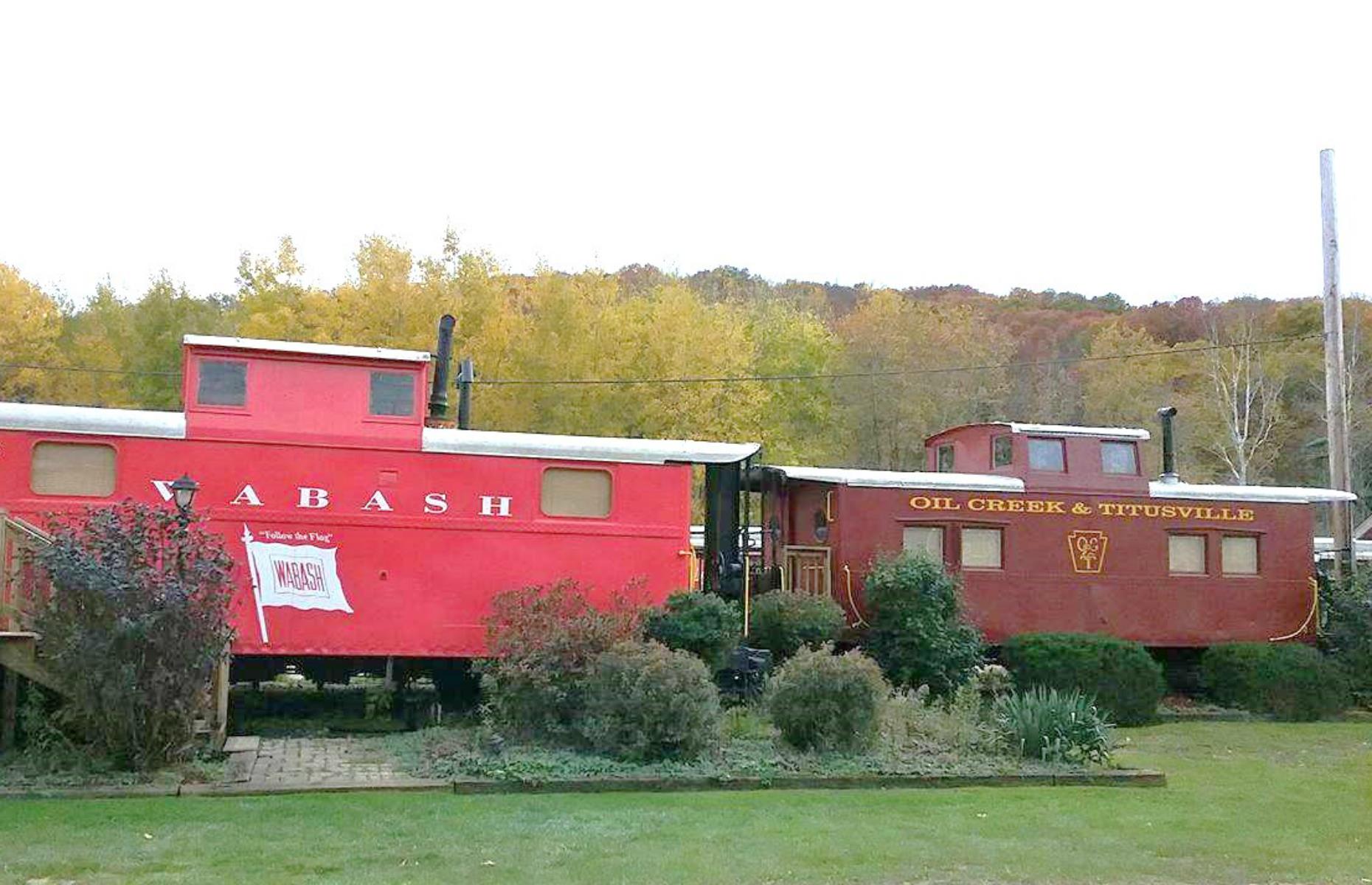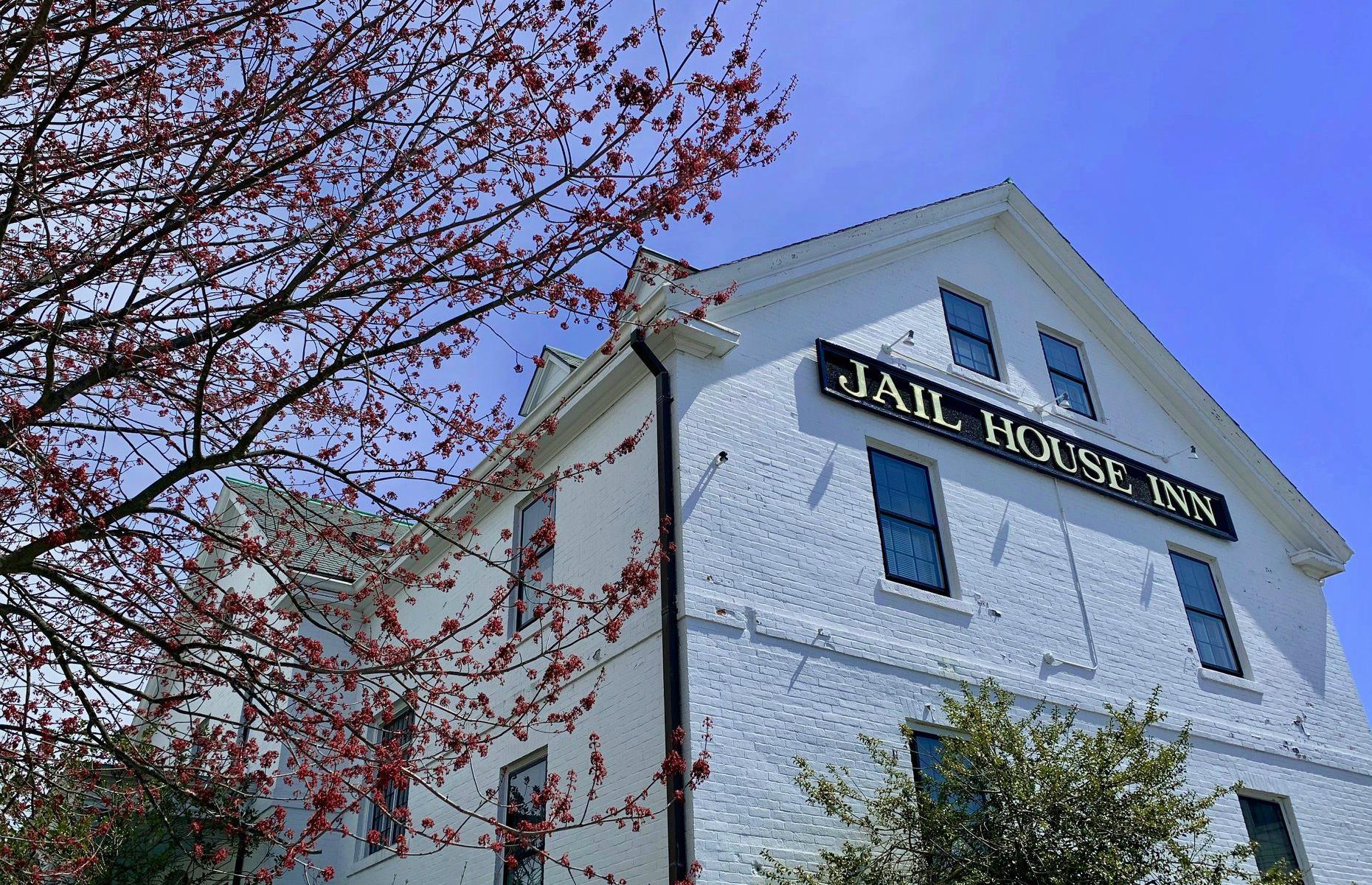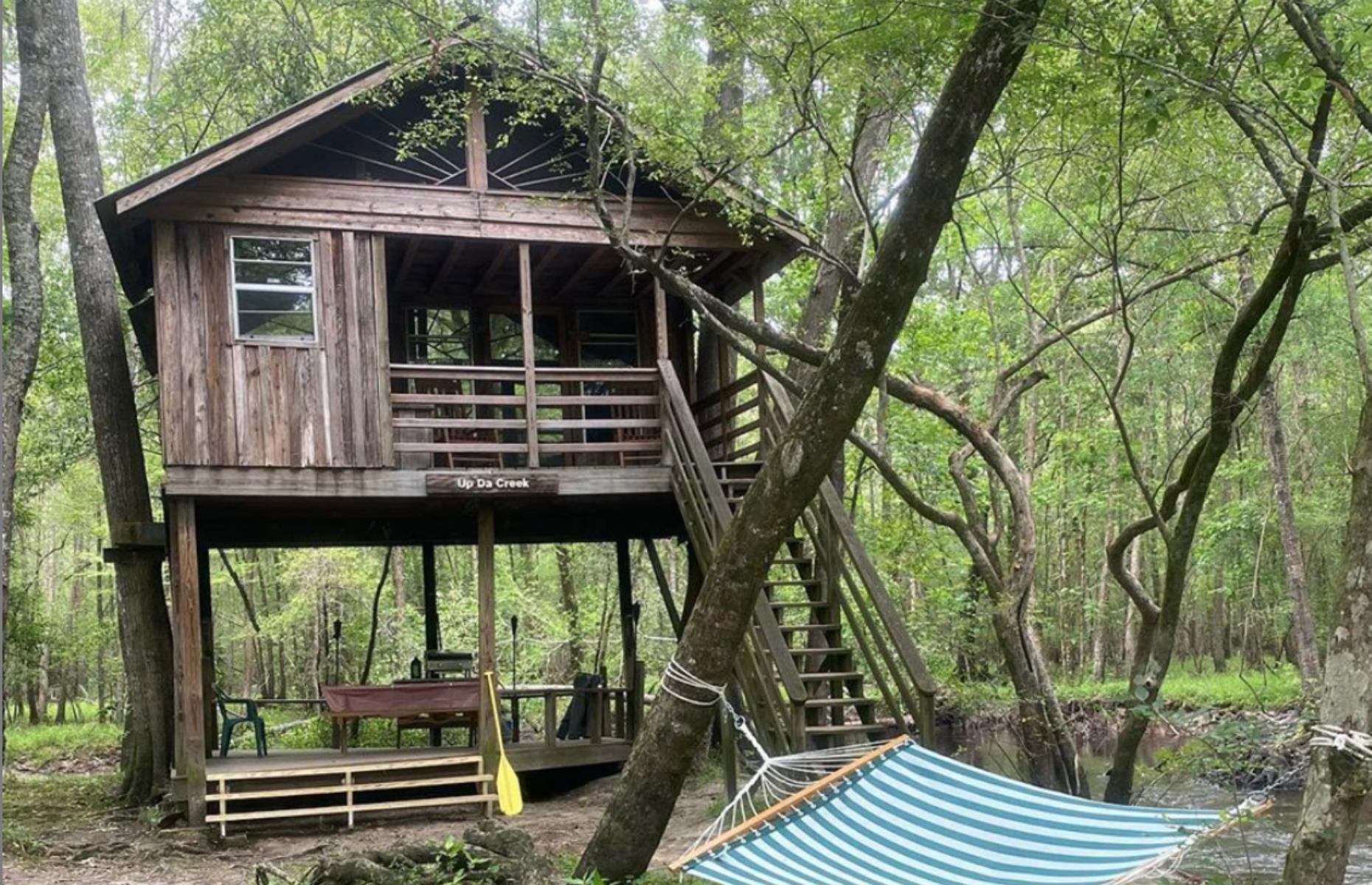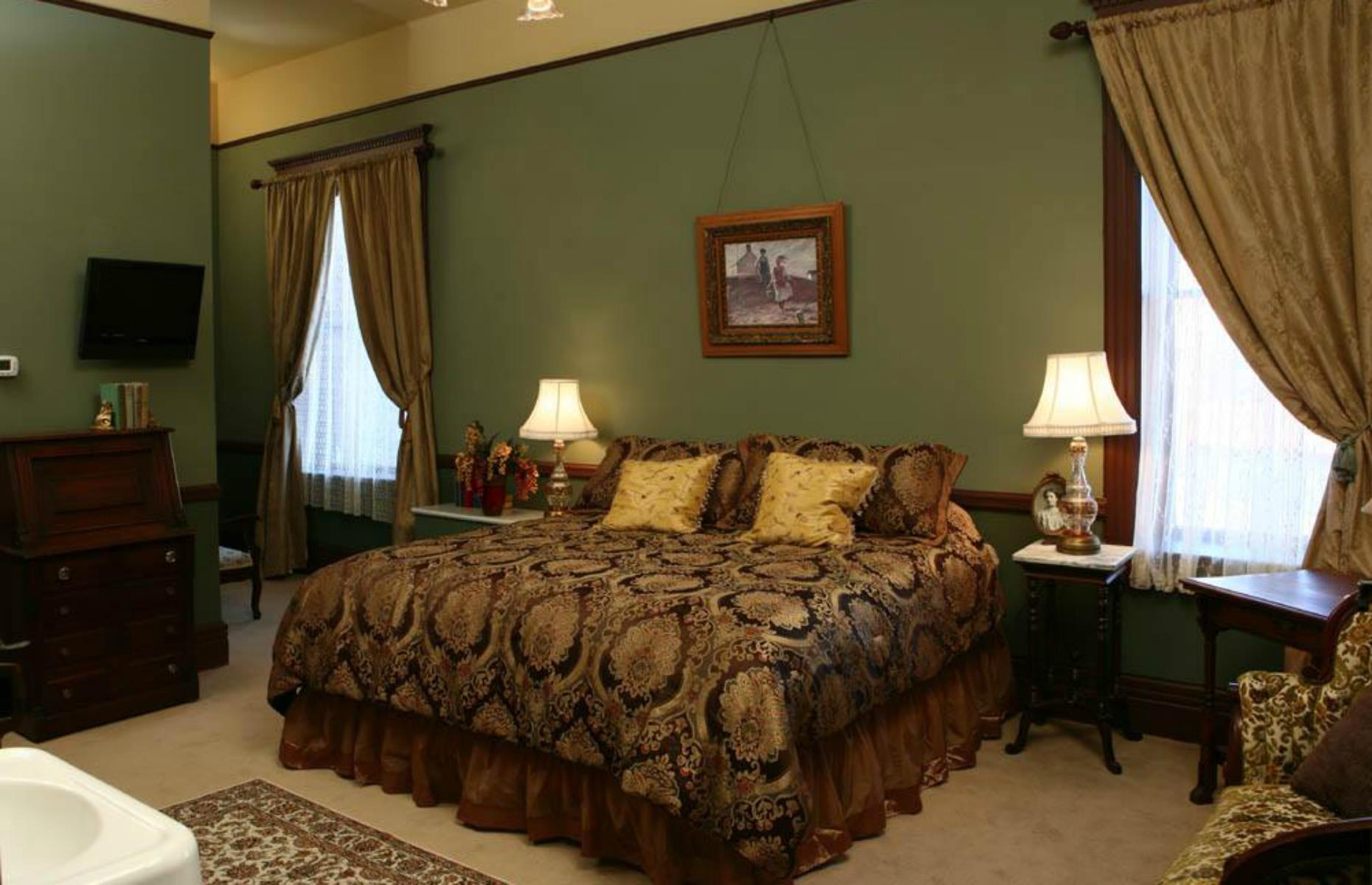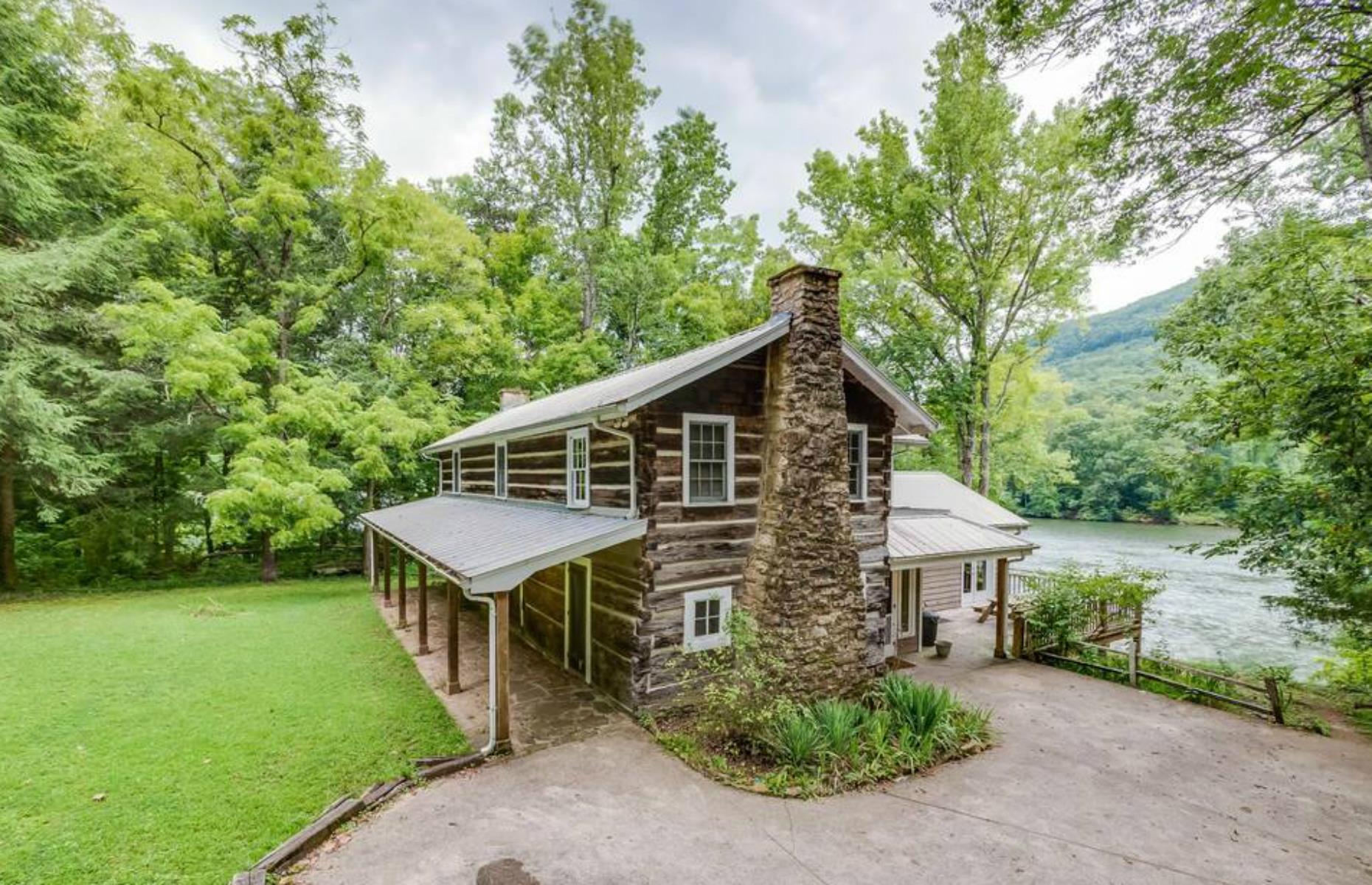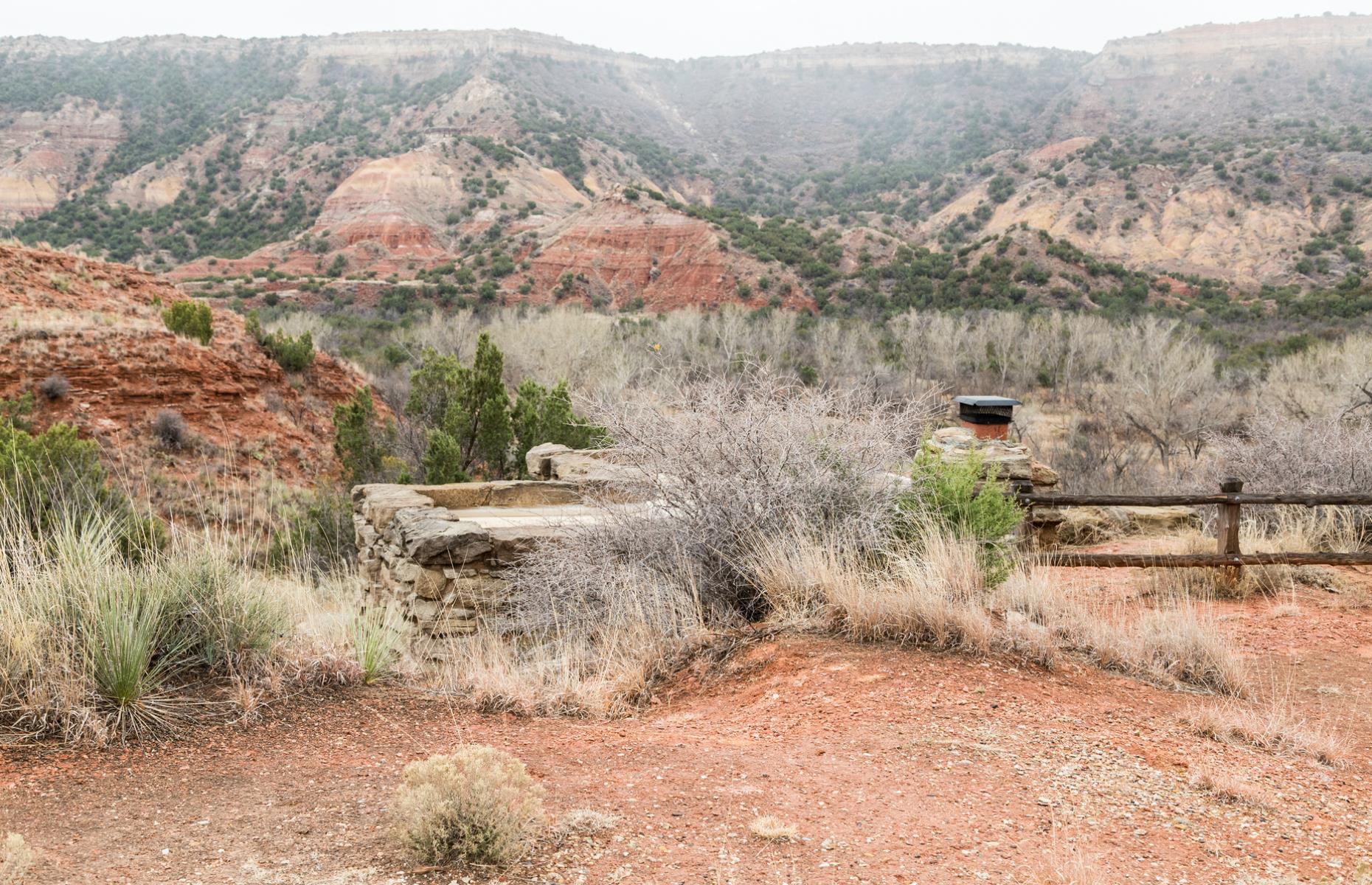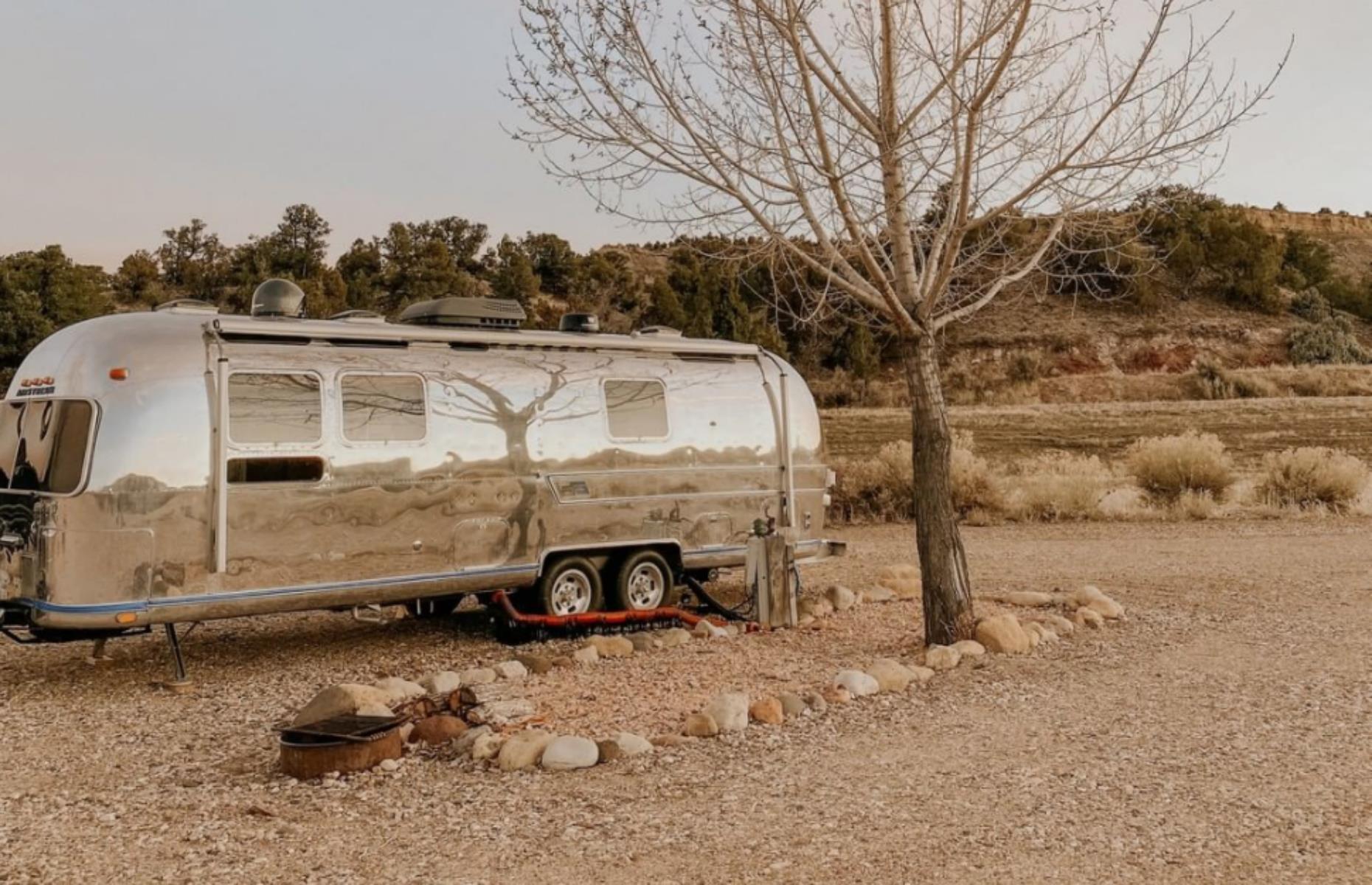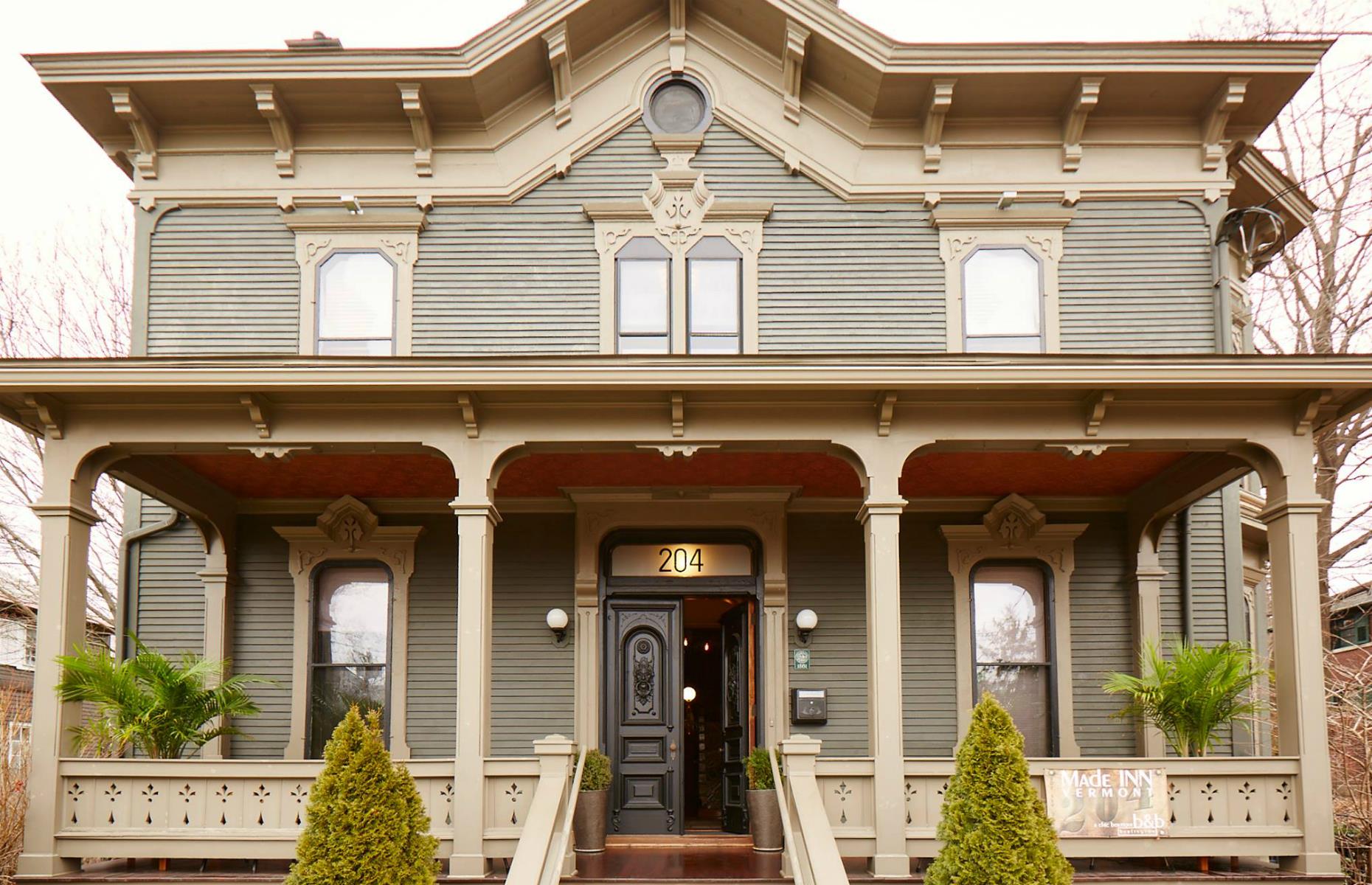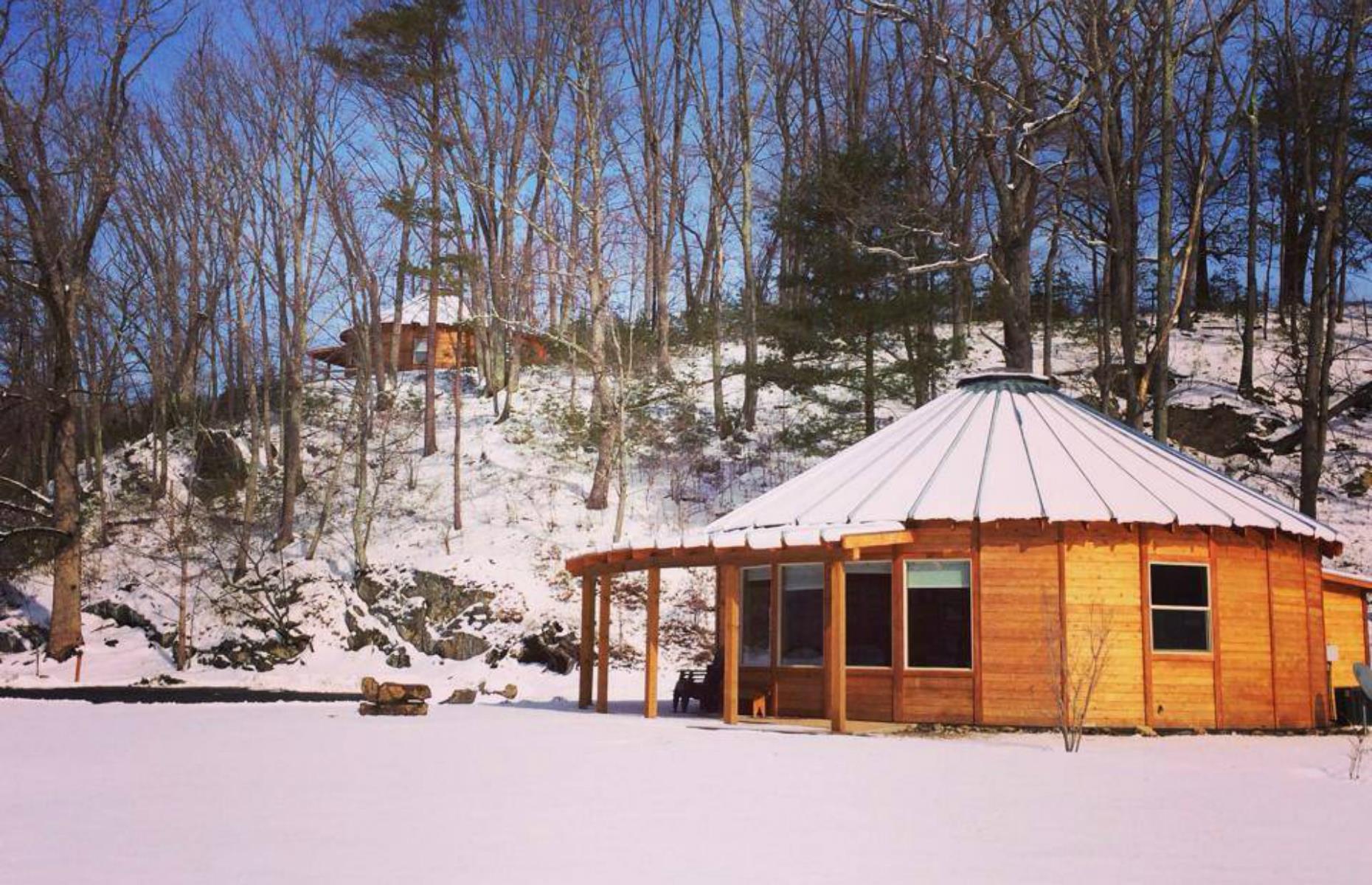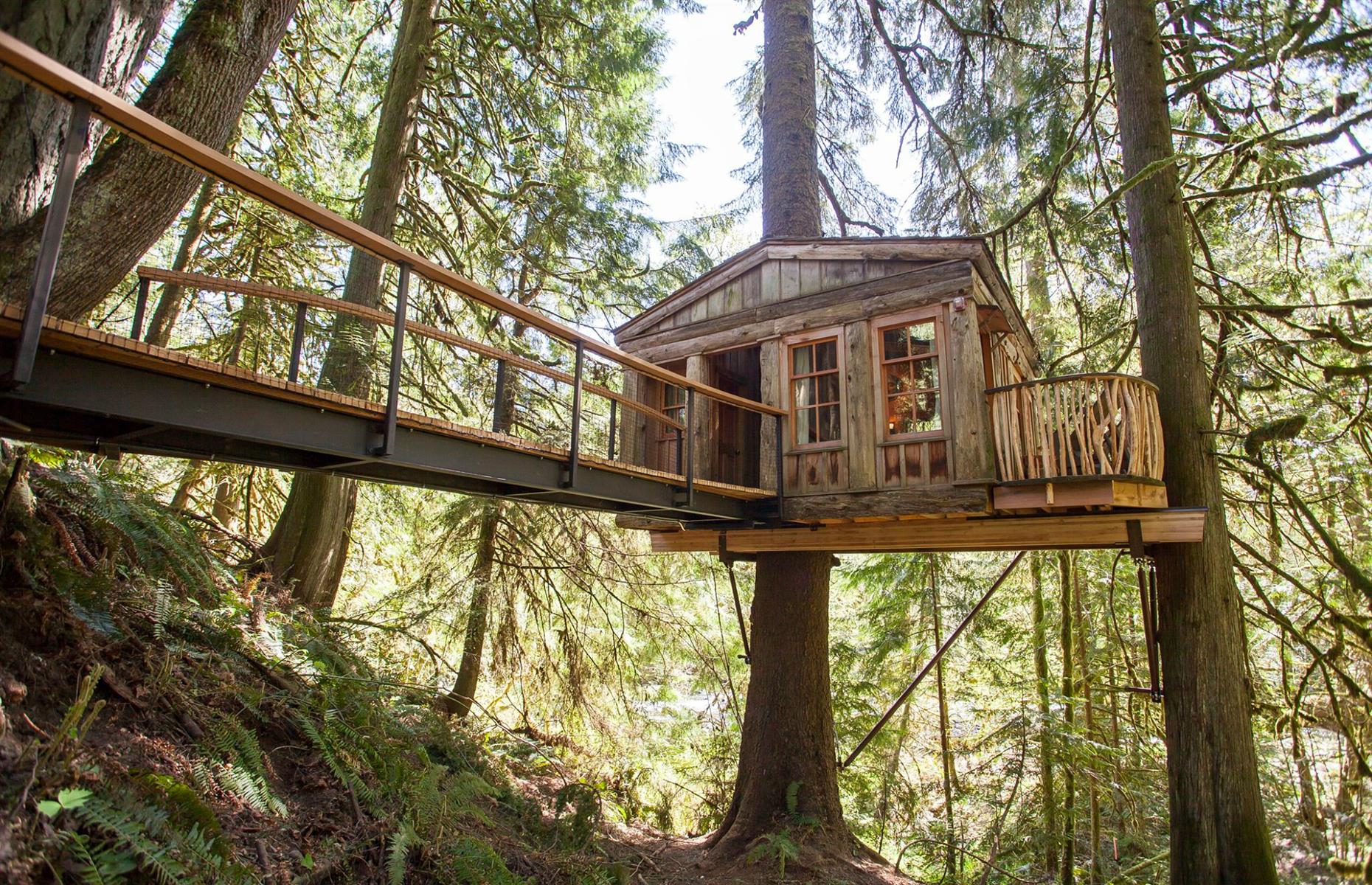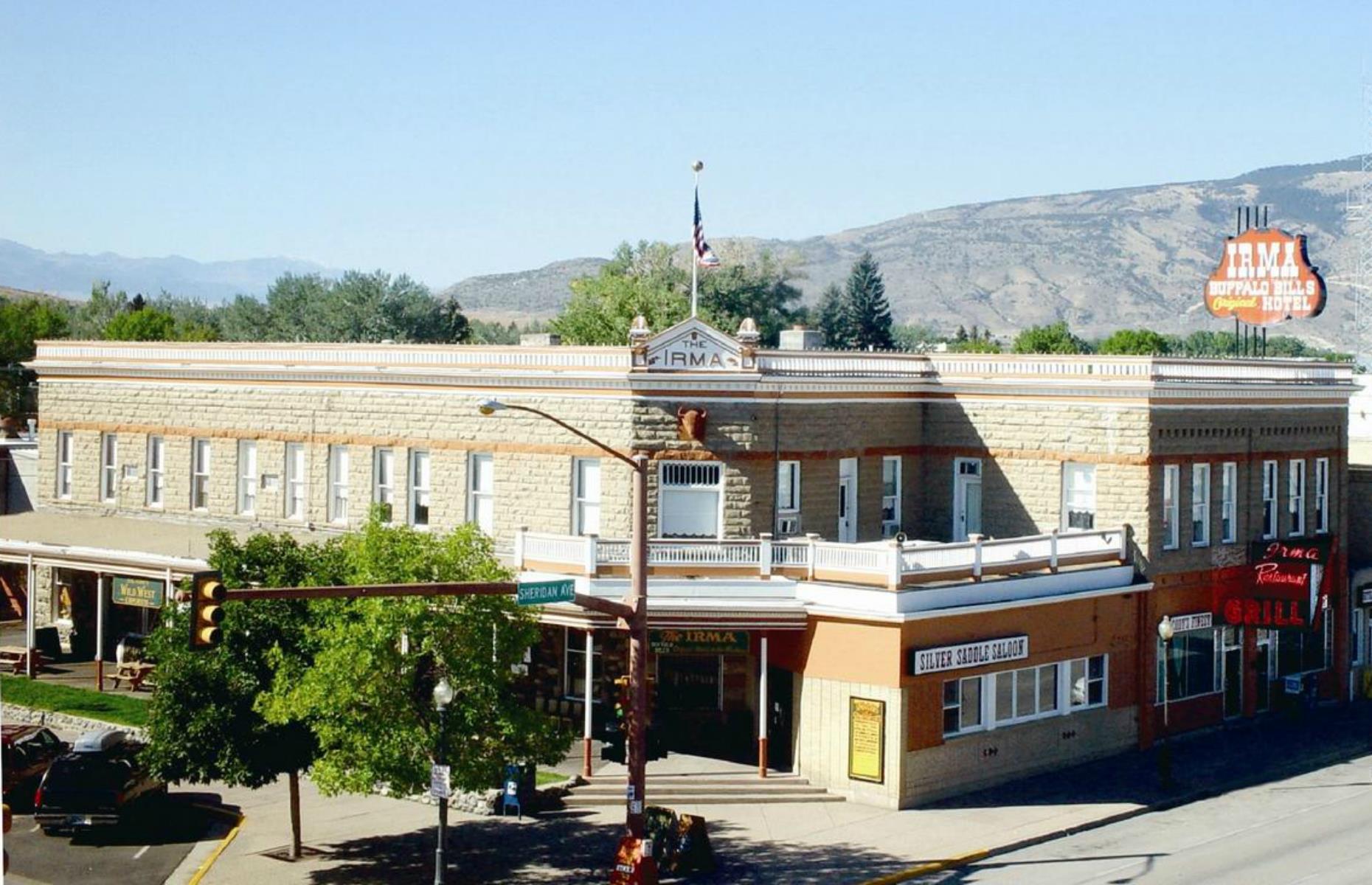 Nights beyond the norm
Why stay in a boringly beige B&B when you could spend the night in a (former) prison? How about a fire tower perched above a canyon – or an eco-home, built from adobe mud and old tires, in the middle or the New Mexican desert? The USA is so rich in unusual and uniquely fascinating places to spend a night or three, that there's really no need to settle for a humdrum hotel again. Here's our selection of the best unusual stay in every state and DC. If you're planning to hole up in any of these quirky spots, be sure to check state travel advisories before you head out. 
Alabama: The Scott & Zelda Fitzgerald Museum, Montgomery
Literary fans will relish the chance to sleep in the former home of The Great Gatsby-author F. Scott Fitzgerald. The two-bedroom apartment, where the writer lived between 1930–31 with his wife Zelda, is attached to the Scott & Zelda Fitzgerald Museum, with two suites available to rent individually via Airbnb. Both the Scott and Zelda suites are filled with art, including portraits of the famous couple, and rich in opulent detail evocative of the Jazz Age.
Alaska: The Aurora Express, Fairbanks
Seven disused railway carriages have been converted into this unique B&B concept set on 16 acres of pristine Alaskan wilderness. As the name suggests, guests have a good chance of seeing the aurora borealis (or Northern Lights) paint the sky with green, pink and purple swirls. If not, views of the Tanana River and Alaskan Mountain Range are breathtaking enough. The elegant, unapologetically opulent rooms provide a joyous contrast to the wild surroundings.
Arizona: Grand Canyon Caverns & Inn, Peach Springs
Billed as the largest, deepest and darkest motel room in the world, the Underground Cave Suite is not for the faint-hearted. It's tucked 22 stories below the Grand Canyon and is surprisingly luxurious, with a flatscreen TV, library of old books and magazines, record player and comfy couches – all with walls that are around 65 million years old. There are rooms available above ground too – though this one is definitely the most fun.
Arkansas: Beckham Creek Cave Lodge, Parthenon
Anyone who's ever fancied living like a billionaire, or perhaps a Bond villain, will relish a stay in this underground lair, sleeping up to 12 with four bedrooms. Beckham Creek Cave takes seclusion to a new level. The rental is tucked into a natural cavern in the Ozark Mountains, with incredible views over the valley. The inside is pretty easy on the eyes, too, with stylish, comfy furniture dotted within the curves of the cave.
California: Glen Oaks, Big Sur
The cabins at Glen Oaks are the stuff that dreams are made of. That is, if you like the idea of sleeping in rustic-chic luxury and with all the gorgeousness of California's Big Sur coast right outside the door. The best cabins are tucked among the towering redwood trees and some of them have outdoor bathtubs where you can lie back and gaze up at the tree canopies and star-filled sky. Lovely touches like proper coffee, handcrafted wooden furniture, a fridge with local wines and outdoor fire pits make it difficult to leave.
Colorado: UFO Watchtower, Hooper
This one's pretty out there – and, according to owner Judy Messoline and the many believers who make a pilgrimage to the site, they're out there, too. This is the world's first UFO Watchtower and people can book to camp by it in the San Luis Valley desert. There's a UFO-themed garden and a small museum, too, and come nighttime there's very little light pollution – perfect for spotting spaceships.
Connecticut: Winvian Farm, Morris
On the surface, Winvian Farm, near the town of Morris, looks pretty normal. Lush forest setting? Check. Indulgent spa with pool? Check. Luxurious log cabins? Check. Fully restored 1968 Sikorsky Sea King Pelican HH3F helicopter? Check! Guests staying in the Helicopter Cottage will find this unusual piece of 'furniture' parked in the middle of the bedroom. It isn't just for decoration, though – the helicopter is kitted out with a bar, comfy seats, a wood-burning stove and flatscreen TV.
Delaware: Bewitched and BEDazzled Bed & Breakfast, Rehoboth Beach
This is a hotel of two halves, though both are equally and brilliantly unusual. The Bewitched side is themed on the popular 1960s sitcom of the same name (famous for Samantha the witch and her twitchy nose), while the BEDazzled half pays homage to Golden Age celebrities including Bette Davis, Judy Garland and Clark Gable. Expect luxurious furnishings, playful decor, lots of memorabilia and a wonderful sense of fun throughout.
District of Columbia: Mansion on O Street, Washington DC
Mansion on O Street is unlike any other hotel in the US, and possibly the world. Part museum, part music venue and part lavish hotel, the building represents a lifetime of collecting and curating by owner H. H. Leonards. The building has more than 100 rooms and 70 secret doors, and guests checking in can get lost in an eclectic mountain of memorabilia, artwork and experimental design.
Florida: Katies Light, Amelia Island
This quirky rental property is a replica of Thomas Point Shoal Light, on Chesapeake Bay in Maryland – here transported to a sandy beach on Amelia Island. The two-story interior, with floors linked by a spiral staircase, packs in three bedrooms, two bathrooms, a large kitchen, dining room and living room. But guests will probably want to spend most of their stay sitting on the wrap-around deck, which juts right over the sand.
Georgia: Unicoi State Park & Lodge, Helen
Fancy sleeping in a wine barrel? In addition to RV and tent camping and a lodge, Unicoi State Park in Georgia's Blue Ridge Mountains is home to a string of retired wine barrels that have been repurposed into cozy rooms with kitchens and porches that jut into the forest. There's a lake with fishing, canoeing and swimming beaches right outside, along with a network of hiking trails. Guests can also take the scenic three-mile (5km) walk to the pretty village of Helen.
Hawaii: Dreamy Tropical Tree House, Fern Forest
This secluded bamboo treehouse sits 15 feet (4.5m) above the tropical jungle floor of Fern Forest, only 10 miles (16km) from Hawaii Volcanoes National Park. Everything about this off-the-ground getaway is eco-friendly and sure to make guests feel at one with nature. There's still plenty of surprises within what looks like basic accommodation from the outside: a handmade bamboo chandelier, port-hole bathroom windows, a rock sink and a platform bed.
Idaho: Big Idaho Potato Hotel, Boise
Where else could you sleep in a giant potato but Idaho? This six-ton spud spent seven years on the road as part of the Idaho Potato Commission's Big Idaho Potato Tour around the US. It's now retired and lives on a 400-acre farm near downtown Boise, having been beautifully restored into a one-bedroom retreat. The interior, with whitewashed walls, plants and chic pink furniture, is an elegant surprise – as is the gorgeous outdoor bathroom housed in a converted silo.
Illinois: School Bus Home, Shawnee National Forest
School trips have never been so luxurious. This repurposed school bus has been transformed into a cute and cozy retreat with a double bed at the back plus a kitchenette and sofa. It's solar-powered with an outhouse, (cold water) outdoor shower and a fire pit. The best thing about it, though, is the setting. The bus is parked on Interwoven Permaculture Farm in Shawnee National Forest and overlooks a swimming lake with a swing. Now check out the most beautiful weekend road trip in every state.
Indiana: Cole Porter Inn, Peru
Here's a hideout with history. Celebrated music composer Cole Porter was born in this Victorian building in 1891 and spent his early years here. Cole Porter Inn, in the town of Peru, is now a hotel with just four suites. There's the Cole Porter Suite, including the room where the musician was born, and the Anything Goes Suite, which combines timeless decor with fun touches such as a hand-painted skyline mural on the wall and piano keys set into the floor.
Iowa: Zuber's Homestead Hotel, Homestead
Get a fascinating insight into an intriguing way of life at the Zuber's Homestead Hotel in Homestead, one of seven historic villages in the Amana Colonies. The colonies were built in the 1850s by German religious exiles who lived in entirely self-sufficient communities for 80 years. The interior is classic and beautifully cozy, with huge comfy beds and warm textiles. The hotel has adopted COVID-19 policies including self check-in, swapping the breakfast buffet for table service and having a 'buffer day' between bookings.
Kansas: Circle S Ranch, Lawrence
Circle S Ranch, just outside Lawrence, is an expansive rural ranch offering outdoor activities including horseback riding, hiking, fishing and hayrides. Guests can toast s'mores on an open bonfire, watch bison grazing the land or just explore the gorgeous grounds. The rooms themselves are individually decorated in different themes, including the Cowboy Room – with a canopy bed and bucket for a shower head – and the pretty Floral Room.
Kentucky: 21c Museum Hotel, Louisville
Fans of modern art will love 21c Museum Hotel in downtown Louisville. Guests get to spend a night (or several) at the museum, sleeping surrounded by contemporary artworks. There are a number of impressive suites, though arguably the best is Asleep in the Cyclone, where guests stay inside an installation by artists Jonah Freeman and Justin Lowe. The hotel is operating with enhanced cleanliness measures and a more flexible cancellation policy, while guests are required to undergo temperature screening and wear masks in common areas – see the COVID-19 information page for details.
Louisiana: Hotel Peter & Paul, New Orleans
Hotel Peter & Paul is one of the hippest and quirkiest hotels in New Orleans, and has brought more visitors to the less-explored Marigny District since opening in 2019. It's housed in an old church with rooms spread across the old schoolhouse, rectory and convent. Guests can sleep in beds tucked on mezzanine floors with tall church windows, or opt for more luxurious suites with four-poster beds and limestone bathtubs, plus cute gingham decor throughout.
Maine: Little River Lighthouse, Cutler
Maine is famous for its coastline dotted with lighthouses of every size, shape and color, though there are few you can actually sleep in. Little River Lighthouse, at the entrance to Cutler Harbor, is one of those rare beauties: guests can book the keeper's house between June and September. The interior of the 1888 house has been nicely restored with three bedrooms (available to book individually), shared bathrooms and a bright white kitchen. You can also ascend the lighthouse itself for gorgeous views across the bay.
Maryland: The Treehouse Camp, Rohrersville
Welcome to Middle Earth – in Maryland. All accommodation at the Treehouse Camp fits firmly into the unusual category (it's mostly, as the name suggests, treehouses), but the Hobbit House is the quirkiest of all. From the circular door and thatched porch to the cozy inside with a wood-burning stove and locally crafted furniture, it would suit Bilbo Baggins and co perfectly – and it's a pretty enchanting place for mere mortals to stay in, too. Guests must sign a waiver on arrival agreeing to abide by social distancing requirements, while the set is operating at a limited capacity.
Massachusetts: Bed and Breakfast Afloat, Boston
Get a taste of life on the high seas without actually sailing at all. The floating hotel rooms of Bed and Breakfast Afloat are moored on Boston's Constitution Marina, with luxury options including a 40-foot (12m) yacht, a sailboat and a houseboat, most with private decks. The hotel is closed now but taking bookings for the 2021 season, running from May to October.
Michigan: Rock Harbor Lodge, Isle Royale National Park
Rock Harbor Lodge perches on the edge of Lake Superior and the best rooms, cabins and cottages have balconies overlooking the water. The inside is cozy and classically decorated, with wood paneling and chairs facing the windows to make the most of the views. And it's really the location that makes this so special: Isle Royale National Park is a car-free archipelago with densely forested trails, kayaking on lakes and canals, and endless opportunities for blissful solitude. The lodge is taking bookings for the summer 2021 season.
Minnesota: Kettle Falls Hotel, Voyageurs National Park
Built by a timber baron in 1910 and once a popular stop for tradespeople, fishing crews and lumberjacks, Kettle Falls Hotel offers a rare chance to sleep in luxury within a national park. The hotel in Voyageurs National Park is close to the Canadian border and reachable only by boat or seaplane, which just adds to the adventure. Its original saloon is famous for its sloped wooden floor, still pockmarked from the loggers' hobnail boots. The hotel is currently open for villa stays only, while the bar is serving a limited menu – check the website's dedicated COVID-19 page.
Mississippi: Tallahatchie Flats, Greenwood
The Tallahatchie Flats, on the banks of the Mississippi River, are six pieces of history people can spend the night in. The small farmhouses were salvaged from nearby plantations and repurposed as individual cabins with comfy bedrooms, bathrooms, small kitchens and porches. It's a popular stop for people traveling the Blues Highway, with legendary blues guitarist Robert Johnson rumored to have died in one of the cottages.
Missouri: Boots Court Motel, Carthage
Boots Court Motel, built in 1949, is a handsome Art Deco building that offers the quintessential motel experience along the most classic of US road trips, Route 66. It was revived in 2012 after a 20-year closure, preserving history that includes stellar guests such as actor Clark Cable, who stayed here in the 1940s. The hotel is open, though guests are requested to call or email for updates due to COVID-19.
Montana: Howlers Inn, Bozeman
The clue's in the name at Howlers Inn, which has some beguiling long-term residents. The B&B, on the edge of Yellowstone National Park, is also a wolf sanctuary providing a home to captive-bred wolves that can't be released into the wild, and guests can book guided tours to learn more about the charming canids. The rooms in the traditional timber lodge are also lovely, with plumped-up beds, homely decor and wooden furniture. There's also a sauna and hot tub on site.
Nebraska: River Inn Resort, Brownville
This luxury cruise boat and floating B&B is moored by the banks of the Missouri River and has 18 bright and breezy rooms. It's a short stroll from the charming village of Brownville, with locally owned boutiques, galleries and museums. Or you can just relax on the deck, taking in the gloriously green surroundings. The B&B itself doesn't go anywhere, though its sister boat, the Spirit of Brownville, takes guests on dinner cruises along the river.
Nevada: The Clown Motel, Tonopah
The historic mining town of Tonopah in the Nevada desert is home to one of America's most brilliantly bizarre motels. Or, depending on your point of view, one of the most terrifying. The Clown Motel is packed with thousands of clown dolls, stuffed animals and other creepy paraphernalia. It's also close to a cemetery where many miners who died in the Tonopah-Belmont Mine Fire of 1911 are buried. So, perhaps not one for the faint-hearted. Feeling brave? Explore these eerie ghost towns around America.
New Hampshire: Adventure Suites, North Conway
Adventure Suites is a collection of 18 unashamedly kitsch rooms including a haunted castle and a decadent space inspired by ancient Rome. They're all brilliantly bold and bizarre, though favorites include the Love Shack – an Austin Powers–worthy suite with a two-person hot tub and a disco ball – and Dragon's Lair, with a circular bed suspended from the mouth of a fire-breathing dragon. Fabulously fun.
New Jersey: Summer Nites, North Wildwood
Summer Nites is a fun 1950s-inspired B&B on the Jersey Shore in the Wildwoods, an area known for its strip of retro 'Doo Wop' motels. Guests can choose from several retro-themed suites, such as the Marilyn Room and the ever-popular Elvis Suite. There's also a unique boxcar diner complete with a vintage jukebox, neon lighting and red-and-white booths. COVID-19 measures include mandatory masks, temporarily closed common spaces and a limited breakfast menu.
New Mexico: Phoenix Earthship
The Earthships dotted around the Sangre de Cristo mountains look like unique sculptures. They're actually sustainable homes built with natural and reclaimed materials and designed to be entirely self-sufficient. Phoenix Earthship, sleeping six, is one of the incredible structures that can be rented for overnight or weekly stays – but you'll probably want to stay longer, or perhaps build your own off-grid beauty. Currently some out-of-state visitors to New Mexico must quarantine for a fortnight or the length of their stay, while face masks are mandatory – see here for details.
New York: The Jane Hotel, New York City
The Jane Hotel, in New York's Meatpacking District, provided shelter to survivors from the Titanic. Built in 1908 as a home for the American Seamen's Friend Society, it was designed by William A. Boring, the architect behind Ellis Island's immigrant station. Thanks to its tiny rooms, The Jane is a relatively inexpensive but wonderfully quirky base in the Big Apple. The interiors are gloriously vintage, the lounge's fireplace is almost big enough to stand in and the rooftop terrace bar is particularly plush.
North Carolina: Sky Ridge Yurts, Bryson City
The luxury Mongolian tents at Sky Ridge Yurts are perched on a ridge line in the Great Smoky Mountains with gorgeous views of the gray-blue peaks and verdant valleys. There's no compromising on comfort, either, as the cozy yurts come with huge beds, full kitchens and walk-in showers, plus outdoor fire pits and decks jutting towards those views. Guests are requested to have masks on hand.
North Dakota: Pipestem Creek Bed & Birding, Jamestown
Pipestem Creek, near Jamestown, is a working, family-run grain farm in the heart of North Dakota's birding haven. Two on-site granaries have been beautifully restored as lodgings, while the Bird's Nest Cabin is a cute hideaway for two – and all accommodation options come with a free birding map. Birding is a lifelong passion of Pipestem's owner, Ann Reimers Hoffert, who usually hosts a Potholes & Prairie Birding Festival each June. Guests are likely to spot birds including the Sprague's pipit and the chestnut-collared longspur around the grounds.
Ohio: The Old Vermilion Jailhouse, Vermilion
For a former prison, the Old Vermilion Jailhouse is surprisingly charming – and we're guessing a lot more luxurious than it used to be. The jailhouse was converted into a private inn in 2003 and is rented on an exclusive basis, sleeping up to four in cells repurposed as bedrooms. One cell has also been made into an ornate bathroom. The 1910 building was a library and then a police station, before becoming the town's jailhouse.
Oklahoma: Happy Days Hotel, McAlester
This quirky little slice of Americana transports guests back to a time to when poodle skirts and greasers were all the rage. Happy Days Hotel has an outdoor pool and a delightfully retro diner where visitors can eat steak and burgers surrounded by 1950s memorabilia and watched by cut-outs of Elvis Presley and James Dean. The theme spills into the rooms, too, with bold colors and quirky touches like a Lucille Ball shower curtain. Take a look at these time warp hotel rooms around the world.
Oregon: Caravan, Portland
Housed in an urban lot in Portland's vibrant Alberta Arts District, this tiny house hotel is a colorful collection of small but perfectly formed trailer homes. These beautifully handcrafted spaces squeeze in loft beds, bathrooms and even kitchens. The hotel is still operating but is also offering reduced rates on its homes as short-term rentals to healthcare workers and those in need due to the COVID-19 pandemic.
Pennsylvania: Caboose Motel, Titusville
Spend the night on the tracks at the Caboose Motel, where 21 caboose railroad cars have been converted into cute, individual cabins. Each has twin beds or a king-size and a bathroom with shower, plus domed or bay windows so guests can gaze out and pretend they're on a glamorous journey. They also have deck chairs on the platform, while the cars have easy access to the 9.6-mile (15.4km) Oil Creek State Park trail. The season is from April to October each year.
Rhode Island: The Jailhouse Inn, Newport
Spending a night in the clink has never been more delightful (we assume). The Jailhouse Inn occupies Newport's old jail and police station, built in 1772. Now small, hard beds and metal bars have been replaced with plush furnishings and soft, neutral decor. Guests are also free to come and go as they please, making it easy to explore the nearby attractions of downtown Newport (check the opening status of outlets before you go). Breakfast is included too – no gruel or slop in sight. The hotel is open with social distancing and masks required in common areas.
South Carolina: Carolina Heritage Outfitters, Edisto River Refuge
Sleeping in a treehouse should probably be novel enough. Carolina Heritage Outfitters add to the delight by taking guests on a guided paddle to reach their high-perched hotel rooms above the riverbank. There are just three treehouses, each with a sleeping loft, dining deck, rope hammock and tiny kitchen, while bathrooms are down on the ground. It's a bring your own food situation, though rechargeable lanterns, drinking water and games are provided, as are the canoes to get there (and return the next day).
South Dakota: Martin Mason Hotel, Deadwood
Deadwood was an infamous vice and gambling town after the 1870s Gold Rush, when the likes of Wild Bill Hickok and Calamity Jane roamed the streets. Martin Mason Hotel, with its antique furnishings, luxurious textiles and lavish 1898 ballroom, evokes the atmosphere of the town in its 19th-century heyday. There's also a casino where guests can really get into the spirit, plus popular breakfast spot Lee Street Station Cafe attached.
Tennessee: Pot Point Cabin, Chattanooga
Pot Point Cabin, which sits on a bend of the Tennessee River Gorge, was built in 1835 from logs and planks salvaged from a flat boat wrecked in nearby rapids. Not that you'd ever guess – the rental property is stunning inside and out. It's since been renovated again with floor-to-ceiling windows that make the most of river views, plus three bedrooms (sleeping up to 10) and two generous outdoor decks. There's also a self-guided nature trail nearby, and it's likely that guests won't see another soul during their stay. Now discover the top spots to relax in your RV this fall.
Texas: Goodnight Cabin, Palo Duro Canyon State Park
Few lodgings can compete with Goodnight Cabin at Palo Duro Canyon when it comes to views. It's one of a handful of cabins in Palo Duro Canyon State Park and was hewn from the rock on the edge of the canyon's lip as part of a conservation labor project by Franklin D. Roosevelt in the 1930s. It's both delightfully isolated, with access to the park's hiking, biking and horseback riding trails, and well-equipped, with a bathroom, indoor fireplace and a deck with a BBQ overlooking the vast expanse of red and gray rock. The park is open with restrictions including credit card–only payments and limited group sizes.
Utah: Yonder Escalante, Grand Staircase-Escalante National Monument
Locations don't come much more inspiring than that occupied by Yonder Escalante, launched in fall 2020. The chic and cozy Airstream trailers and cabins are dotted around the site of an old drive-in movie theater, within Grand Staircase-Escalante National Monument and close to Bryce Canyon National Park. Lovely touches such as outdoor showers, a nightly bonfire with s'mores and outdoor film screenings really make the most of the incredible surroundings. See the official website for information on the resort's COVID-19 measures, including enhanced cleaning and flexible booking.
Vermont: Made INN Vermont, Burlington
There are only four bedrooms in this cute and quirky inn and each is beautifully decadent and stuffed with locally made furniture and bold artworks. Made INN Vermont describes itself as a 'living museum', though the emphasis is very much on the living. The inn was built in 1881 and has been funked-up without losing period details. Stays include cooked-to-order breakfasts and complimentary locally made snacks in the room.
Virginia: Rose River Farm, Syria
There are just three, perfectly positioned cabins on the gorgeous grounds of Rose River Farm. The cabins are designed in the style of Mongolian yurts but constructed with cedar, glass and steel for a more modern feel. They're huge inside – more like large apartments – with two bedrooms and two bathrooms. But really you'll want to spend most of your time outdoors. This is a popular fishing spot, with a pond stocked with bass and trout, while the cabins open up to views of Old Rag Mountain and the Rose River Valley. Guests are asked to bring their own blankets and bedspreads due to COVID-19, though sheets and towels will be provided.
Washington: TreeHouse Point, Fall City
The six cozy treehouses at this serene retreat, just half an hour from Seattle, are tucked amid cedar and towering Douglas fir trees, with birdsong and the Raging River below providing a soothing soundtrack. Breakfast is provided and there are several restaurants within driving distance, though it's recommended that guests pick up some picnic provisions to make the most of their stay. Guests must wear masks in common areas and both stays and tours must be scheduled in advance.
West Virginia: Thorny Mountain Fire Lookout Tower, Seneca State Forest
Thorny Mountain Fire Tower, available for stays between May and October, sits on a high perch gazing across Seneca State Forest and, at night, up to dark skies dense with stars. With no electricity or Wi-Fi, this is about getting back to basics and soaking up the spectacular forest, mountain and valley views. Three flights of stairs lead to the bedroom, while there's an outhouse and fire ring at the base.
Wisconsin: The Glass House, Richland Center
Made with reclaimed glass walls and a recycled tin roof, the Glass House at Candlewood Cabins is a glorious woodland retreat. One of a handful of upscale cabins on the site and available between April and November, the Glass House is tucked among the rolling hills of the Richmond County countryside with fishing, birding and hiking a short distance from the door. The inside is stylishly decorated and wonderfully cozy, with a bath and kitchenette accessed via a footbridge.
Wyoming: Irma Hotel, Cody
This iconic Wild West–style hotel, just outside Yellowstone National Park, was opened by William 'Buffalo Bill' Cody in 1902. The Civil War soldier named the place after his daughter, and guests can stay in his personal suite. The highlight, though, must be the restaurant's beautiful cherrywood bar – a gift from Queen Victoria. Guests can sit here or take a pew on the porch, from which Bill and Irma used to watch the Cody Gunfighters Show. Want more? Read on for rooms with a boo: the most haunted hotel in every state.
Source: Read Full Article