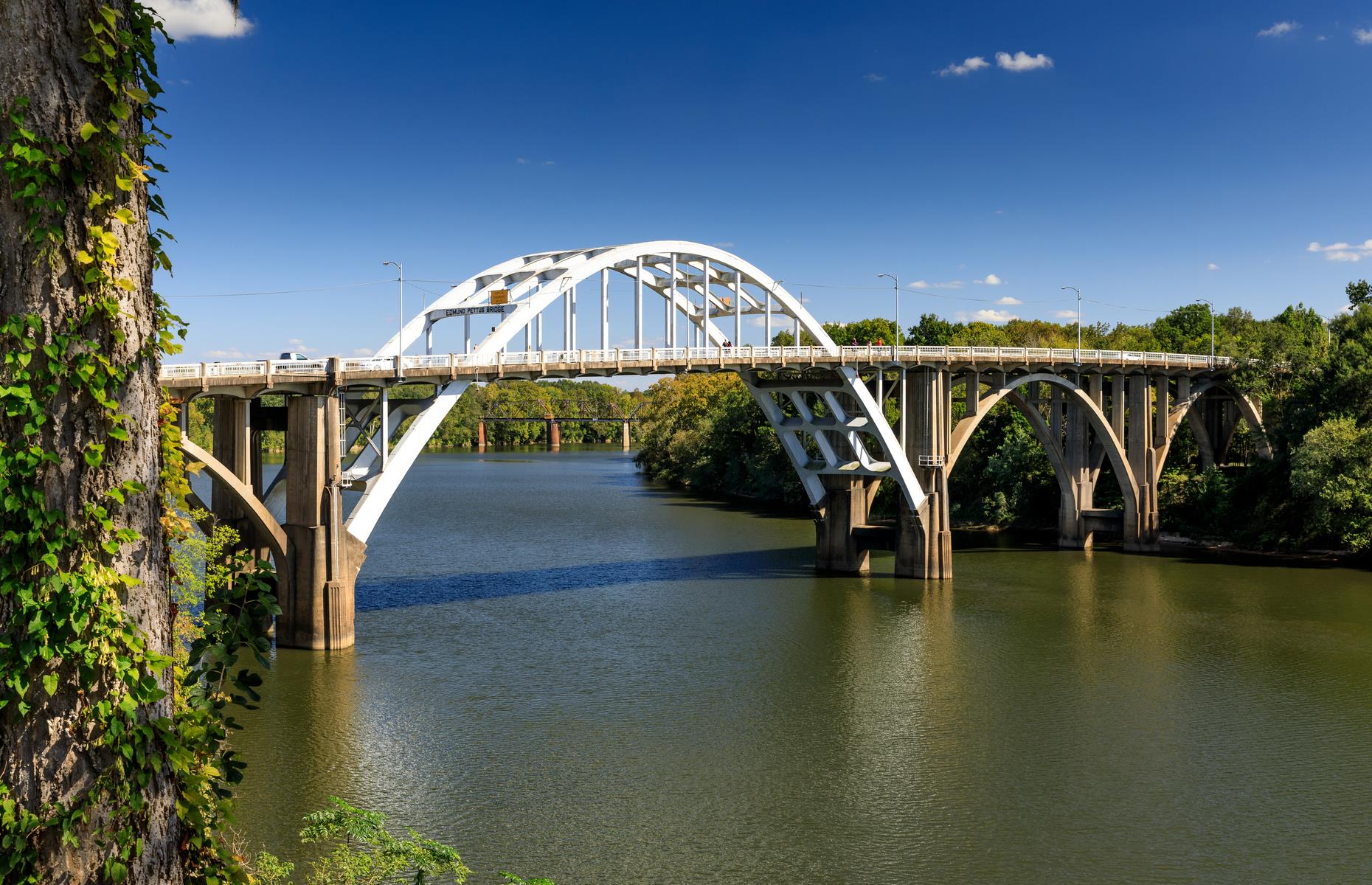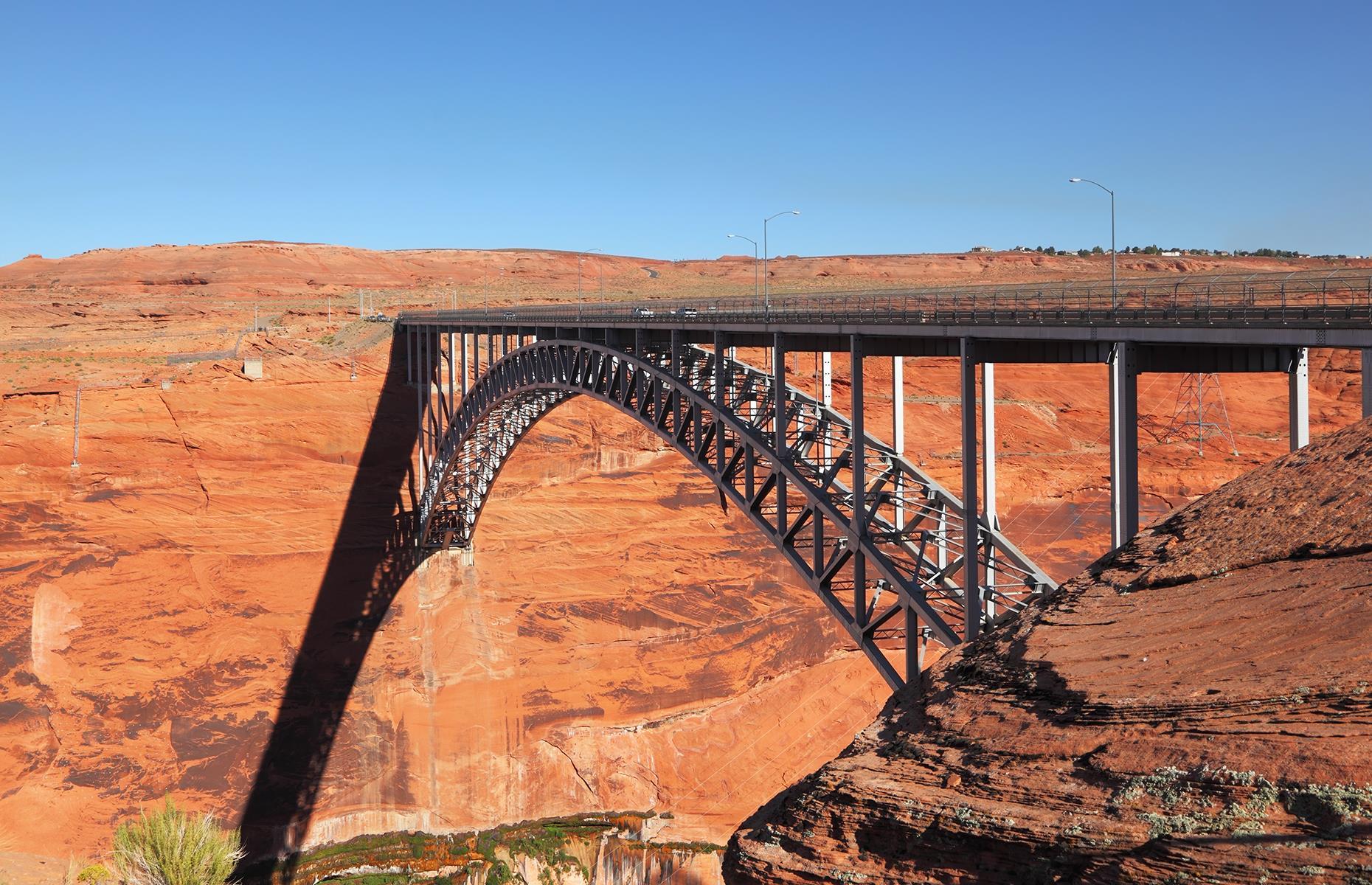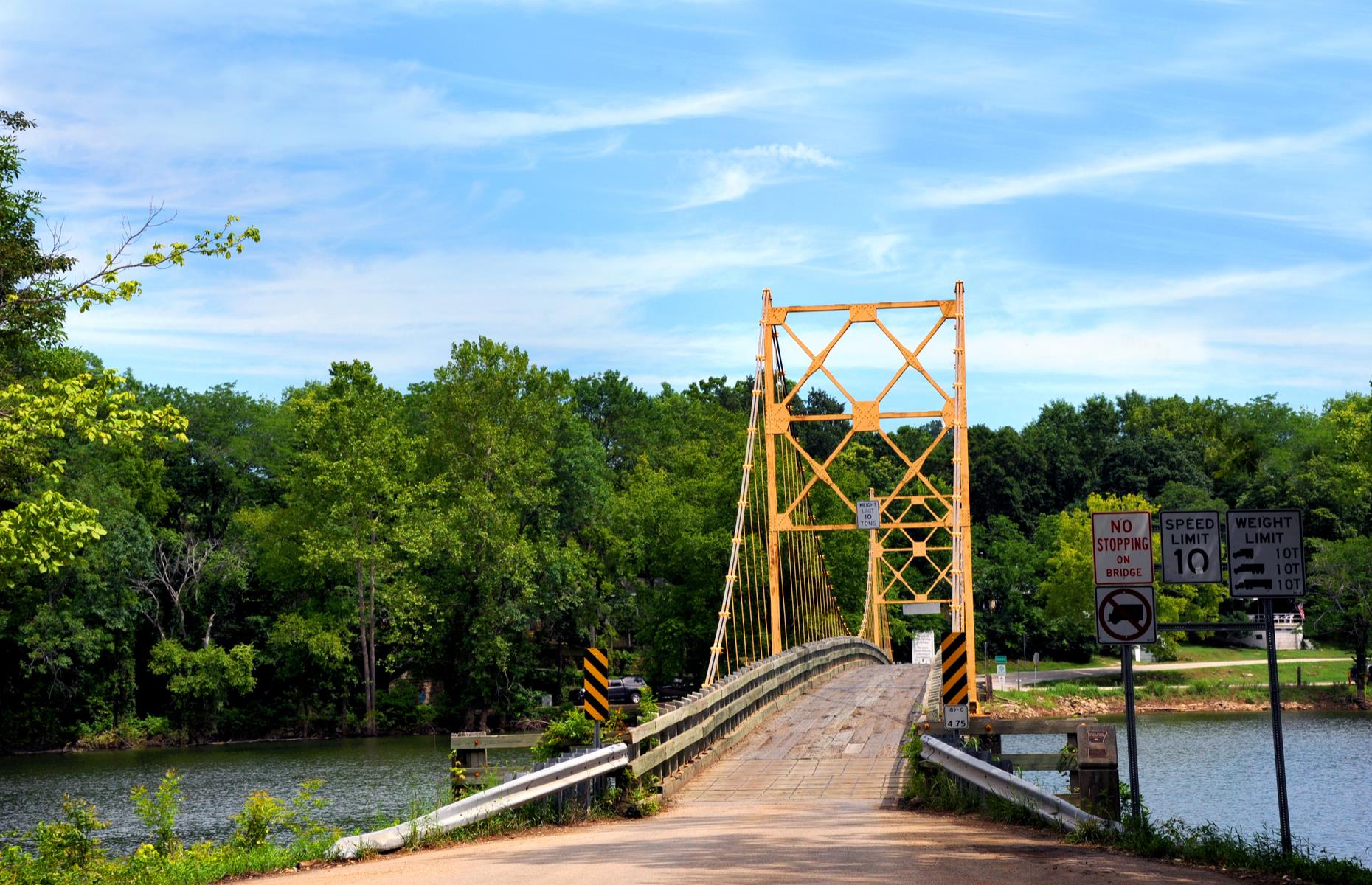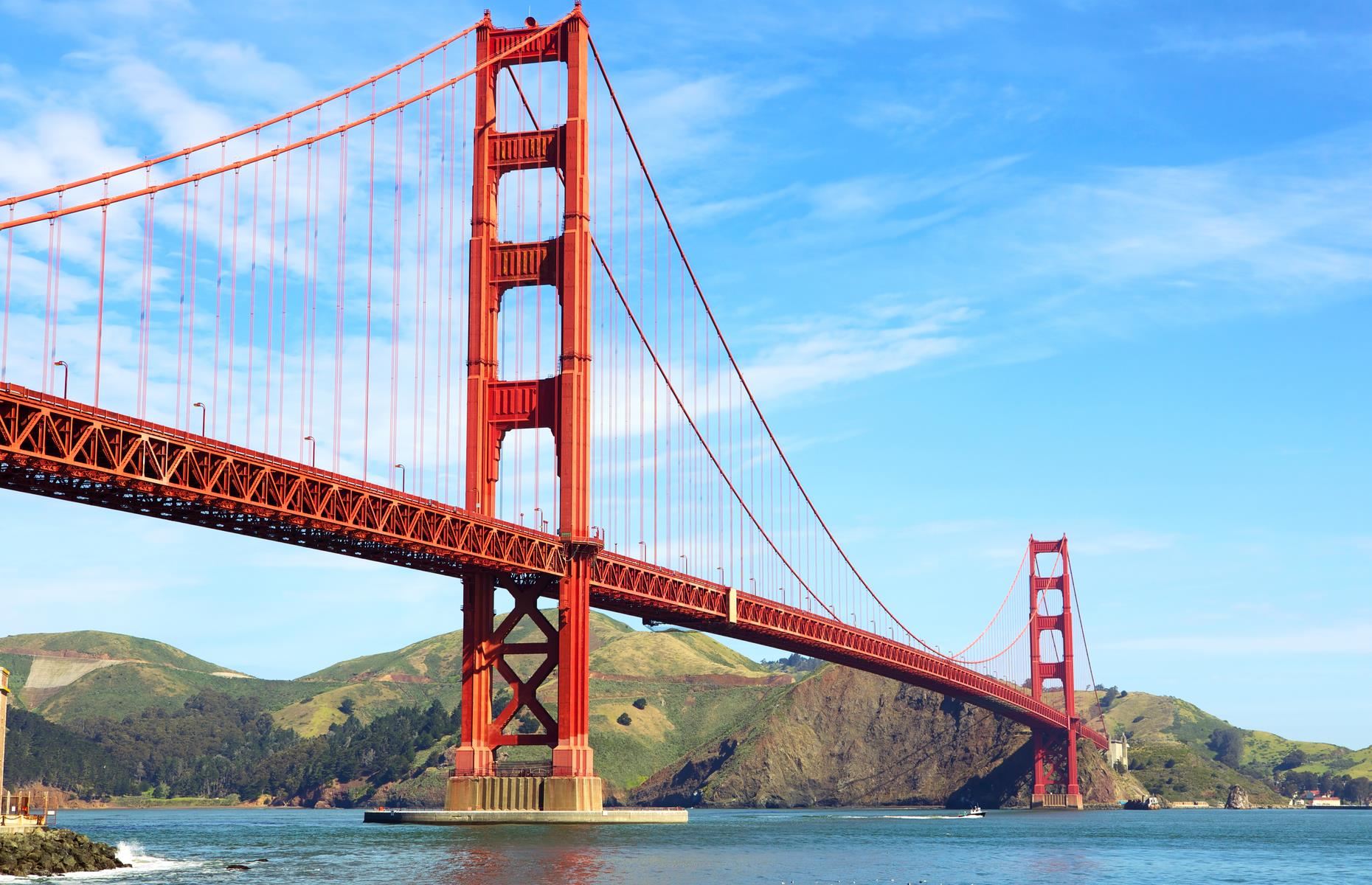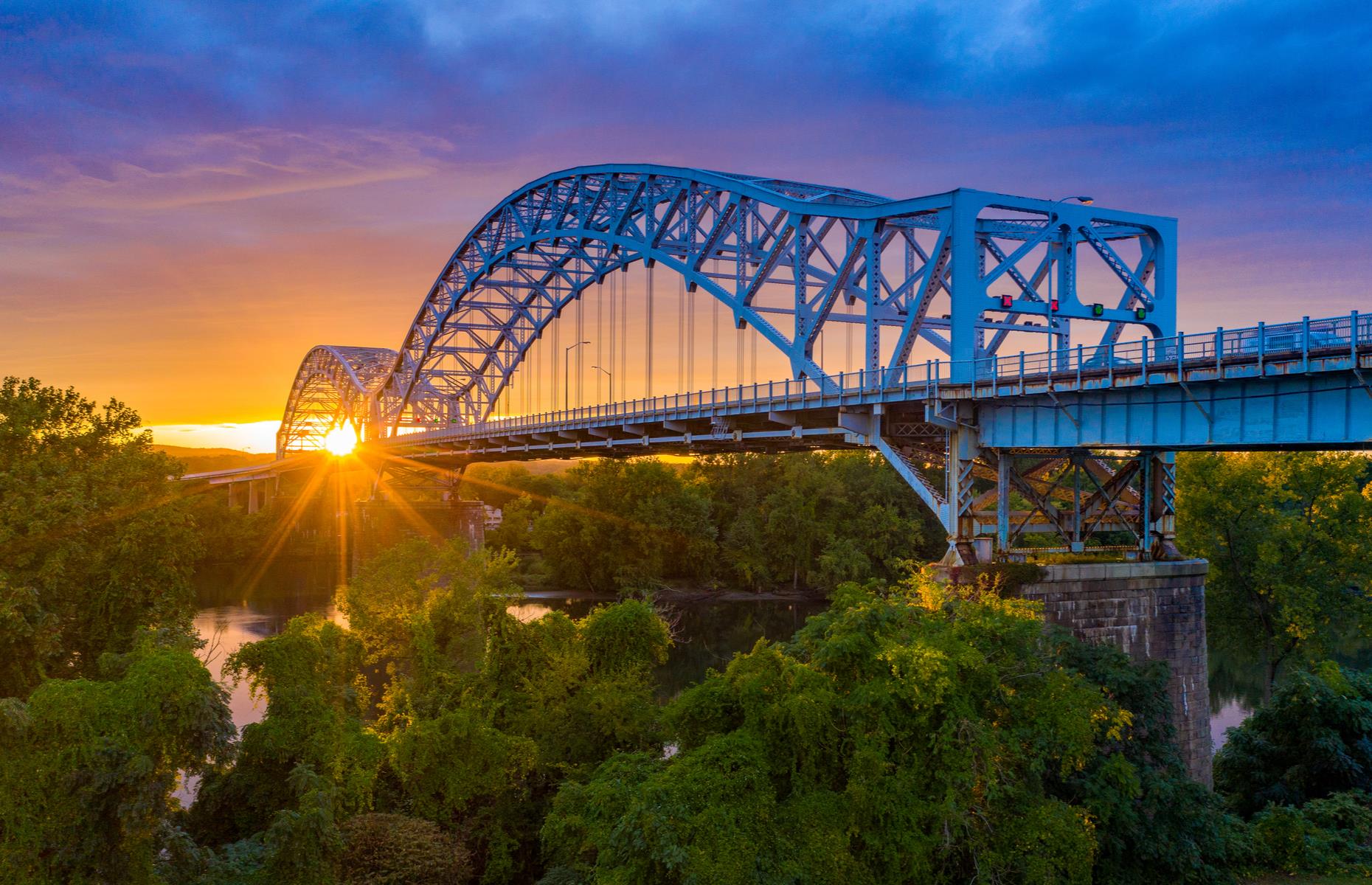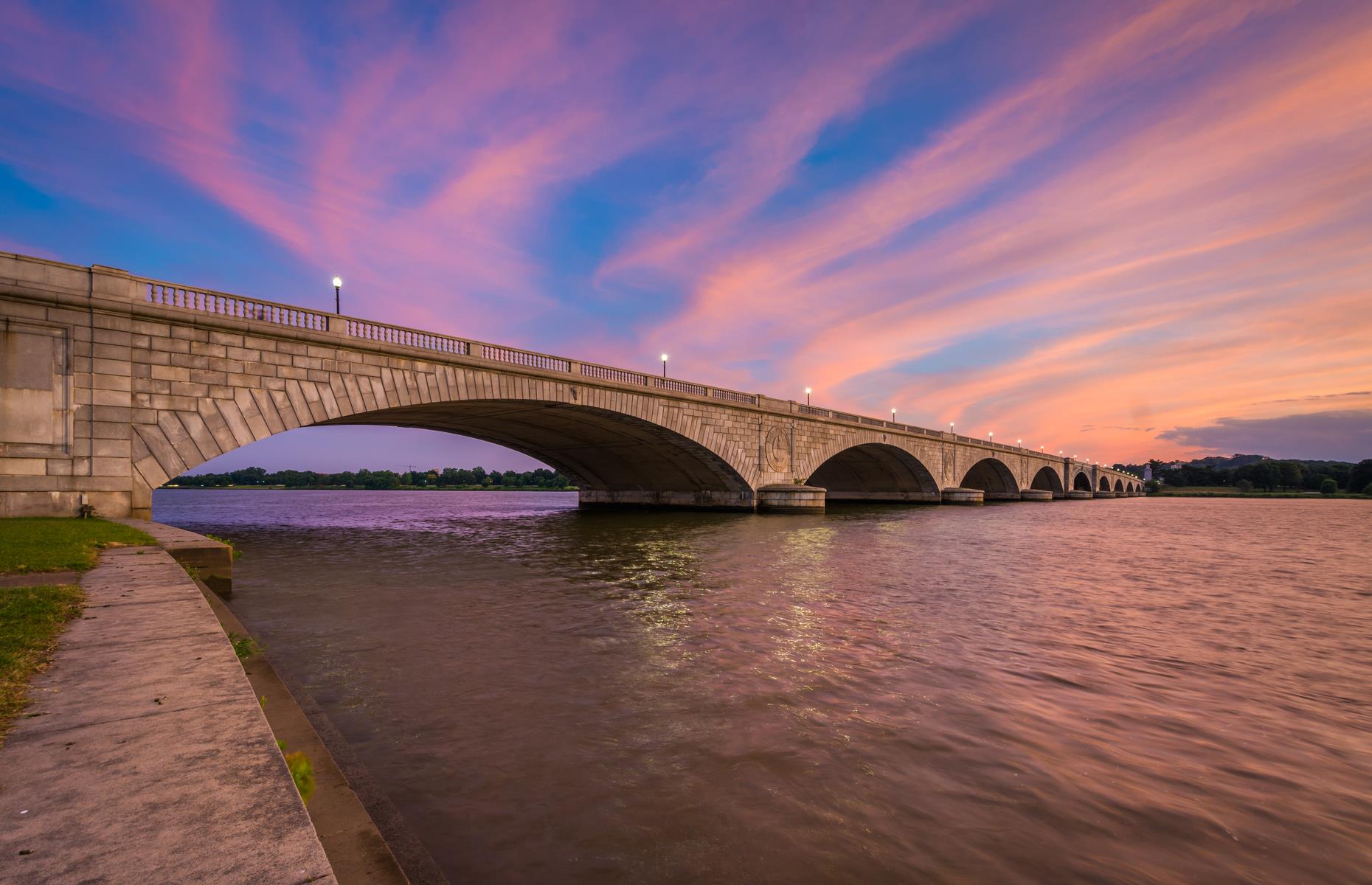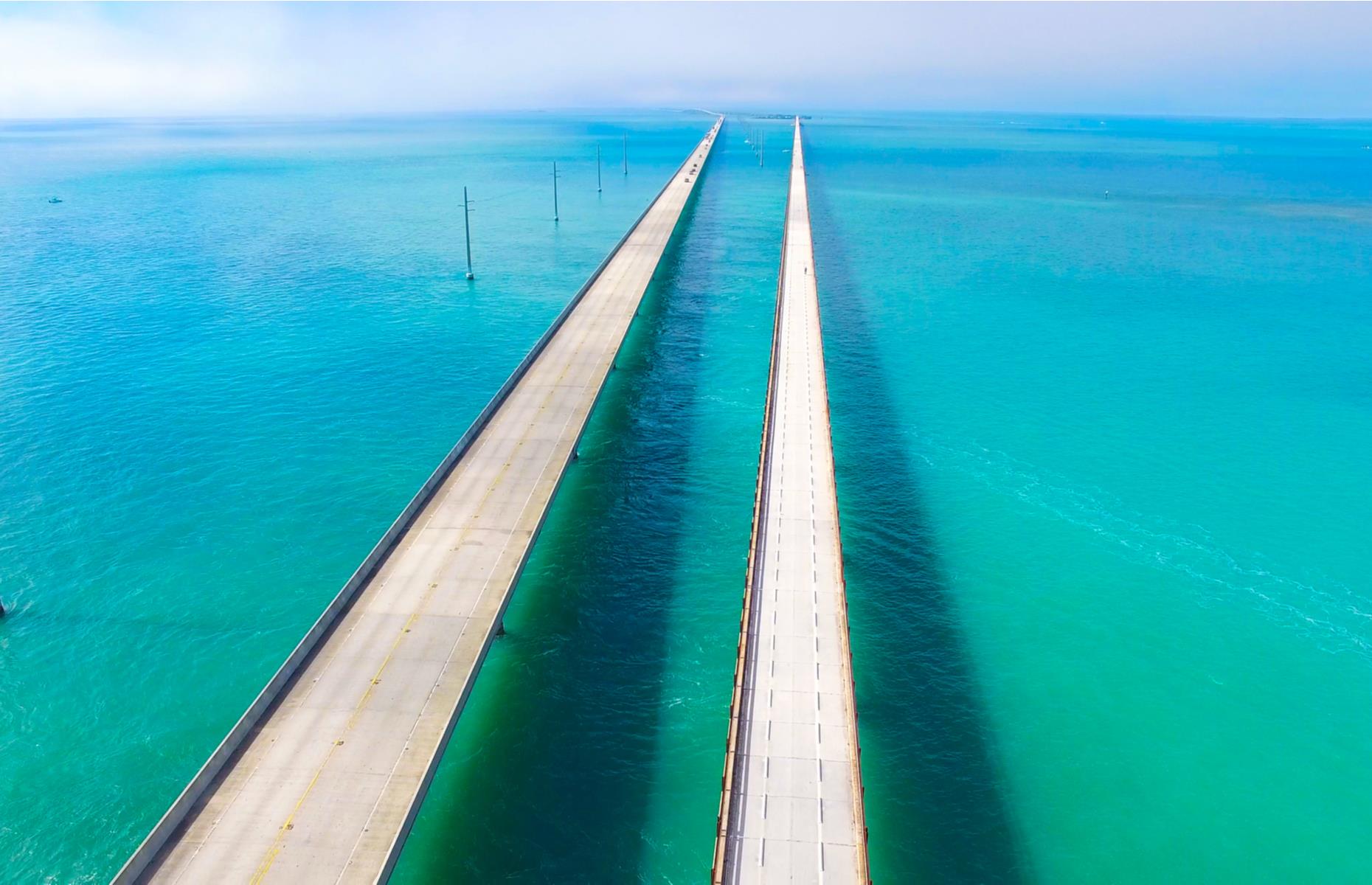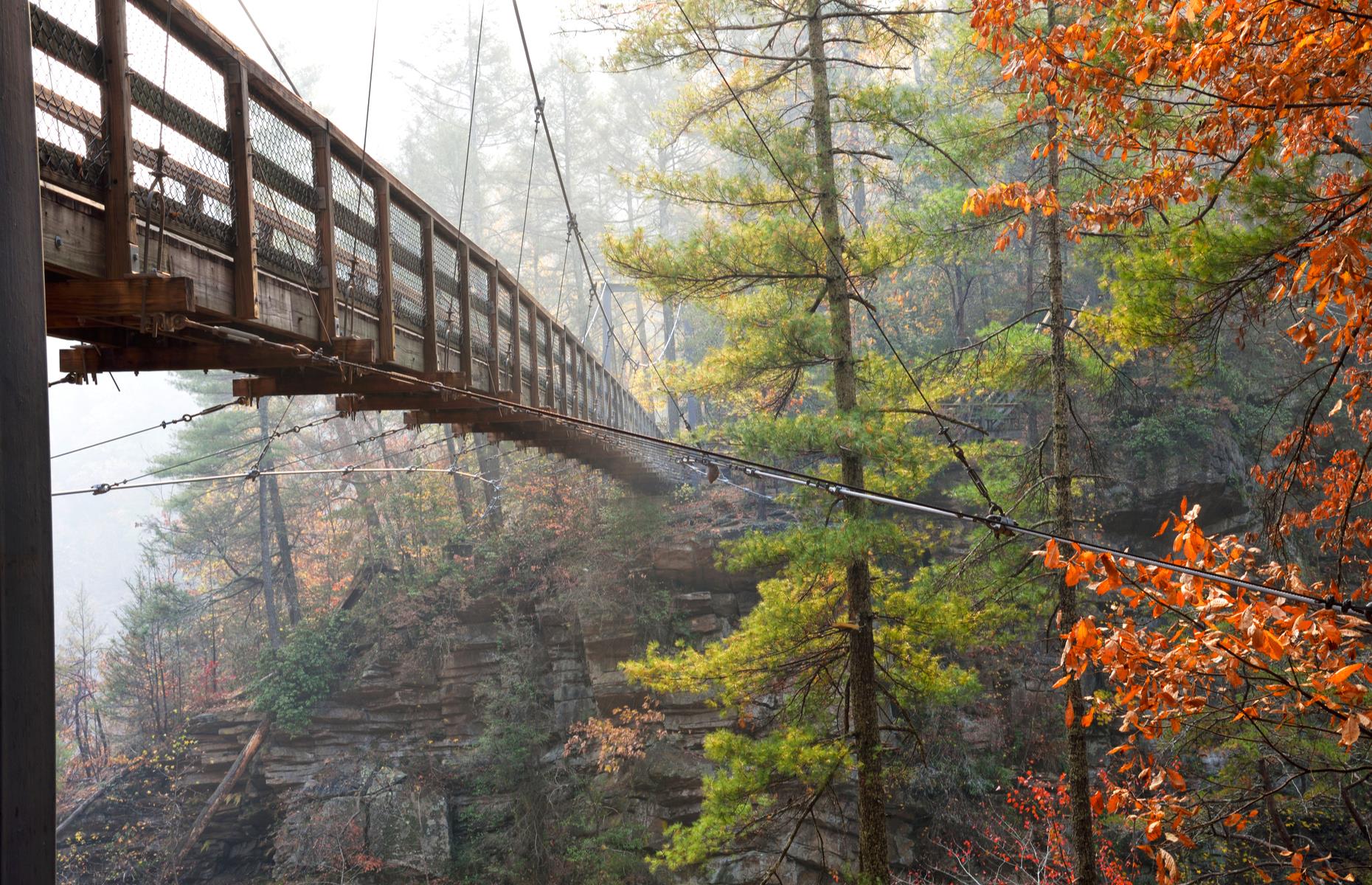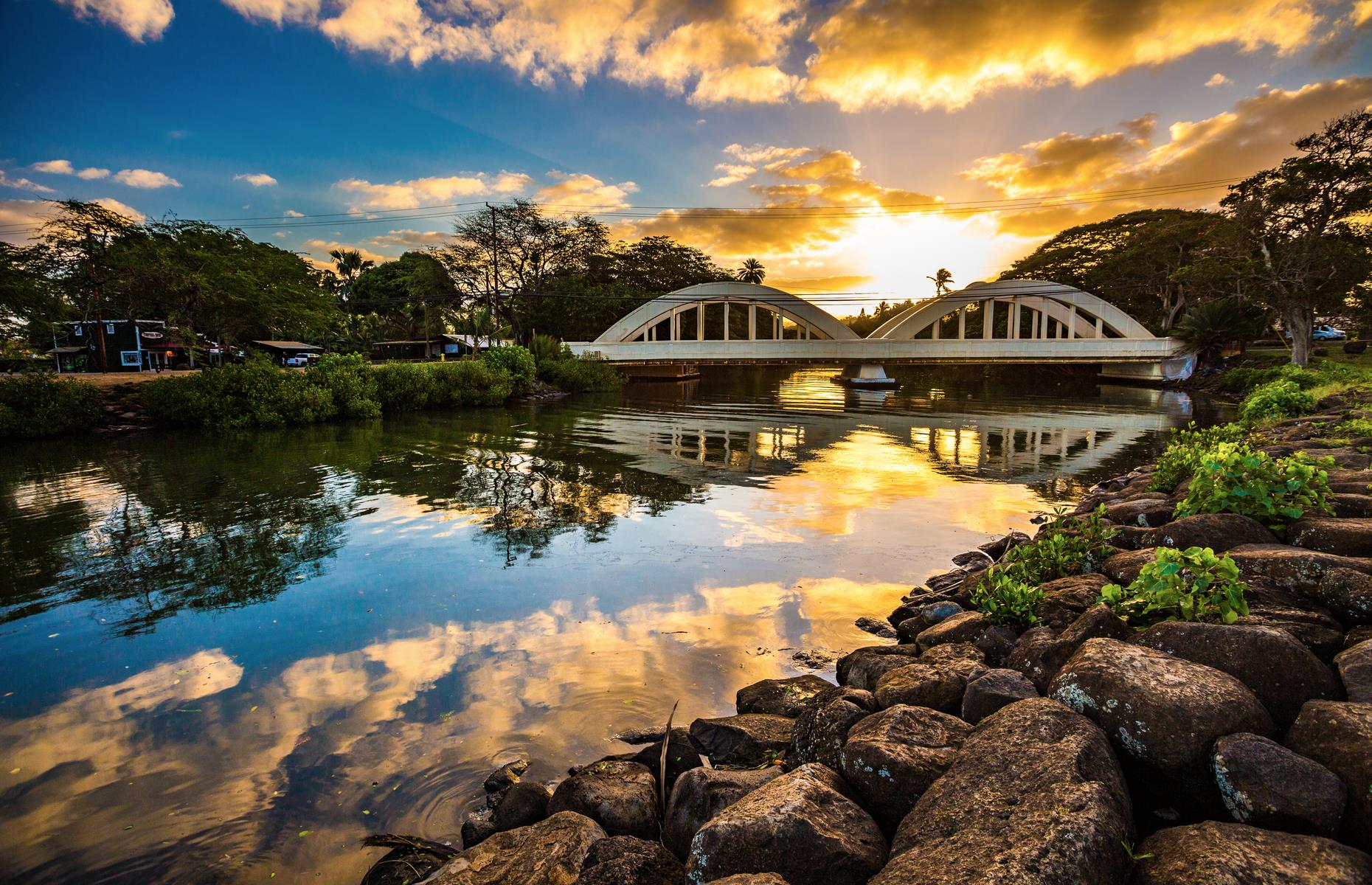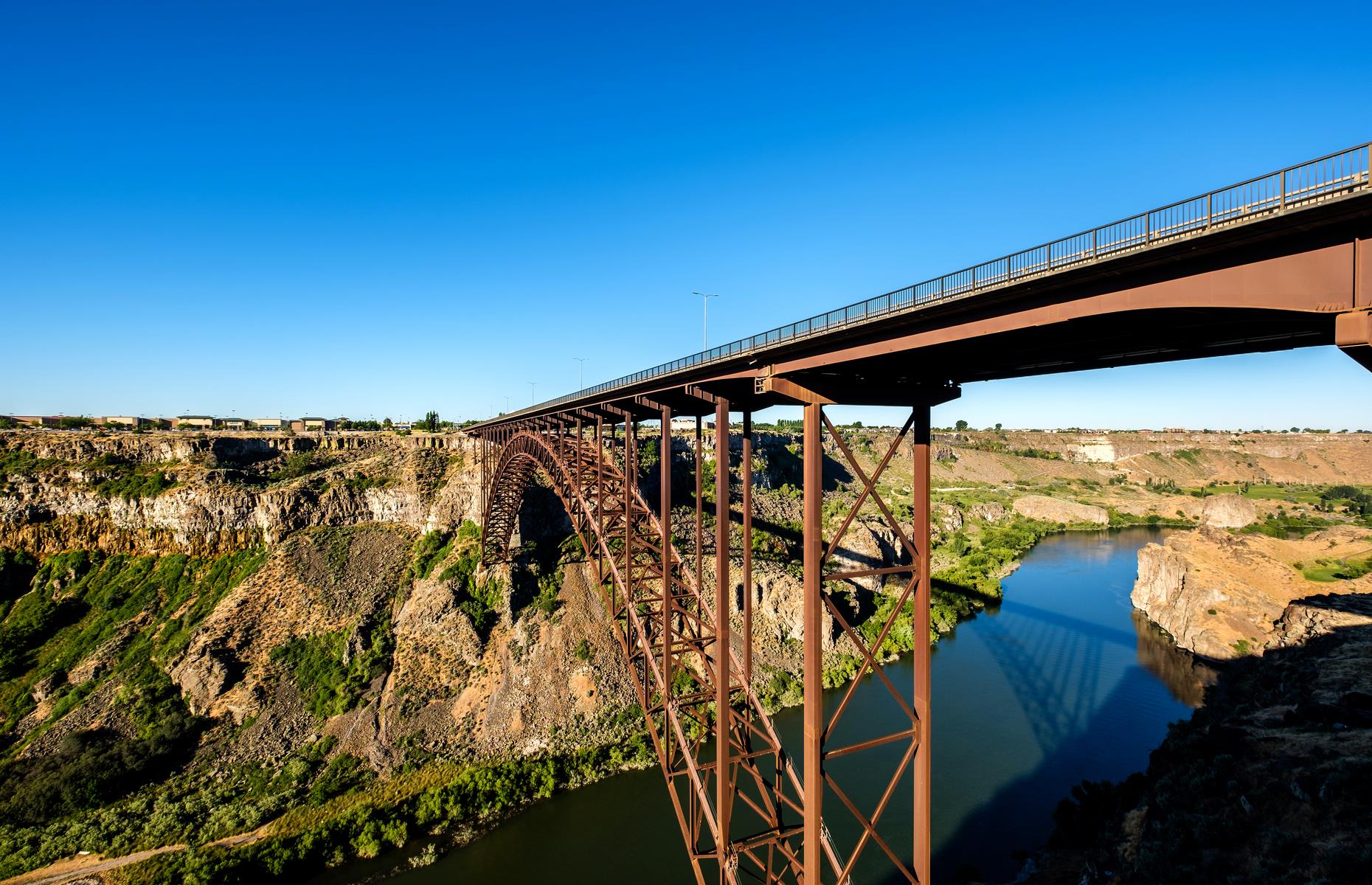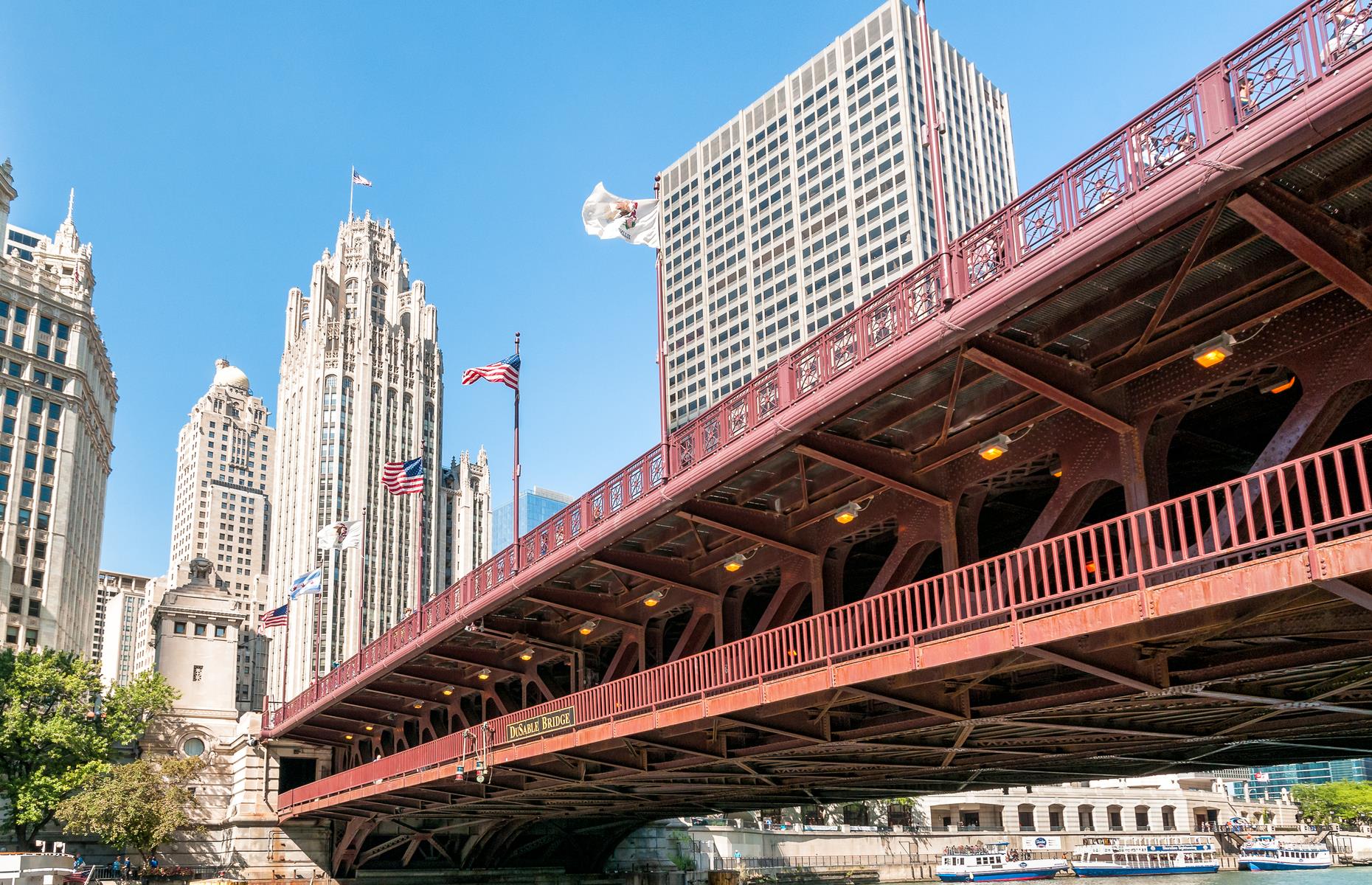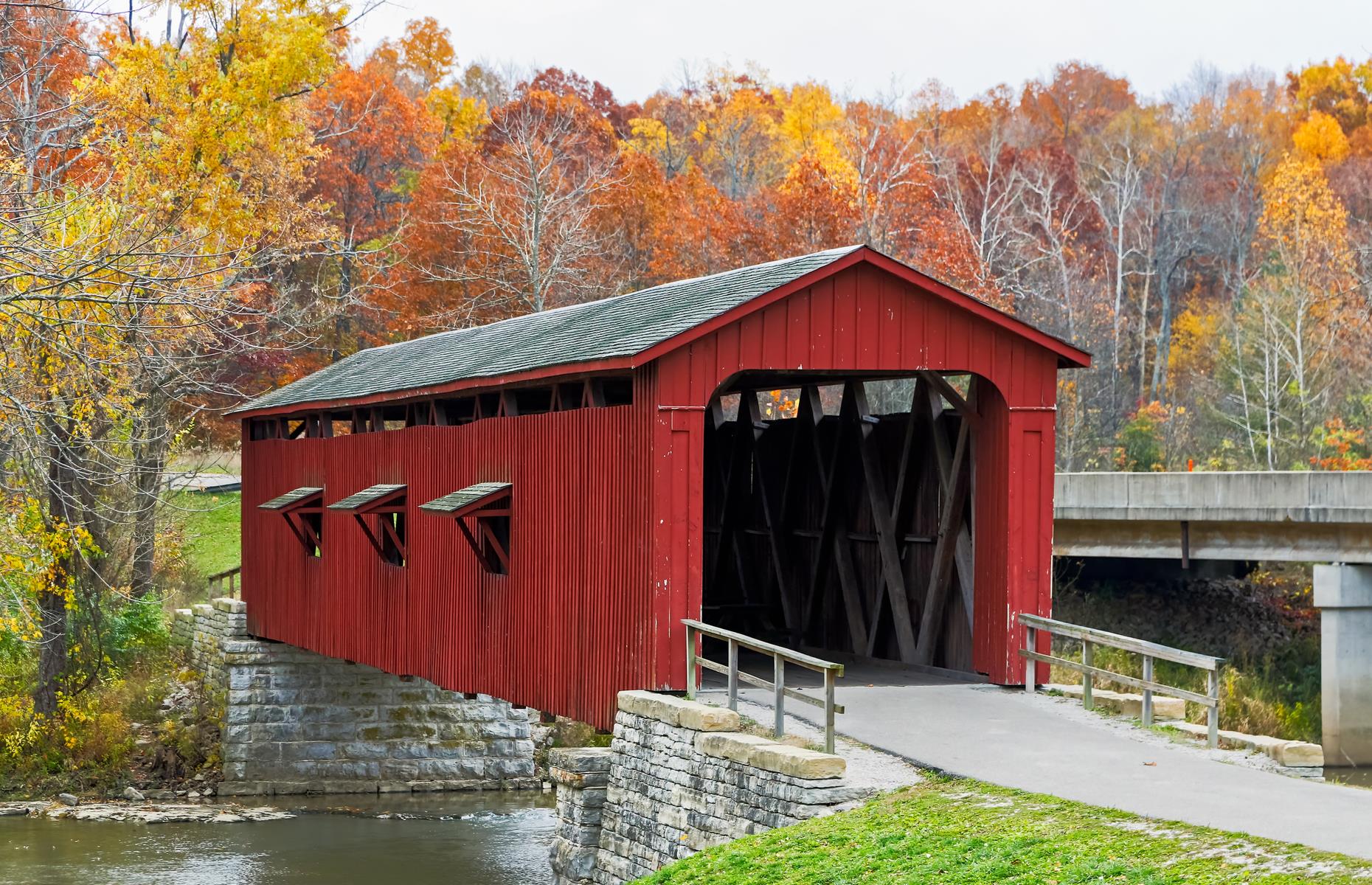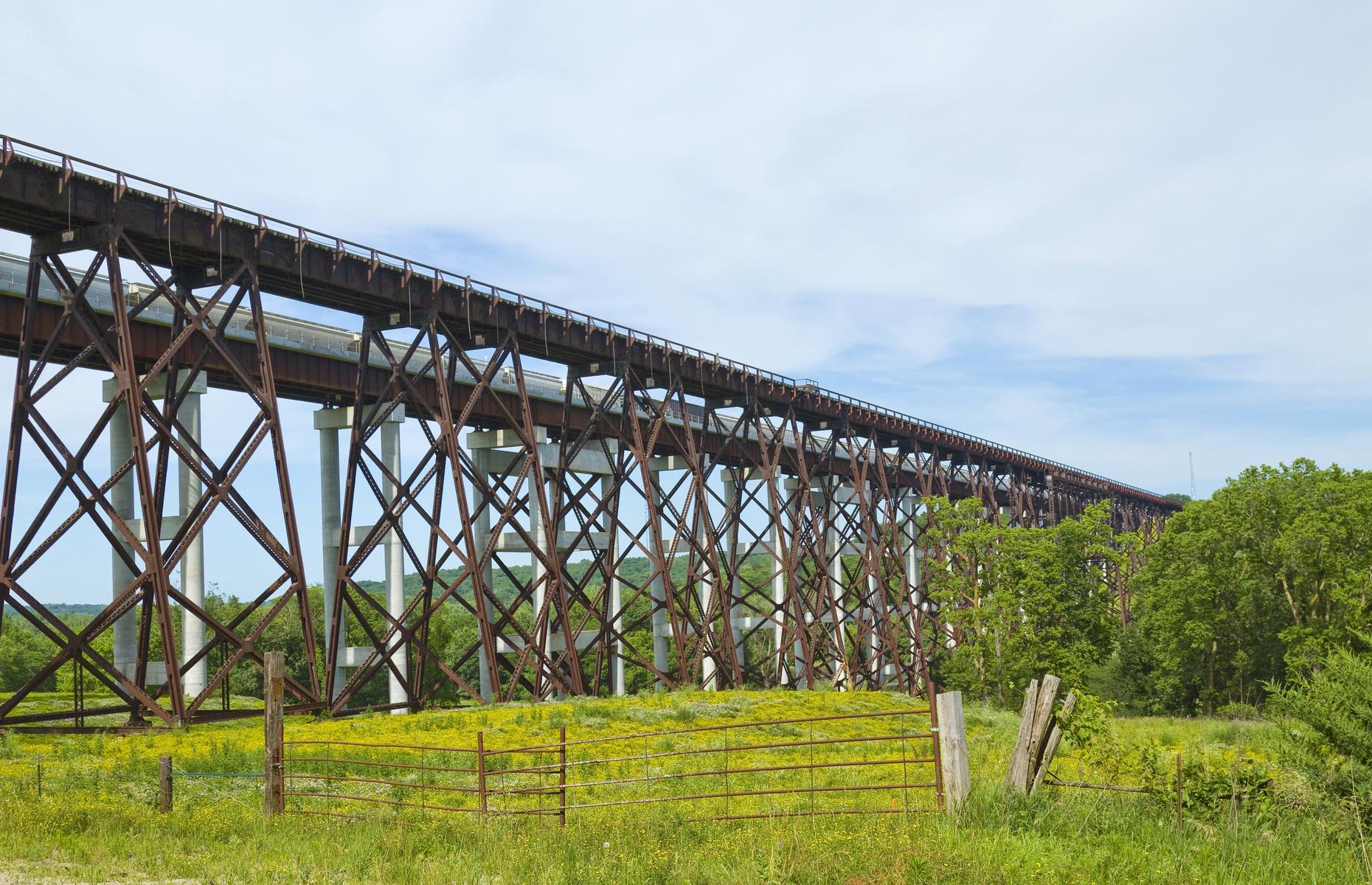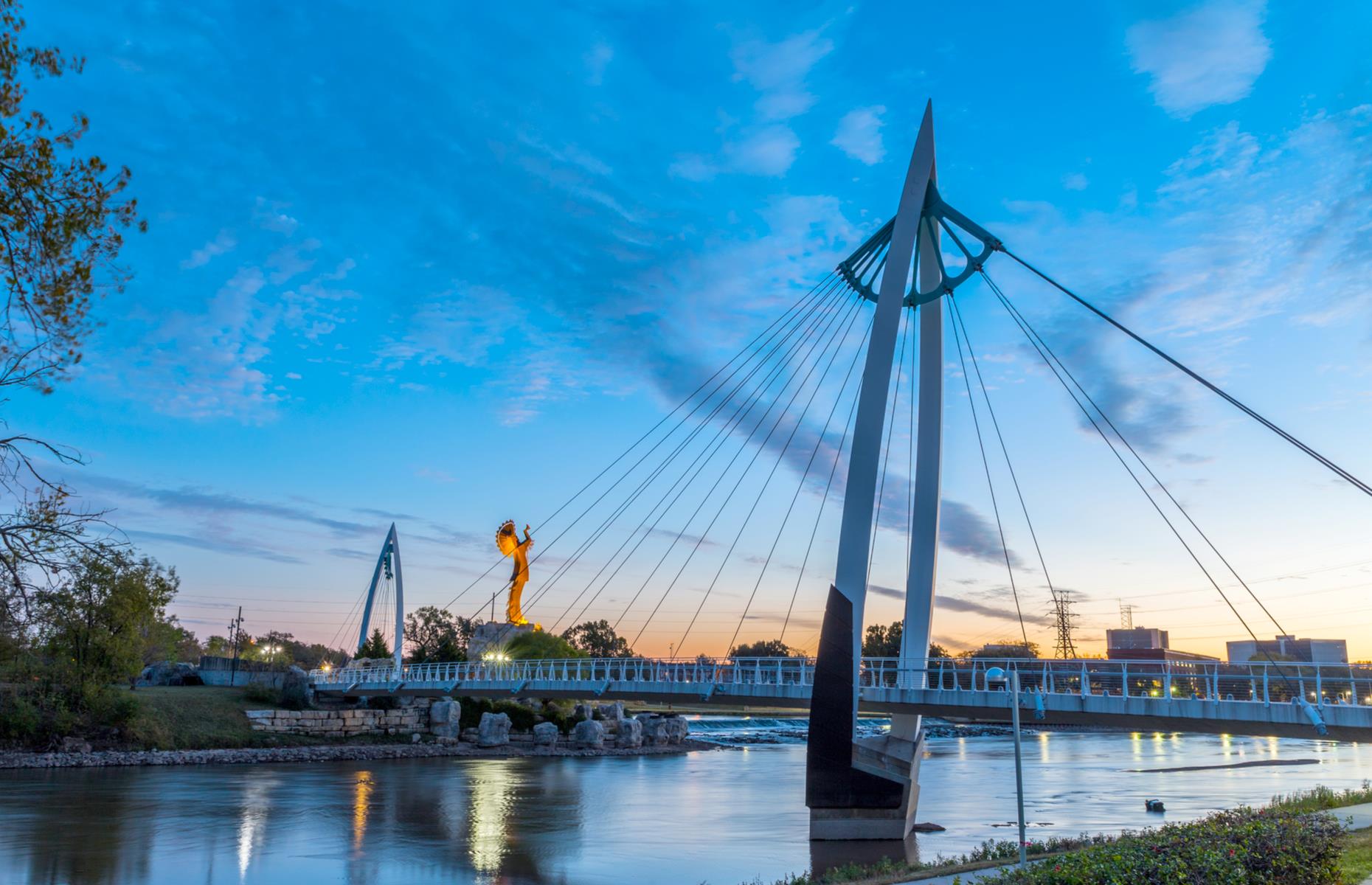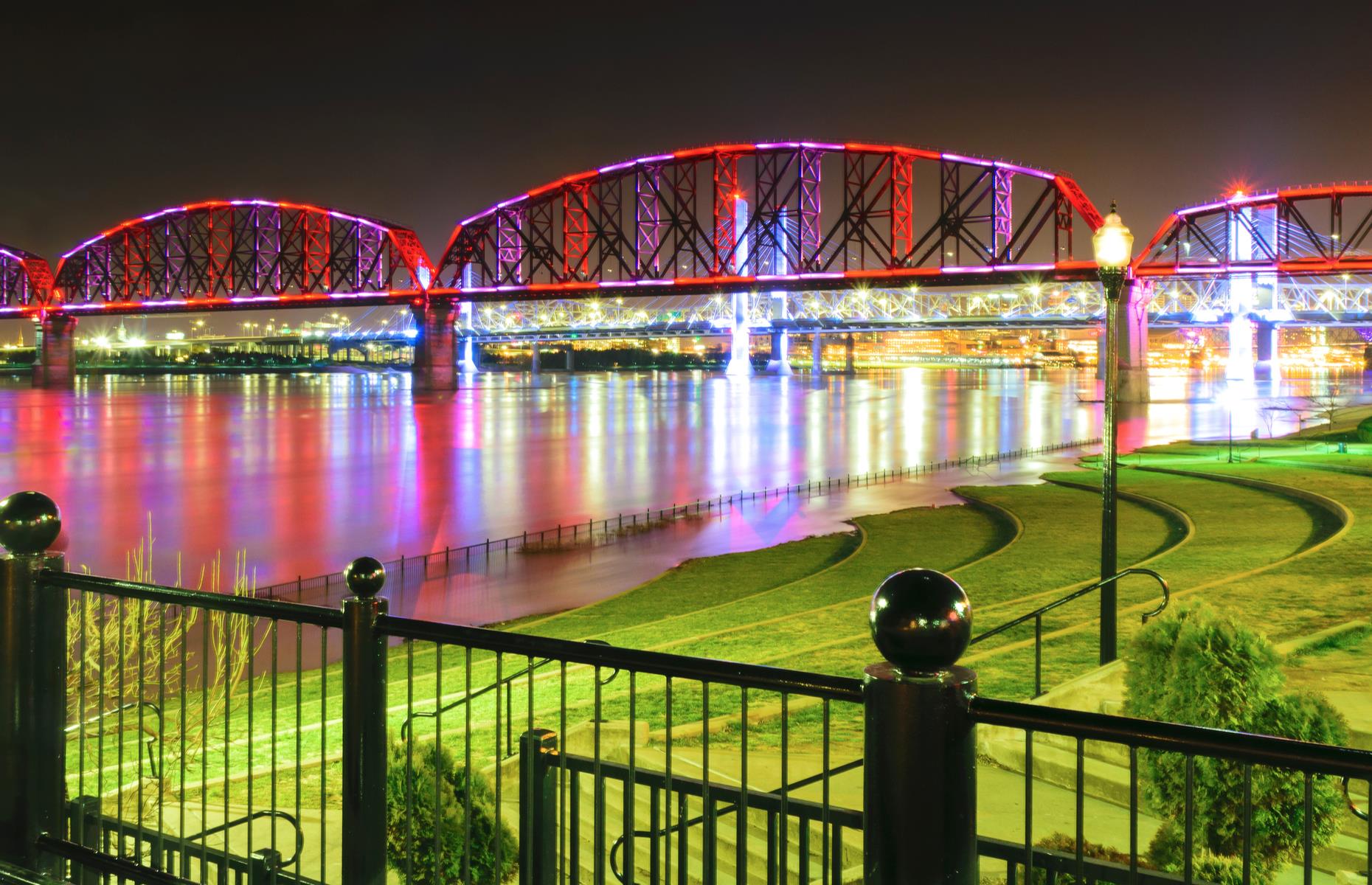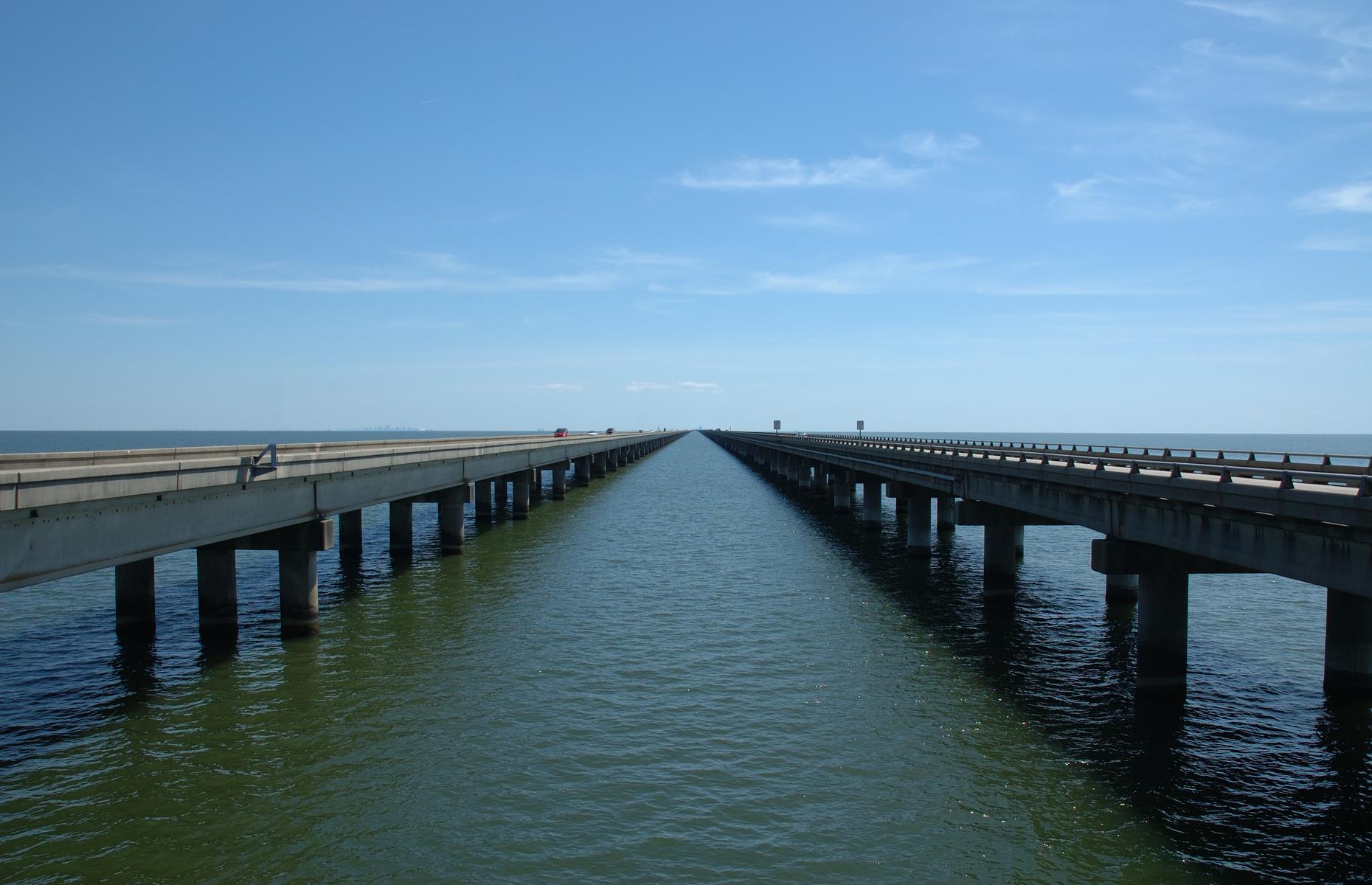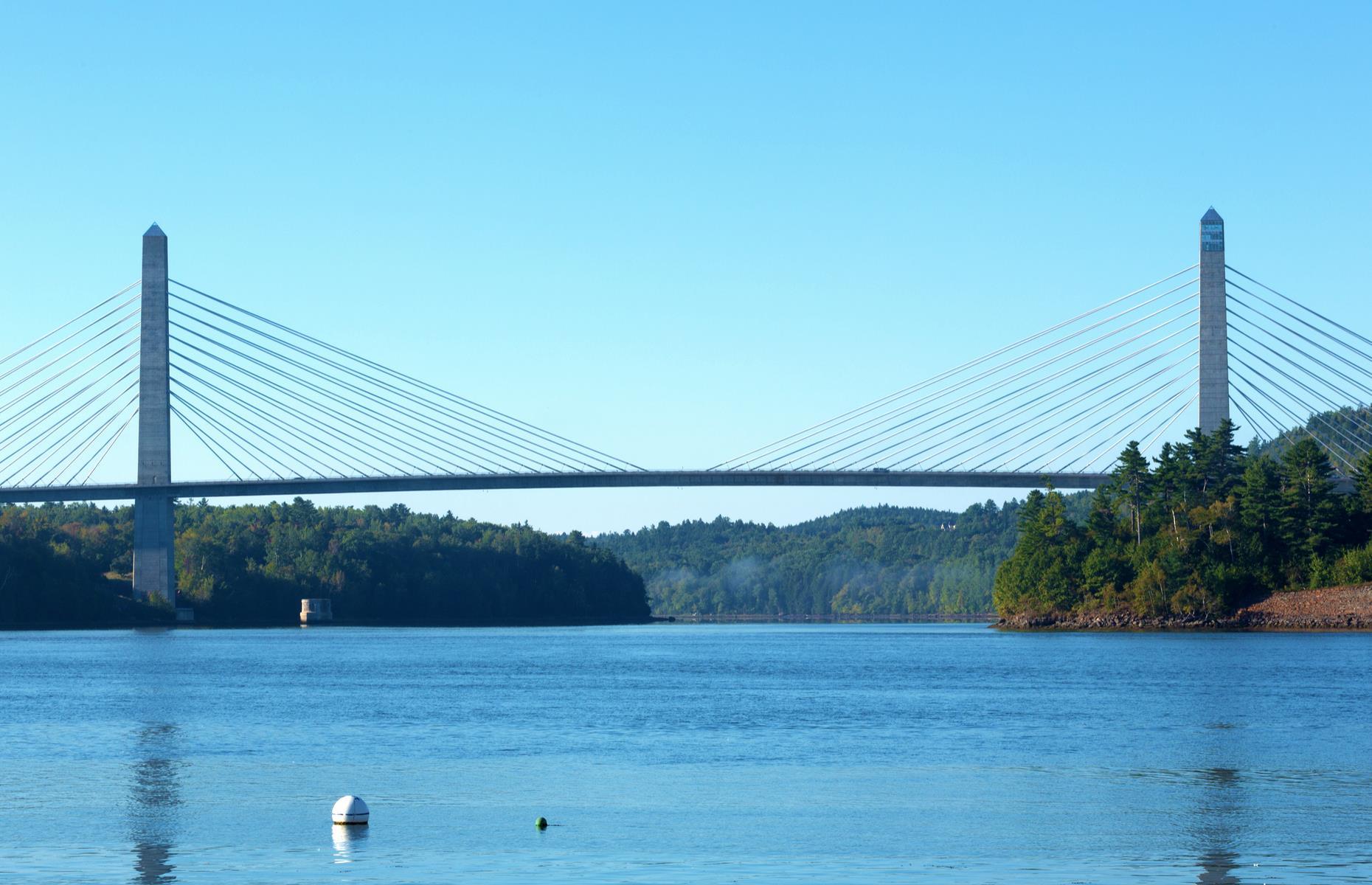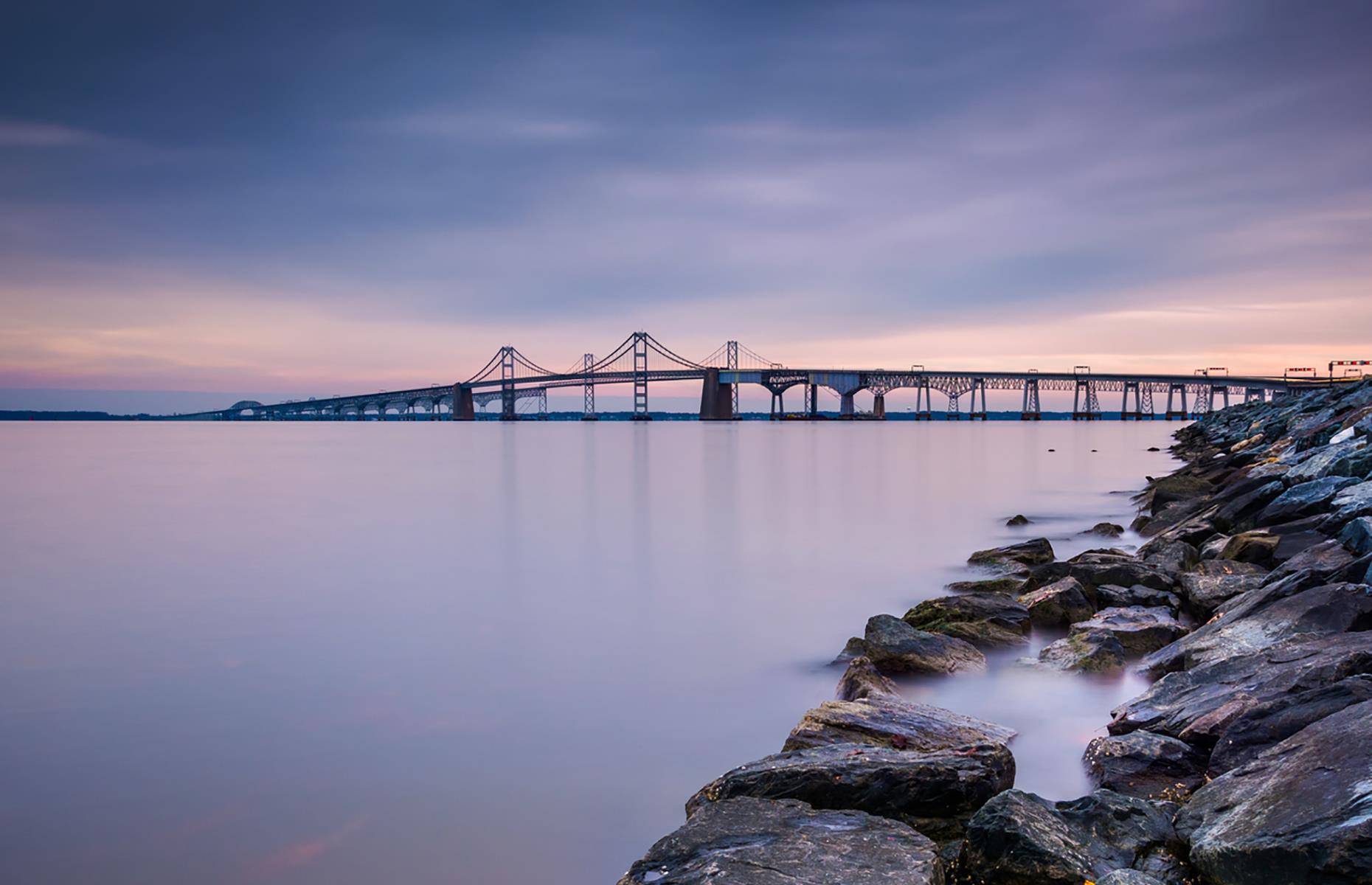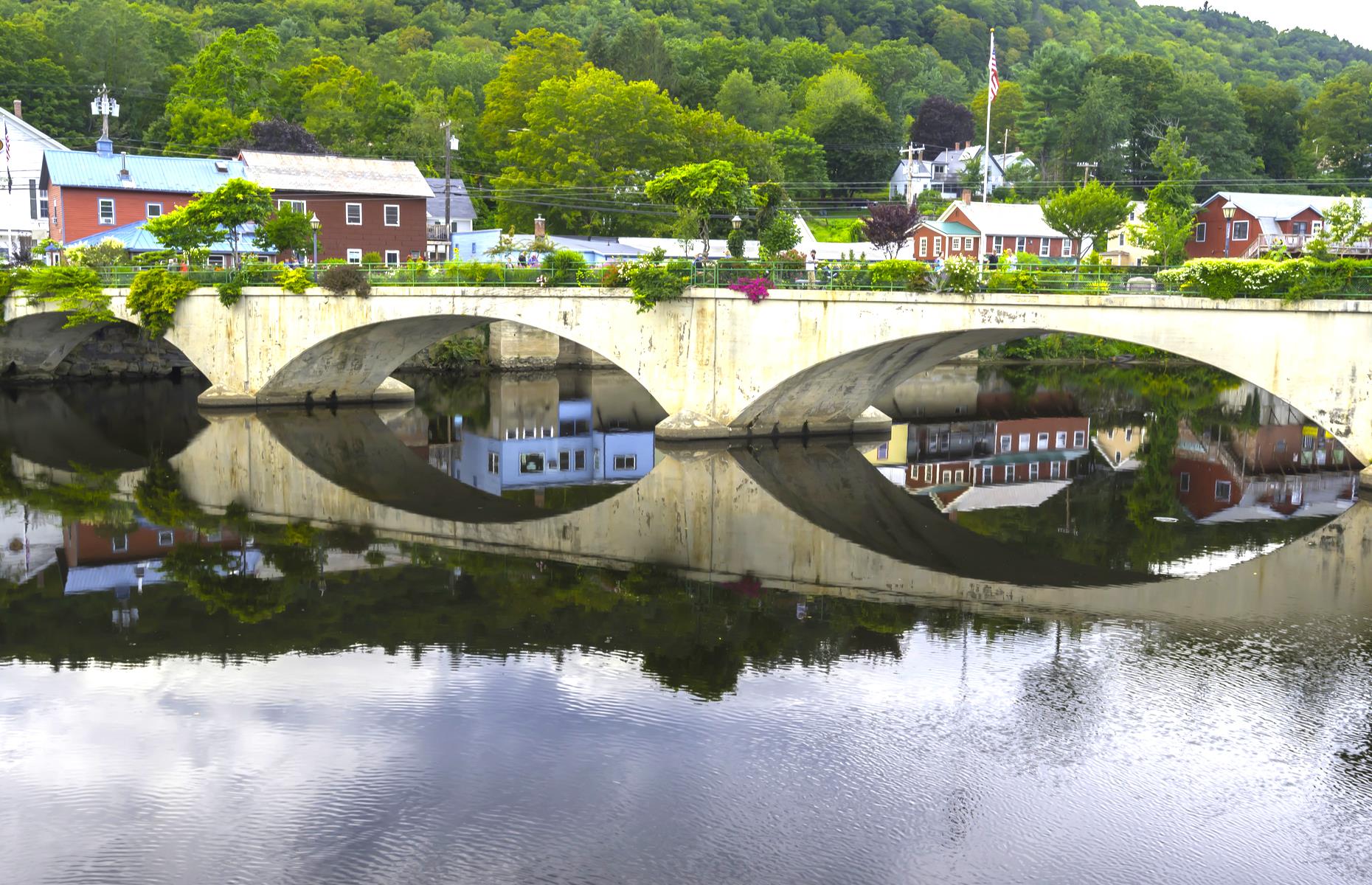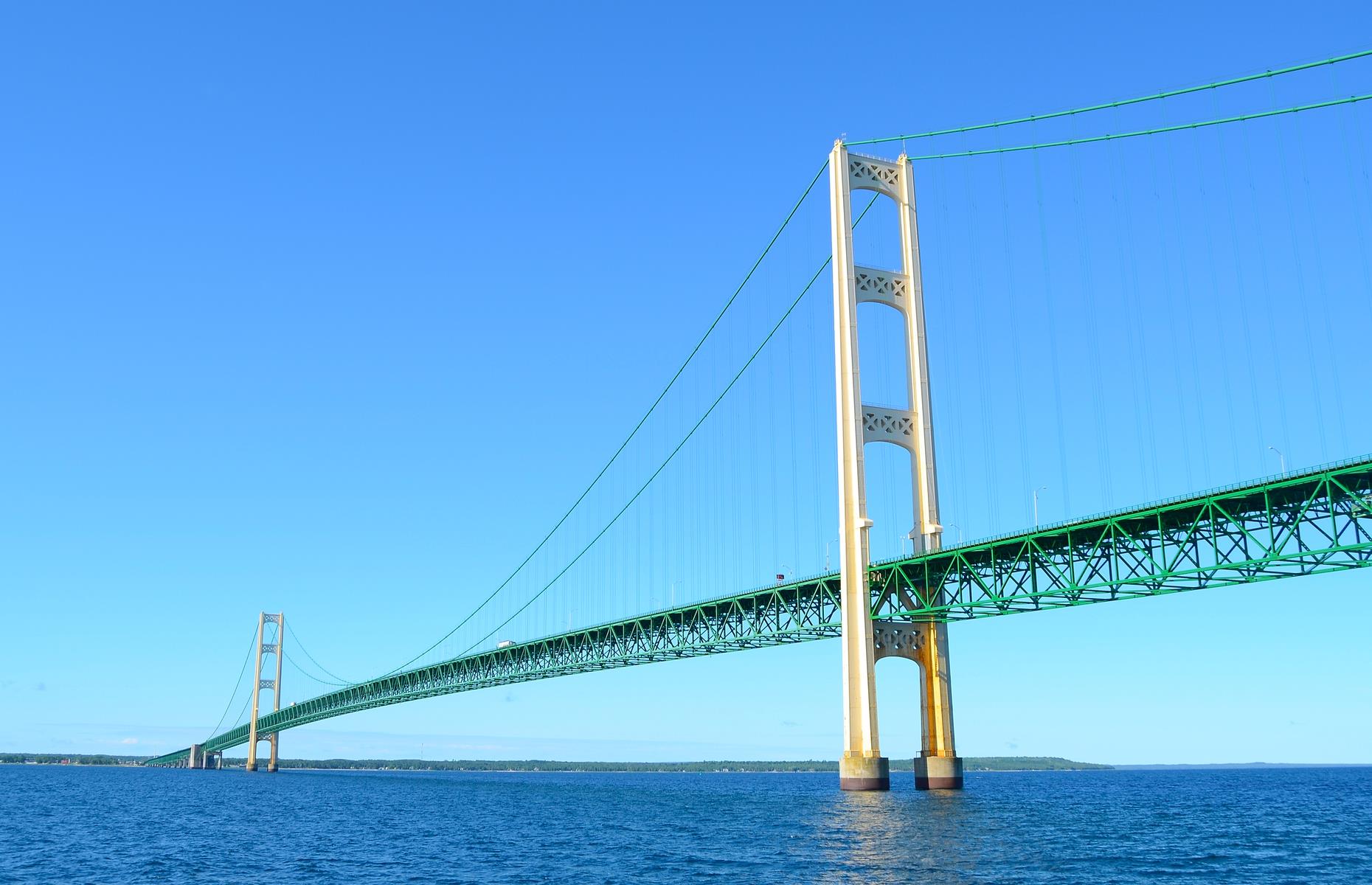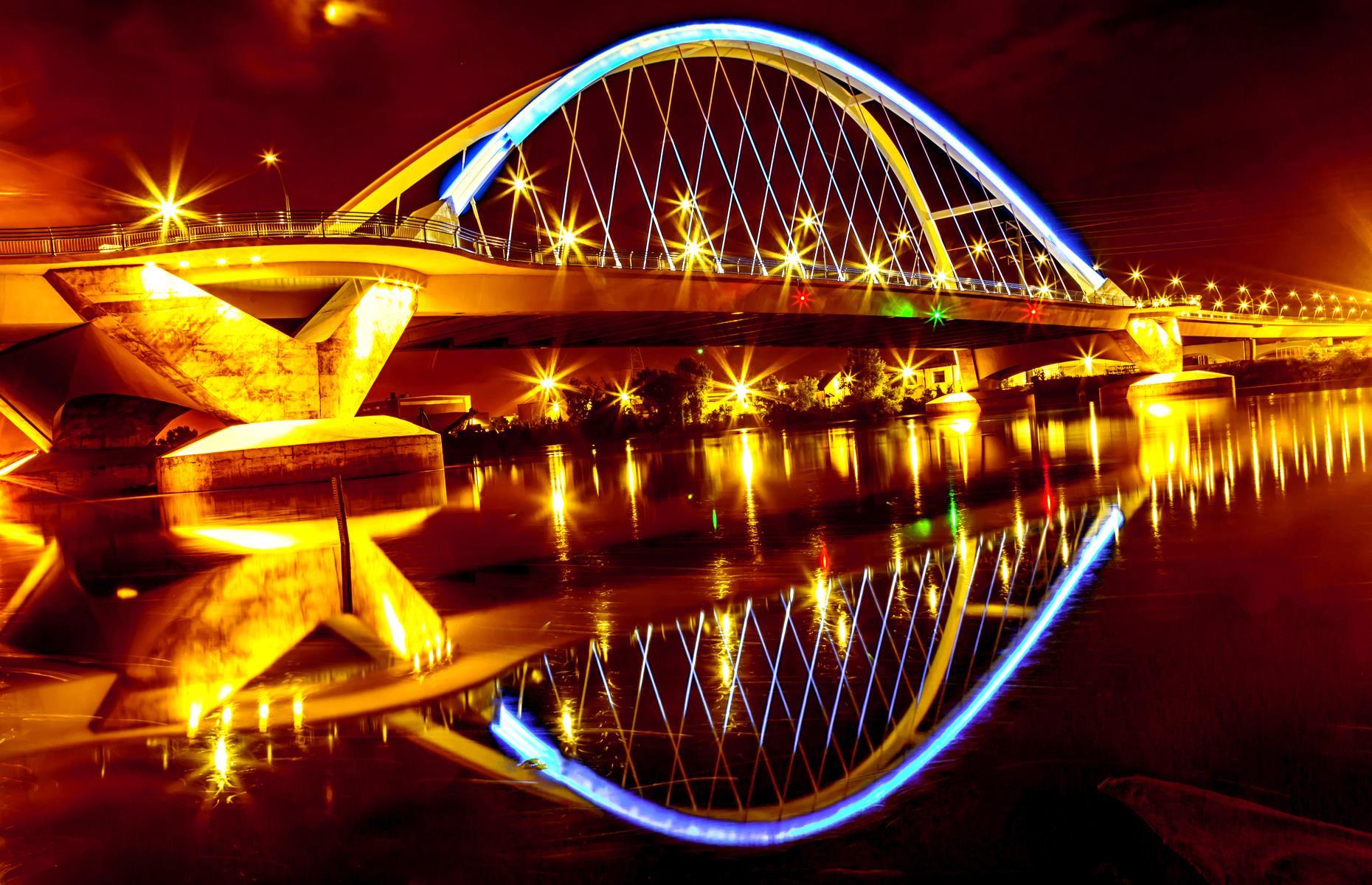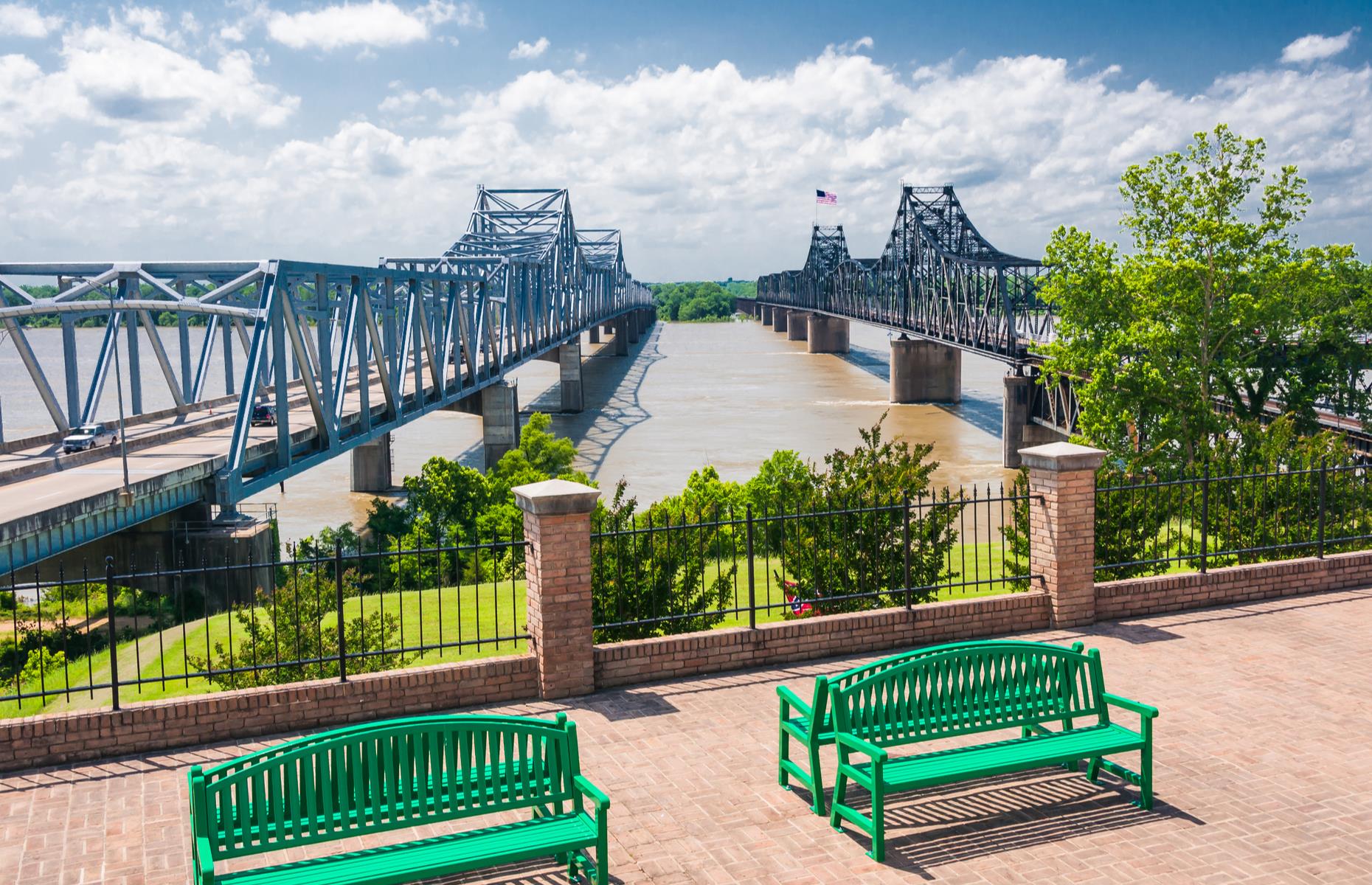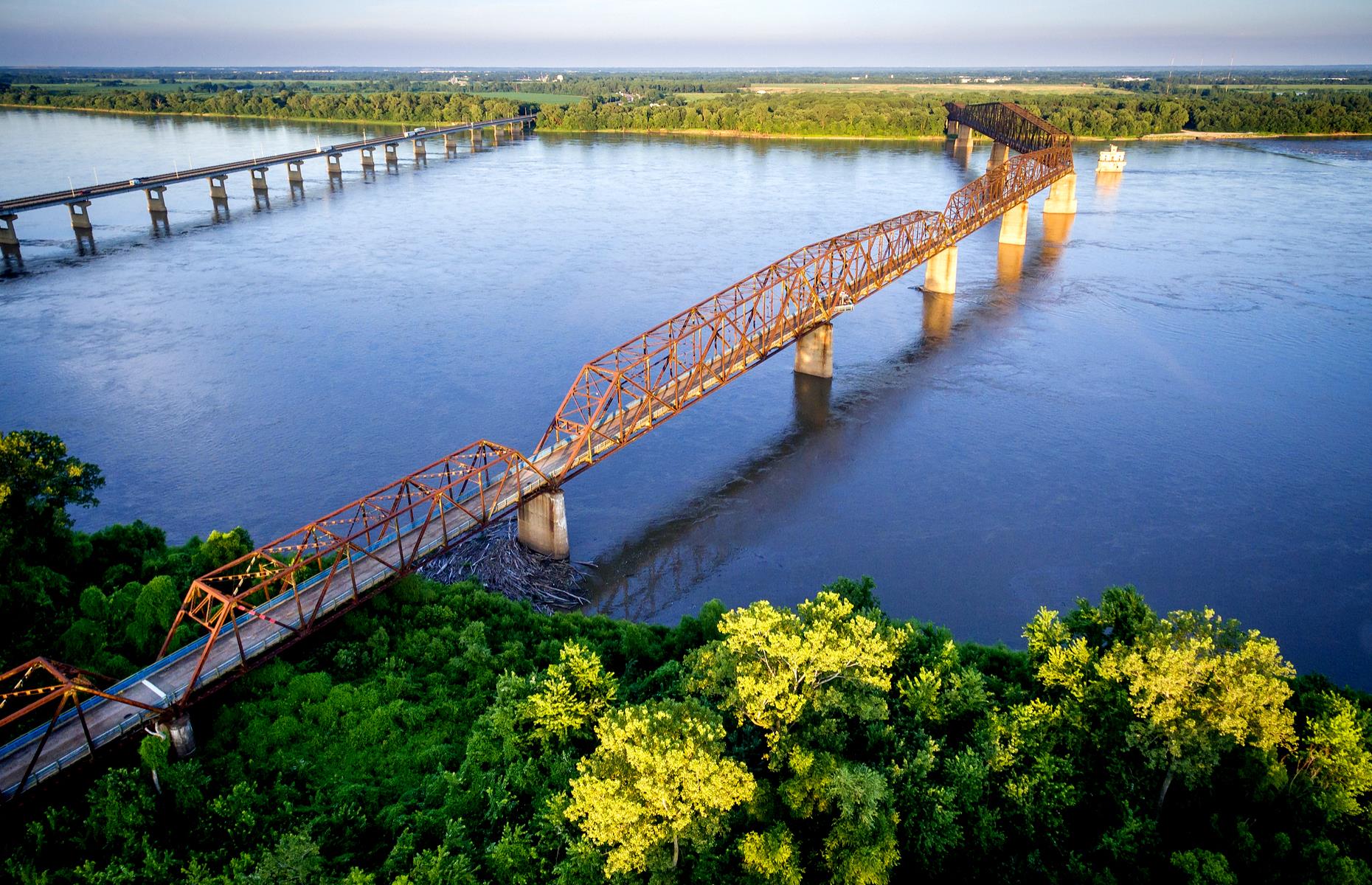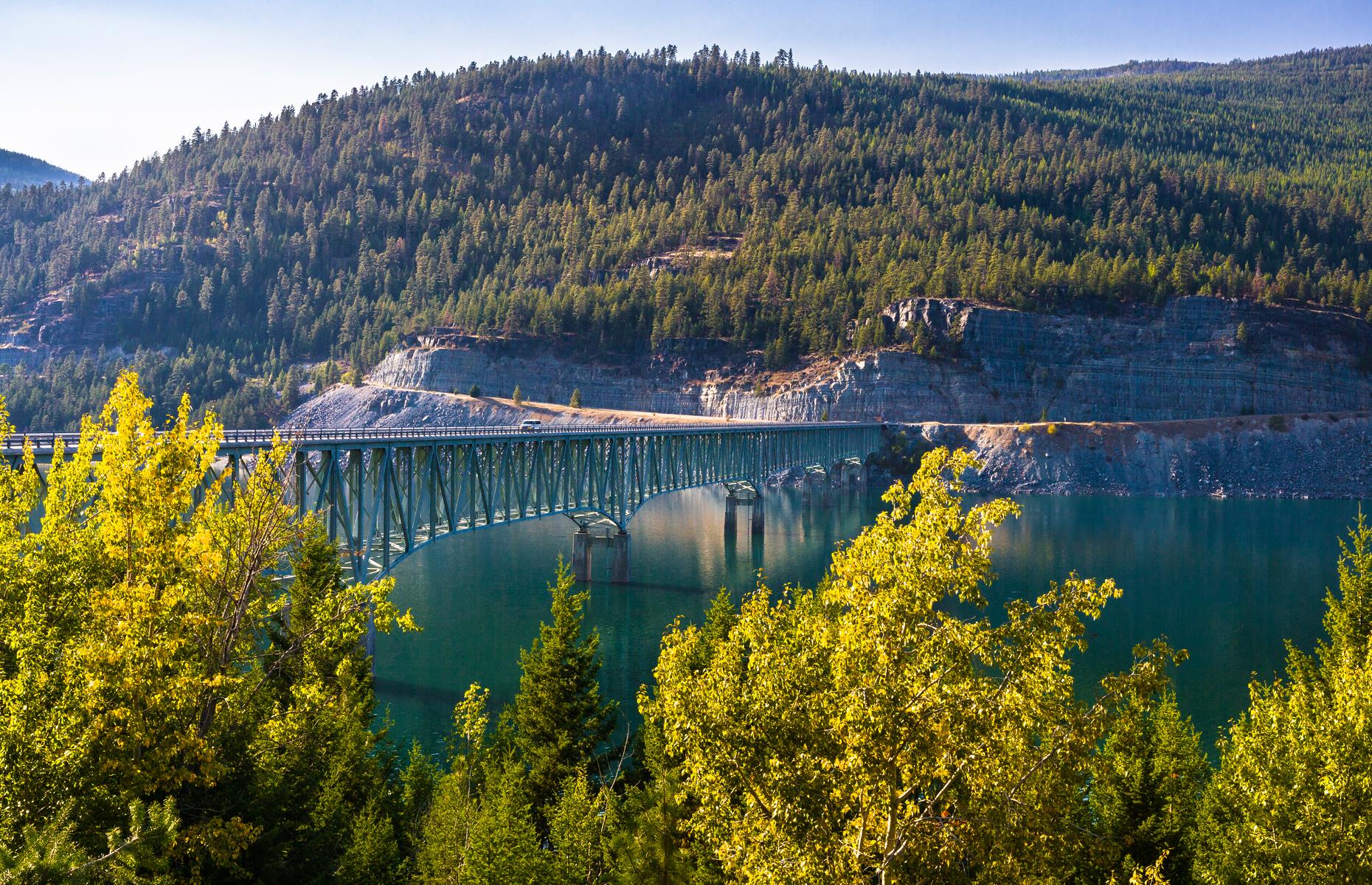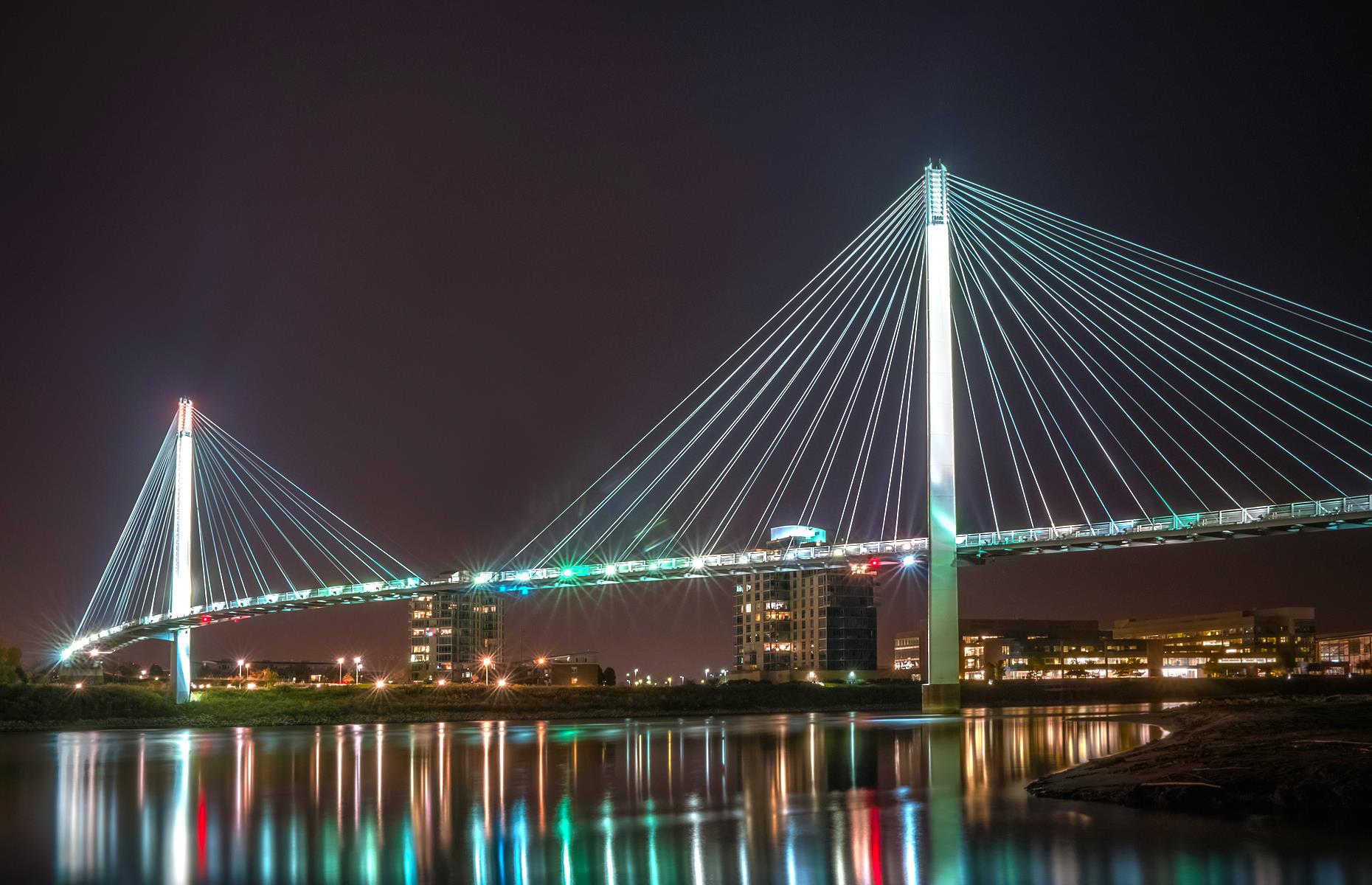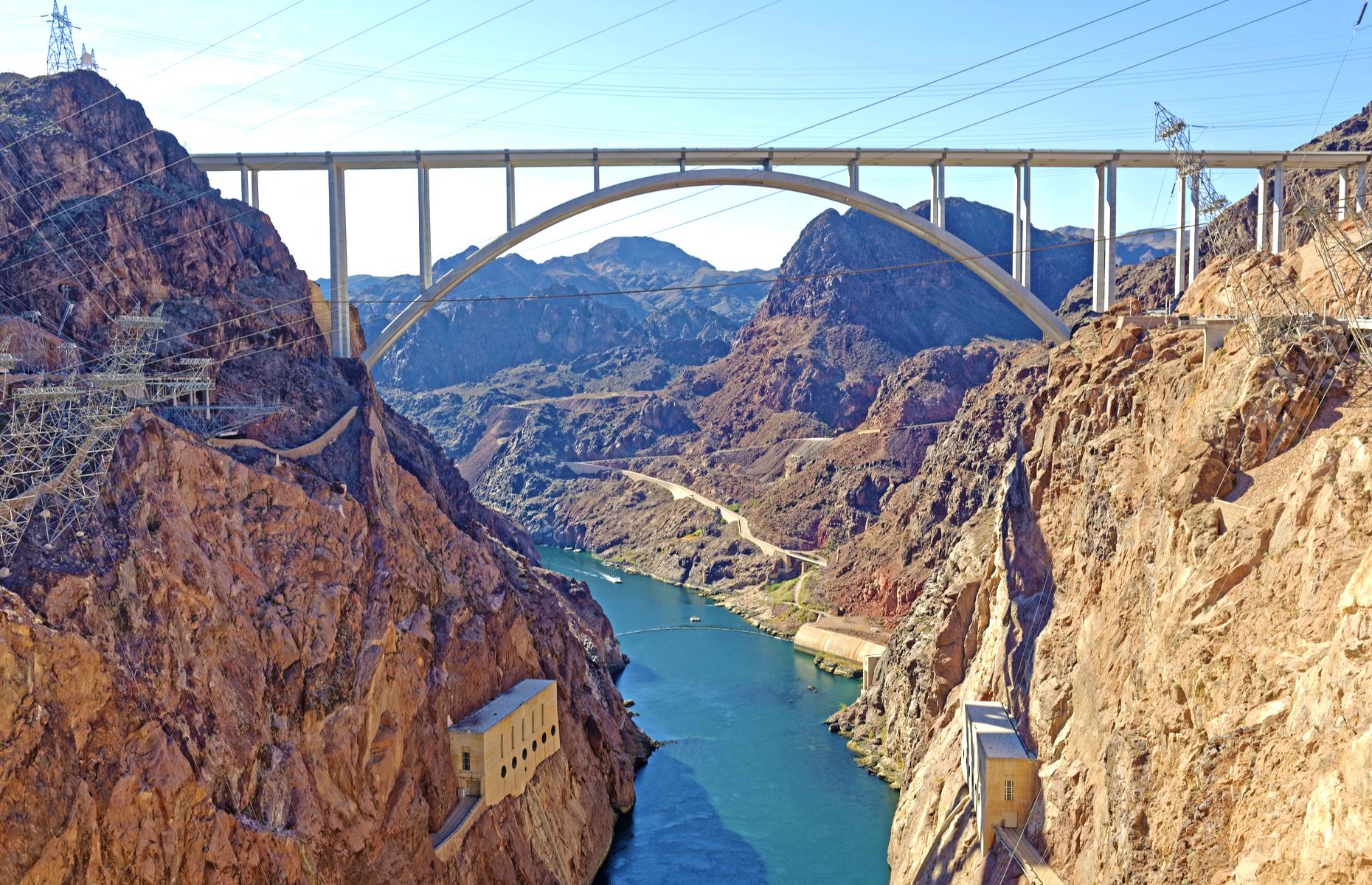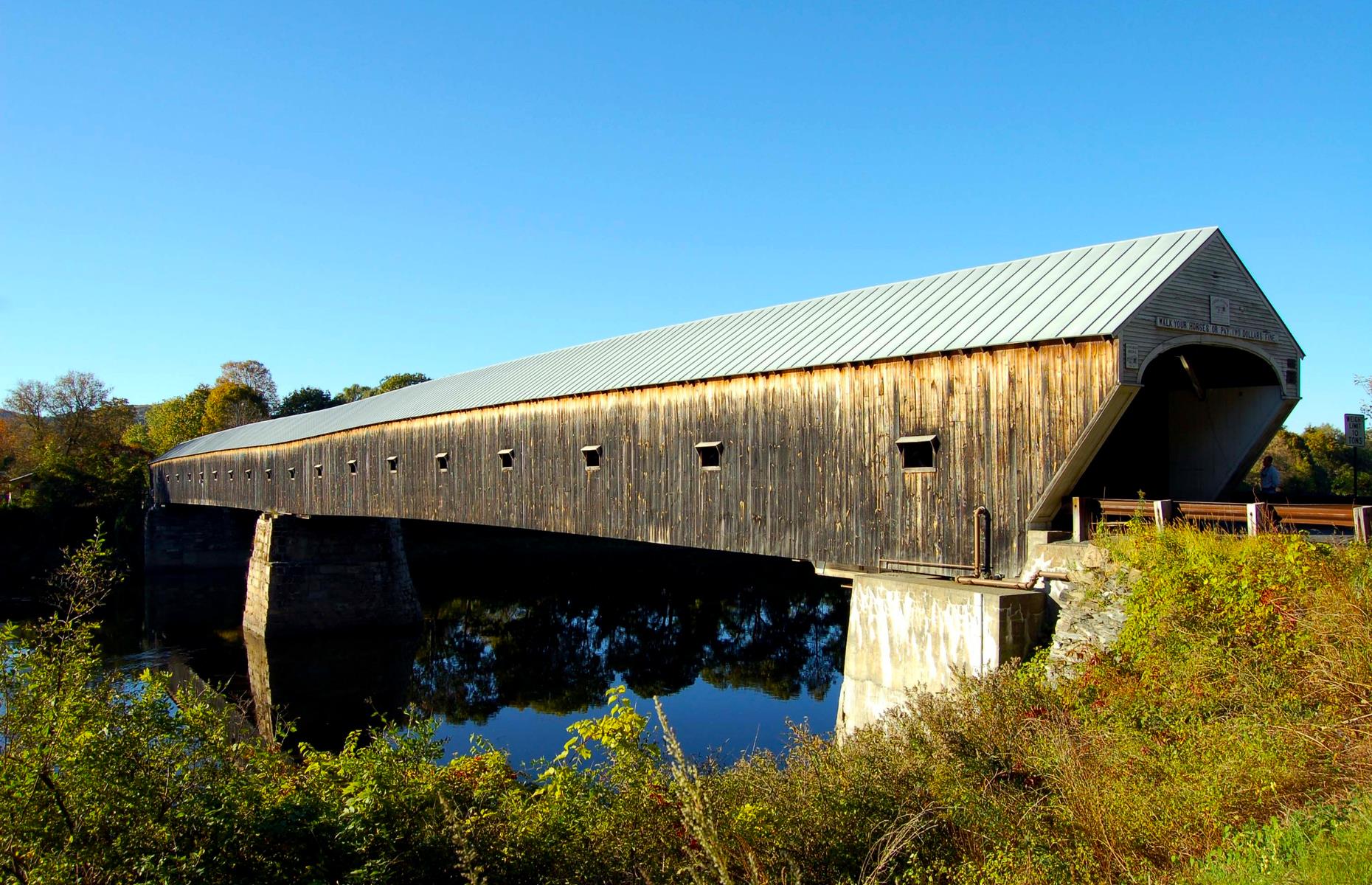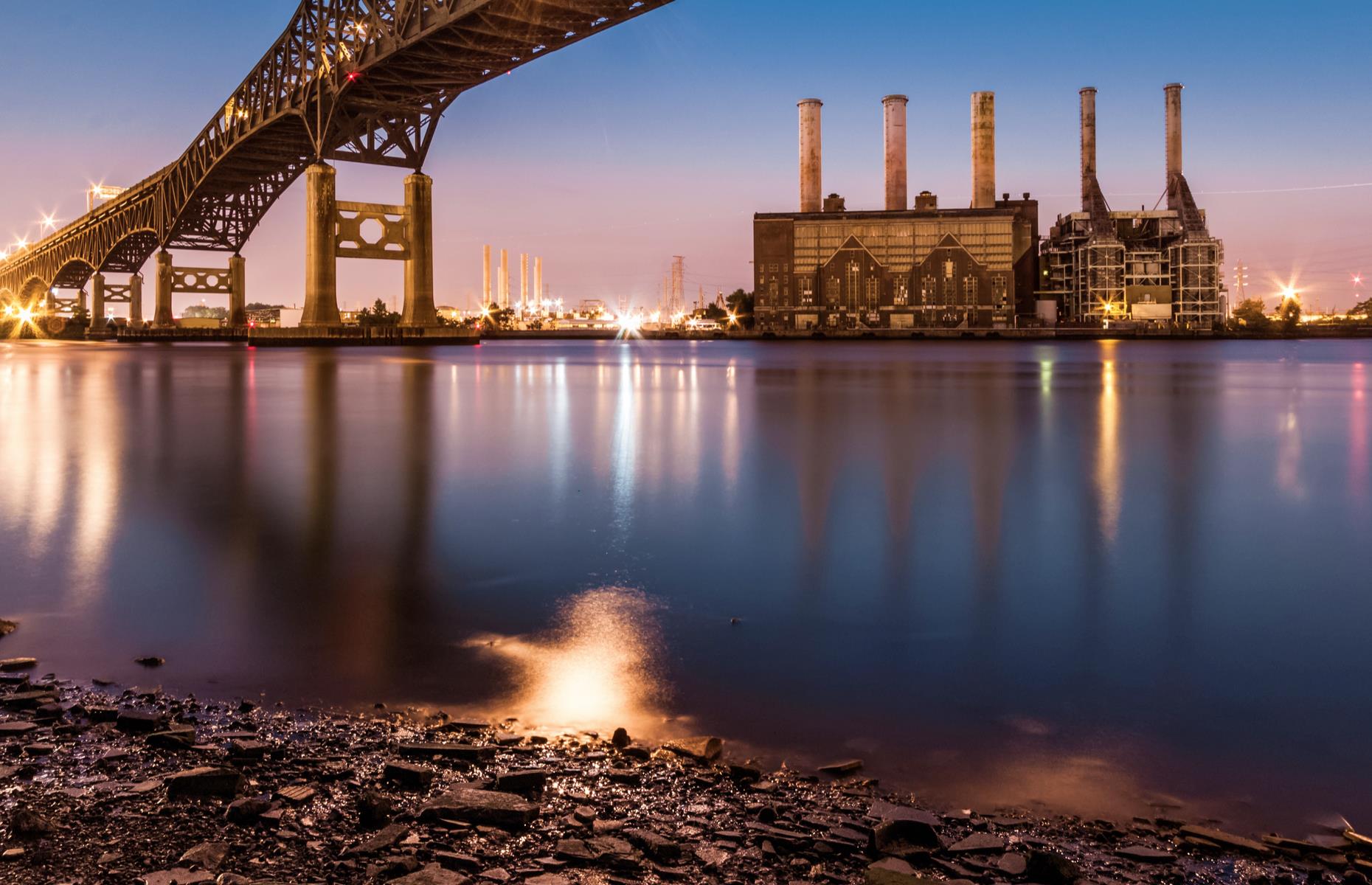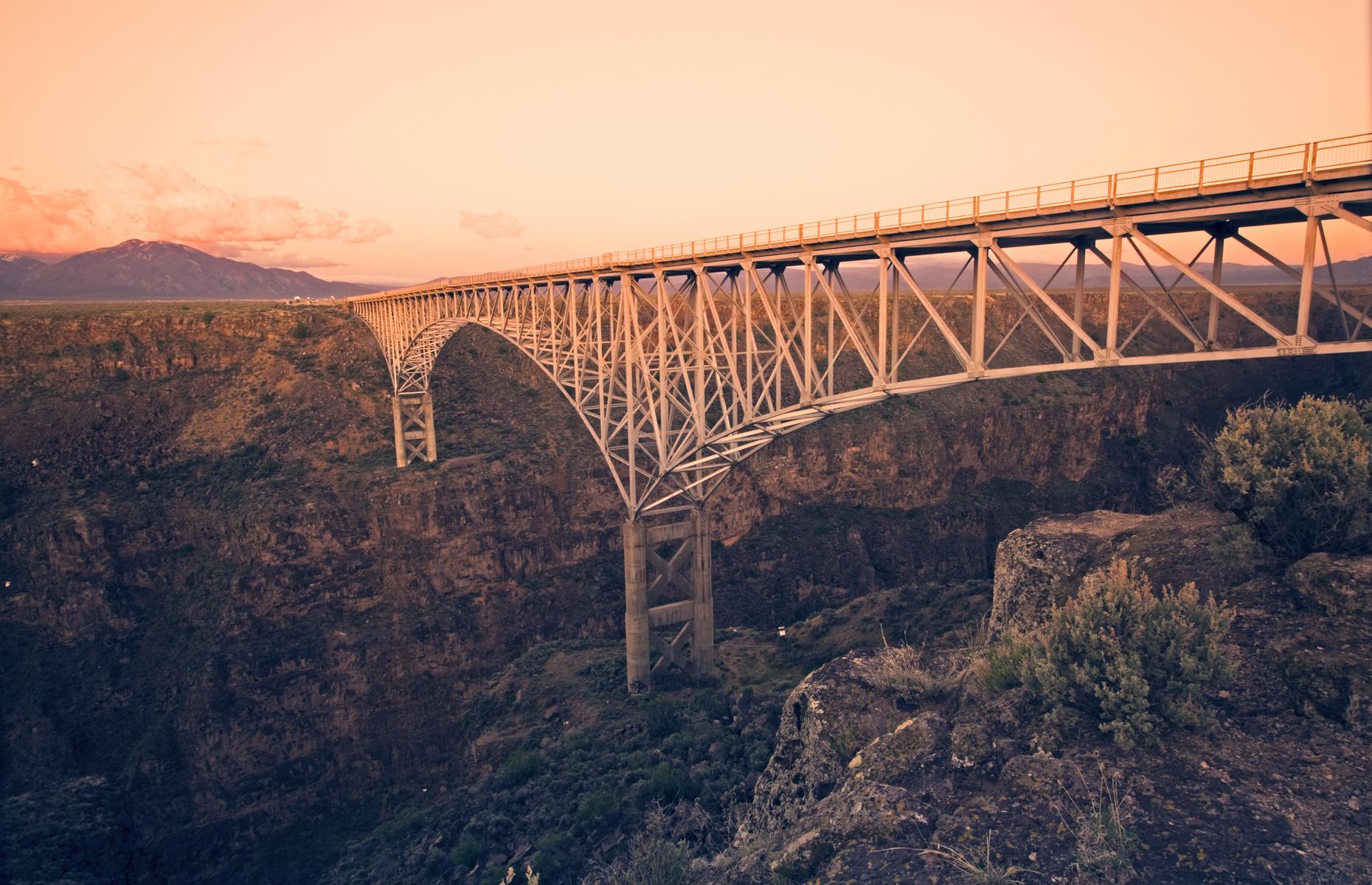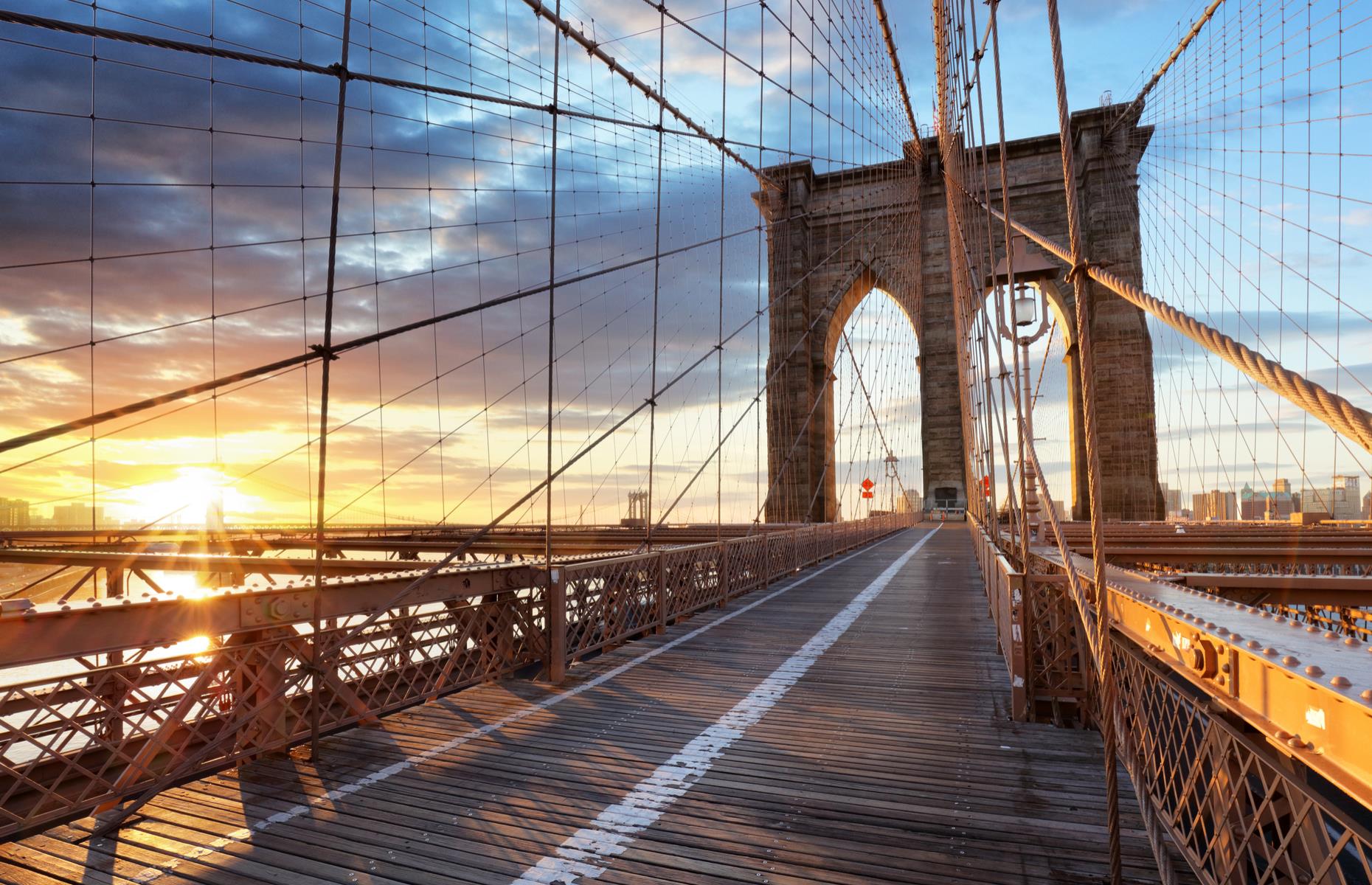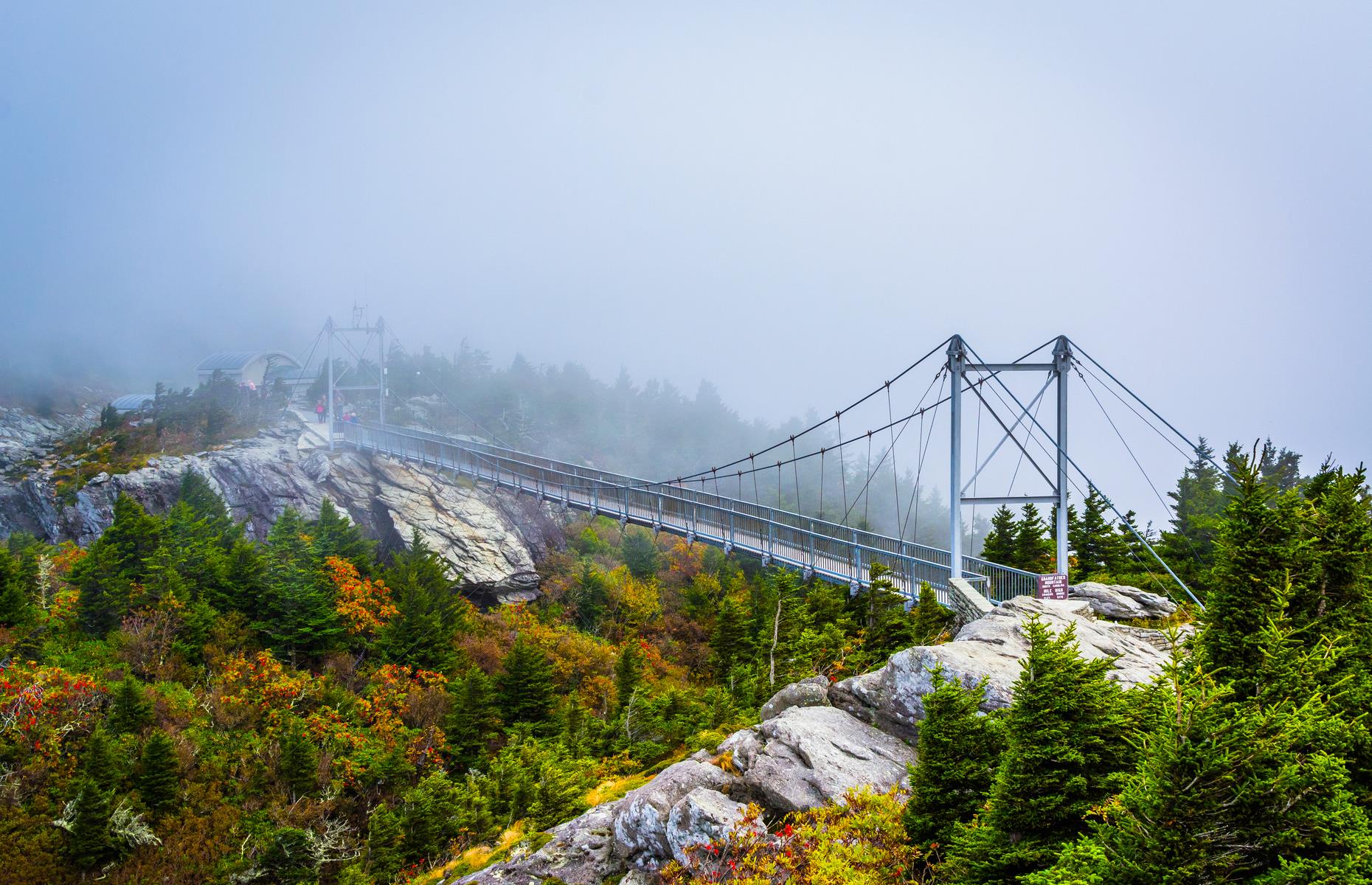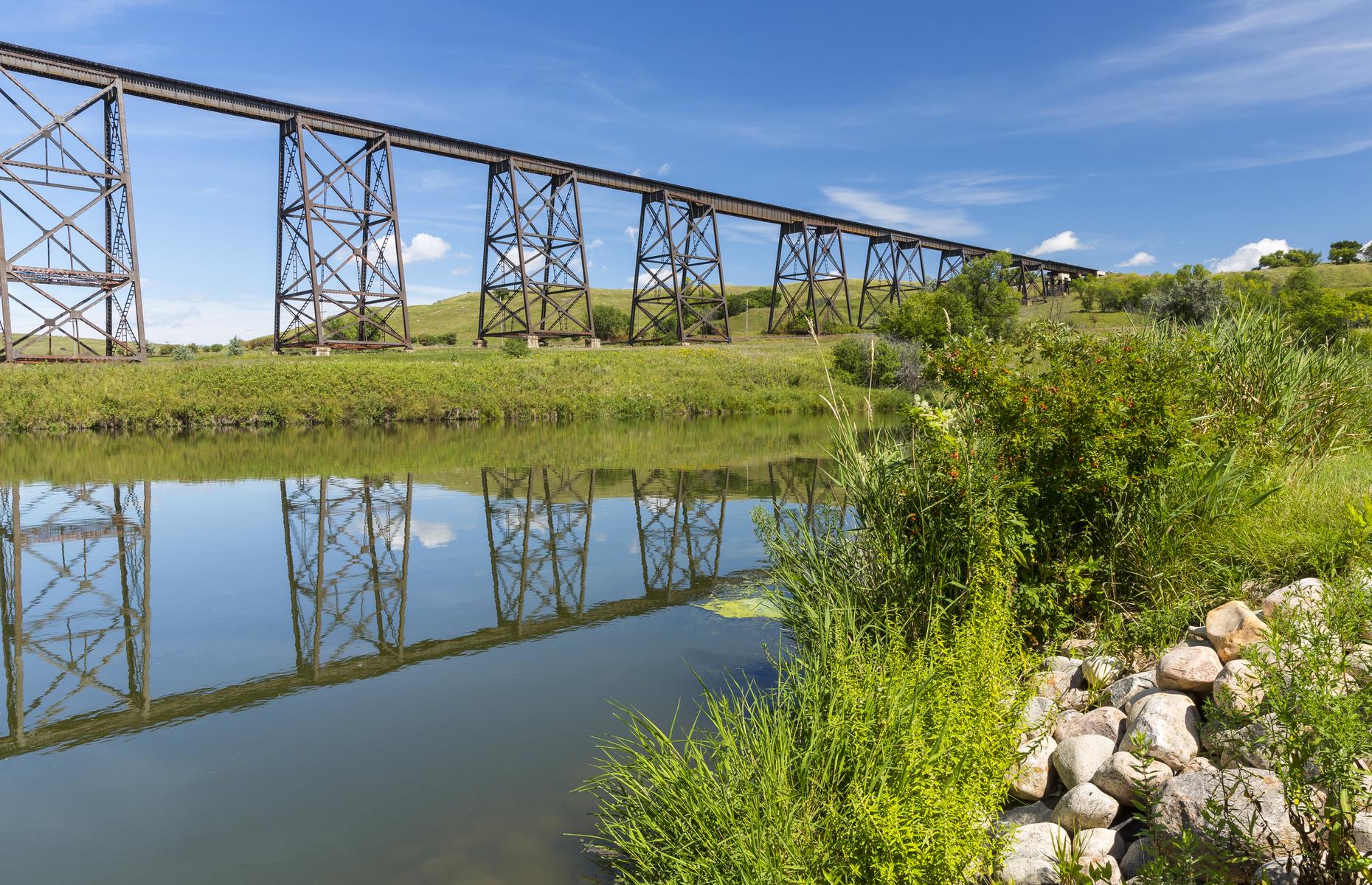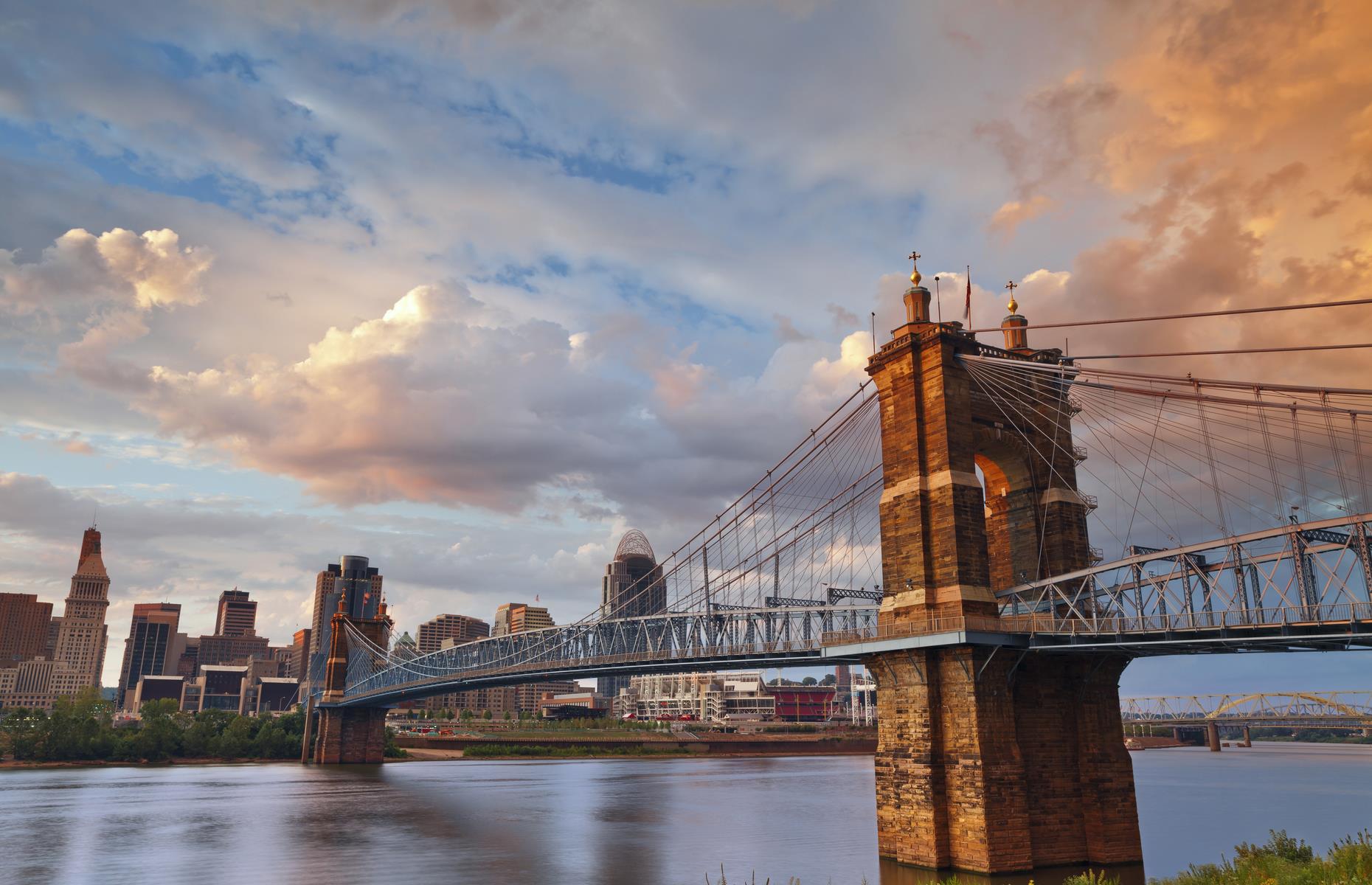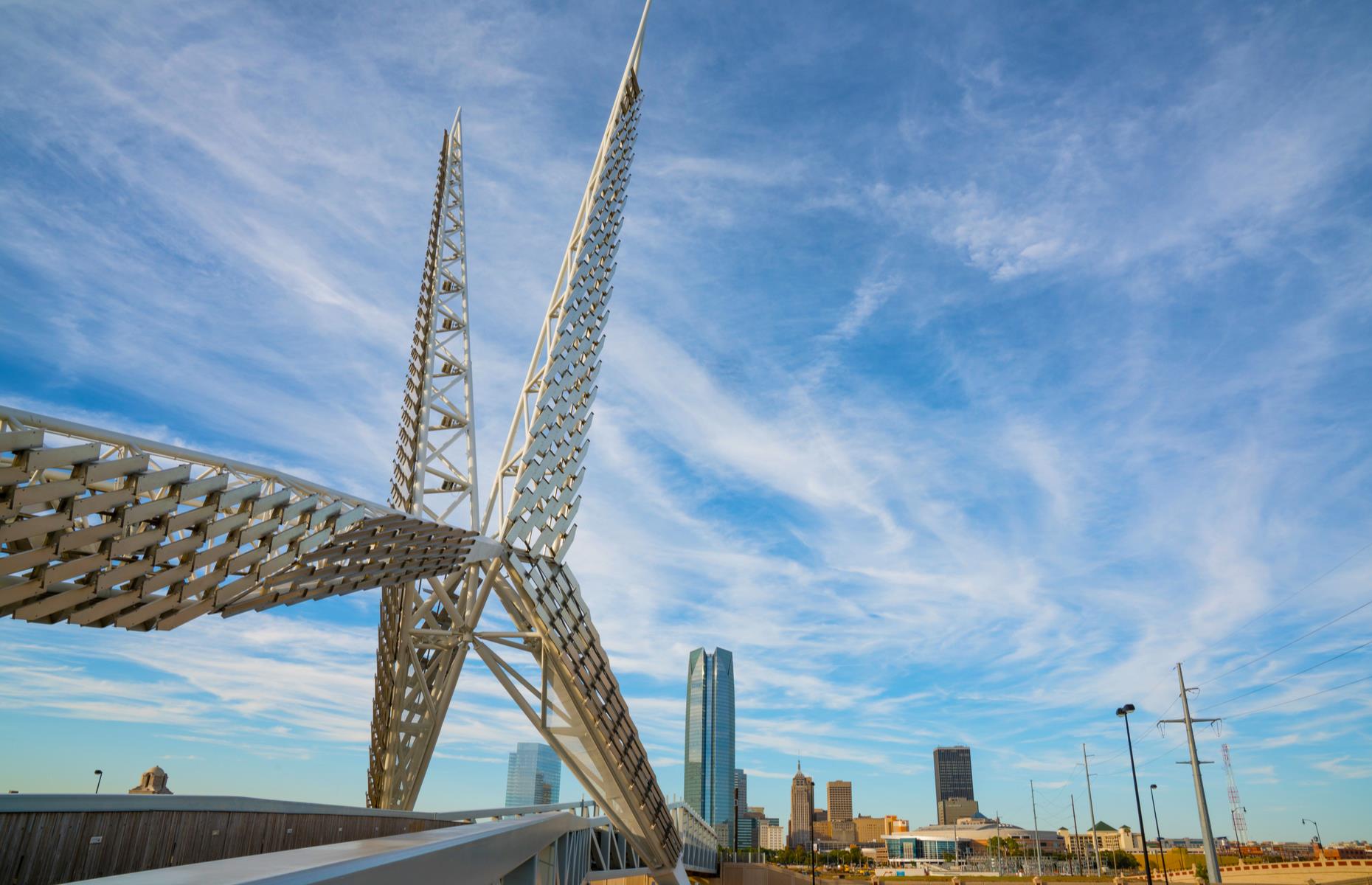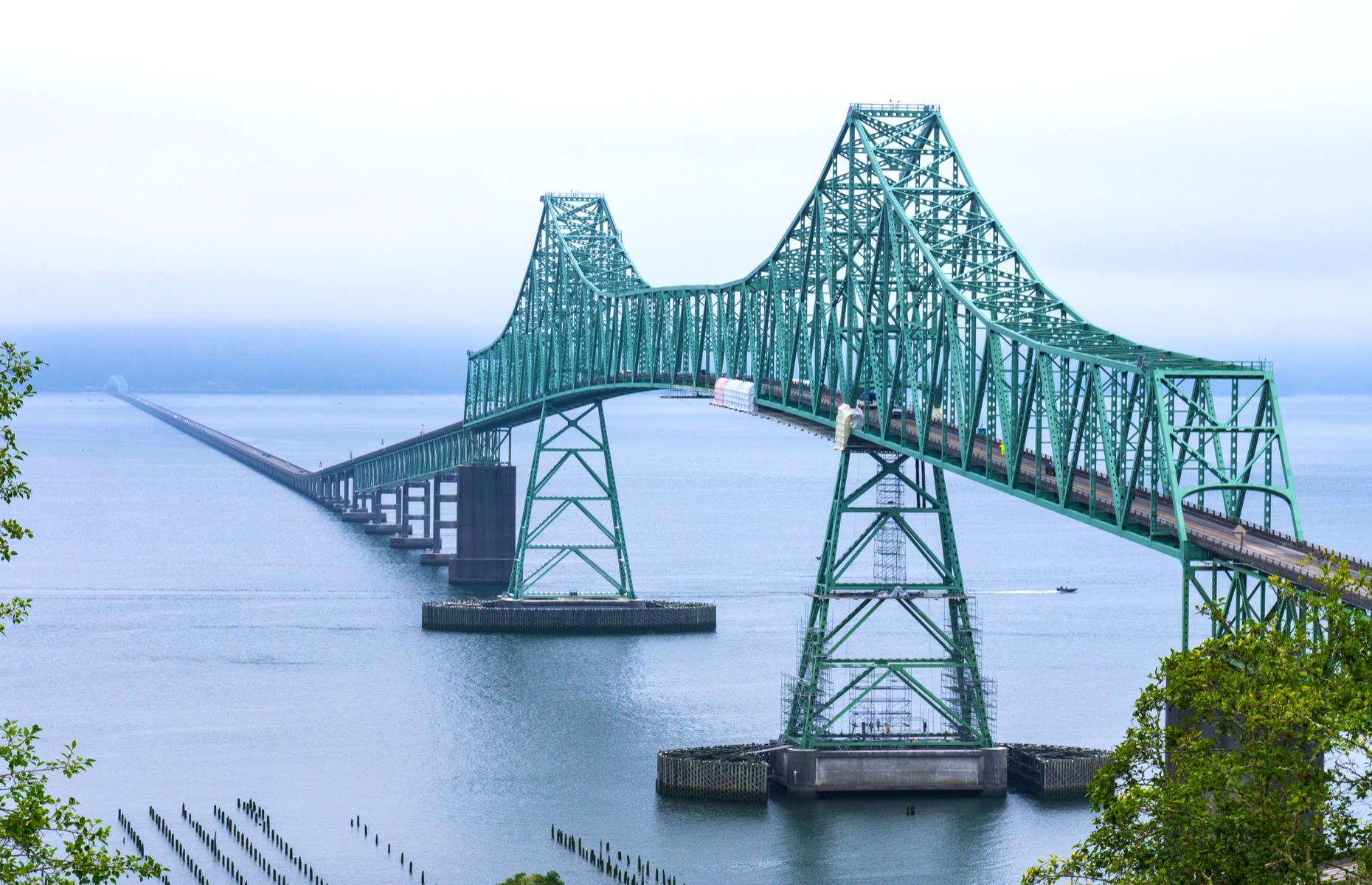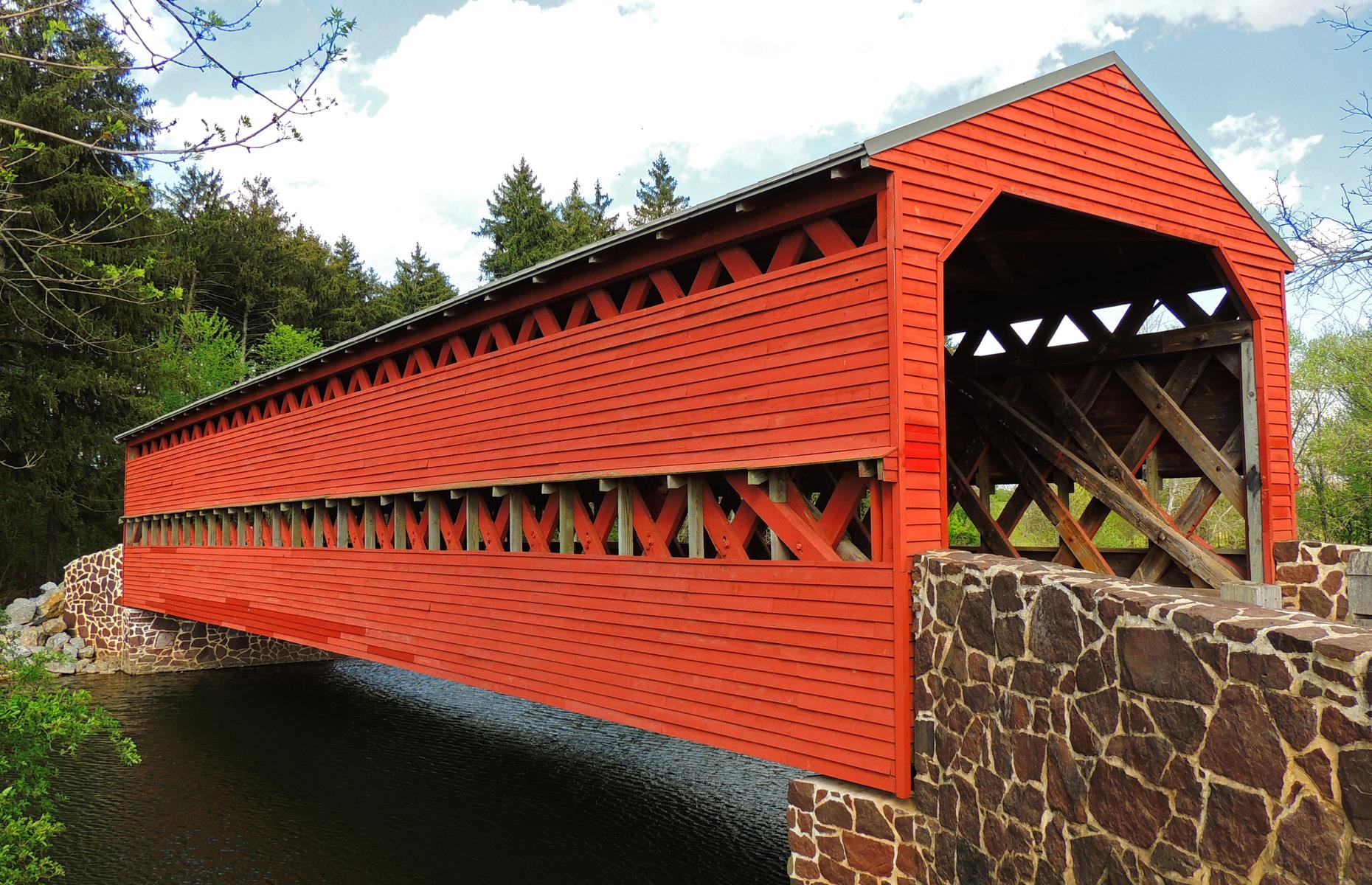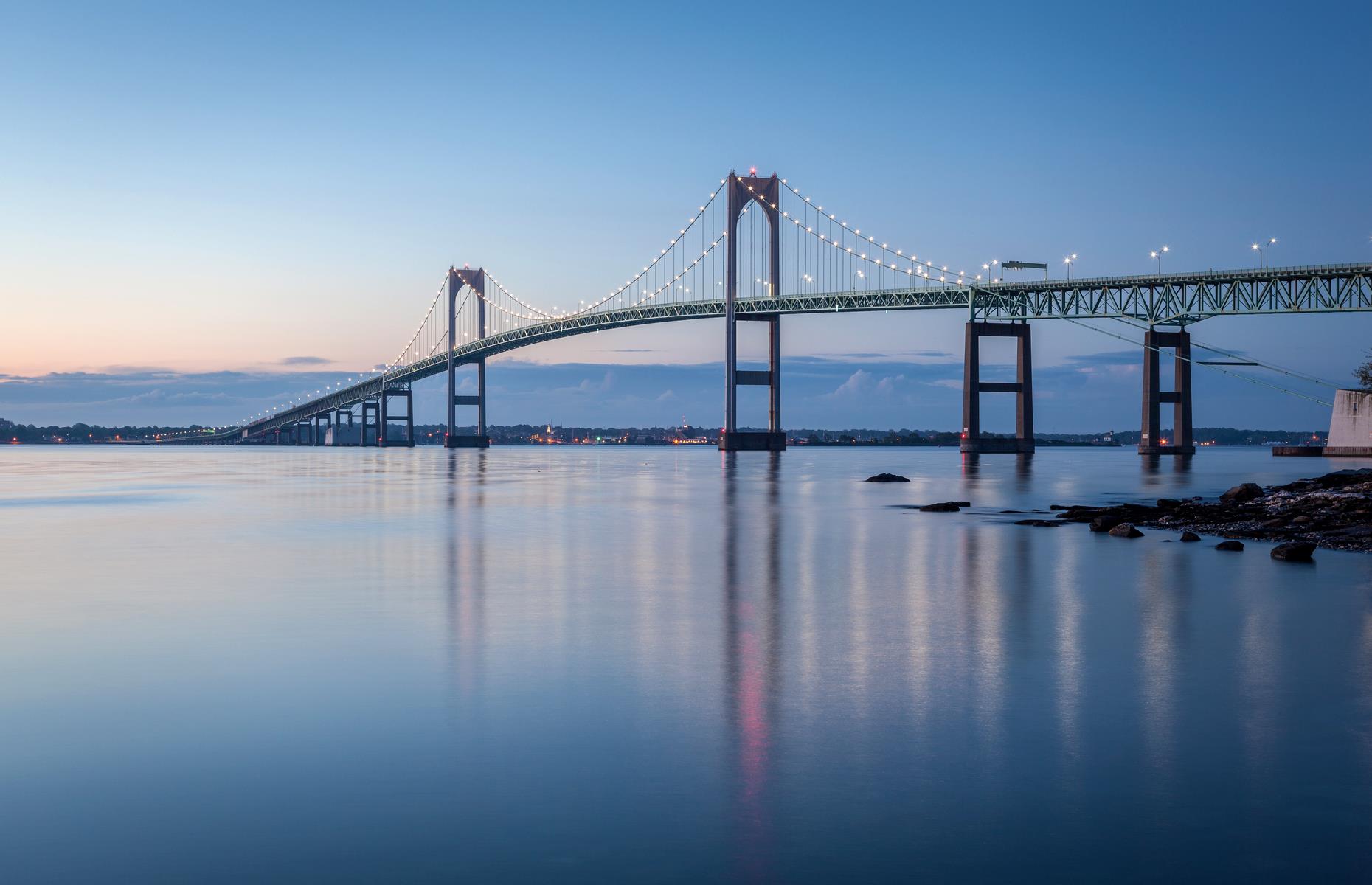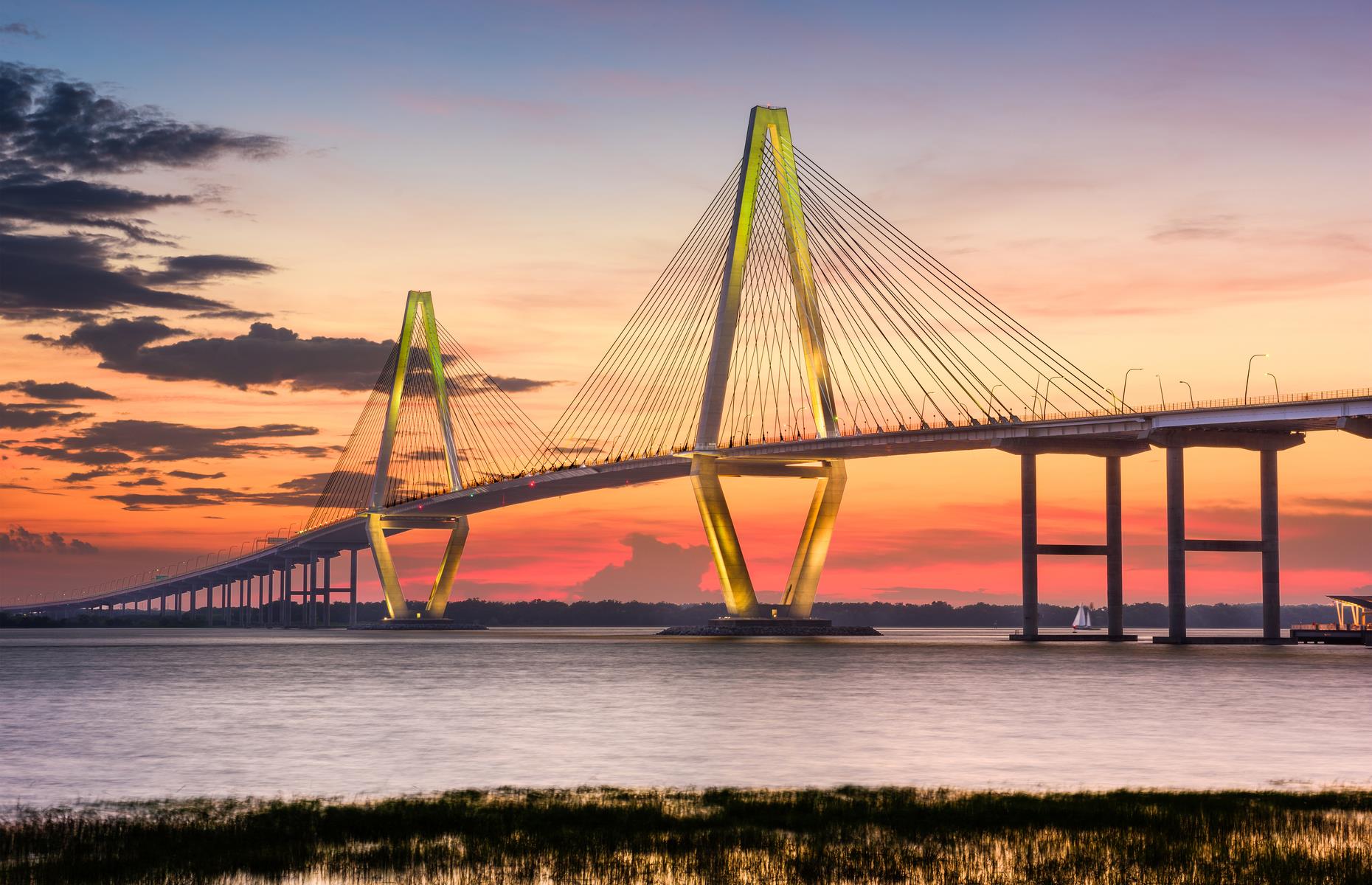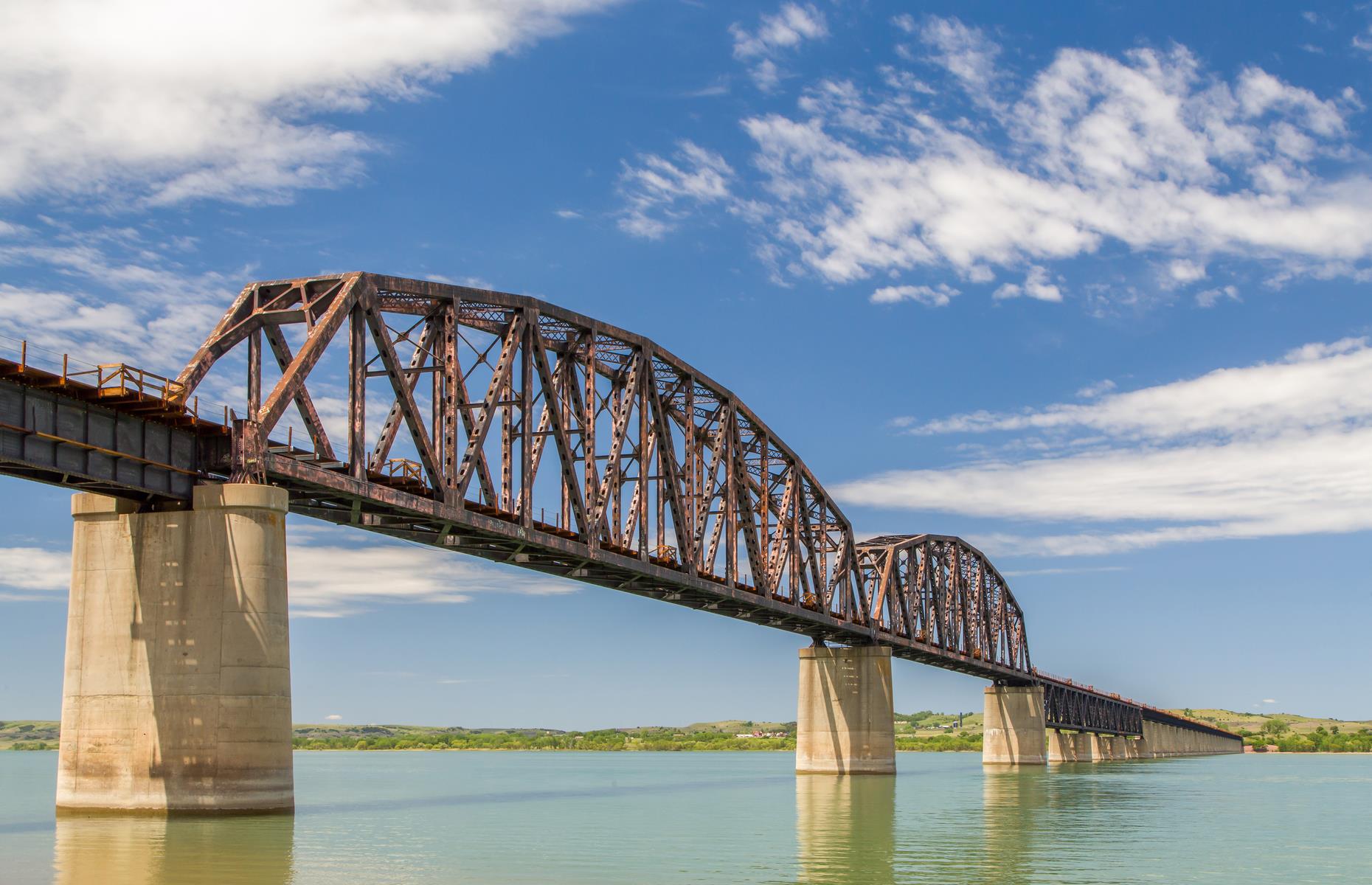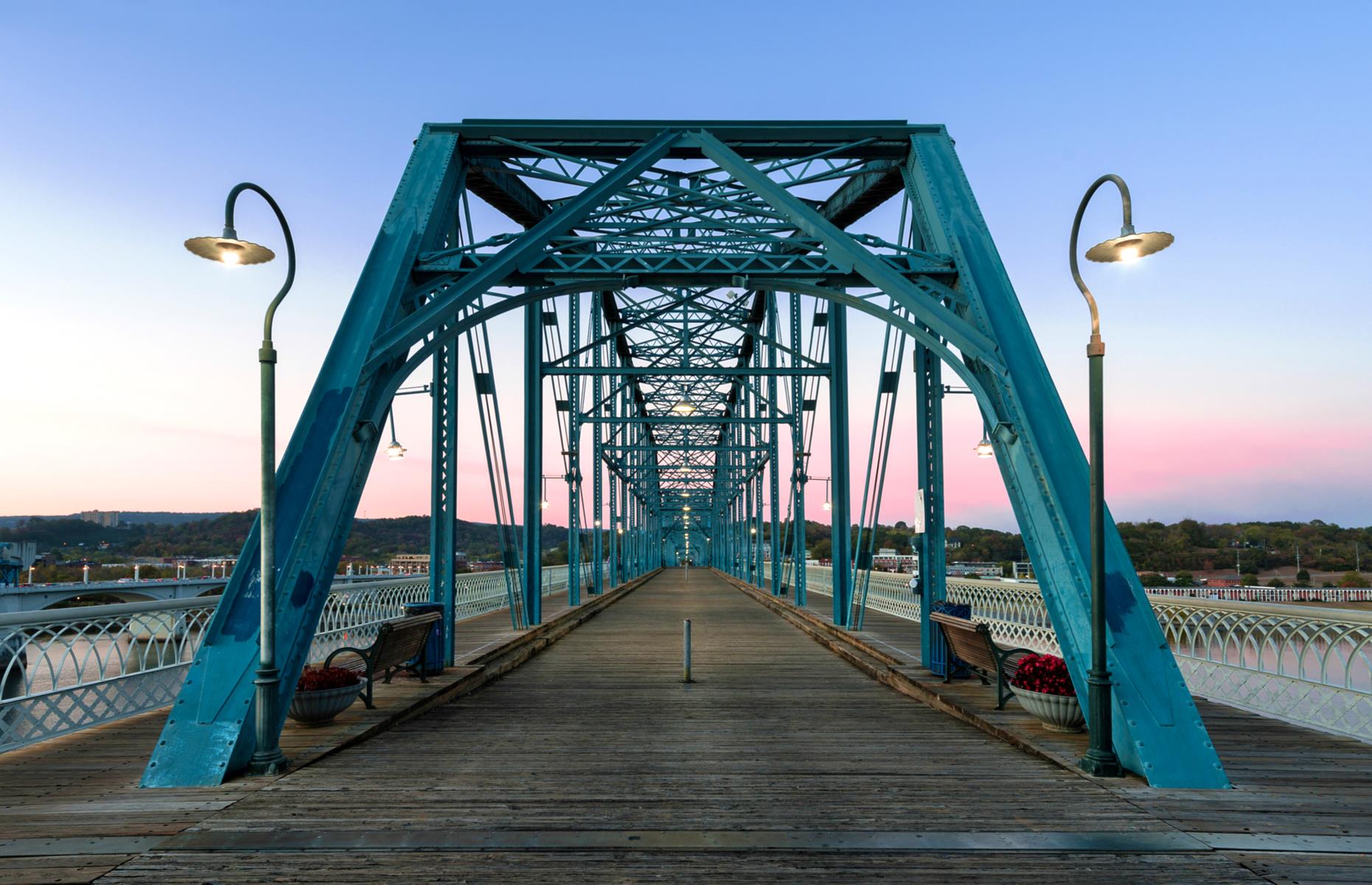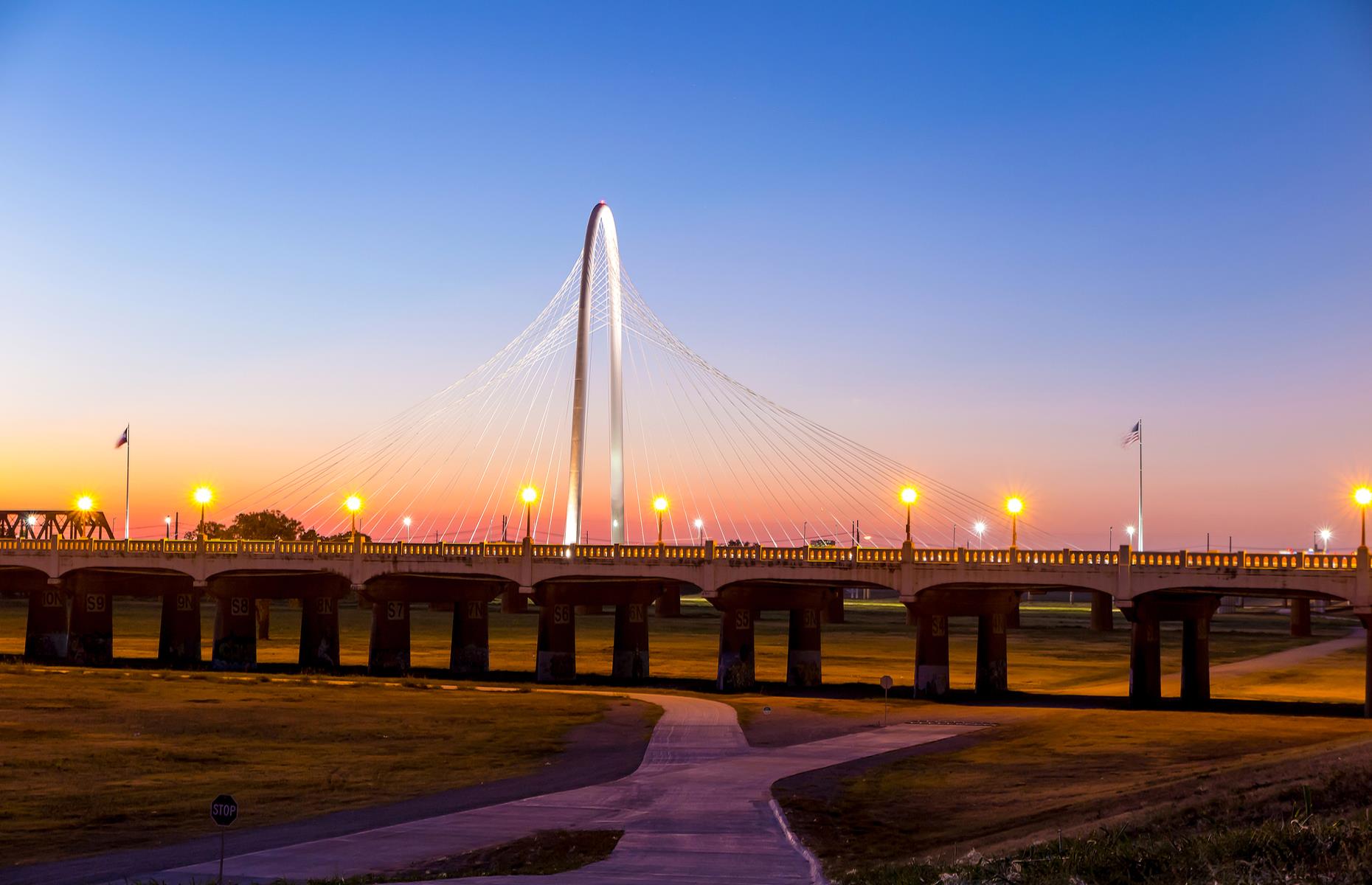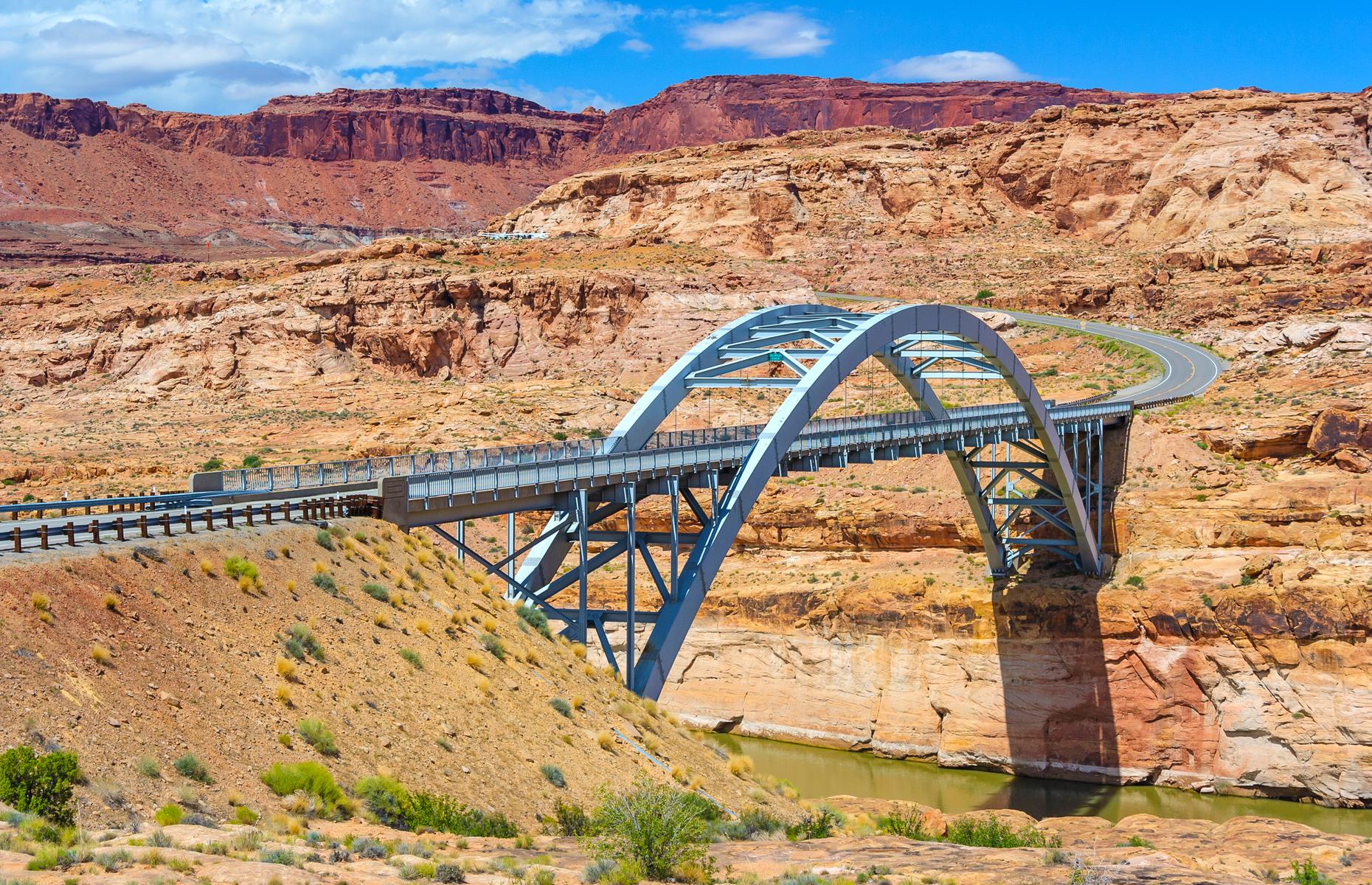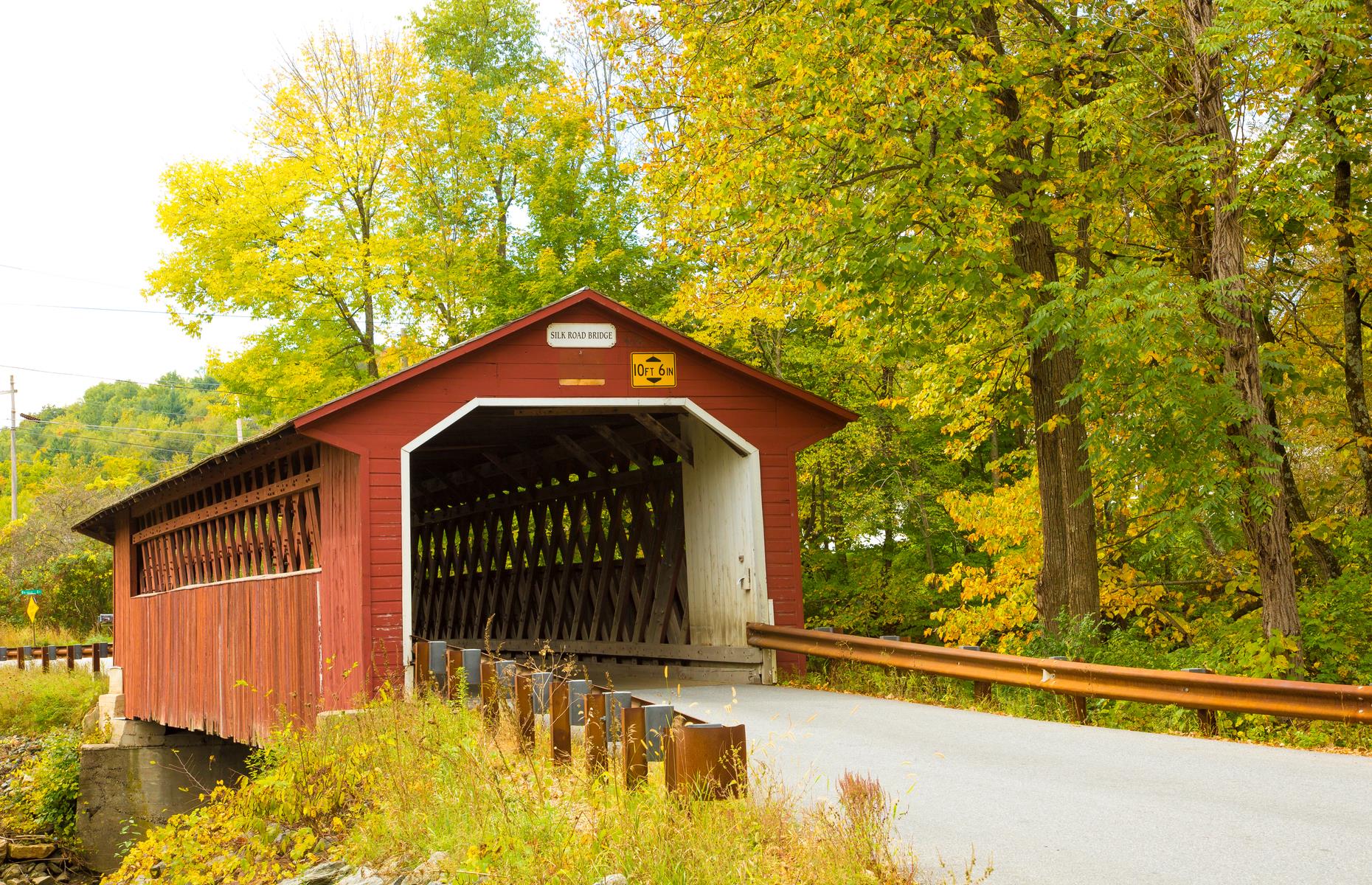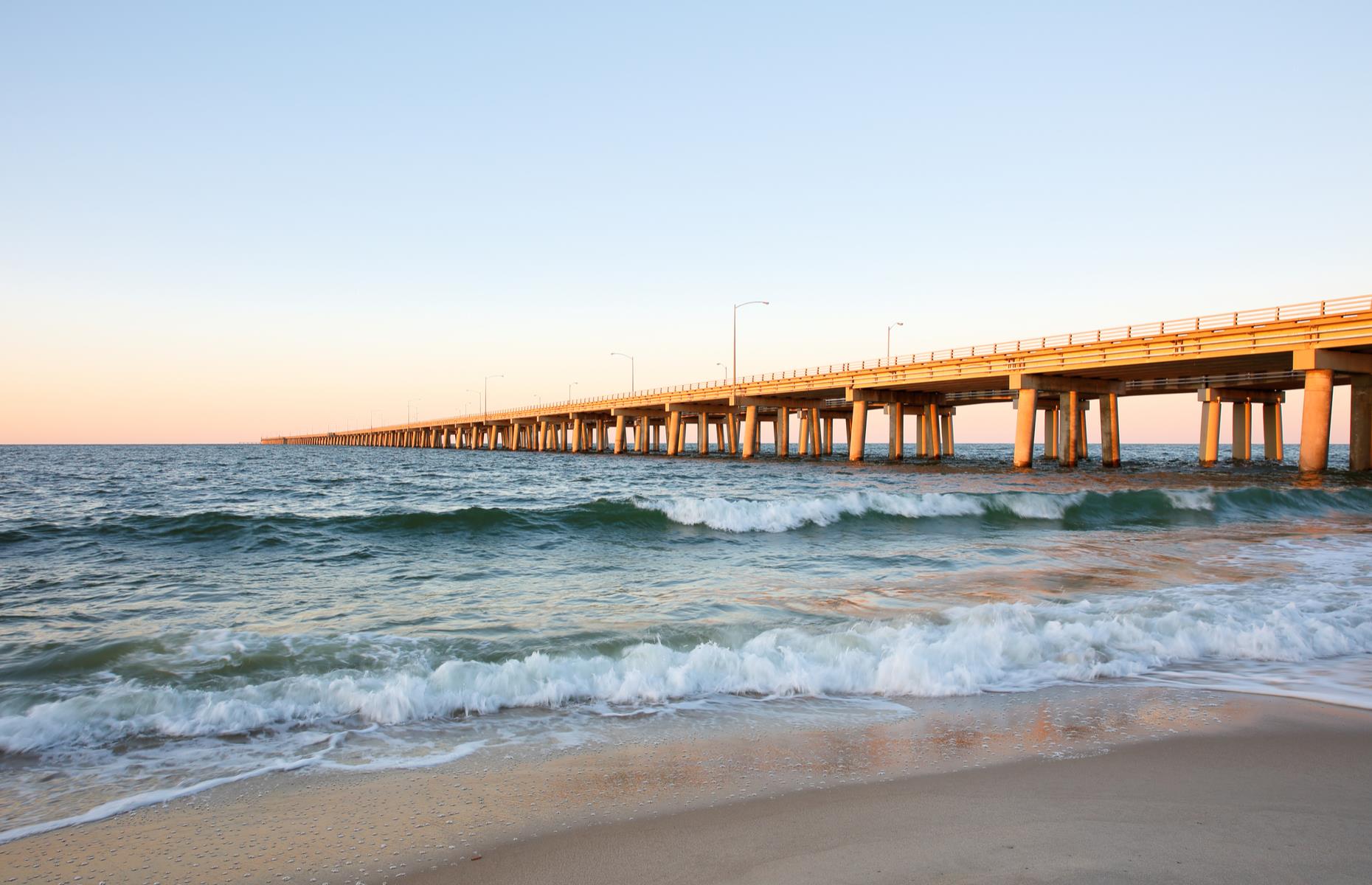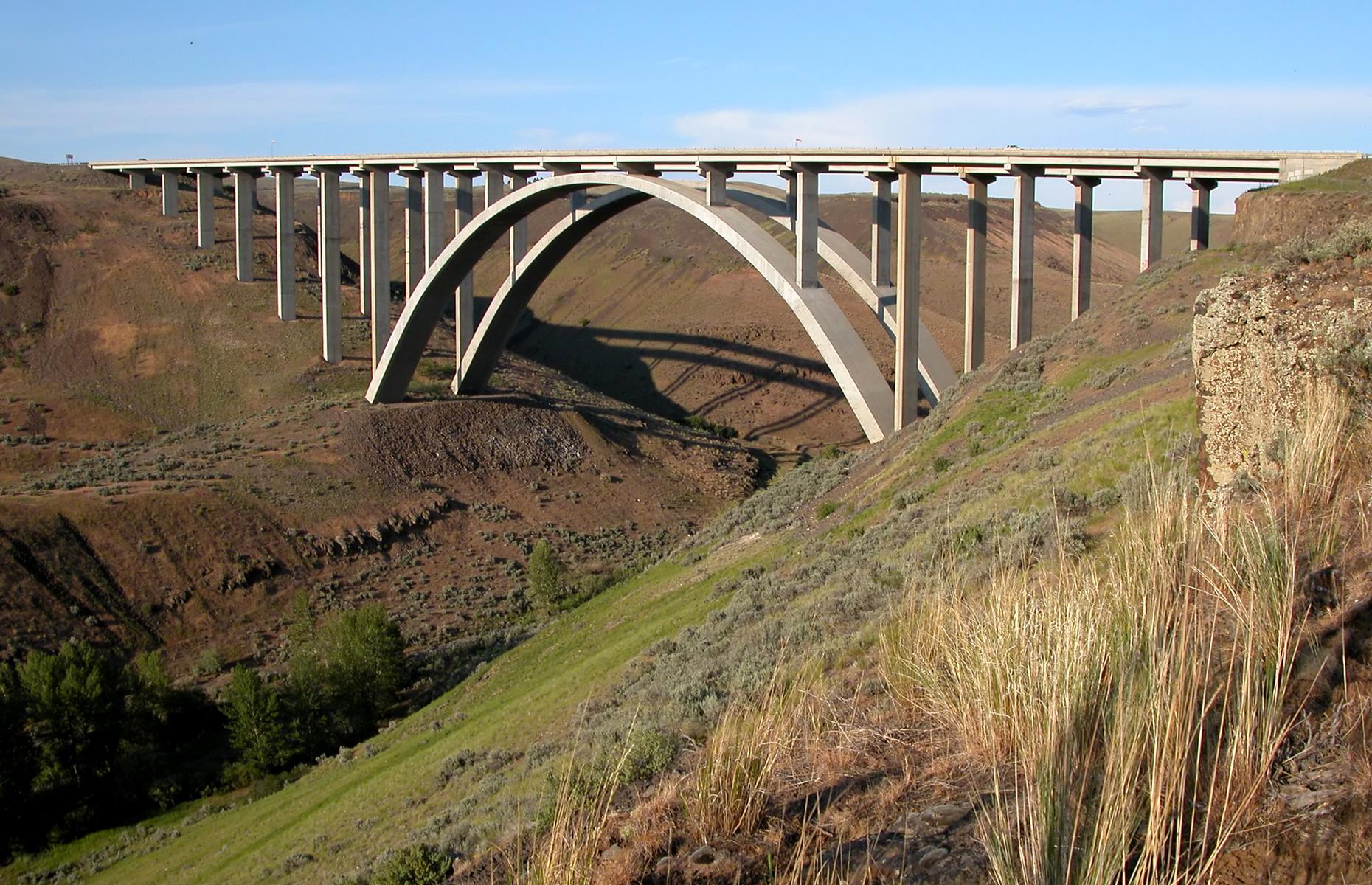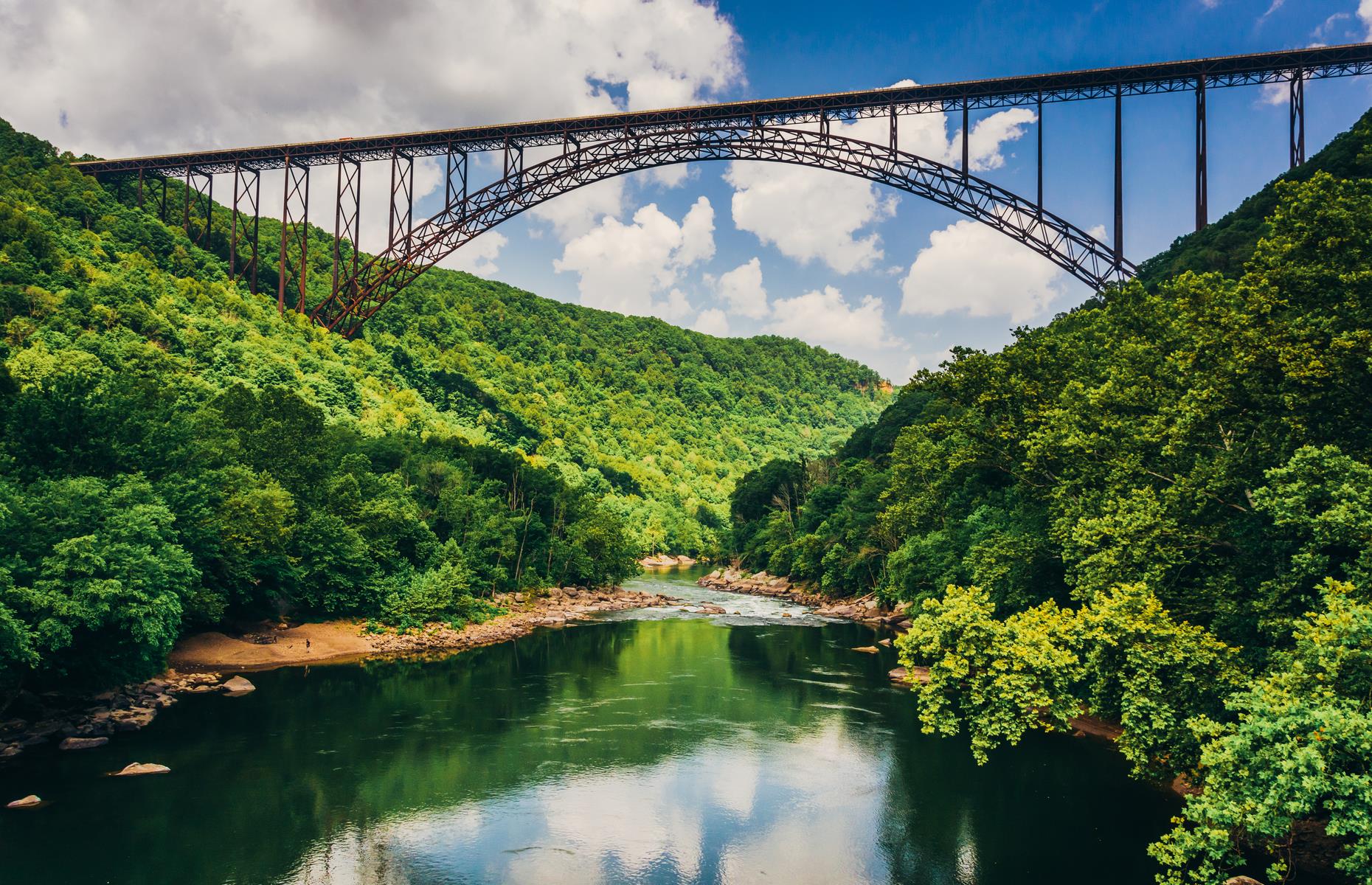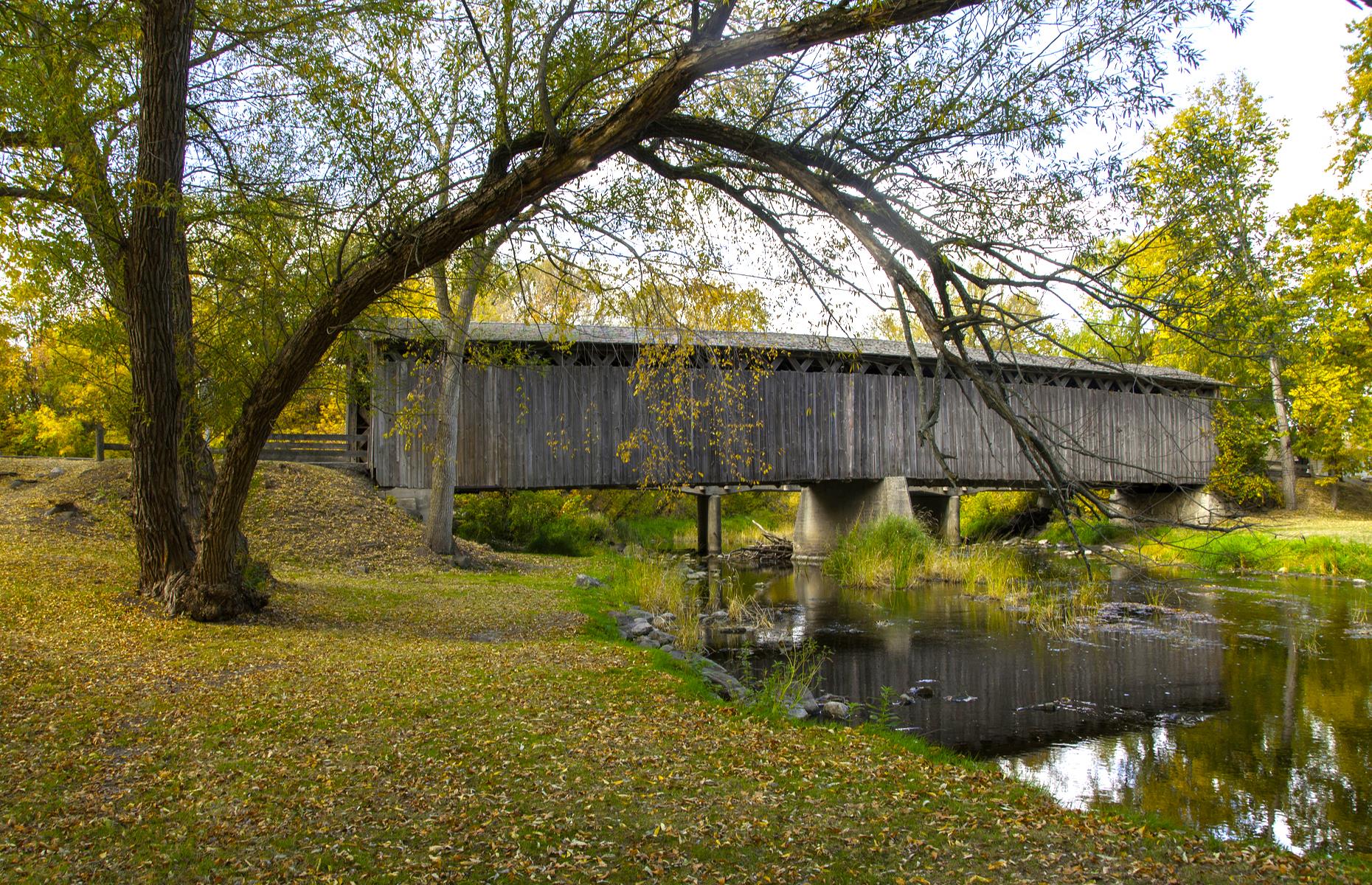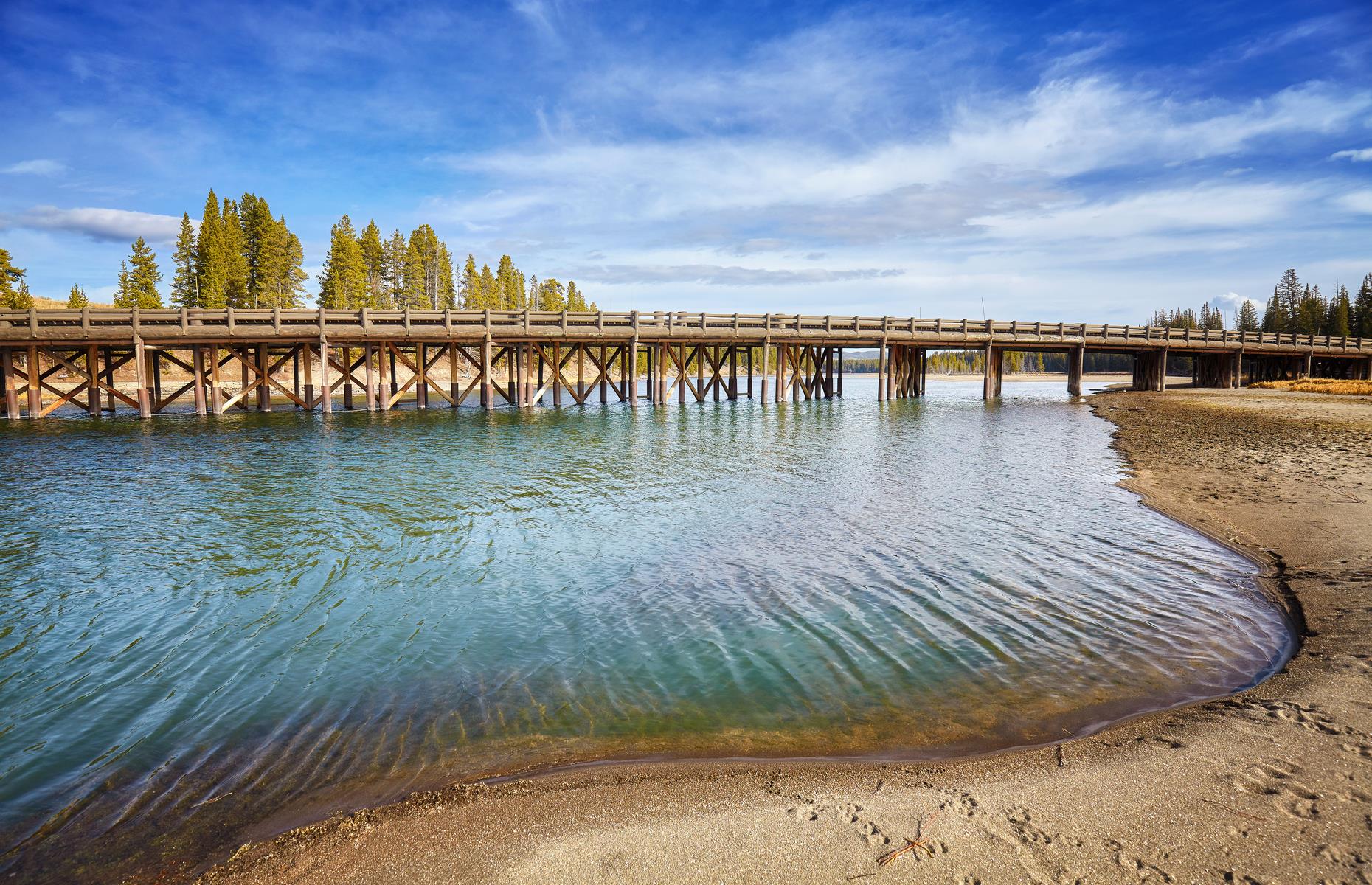 Incredible feats of engineering
Alabama: Edmund Pettus Bridge
Alaska: Hurricane Gulch Bridge
Arizona: Glen Canyon Dam Bridge
Arkansas: Beaver Bridge
This graceful suspension bridge near Eureka Springs straddles the White River and has earned itself the moniker "the little Golden Gate of Arkansas" for its likeness to the San Franciscan landmark. However, it's much smaller than its Californian cousin at just over 550-feet (168m) long and 11-feet (3.4m) wide. Photogenic Beaver Bridge has also found its way onto the silver screen, most notably in 2005 comedy-drama Elizabethtown.
California: Golden Gate Bridge
Colorado: Royal Gorge Bridge
Connecticut: Arrigoni Bridge
Delaware: Delaware Memorial Bridge
District of Columbia: Arlington Memorial Bridge
This symbolic structure, which opened in 1932, is widely regarded as the capital's most beautiful bridge. The Arlington Memorial Bridge was designed to represent the nation's unity post-Civil War by connecting Washington's Lincoln Memorial with the Robert E. Lee Memorial and Arlington House in Arlington, Virginia. The low bridge spans the Potomac River, stretching out for 2,163 feet (659m).
Florida: Seven Mile Bridge
Jutting into an expanse of brilliant blue, this concrete bridge seems to stretch for hundreds of miles. But, as the name suggests, it continues for just under seven, joining up the idyllic Florida Keys. The landmark is actually two separate bridges. The older of the two, completed in 1912, is closed for lengthy repairs until 2021.
Georgia: Tallulah Gorge Bridge
Swaying at 80 feet (24m) above the whitewaters of the Tallulah River, this dizzying bridge is the backdrop for the thundering Hurricane Falls. But we think its elegant wooden expanse is a sight to behold in itself. Take a look at some of the world's most beautiful waterfalls.
Hawaii: Anahulu Stream Bridge
Idaho: Perrine Bridge
Illinois: DuSable Bridge
Indiana: Cataract Falls Covered Bridge
Iowa: Kate Shelley High Bridge
Kansas: Keeper of the Plains Bridge
Kentucky: Big Four Bridge
Louisiana: Lake Pontchartrain Causeway
Maine: Penobscot Narrows Bridge
Maryland: Chesapeake Bay Bridge
This bridge sprawls across Chesapeake Bay, soaring to 186 feet (57m) and stretching for more than four miles (6km). Officially named the William Preston Lane Jr. Memorial Bridge, it's infamous for poor visibility when bad weather hits. Now discover spectacular American castles you didn't know existed.
Massachusetts: Bridge of Flowers
Michigan: Mackinac Bridge
Minnesota: Lowry Avenue Bridge
Mississippi: Old Vicksburg Bridge
This cantilever bridge has spanned the Mississippi River since the late 1920s. Once open to both traffic and pedestrians, it's now a railway bridge connecting Vicksburg, Mississippi to Delta in the state of Louisiana. Take a look at these stunning abandoned railway stations around the world.
Missouri: Chain of Rocks Bridge
Montana: Koocanusa Bridge
Nebraska: Bob Kerrey Pedestrian Bridge
Nevada: Mike O'Callaghan-Pat Tillman Memorial Bridge
New Hampshire: Cornish-Windsor Covered Bridge
New Jersey: Pulaski Skyway
A 3.5-mile (5.6km) cantilever bridge between Newark and Jersey City, Pulaski Skyway is named after Casimir Pulaski. A Polish-born soldier, Pulaski is revered for his efforts in the fight for American independence during the 18th century. The bridge has had a small screen moment too when it was included in the intro to popular US drama series The Sopranos.
New Mexico: Rio Grande Gorge Bridge
This New Mexico structure is also known as "High Bridge" – and for good reason. A stone's throw from the ancient pueblos of Taos, this bridge spans the rugged Rio Grande Gorge, rising to a lofty 565 feet (172m). It's reached by Highway 64 and its movie-star good looks have earned it appearances in several films, most notably 1994 thriller Natural Born Killers. 
New York: Brooklyn Bridge
A cable-stayed suspension bridge with proud concrete towers at either end, Brooklyn Bridge has linked the New York City boroughs of Brooklyn and Manhattan (once separate cities) since 1883. It was a marvel of engineering at the time of construction (taking more than a decade to complete) and no time passed has dimmed its sense of awe.
North Carolina: Mile High Swinging Bridge
This sky-high bridge in Grandfather Mountain State Park is tipped as the highest suspension footbridge in the country. A mile (1.6km) above sea level, it sways with the slightest gust. It provides the foreground to the park's namesake mountain – a near 6,000-foot (1,829m) peak. Now check out the most wonderful views on Earth.
North Dakota: Hi-Line Bridge
Ohio: Roebling Suspension Bridge
Oklahoma: Skydance Bridge
Oregon: Astoria-Megler Bridge
Pennsylvania: Sachs Covered Bridge
This pretty bridge has had a tumultuous history. Hovering over Marsh Creek in Adams County, the bridge dates back to 1854 and was used by both Union and Confederate soldiers during the Civil War's bloody Battle of Gettysburg. Legend has it the bridge is haunted, with believers reporting an eerie mist floating in its interior. Now check out the most mysterious places on Earth.
Rhode Island: Claiborne Pell Bridge
South Carolina: Arthur Ravenel Jr Bridge
South Dakota: Chamberlain Rail Bridge
Tennessee: Walnut Street Bridge
Texas: Margaret Hunt Hill Bridge
Utah: Hite Crossing Bridge
Utah is best-known for its natural bridges but this man-made landmark gives them a run for their money. Spanning the Colorado River, the Hite Crossing Bridge, a graceful bow of steel along the scenic Route 95, was dedicated in 1966. It is named after Hite, a remote region close to Lake Powell. If you've got a head for heights, take a look at these stunning images of the world taken from the skies.
Vermont: Silk Covered Bridge
Virginia: Chesapeake Bay Bridge-Tunnel
Washington: Fred G. Redmon Memorial Bridge
West Virginia: New River Gorge Bridge
Wisconsin: Cedarburg Covered Bridge
It may not turn heads at first but this is the last surviving covered bridge in the state of Wisconsin, which was once home to more than 40. Its weathered pine and oak expanse with typical latticed interior has stood here since 1876, crossing the Cedar Creek in Cedarburg, Ozaukee County. Take a look at these places which you won't believe are in the USA.
Wyoming: Fishing Bridge
Located in a sought-after spot in Yellowstone National Park, this 1937 structure is named for its former popularity as a fishing spot. However, the population of the cutthroat trout (who spawn here) declined dramatically, so fishing was eventually banned. Now discover these amazing vintage images of America's historic attractions.
Source: Read Full Article