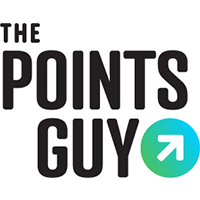 For most of March, April, May and June, I stayed at home, avoiding any and all travel, doing whatever I could to limit my exposure to COVID-19.
As we learned more about how the virus spreads — and after I was able to get my hands on some N95 masks — I decided to begin venturing out, with several house rentals and even a hotel stay within driving distance from home.
Eventually, I even felt comfortable enough to book an international trip, and, last month, my first domestic flight, traveling from Newark (EWR) to Albuquerque, New Mexico (ABQ) via Chicago (ORD).
With short stays at a total of 10 different hotels, that last trip really helped me refine my check-in routine, letting me prepare each room before removing my N95 mask. To some, it may feel like overkill, but I consider it to be a very important element of my mid-pandemic travel approach.
I stayed at 10 different hotels on this southwest road trip. Definitely a record for any single US adventure, let alone one during the pandemic. Here's what I've been doing at each new place – in addition to asking for rooms that have been vacant for 24+ hours, whenever possible. pic.twitter.com/e5Xyi75HG9
— Zach Honig (@ZachHonig) December 4, 2020
It's clear that airborne transmission presents the biggest risk of contracting COVID-19, and droplets can linger in the air in a poorly ventilated space. Certain masks can offer protection, but that isn't a practical solution for anyone hoping to enjoy an overnight stay.
So, to limit my chances of exposure, I've been taking the below precautions at each hotel — the only indoor place I'd consider taking off a mask outside of my own home.
I book rooms with balconies or windows that open all the way, or window AC units, so it's clear that ventilation isn't shared between rooms
I call the front desk and ask the hotel to keep the room empty for 24+ hours prior to check-in, if occupancy allows
I open the window as soon as I arrive, turn the air on high and leave for an hour or so, usually to pick up a takeout meal
Then, on the surfaces front, I work through the room with disinfecting wipes, catching all light switches, door handles, bathroom fixtures and anything else I might come into contact with.
While this last step may be less of a factor when it comes to COVID-19, wiping down surfaces can help keep you safe from other germs, and may add some peace of mind.
In total, it takes me about five to 10 minutes to prepare a new hotel room, even with larger suites, such as the one-bedroom condo I booked at Embarc Palm Desert.
You might also consider avoiding using elevators (ask for a room on the ground floor, or use the stairs), limiting yourself to sealed cups and utensils and declining housekeeping and other services by keeping the do-not-disturb sign on your door for the entire stay. Checking for bedbugs is never a bad idea, too.
Bottom line
Admittedly, this process does take some of the fun out of staying in a hotel. In fact, we ended up cutting this trip short by a night to avoid dealing with another room, choosing to take a redeye flight home from Los Angeles (LAX) to Newark (EWR) — the fact that most other passengers would choose to sleep instead of removing their masks to eat also added some appeal.
I'll definitely keep up some of these practices even after the pandemic — while I'll be less concerned about ventilation once COVID-19 is no longer a threat, wiping down surfaces has always been a priority, and will continue to be in the future.
Featured photo by Zach Honig/The Points Guy
SPONSORED: With states reopening, enjoying a meal from a restaurant no longer just means curbside pickup.
And when you do spend on dining, you should use a credit card that will maximize your rewards and potentially even score special discounts. Thanks to temporary card bonuses and changes due to coronavirus, you may even be able to score a meal at your favorite restaurant for free. 
These are the best credit cards for dining out, taking out, and ordering in to maximize every meal purchase.
—
Editorial Disclaimer: Opinions expressed here are the author's alone, not those of any bank, credit card issuer, airlines or hotel chain, and have not been reviewed, approved or otherwise endorsed by any of these entities.
Source: Read Full Article