Approximately 70 expedition cruise ships are in service across the globe, according to CLIA, and more are on the way. Noah Brodsky, the chief commercial officer for Lindblad Expeditions, spoke with cruise editor Andrea Zelinski about trends and issues in the expedition cruising market.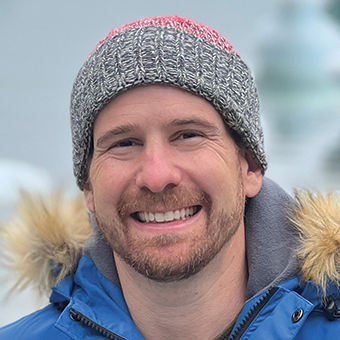 Q: What does the expedition market look like right now?
A: Expedition is undoubtedly the mega-trend of the decade. So many things have come together to set the stage over the last couple of years for this boom that we're seeing in expedition-style travel. That includes accessibility and interest in the far corners of the Earth, whether that's from Nat Geo TV streaming on Disney+ now or some of the big-name shows that have come out lately. There's just this great interest in seeing the corners of the Earth combined with fears that it will be gone. That's really never been part of the explorer ethos before, that you have to get there before it goes away.
Q: Is the expedition market getting oversaturated?
A: There continues to be a ton of demand. There's definitely not a lot out there that is really phenomenal, true expeditions. … Companies that do it well and deliver a fulsome experience to the guest, that's not oversaturated. There will always be demand for incredibly well-done expedition travel. … Could the market get oversaturated with [operators] who don't know what they're doing and are bringing the wrong ships and don't provide a great experience? Absolutely, it could.
Related: Lindblad Expeditions expanding its resources for travel advisors
Q: What about destinations? Are any in danger of overcrowding?
A: There are certain places where we think collectively that they are reaching their capacity, and they need to be very thoughtfully regulated on the number of passengers that can go. But there are other destinations that are still very wild and untouched by us, by expedition. Certainly when people think of an Alaska cruise, what they have in mind is a 5,000-person ship, where you're so high up off the water there could be a dolphin right under your cabin and you wouldn't even know it. If you go on our ship, go on the National Geographic Sea Bird with 62 people, you're going to be looking eye to eye with dolphins when you're out on the Zodiac. You're going to be in coves and rivers that a big ship could never fit in.
Q: What are some of the obstacles that Lindblad Expeditions or your guests are facing right now?
A: Airlift continues to be challenged; this is one that's been a challenge since last summer. Between flight cancellations and changing schedules and still-reduced commercial flight options into certain places, that continues to be a challenge, what feels like to us more schedule changes than we've ever dealt with before. When you're going into these remote locations, that can get really tricky. We operate quite a number of charters for many of our trips, and even that has been more difficult with air traffic control shortages that happened last summer.
Q: How does demand for the Arctic compare to demand for Antarctica?
A: It doesn't have the same bucket list appeal as "I made it to the seventh continent. Check." But for people who are passionate about traveling, it's an incredible place to go. One of the things we see in our bookings is that once someone has been to Antarctica, they're really likely to go to the Arctic next. After they go to Antarctica, they either fall in love with the penguins and they want to go to the Falklands in South Georgia, or they fall in love with the ice and they want to go see the Arctic. 
Source: Read Full Article