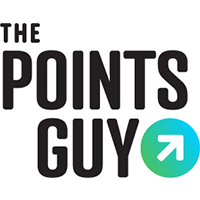 This breaking story will be updated throughout the day.
American Airlines is putting its Boeing 737 MAX back in the skies today, a symbolic first push for the carrier to try restoring confidence in its 24-and-counting fleet of troubled aircraft.
The Fort Worth-based carrier will operate a media-only test flight from its mega-hub in Dallas to its maintenance facility in Tulsa, Oklahoma, and back – a public show of faith of the jet that was grounded nearly two years ago by the Federal Aviation Administration following the second of two fatal crashes that took a combined 346 lives.
As part of the journey, invited guests will have the chance to see firsthand how the carrier says it's safely bringing the planes back to service.
Sign up for TPG's free new biweekly Aviation newsletter for more airline-specific news!
The flight itself  — American Flight 9750 — is expected to depart from the charter pad of Dallas/Fort Worth (DFW) – AA's busiest airport – at 11 a.m. ET. With 65 minutes of scheduled flying, the flight will host roughly 95 people in total — myself included — who will be become the first members of the public to fly a MAX since March 2019.
N308RD, a two-year-old 737 MAX 8, will take the media to Tulsa – where American runs a large maintenance facility – before returning them to DFW.
On Tuesday, this particular aircraft became the first that American returned to the skies. American CEO Doug Parker and his wife Gwen, as well as American's president Robert Isom and other high-ranking employees, were on the positioning flight from Tulsa to Dallas.
The media demonstration flight on Wednesday will leave from a cold and dreary morning  at DFW. Media assembled for the flight was huddled in an open-air parking lot just a few miles north of the passenger terminals at about 9:45 a.m. ET as they awaited boarding.
American Airlines employees were on hand to prepare for the day's events, checking identification and escorting staff to the tarmac in yellow vests.
Spirits among the crowd were upbeat, seemingly viewing today's move serves as a new chapter for the troubled jet.
Though it was hard to glean facial expressions under masks, groups of friends and colleagues traded stories and looked excited about what's to come.
The flight today represents a step forward for the beleaguered jet, which was introduced in 2017. It quickly became a best-seller for Boeing, but was grounded worldwide last spring after the crash of a Lion Air 737 MAX 9 in late 2018 and an Ethiopian Airlines 737 MAX 8 in March 2019.
Now, the MAX has been cleared to once again take to the skies after FAA lifted its more than 20-month grounding on Nov. 18.
That paved the way toward restoring commercial service with the jet, though the planes must receive system updates and pilots must undergo new training before being cleared to fly again. American plans to give a hands-on demo of some of these updates during the two-hour tour of the maintenance facility.
However, just because the MAX is certified once again doesn't mean passengers will necessarily be comfortable flying the jet.
On Thursday, American will fly the first of five employee-only "flights to nowhere" that are intended to have the same effort on its workforce.
"We know that restoring our customers' confidence in the 737 MAX starts with ensuring our own team members are comfortable," American said in an internal memo explaining why it's running those missions that will continue through Dec. 17.
After the employee-only flights, the carrier will offer on-the-ground aircraft tours to its largest corporate customers. This show-and-tell will include time with American's top pilots and mechanics, though the details are still being worked out, a carrier spokesperson confirmed to TPG.
Still, critics of the plane remain. Families of the victims of one of the 737 MAX crashes called Wednesday's flight "a media stunt" and said regulators were rushing certification.
These confidence-boosting steps all lead to Dec. 29, when American plans to fly the first commercial MAX flight in the U.S. from Miami (MIA) and New York's LaGuardia Airport (LGA). Through Jan. 4, the MAX is slated to operate one daily round trip between these cities.
Throughout January, AA expects to gradually phase more 737 MAX aircraft into revenue service, with 170 total flights scheduled during the first month of the year, Cirium schedules show.
Isom, American's president, recently told the Skift Forum that "I'll be on the first flight from Miami to LaGuardia and I'll have a lot of friends on that flight as well."
Related: How to tell if you're booking on a Boeing 737 MAX
While American is working to convince would-be flyers that it's safe to fly a MAX, worries remain. Just look at the numbers: Southwest recently confirmed that roughly 25% of flyers aren't comfortable flying the MAX.
Fortunately, all the U.S. airlines that currently have MAXes in their fleets — including American — have confirmed that nervous travelers can change flights if they're booked on a MAX. (It's easy to determine whether you're booking a flight on the newly recertified jet.)
Looking to the future, American plans to have 100 MAXes in its fleet. As such, avoiding the MAX will become harder and harder in the coming years. Alaska – which will soon take delivery of its first MAX – as well as Southwest and United all plan to fly the jet in 2021.
For now, American is working to educate the public about its plan for safely bringing its MAXes back to the skies. Stay tuned to TPG for more about American's efforts.
All photos by Zach Griff/The Points Guy
SPONSORED: With states reopening, enjoying a meal from a restaurant no longer just means curbside pickup.
And when you do spend on dining, you should use a credit card that will maximize your rewards and potentially even score special discounts. Thanks to temporary card bonuses and changes due to coronavirus, you may even be able to score a meal at your favorite restaurant for free. 
These are the best credit cards for dining out, taking out, and ordering in to maximize every meal purchase.
—
Editorial Disclaimer: Opinions expressed here are the author's alone, not those of any bank, credit card issuer, airlines or hotel chain, and have not been reviewed, approved or otherwise endorsed by any of these entities.
Source: Read Full Article