Hard Rock International has built a worldwide entertainment and hospitality empire spanning more than 240 hotels, casinos, live performance venues, retail outlets and restaurants. Expansion has been a focus for the group, which acquired the Mirage Las Vegas Hotel and Casino late last year, unveiling plans to bring a guitar-shaped Hard Rock property to the Strip, and debuted the Hard Rock Hotel New York in the heart of Manhattan this spring. Hotels editor Christina Jelski recently spoke with Jim Allen, chairman of Hard Rock International and CEO of Seminole Gaming, to get an update on the Hard Rock's progress.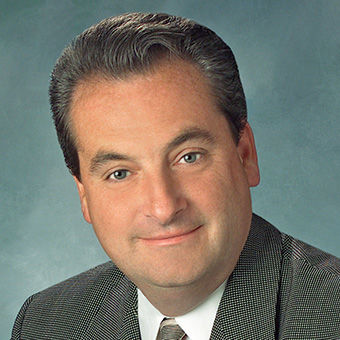 Q: As much of the U.S. hospitality sector enjoys a robust rebound, what's your outlook for this year's summer travel season?
A: Some states have picked up faster than others, but we are starting to see real increases in foot traffic. People have been pent up for two years, and they have some additional discretionary income. Obviously, there's the concern around inflation, but for right now, people are definitely going out and having some fun, which is great. The regional gaming markets are all doing very well, and Las Vegas, as a destination, is doing extremely well. In most gaming markets across the U.S., there's double-digit growth, and in many markets, that growth is above even 2019 levels. I don't think that's a trend that's here to stay long-term, but certainly short-term, it's been really great for the industry.
Q: What do you think will prevent that level of growth from continuing longer term?
A: Frankly, I don't think any of us can predict what may or may not happen when it comes to the potential for a recession. Obviously, you have division within the economic community as to whether that may or may not happen, so it's hard to say what is "back to normal" right now. But I think all of us know that $5 or $6 for a gallon of gasoline is not normal. And that really will create, I think, some challenges in the regional markets.
Q: In addition to the high-profile projects in New York and Las Vegas, where else is Hard Rock eyeing when it comes to expansion?
A: In Brazil, we have seven or eight hotel deals that we've signed, and we've announced a new 1,800-room resort and casino coming to Jamaica. Here in the U.S., we are definitely competing for one of three downstate New York casino licenses, and our Hard Rock Hotel & Casino Tejon project in California continues to move forward. Historically, we do anywhere from 10 to 15 hotels a year and 15 to 20 Hard Rock Cafes a year, so there are some 70 or so different projects that we're working on to expand the Hard Rock brand at any given time.
Q: Will the Jamaica resort be part of Hard Rock's all-inclusive portfolio?
A: Yes, and we will continue to evaluate and look at expanding further into all-inclusive.
Q: Since the onset of the pandemic, has there been a shift in the types of markets that Hard Rock is prioritizing for development? Are city markets, for instance, as attractive as they've always been?
A: There's no doubt that in the U.S., the cities have challenges that need to be addressed by our political leaders. And I think that if they don't address them, then yes, it can be a challenge as you evaluate safety levels and crime. You know, in some of these cities, the prosecutors just decide they're not going to prosecute, and some of the crimes that aren't being pursued are just mind-boggling. Unequivocally, that does play into our decision as to whether we want to be in a specific city. 
Source: Read Full Article