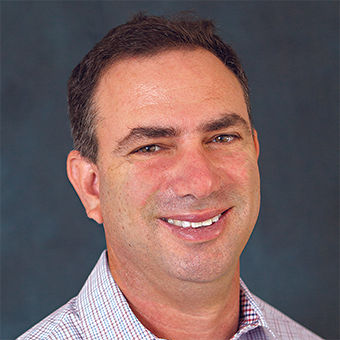 One evening late last month I did a simple Google search for job listings at Charlotte Airport to see what I might learn.
The second listing that came up, for a wheelchair attendant position with a company called Prospect Airport Services, paid just $9 per hour, plus tips. 
Prospect, which contracts with airlines to provide ground service staff at airports around the country, partners in Charlotte with the airport's dominant carrier, American. 
This summer, American was among several U.S. airlines that made the wrong kind of headlines for poor on-time performances and struggles with cancellations. Spirit became the poster child of this saga in early August, when it canceled 2,800 flights over 11 days, peaking with consecutive days in which it canceled more than 60% of its flights. Southwest has also contended with negative headlines and operational difficulties, while subpar on-time performances extended to Allegiant, Frontier and JetBlue.
American, Spirit, Southwest and Allegiant are also among the carriers that have cited a shortage of airport groundworkers as one reason for their summer struggles. Spirit, notably, says that continued airport staffing shortages has forced schedule reductions through September.
The sudden reemergence of domestic travel demand, fueled by the ultracompetitive job market for low wage earners, are the immediate causes of that shortage. But viewed from a broader perspective, airlines themselves can't escape blame. For decades carriers have systematically shed former in-house groundworker positions at airports, opting instead to outsource them to companies like Prospect as a cost-saving measure. For some carriers those strategies came home to roost this summer. 
According to Bureau of Labor Statistics data analyzed by the Service Employers International Union (SEIU), airlines directly employed 75% of their baggage handlers and skycaps in 2002. In 2020, 96% of those workers were employed though contractors. The trendline for wheelchair attendants has been similar. 
More broadly, a study commissioned by the Communications Workers of America union found that the portion of employment that U.S. airlines outsourced increased from 19% in 2001 to 30% in 2018. During that period, wages for workers employed directly by airlines rose 21% when adjusted for inflation, while they were stagnant for contracted workers. 
Happily, wages for wheelchair attendants aren't always as low as they are in Charlotte. There are currently 23 large U.S. airports governed by living wage ordinances, according to the SEIU. 
Still, airlines continue fighting such laws. This summer, for example, American fought against a measure passed by the city of Philadelphia to increase wages and health benefits at the city's airport, where it is the hub carrier. Meanwhile, the trade group Airlines for America (A4A) is fighting in federal court against a new San Francisco law that ups requirements on airport employers in regard to employee health insurance plans. 
Last month, while reporting a story about the airport worker shortfall, one message I heard repeatedly is that low-wage airport jobs are innately difficult to fill, largely because airports are often inconvenient to city centers and because airport workers must pass time-consuming federal background checks. 
Considering the operational challenges many U.S. airlines have experienced over the summer due to staffing shortages among their airport contracting companies, perhaps it is time the carriers consider whether relying heavily on low-wage, contracted groundworkers is penny-wise but pound-foolish. 
Source: Read Full Article