While Crystal Cruises loyalists hope the line will find new owners, many former employees have moved on. That includes Carmen Roig, who was senior vice president of marketing and sales when Crystal closed in February and is now vice president of sales for Princess Cruises, a line she fell in love with as a child watching "The Love Boat." Roig, who started her career with Carnival Cruise Line in 1981, talked with cruise editor Andrea Zelinski about how Princess can work better with travel advisors and what "business as unusual" means.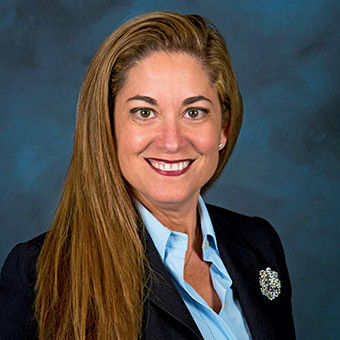 Q: After Crystal, you were going to retire. What was it about this position at Princess that persuaded you not to?
A: It was the whole thought that I'd never been on a Princess ship and that I had started working in embarkation inspired by "The Love Boat" and having once been part of the Carnival family and coming back and really finishing my career.
The ending to Crystal is very, very sad, but from a professional standpoint — for me and my career, and being as competitive as I am — nobody ever wants to leave an industry or a career on a low note. This was a great opportunity to join an amazing brand, come back full circle to the family and, in addition to that, do passionate sales, which is what I really love. It's a comeback of sorts.
Q: What should agents know about the direction that Princess is going?
A: It's an amazing brand, and I think it's been very humble and not as assertive as it needs to be, especially with the trade. My vision is that I want us to be the best in class from a sales perspective, that when you would ask a travel partner who's the best partner you have in the cruise industry, they'd say, "Princess." And I don't think they could say that now. I want to make sure that the trade knows who we are, what we are, and that we're here to support them and grow their business and our business. 
I never want to be caught up in a sea of sameness from a sales perspective. The brand is sure not like that. It's got to have those relationships really represent and back up what the brand does.  
From a relationship standpoint, we have to be more visible. We have to shout from the rooftops what it is that makes us so different. I don't think we've had that approach. 
I want to empower our sales team so that they truly are CEOs of their respective territories. They own it, they own those relationships, and we look at the trade as truly do-or-die for us. Those relationships are critical to our future growth and success, especially in this recovery and for years to come.
Q: It's a complicated world out there with Covid regulations and fighting in Ukraine. How are sales coming along?
A: We're not in the driver's seat, which is really difficult. We've all learned what an impact this pandemic has had, not just on cruises but on the entire travel industry in the world, period. And we keep getting even more challenges. It's not the number of challenges that we face, it's how we overcome them. It's still a recovery year. I like to tell the team, "It's business as unusual." That's why we need our travel partners even more, because they are the value interpreters. It's up to them to be able to get out there and tell the consumer what a great value proposition a cruise is. And that's for the industry completely, it's not just a Princess message.
Q: What trends are you noticing right now?
A: Everybody wants to look at pre-pandemic 2019: What was life like then? That's not the life we're in today. It's a very different situation. The trend is closer-in bookings. Normally, anybody dealing with Alaska, you're looking at a booking window of 18 months, 12 months. Even as far as 24 months. We're getting a lot of close-in business that you normally wouldn't have seen for Alaska. That is huge.
More than ever, people are saying, "It's close to home, let's go." And they're doing it even closer in, which is fantastic. It doesn't take away the fact that they're looking at 2023, as well. For us, there are a lot of folks even closer in and the opportunity's there because we have the space. 
Source: Read Full Article