Viva Cruises is relatively new to river cruising, but its parent company, Swiss shipping company Scylla, has provided river cruise ships for brands like Tauck for years. River cruise editor Nicole Edenedo sat down with Andrea Kruse, COO and co-founder of the Dusseldorf, Germany-based line, onboard its newest ship, the Viva Two, to talk about the company's plans, its target audience and its decision to sail year-round.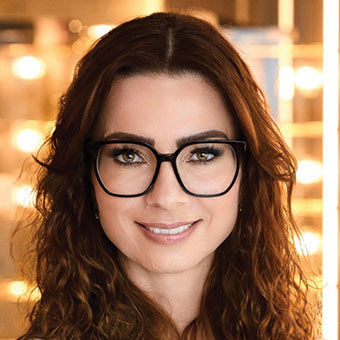 Q: Who makes up Viva's current demographic?
A: German-speakers, so Austria, Switzerland and Germany together; we are well-known there already. But we are not dedicated only to one market. Even though we are based in Germany, we are not a German cruise line. Now, after the pandemic, we can see we are growing tremendously within the European markets and hopefully also in the future the U.S. and Canada. Our goal is to have around 10% of cruisers from the U.S. market. That would be excellent. Same for the U.K. market.
Q: Who is Viva Cruises trying to reach? A younger market or the traditional river cruise client?
A: The people who are 60 today are different from 60-year-olds 10 or 20 years ago. They are all open-minded, they love to travel and to enjoy, and I think this is our main focus, to create a product for them. What do people actually need for their daily vibe? I would say some good food, a good bed, some nice atmosphere, some good drinks, maybe a good massage. We don't have to go that fancy to have the perfect product. We have bikes onboard, which guests can use free of charge. The spa has a steam room and sauna. We are cruising all year long. Sometimes it's just those little things. And I think our slogan, "Enjoy the Moment," covers that pretty well.
Q: Year-round river cruising is not very common in the industry. What's the reasoning behind extending Viva's river cruise season in such a way?
A: The idea came up during Covid. You never know what's happening with high and low water, and last summer was rough with the low water. Worst-case scenario is that you can't cruise at all. So for us it was really important to think about how we can extend our season and what can we do if something happened so that we have possibilities paired with the high season.
We're already cruising in November and December without any break. So why not cruise January, February, March? The cities are there, the rivers are there. You have to adjust little things, because when you are on the Danube and Rhine at that time, the weather is not the best, but it also can be nice. So we came up with our wellness cruises; besides having the spa and massages, we serve more healthy foods, low-carb, more detox teas, smoothies. We also have crime cruises; we have writers who come onboard, and they'll talk about their novels, and when we dock, you can actually visit the sites they've written about. It's pretty nice, especially when our ships are perfectly made for sessions like that; sitting together at 5 o'clock in the afternoon, having tea, you're listening to the authors and it's a little bit cloudy and dark outside.
Q: What are Viva's plans for expansion? 
A: We had our first newbuild last year, Viva One. This year, it's Viva Two, and next year we have Viva Three. So that's big and fast growth. For 2025, we will not have a newbuild, but we will open the Iberian Peninsula's Douro as a destination. We will extend our program in France sailing the Rhone. But we will truly extend our program on the smaller rivers in Europe because we have the ships that can go on them, and there are not many ships left that can go on the Elbe or between Prague and Berlin and Dresden, Germany. Those itineraries are already happening in 2024. And I think with cities like those and Hamburg, Germany — these are really interesting for travelers from the U.S. and Canada. 
Source: Read Full Article