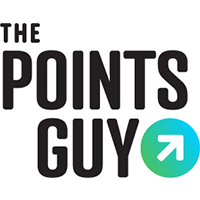 Despite the upcoming winter holidays, American Airlines' route planning department isn't taking any time off.
Over the weekend, the Fort Worth-based airline loaded a major schedule update for 2021 flying, a move designed to "match anticipated demand" for next year, according to a carrier spokesperson.
The route-map shakeup will see American drop four international cities, three of which are permanent. American also will add a host of domestic and short-haul international flights, many of which we'll discuss below.
Sign up for TPG's free new biweekly Aviation newsletter for more airline-specific news!
Goodbye to secondary long-haul flights from Philadelphia
American is closing three European outstations: Manchester (MAN), Prague (PRG) and Reykjavik (KEF). It's also dropping service to Venice (VCE) until 2022 at the earliest, a carrier spokesperson confirmed to TPG.
Instead of offering service from Philadelphia to the aforementioned airports, the carrier plans to redeploy the unused aircraft to Latin America and the Caribbean, according to an internal memo posted by xJonNYC and later confirmed by a spokesperson in a statement.
The move leaves Philadelphia, once AA's main East Coast transatlantic gateway with just 12 long-haul European destinations slated for 2021, including Amsterdam (AMS), Paris (CDG) and London Heathrow (LHR), among others.
In American's latest update that hit this week, the carrier added nearly 2,300 new flights to the Caribbean and Latin American for 2021, boosting the number of available seats by over 8% systemwide, according to Cirium schedules. Meanwhile, European flights were slashed by almost 10%.
Over the past few years, American has see-sawed on its approach to its two main Northeast hubs, New York-JFK and Philadelphia. Leading up to the pandemic, AA was busy winding down much of its long-haul flying from JFK, leaving just the bread-and-butter business routes to places like London and Sao Paulo and shifting the remainder to Philly.
But the pandemic has, in part, upended that strategy. With the retirement of the Boeing 757, AA doesn't have a narrow-body capable of flying some of the "thinner" European routes from Philly. (The Airbus A321XLR, slated to replace the 757, won't arrive until 2023 at the earliest.)
Coupled with the upcoming Northeast-focused alliance with JetBlue, American plans to once again boost international flying from JFK, while somewhat scaling back in Philly with the aforementioned route suspensions.
The carrier has already announced plans to launch nonstops from JFK to both Athens and Tel Aviv in 2021, replacing the carrier's legacy Philadelphia to Tel Aviv service.
Going up against JetBlue in South Florida
While soon-to-be partners American and JetBlue are set to cozy up in the Northeast, things are cooling off down south.
Last week, JetBlue announced a bevy of new routes, including, perhaps most interestingly, three destinations from Miami (MIA) — a new city for JetBlue.
American has long operated a fortress hub in Miami, so this move by JetBlue seems aimed at capturing market share from its soon-to-be partner.
Video: Alaska Airlines CEO Brad Tilden on big Boeing 737 Max order (CNBC)
Physician on how concerned we should be about the U.K. Covid mutation

CNBC


West Virginia Gov. Jim Justice on leading the nation with 91.3% vaccine administration rate

CNBC


Cramer is encouraged by $900 billion relief bill — 'I just don't buy the negativity here'

CNBC


Teeter: It's time to start looking ahead and figuring out what's the next leg of the market journey

CNBC


Tech for Social Justice – Codepath.org CEO Michael Ellison at CNBC TEC Summit

CNBC


Pfizer coronavirus vaccine arrives in Louisiana

CNBC


50 Cent 'forgot' he had bitcoin—now it's worth over $7 million

CNBC


Mayo Clinic CEO on distributing the Covid vaccine to frontline workers

CNBC


Stock up on cash

CNBC


Vimeo CEO Anjali Sud talks growth during Covid-19 and spinoff plans

CNBC


Sell-off shopping list: Traders' top stocks to buy on the latest pullback

CNBC


Cramer on Alaska Airlines upping its 737 Max order: 'This is big'

CNBC


Alaska Airlines CEO Brad Tilden on big Boeing 737 Max order

CNBC


Dollar cost averaging could earn you twice as much

CNBC


Public.com CEO on the social investing platform and company strategy

CNBC


MacKenzie Bezos pledges to donate most of her wealth to charity

CNBC


Physician on how concerned we should be about the U.K. Covid mutation
Dr. Kavita Patel, Brookings Institution fellow and former Obama White House director of policy for the Office of Intergovernmental Affairs and Public Engagement, joined


CNBC



West Virginia Gov. Jim Justice on leading the nation with 91.3% vaccine administration rate
West Virginia is leading the nation with a 91.3% vaccine administration rate, having already administered over 15,000 doses of the first 16,500 the state received. West Virginia Gov. Jim Justice joins CNBC's


CNBC



Cramer is encouraged by $900 billion relief bill — 'I just don't buy the negativity here'



CNBC

Now, AA appears to have retaliated over the weekend.
Starting roughly two months after JetBlue's Miami inaugural, American plans to add three of its own routes from JetBlue's South Florida hub in Fort Lauderdale (FLL).
American will add service to Boston (BOS), Los Angeles (LAX) and New York-JFK beginning on April 2, 2021, on a mix of Airbus A321neos and Boeing 737-800s. Perhaps not coincidentally, those new destinations from Fort Lauderdale represent JetBlue's two biggest hubs (JFK and Boston) and its newest base in Southern California (LAX).
All three routes technically represent service resumptions for the carrier, though the timing points to a jab at JetBlue. Cirium schedules show that AA last operated flights from FLL to Boston in 2005 and service to JFK and LAX in 2013.
While it remains to be seen how closely the two airlines coordinate in the Northeast, the latest tit-for-tat route announcements have the relationship starting on rocky ground.
More: JetBlue adds Miami in 4-city, 24-route expansion
From Charlotte to paradise
With most of the carrier's long-haul flying temporarily suspended due to the coronavirus-related drop in demand, American has been deploying its wide-body jets on domestic routes.
Come May 6, 2021, American will launch non-stop Charlotte (CLT) to Honolulu (HNL) service on the Boeing 777-200, representing the first time the carrier has flown the route since 2010 when it last flew with the US Airways livery.
This 4,679-mile, ten-hour flight will be the carrier's longest to Hawaii and comes just weeks after Hawaiian Airlines announced new service to Austin (AUS) and Orlando (MCO).
Unfortunately, award availability in business class remains sparse on Charlotte flight, with one-way fares starting at 64,000 AAdvantage miles.
With spare planes and international destinations closed to tourists, American may be betting that it can (at least) break even on the new route. Only time will tell if the Charlotte to Hawaii flights will perform better than they did during the three months it flew between 2009 and 2010.
Entrenching Dallas/Fort Worth
Throughout the pandemic, the Dallas/Fort Worth (DFW) airport briefly became the country's busiest, thanks in part to American doubling down at its fortress mega-hub.
Dallas flights have recovered faster than much of the carrier's network, and American isn't letting its competitors steal market share within the metro area.
In addition to adding new flights from Dallas to Eugene (EUG), Fairbanks (FAI), Fayetteville (FAY), and St. George (SGU), American is also gearing up to go head-to-head with Southwest in Long Beach (LGB).
Starting April 2, AA will launch once-daily nonstop service between DFW and LGB, in a move aimed to compete with Southwest's new Dallas/Love Field (DAL) to LGB route, which is slated to begin on March 11.
More: Southwest Airlines adds 16 new routes, including from Houston and Long Beach
Bottom line
The pandemic has caused airlines worldwide to rethink their route maps, and the latest round of major changes comes from American.
The carrier is adding new flights aimed at competing with the recent expansion from both JetBlue and Southwest. Additionally, the carrier is winding down some of its European flying, while boosting its presence in the Caribbean and Latin American. Finally, the carrier is launching its longest nonstop to Hawaii.
Now we wait for a possible response from American's competitors.
Featured photo by Zach Griff/The Points Guy
SPONSORED: With states reopening, enjoying a meal from a restaurant no longer just means curbside pickup.
And when you do spend on dining, you should use a credit card that will maximize your rewards and potentially even score special discounts. Thanks to temporary card bonuses and changes due to coronavirus, you may even be able to score a meal at your favorite restaurant for free. 
These are the best credit cards for dining out, taking out, and ordering in to maximize every meal purchase.
—
Editorial Disclaimer: Opinions expressed here are the author's alone, not those of any bank, credit card issuer, airlines or hotel chain, and have not been reviewed, approved or otherwise endorsed by any of these entities.
Source: Read Full Article