The Port Authority of New York and New Jersey and N.J. Gov. Phil Murphy did a ribbon-cutting on the new Terminal A at Newark Airport on Tuesday.
The terminal will open to passengers on Dec. 8. Twenty-one of the terminal's 33 gates will open right away, and the remaining 12 will open in 2023.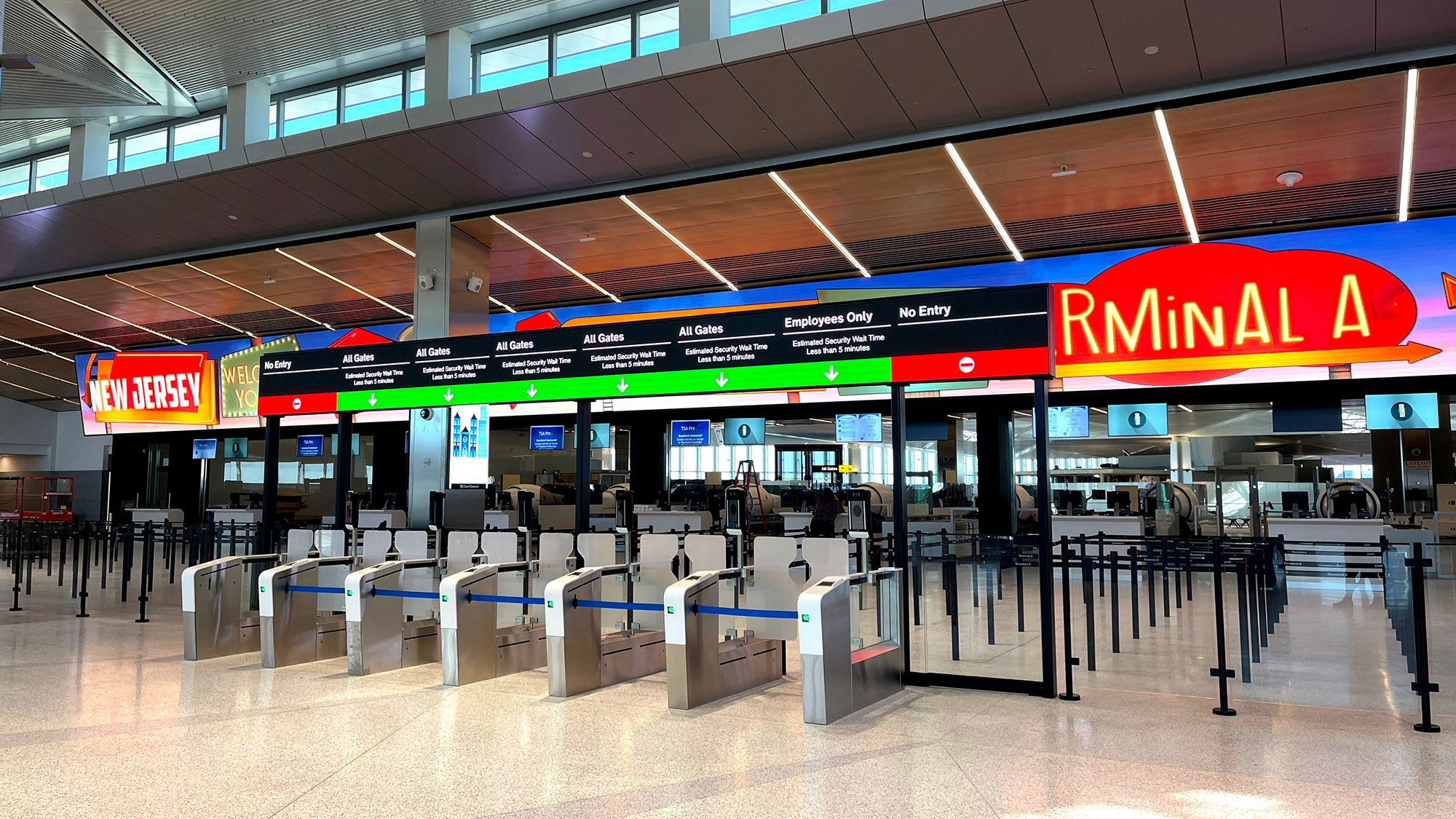 United Airlines, JetBlue, Air Canada and American Airlines will be the first carriers to transition to the new Terminal A, with Delta moving over next year, reports NorthJersey.com. Terminal C is United's main terminal, but the airline operates some domestic flights out of Terminal A.
The port authority calls the $2.7 billion terminal "the largest design-build project in New Jersey history." Replacing an outdated Terminal A that opened in 1973, the new terminal has approximately 1 million square feet of space and modernized check-in, security and baggage-claim areas. 
Xovis sensor technology will be employed at check-in, security, smart restrooms, waypoints and departure gate doors. The technology is expected reduce wait times, increase overall efficiency of operations and improve the customer experience.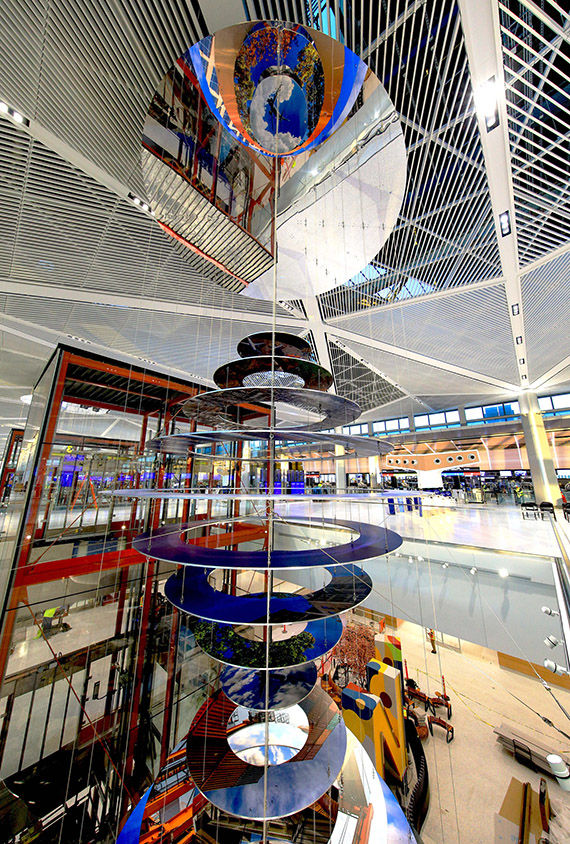 Art showcasing the work of local artists is located throughout the terminal, which gives the new facility a "distinctive New Jersey sense of place," said the port authority. 
Also, the new Terminal A features sustainable design initiatives, including solar panels on the curbside glass canopy and roof of the integrated parking structure, new electric buses to support shuttle operations, water-efficient fixtures, a "cool roof," and energy-efficient indoor lighting and controls.
Bathrooms have a New Jersey landscapes theme, such woodlands, the coastal shores and metropolitan chic. The terminal has a variety of seating, including tandem and soft seating, lounges, benches and workstations equipped with charging stations.
Source: Read Full Article