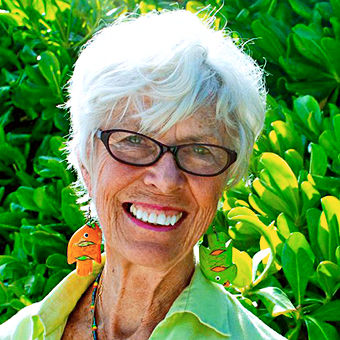 All in all, 2022 has been a very good year to date for Dominica, the Nature Island, known for its dive spots, whale watching, hiking, nine active volcanoes and natural hot spas, 365 rivers, rainforests, waterfalls, a boiling lake, black-sand beaches and members of the Kalinago indigenous tribe.
"Dominica is a destination made for active travelers and active families," said Colin Piper, CEO of Discover Dominica Authority. "The momentum has been growing since our regrowth and reopenings began after Hurricane Maria in 2017."
The accommodations' inventory currently totals close to 1,000 rooms in all categories, including Cabrits Resort & Spa Kempinski, Jungle Bay, Secret Bay, Rosalie Bay, Fort Young Hotel and Pagua Bay House Oceanfront Cabanas.
These properties will be featured in a series of new package tours soon to be launched by Pleasant Holidays.
A 100-room Curio by Hilton and a 128-room Marriott are slated to open by 2024.
Accolades for Dominica's tourism offerings
Dominica also topped the charts as the top island in the Caribbean, Bermuda and Bahamas in Travel & Leisure's World's Best Awards list of 2022 winners.
The award was a first for Dominica, and Piper was in New York recently to accept the award.
To earn the top destination ranking for the first time "was an incredible honor," according to Piper.
In addition, for the second time in three years Secret Bay, Dominica's eco-luxury villa rainforest resort, earned the number one spot for resort hotels in the Caribbean in the World's Best rankings.
"To be recognized by such a prestigious publication as the top island to visit and to have one of our hotels also be number one showcases that Dominica offers a desirable product for travelers seeking to connect with the luxury of nature," Piper said.
New flights to Dominica
What has really helped raise Dominica's visibility in  the U.S. market, Piper said, is the new nonstop service from Miami on American Airlines. The twice-weekly flights launched last December,  jumped to three weekly flights Jan. 10 and went to daily service on April 5. Load factors have averaged 77%, he said.
The flights "have really made a difference. We're getting more dive groups, more leisure travelers and it's paying dividends for the hotels," according to Piper.
Related: Dominica's new tourism logo gives it 'bolder identity'
Through June 30, 68.5% of U.S. air travelers to Dominica have arrived on AA from Miami. JetBlue has service from JFK to San Juan with codeshare connections on Silver Airways, as do Delta and United.
Numbers for summer stayover visitors have so surpassed the arrival numbers for all of 2021.
"We hope to make it to 50,000 stayover visitors this year, and our goal is to get to the 2019 record of 90,000 visitors by 2023," Piper said.
What are its Covid travel requirements?
Dominica eliminated the pre-arrival Covid test requirements and form for vaccinated travelers in April; unvaccinated visitors are still required to produce a negative PCR result taken within 72 hours of arrival or a rapid antigen result done within 48 hours.
Related: Covid travel entry requirements across the Caribbean
Source: Read Full Article