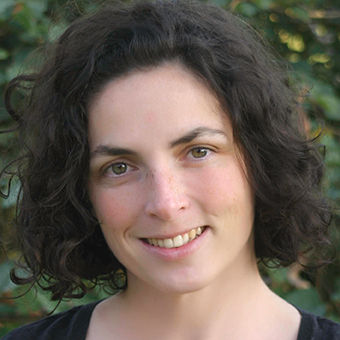 Remember the days when African safaris were a luxury that was reserved for rich, retired couples making the most of their golden years? That picture has fundamentally changed.
Today luxury travelers to Africa are young (in their late 20s, 30s and 40s), savvy, and craving connection with others, with nature and with themselves. That is according to a recent webinar, "When did the luxury traveler become so young?" that was organized by Africa Travel Week and ILTM Africa.
One panelist, Martina Barth, group sales manager for the Liz McGrath Collection, noted that she has seen a growing number of family travelers, honeymooners and couples who are not waiting until retirement to take luxurious vacations. In fact, she said millennials and Gen Zers are expected to be responsible for more than 60% of luxury spending across all industries by 2026, up from 39% in 2019. "Millennials prioritize travel. They'd rather go on holiday than buy property. They are spending more and spending longer times at one place. They like to enjoy the destination and live like a local," she said.
Marcelo Novais, business development manager for Grand Africa Safaris, agreed, saying the luxury traveler of 2023 "has made the conscious decision to invest in travel. Statistics show that the age at which most people will buy their first house is now 40 and up. This is because they are choosing to invest in experiences. The pandemic taught them to take charge of opportunities and not just let life pass them by."
This younger demographic of luxury travelers is characterized by a desire for immersive experiences and a strong sense of connection to the places they visit and the people they meet, according to Elizabeth Gordon, founder and owner of Extraordinary Journeys.
• Related: Natural Selection's cycling tour puts a new spin on safaris
"They are looking for emotionally interesting experiences, and they are willing to mix and match their activities, combining luxury with more simple and authentic experiences," she said. What's interesting, she added, is that these travelers happily mix ultraluxury stays with a mat on the floor that enables them to be close to nature. Important to note, she said, is that they are not backpackers: they are willing to spend money to make their trips logistically easier, such as by booking private flights or exclusive-use villas.
Luxury safaris are not only about game drives anymore, Gordon said. Lodges need to offer, and market, other inspiring activities like walking safaris, community experiences and cooking classes. "Today's luxury is about being flexible and understanding that clients don't want cookie-cutter experiences. The 2023 luxury traveler wants memorable experiences. They want to meet people who change their lives, and they want to gain new perspectives."
A desire to blaze trails
According to Barth, luxury travelers today want to be trailblazers. "They want to be the first ones of their friends to have discovered a new destination, a new property or a new experience. They're on the search for a purpose-driven, intentional holiday with experiences that money can't buy. That's where hyperpersonalization comes in, and that is the essence of luxury going forward."
Transformational travel is important, too, with conservation an important focus. "The younger luxury traveler wants to be involved in conservation. They don't just want to see what's happening and understand it, they want to be active agents and go behind the scenes," Gordon said. "It's similar to the restaurant experience. Restaurants used to hide their kitchens. Today all kitchens are open. It's the same with tourism experiences: We need to open the kitchen and let people cook next to the chef."
• Related: Hiking safaris in remote Tanzania and the Serengeti
This trend can be seen in many new products. For example, African Bush Camps recently launched Impact Safaris, an immersive concept designed for travelers to experience natural wonders and local culture and communities while giving back to the residents of the regions. Besides monetary contributions, Impact Safaris encourage participation in the betterment of communities and open the door for guests to volunteer or donate to projects.
Volunteering activities include participating in local schools' feeding programs, understanding measures implemented to mitigate the human-wildlife conflict, touring the clinic facilities, visiting the community vegetable garden and learning about specific skill development projects of the African Bush Camps Foundation.
Barth says we can expect the age of the luxury traveler to continue to drop. "For the next few years, we'll welcome plenty of 'Henrys' — high-earning individuals who are not rich yet," she said. "The future is exciting, and these travelers will certainly keep us on our toes. My advice? Prioritize visual content and ensure that it's always fresh and relevant. Properties need to keep the momentum going."
Source: Read Full Article