Stanton Social Prime, with creative cuisine from chef Chris Santos, has opened at Caesars Palace, offering a modern take on art deco and dramatic culinary presentations.
Tao Group Hospitality's 200-seat restaurant is inspired by both the Las Vegas Strip and the original Stanton Social on New York's Lower East Side, Santos' first restaurant project. Ruby red, sapphire blue and gold colors with rich textures and patterns greet guests as they enter the main dining room though a velvet curtain. A 10-seat bar and two private dining rooms add to the elegance created by design firm Rockwell Group.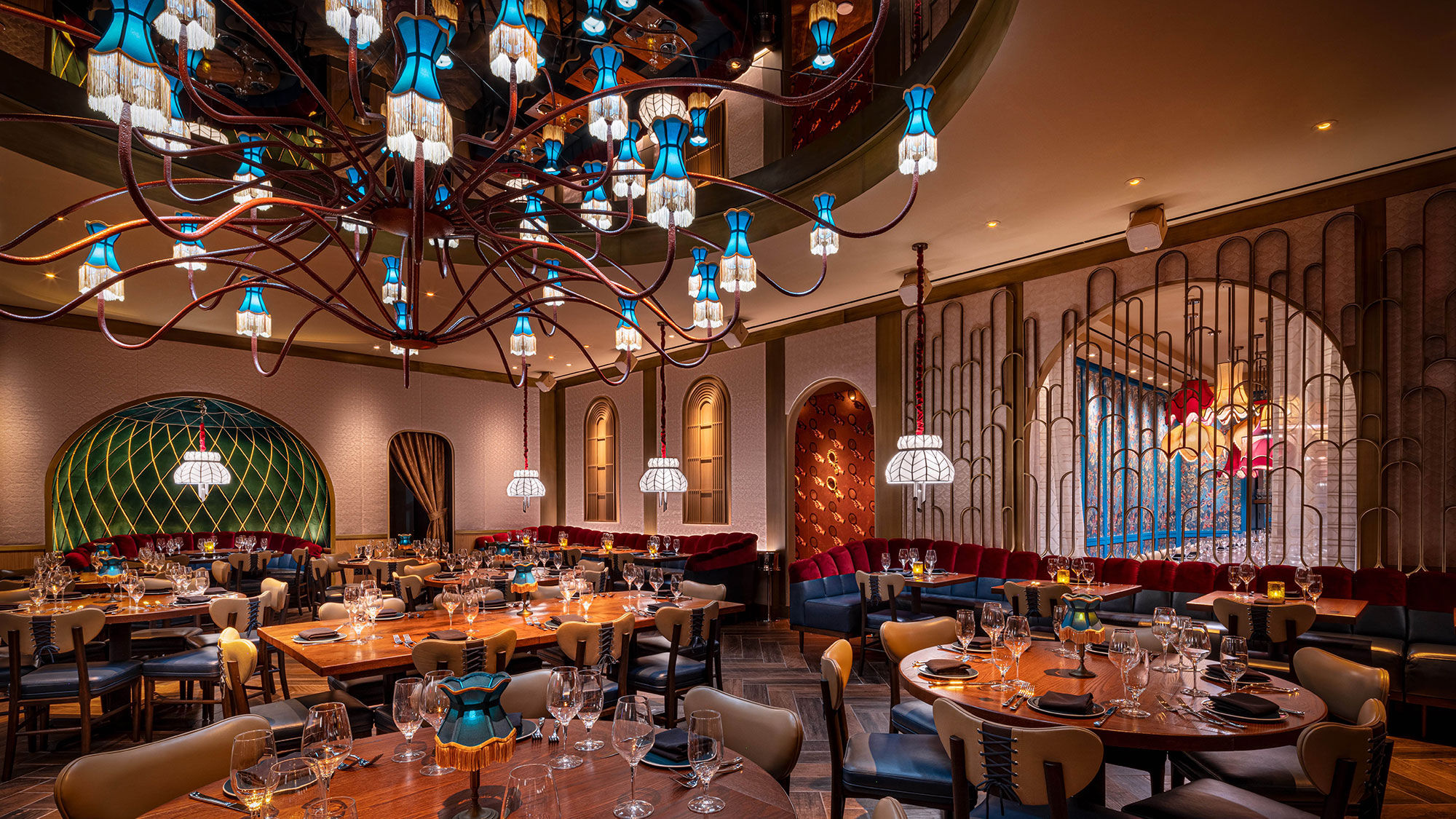 "Stanton Social Prime captures the essence of the 'Entertainment Capital of the World' with its showgirl-inspired design elements and innovative food and beverage presentations," said Terrence O'Donnell, vice president and assistant general manager of Caesars Palace. "We aim to create extraordinary experiences for our guests."
On the menu
The menu has a large selection of prime dry-aged steaks. A 64-ounce Super Tomahawk, a bone-in ribeye hung from a trellis with lights, is served with flambeed au jus poured tableside. A short rib and two pieces of bone marrow crusted with breadcrumbs and au jus complete the dish.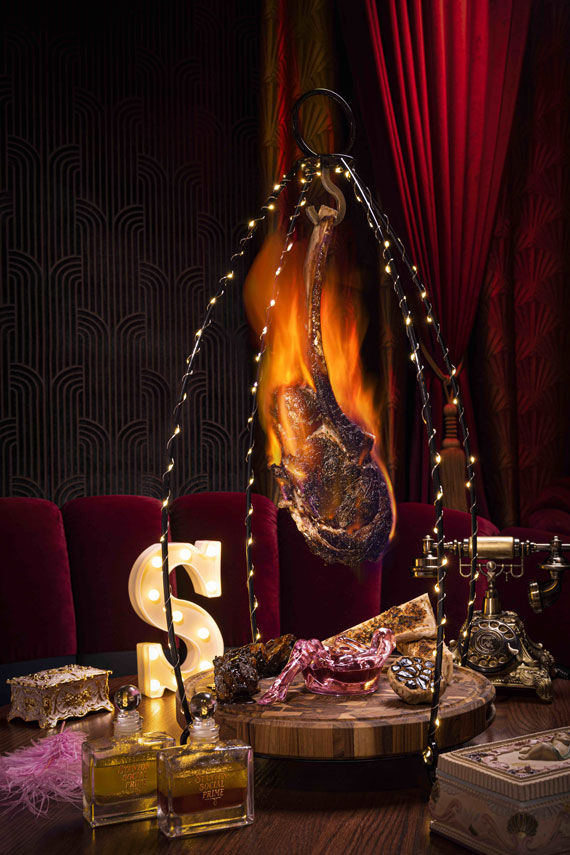 There are also theatrical presentations of black truffle wagyu ribeye cheesesteak sliders, made with fonduta and eight-hour, rioja-caramelized onions; and lobster mac and cheese — a 1.5-pound lobster and taleggio blend cheese flambeed in cognac.
The Strawberry Blond Milkshake dessert includes strawberry mousse, vanilla sponge cake, Chantilly cream and an edible white chocolate cup and straw. The Movie Theater Sundae features a popcorn box filled with dulce de leche ice cream, caramelized banana and toasted movie popcorn.
Stanton Social Prime, next to the Omnia Nightclub, is open from 5 to 10:30 p.m. Sundays, Mondays and Wednesdays and from 5 to 11:30 p.m. Tuesdays and on Thursdays through Saturdays. Guests can visit its website for reservations.
Source: Read Full Article