I closed my eyes, listening to the gentle sound of waves splashing in the harbor. My legs were curled underneath me in a plush chair on the balcony of my room at the newly renovated King Christian Hotel on the island of St. Croix in the U.S. Virgin Islands, and I couldn't imagine a better spot to reflect on both the tranquil pace of island life and the rich history that had revealed itself to me just a few steps away.
Right now the island, which sits just south of the more well-known USVI sister islands of St. Thomas and St. John, is experiencing a bit of a resurgence, with the help of revamped hospitality businesses and pioneering new
conservation efforts that are preserving what was always perfect about
it. In December, Congress designated the entire island a National Heritage Area, recognizing the unique confluence of historical, cultural and natural attractions.
Raising the reef
Heading out to the Buck Island Reef National Monument, which sits just north of St. Croix, also exemplifies the draw of the unmatched natural resources.
Bouncing along on a catamaran one sunny morning along deeply colored turquoise waves, I was on my way to see the reef and the abundant marine life it draws with Caribbean Sea Adventures.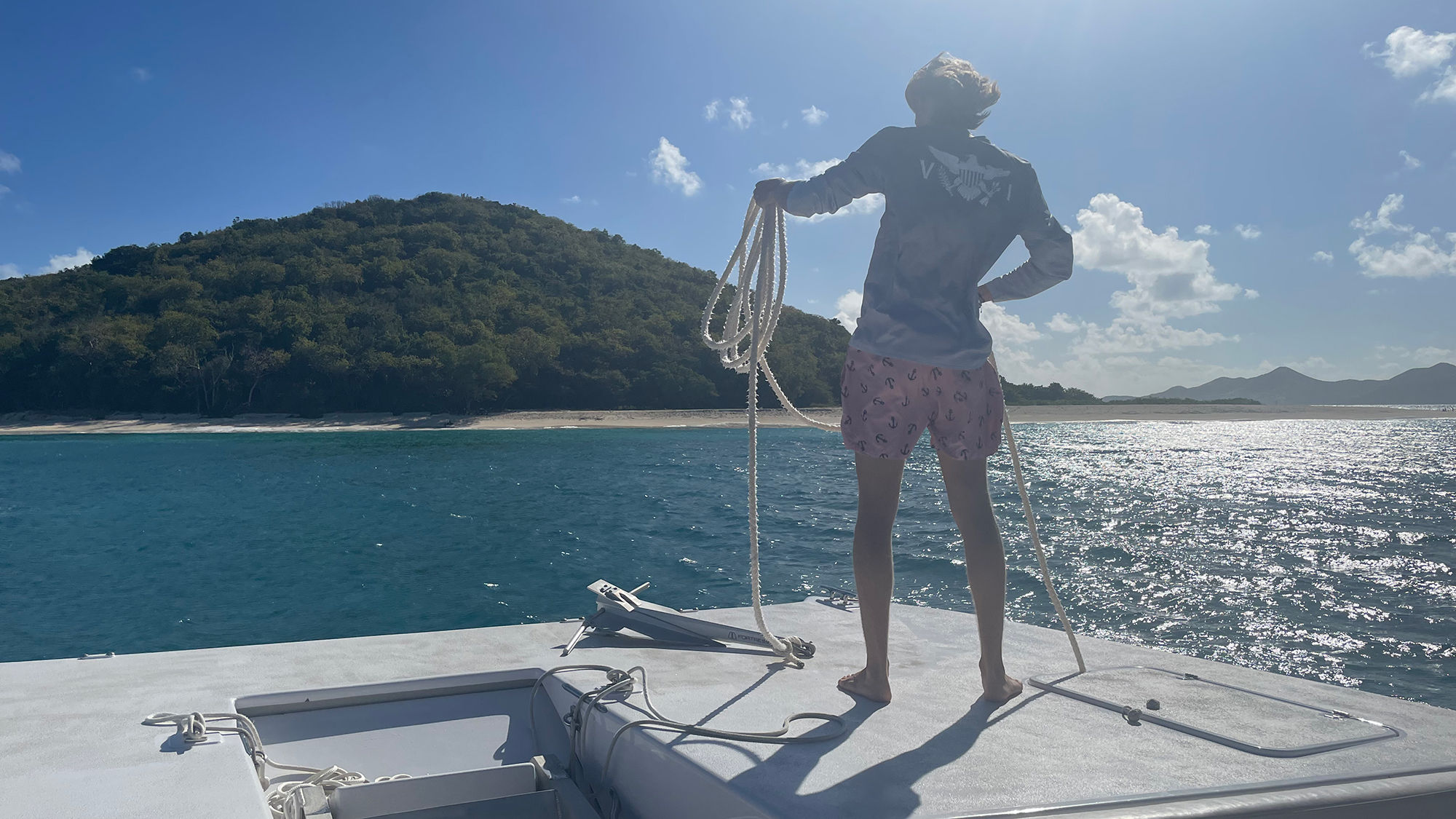 Like much of the world's reefs, this one could use some TLC. That's exactly what Jessica Ward, the Virgin Islands coral manager for the Nature Conservancy, is aiming to do. In December, the group outplanted its first coral there and has planted about 3,000 so far. And last year, they opened the U.S. Virgin Islands Coral Innovation Hub, which Ward said is open to the general public each Tuesday.
"People want to come swimming on reefs, they love this water … they want to see sea turtles, they want to see corals, they want to see fish, and if your reefs are dead people aren't going to want to see that," she said. "So losing coral reefs can be damaging literally to your infrastructure because you're not getting the protection from storms and things but you're [also] losing a huge economic revenue."
Pulling up to Buck Island, about a 30-minute ride from St. Croix, I jumped off the back of the boat, immersing myself in some of the bluest water I'd ever seen and fanning my fingers across the buttery soft sand on the shore. There, passengers could practice with the snorkel equipment or walk along the deserted beach.
It was a quiet and peaceful introduction to the national monument before we packed up the boat again and headed out to where the waves were breaking on the reef. As we pulled up and dropped anchor, I couldn't wait to jump into the
crisp water and snorkel along a marked underwater trail, waving to small
collections of blue, yellow, and purple fish as I whisked by them.
History lesson
The next day, back on the island, I signed up for an Alexander Hamilton tour, which offered an opportunity to learn a bit about the island's history.
Interest in the "10 dollar founding father," who was born on the island of Nevis but spent most of his formative years on St. Croix, has been boosted by the Broadway musical's fame, and walking among the brightly colored Danish colonial buildings allowed me to picture what life was really like for a young Hamilton while at the same time offered insight into the island today.
We traced his life and family across the town of Christiansted on a walking tour: from Fort Christianvaern, where his mother was imprisoned by her first husband, to the spot where he lived when he moved to St. Croix and on to where he clerked for an import-export firm — which he famously called "the most useful part of my education" — before moving to the mainland.
"Hamilton is like our gateway, as it were. He opens the door for others to explore what St. Croix has to offer," Yulette George, a guide with Crucian Heritage and Nature Tourism, told me. "St. Croix is a living community that has a lot to offer … [Visitors] want to do this tour because they love the play, but I'm getting more folks that are really interested in history, the true history."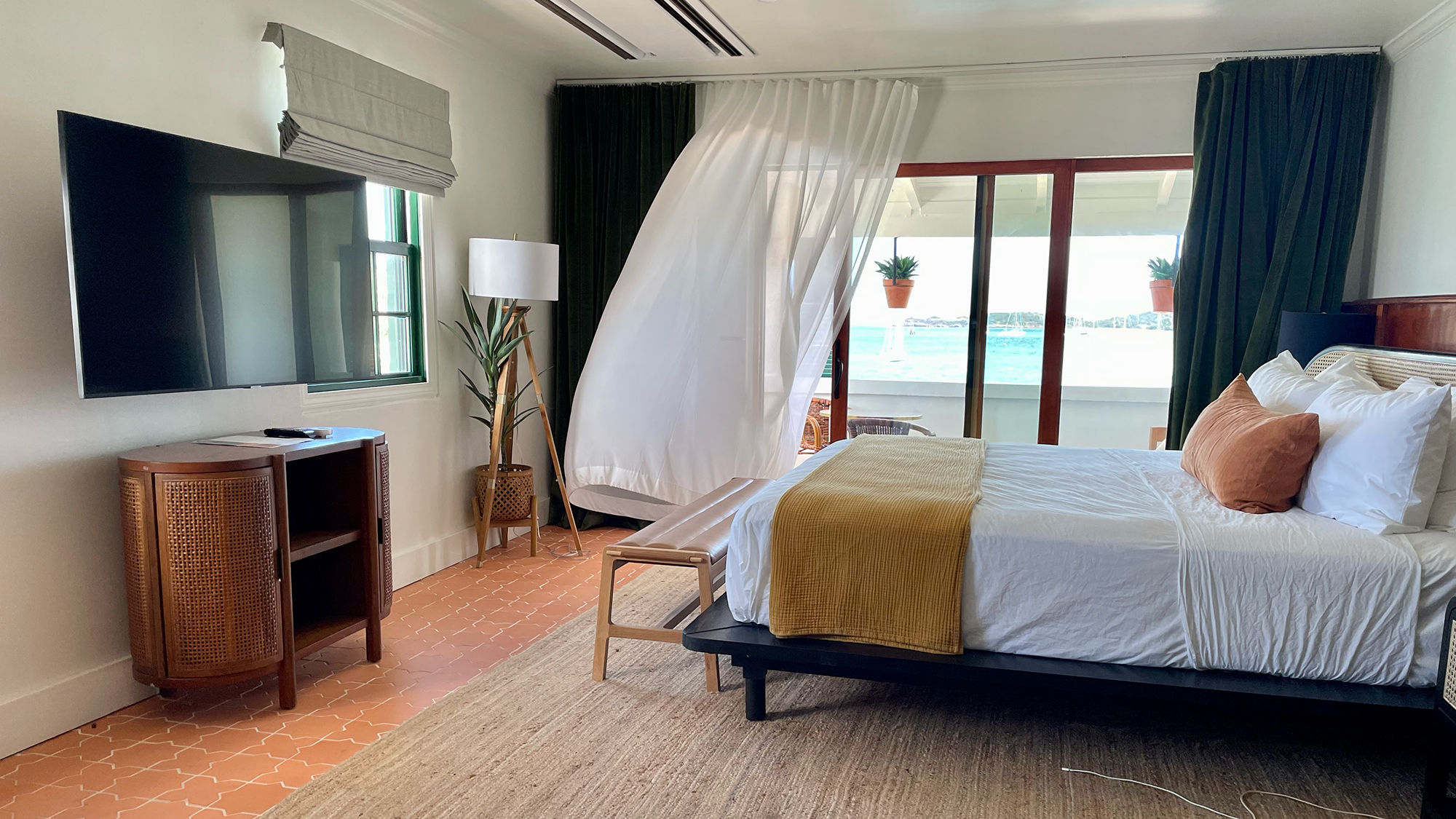 Back at the King Christian Hotel,
rooms are airy and
feature custom-designed terracotta tiles, natural jute rugs and modern
bathrooms with floor-to-ceiling marble. The property, which sits in the heart of the waterfront town of Christiansted and overlooks the Christiansted National Historic Site, completed a renovation of its 46 rooms and suites in November and
is in the process of adding more than 70 more.
Its natural vibe complements its
buzzy on-site restaurants like El Leon, where giant margarita jugs are
ceremoniously carried to raucous tables, and Cream & Co, where
homemade ice cream comes with a dizzying choice of toppings.
But it's the property's location on the island that is special, owner Chris Pardo said.
"I
think what the challenge has always been for St. Croix compared to St.
Thomas and St. John is, geographically, it's not located inside the same
archipelago," he said. "What's amazing here is we have the opportunity
to be something different … I think we have to embrace what we are."
That comes in the form of celebrating its natural resources and diverse microclimates, he said. At the Waves Cane Bay,
for example, Pardo's other property that he finished renovating in
2021, he's focused on using those island resources at the waterfront AMA
restaurant, which serves sustainably sourced, local seafood alongside
the sounds of crashing waves.
Source: Read Full Article