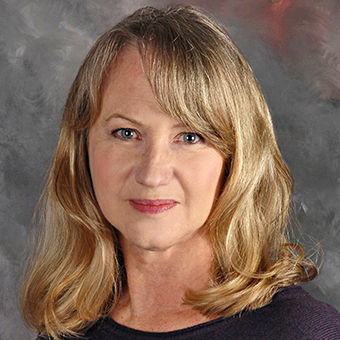 In Ireland, as in the rest of Europe, the surge of international summer visitors was a reassuring balm to tourism officials on edge about the postpandemic future of the industry.
For the record, the number of international arrivals to Ireland in June 2022 reached 88 percent of prepandemic levels, according to the Central Statistics Office of Ireland, and rose to about five times the number of arrivals over the previous year by August.
What we learned is that pent-up demand is a real thing, and that people will put up with a surprising amount of discomfort to get back on the road.
Long lines, delays and flight cancellations at airports — sometimes escalating to mayhem — were reported across Europe, and Dublin Airport was no exception.
Still people kept coming.
These scenes of chaos also proved to be a learning experience for those of us a little more cautious about getting back into the swing of European travel.
According to an unscientific poll of friends and family, it seems that aspects of travel logistics that didn't matter too much in the past have moved to the top of the list.
Direct, nonstop flights? Check.
TSA preclearance and Global Entry? Check.
Ease of getting from the airport to the destination? Check.
The good news for travelers to Ireland this year is that Shannon Airport is bullish about ticking all these boxes and offering an alternative Irish gateway.
What Shannon Airport offers travelers
Shannon currently offers daily nonstop transatlantic flights to and from the New York area's JFK and Newark airports and Boston's Logan Airport on Aer Lingus and United.
The airport also operates U.S. Customs and Border Protection preclearance, which means that American visitors return to the U.S. as domestic passengers. Furthermore, it operates a combined TSA/EU checkpoint, which means only one security check is required — billed as the only airport in the world with this combined system.
The airport also features new security screening technology that eliminates the need to remove liquids, gels and electronics from carry-on bags. 
In other words, the idea is "yes, we have a nice airport, but let's get you out of here as quickly as possible." 
As to the last point of my anecdotal checklist — the ease of getting from the airport to the destination — Shannon has a distinct advantage, according to Mary Considine, CEO of Shannon Airport Group.
"When visitors arrive at Shannon, they have immediate access to the heart of Ireland," she said, calling the airport "the lifeblood of our region."
A top visitor attraction, Bunratty Castle and Folk Park, is located right in the town of Shannon and offers an interactive look at life in 19th-century Ireland.
The airport also serves as a gateway to the Wild Atlantic Way — at 1,600 miles and one of the longest coastal routes in the world — which winds along the scenic Irish west.
Alison Metcalfe, Tourism Ireland's executive vice president, North America and Australia/NZ, said: "We know from our research that there is significant pent-up demand among travelers to return to the island of Ireland, and we look forward to communicating with consumers, and our trade partners in the U.S., the great experiences and the warm welcome that awaits the length and breadth of the Wild Atlantic Way."
And because Ireland is fairly small, Shannon Airport is only a short drive from Limerick and less than 90 minutes from the cities of Galway and Cork, as well as Knappogue Castle and Skellig Michael (Sceilg Mhichil in Gaelic), a Unesco World Heritage site. 
Postflight meals
Fans of the much-vaunted Irish culinary scene aren't far from the Burren Smokehouse, the Wild Honey Inn and Aniar, a Michelin-starred restaurant in Galway's West End.
Shannon Airport is also close to some of Ireland's most posh luxury accommodations, including Dromoland Castle, Gregans Castle and the Park Hotel Kenmare.
Finally, because this is Ireland, after all, visitors can tee up at such renowned golf courses as Lahinch, Ballybunion, Tralee and Adare Manor.
Source: Read Full Article