SEATTLE — Last November, OpenAI chief Sam Altman, who sits on Expedia Group's board, attended an Expedia company event. Sitting on stage with chairman Barry Diller, he pulled up a new technology, not yet seen by the public: the generative artificial intelligence (AI) platform ChatGPT.
Altman asked it to tell him how Diller got together with his wife, fashion icon Diane von Furstenberg.
"Out came this six-paragraph, extremely creative, somewhat salacious description of each of us and our lives, because we do have a history," Diller said in recounting the story at the Explore 23: Connect conference here this month. "And, of course, we were all struck down by it, and scared by it, and all of the things."
Fast-forward six months, and Expedia Group has begun using ChatGPT as a travel-planning tool for consumers, and the company is considering integrating it into technology solutions developed for partners, including travel advisors.
"We've seen that ChatGPT will drive real change in the experience, and there are lots and lots of ways to use it," Expedia Group vice chairman and CEO Peter Kern said. "There is real potential to use generative AI broadly in more of our own experiences and partner experiences, and we have teams working hard to discover its best uses right now."
End goal: Personalization
After ChatGPT exploded onto the AI scene this year, generative AI in particular has become "the topic of the second," as Diller put it.
ChatGPT has since been integrated into Expedia's app; users can ask questions in natural language, and the AI answers. It doesn't currently serve up hotel rates and availability or flights, but it offers advice on sights to see, places to stay and times to visit. It also creates potential trips under the "trips" tab in the app, which then lets users search Expedia's inventory and add saved items and bookings.
Kern called Expedia "the first major player to fully embrace generative AI in our app experience." The addition of ChatGPT was designed to "enrich" the discovery portion of a user's journey within the app, he said.
Diller said Expedia has been an early adopter of different forms of AI, including generative AI, "which I think we started, really, before anybody else was thinking about how to adapt AI tools to their work."
According to Kern, in the past year, the company has been focused on the technology it offers, including AI and machine learning, or ML, a form of AI that leverages data using algorithms and statistics, eventually improving and "learning." The end goal is to provide travelers with more personalized experiences.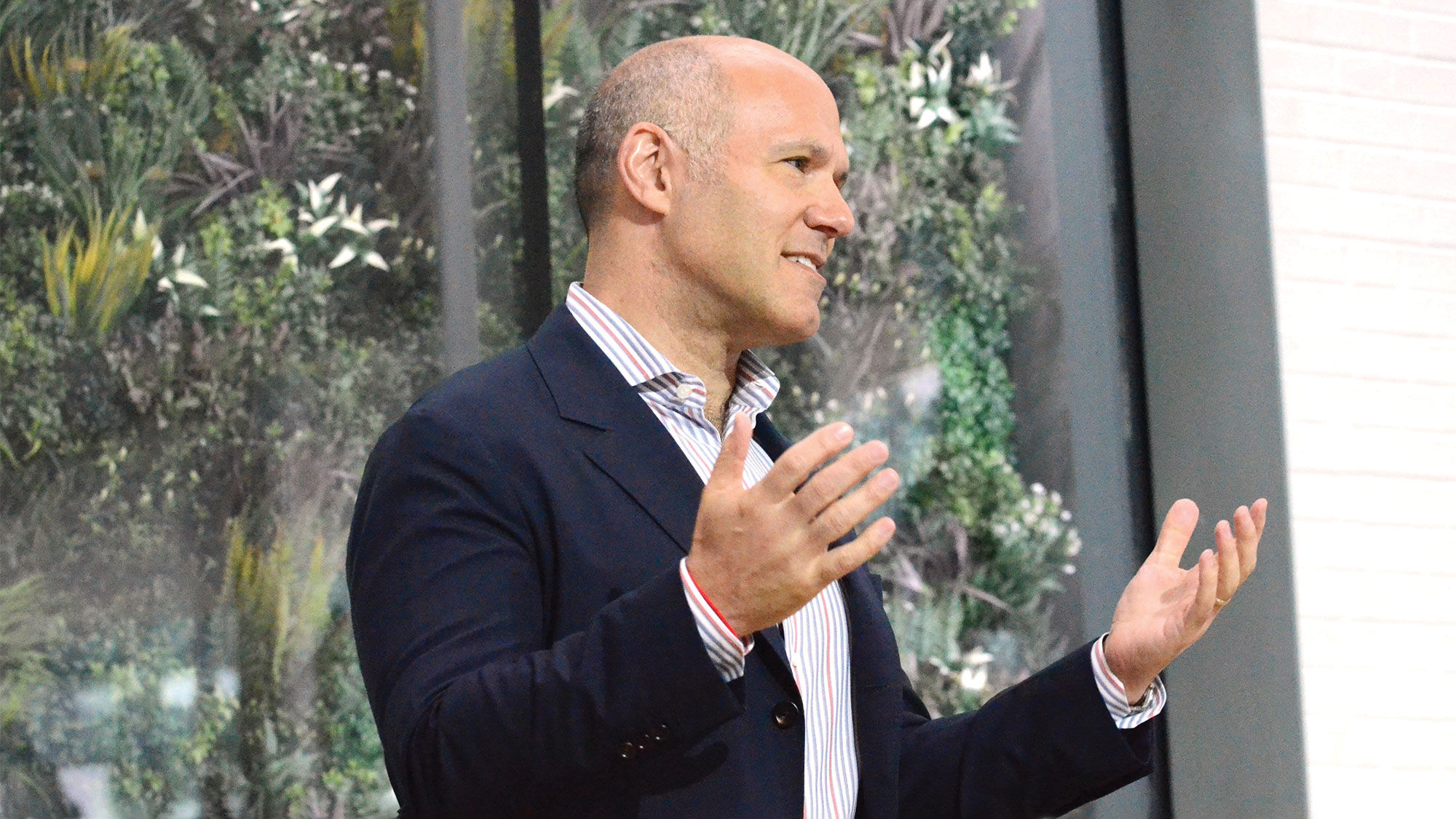 As an example, Kern pointed to Expedia's smart shopping feature, which has helped upsell more customers to premium products since it was introduced last year. Smart shopping uses machine learning to read "millions of rate descriptions," he said, pulling out key attributes for shoppers and displaying them in one place. Flight price tracking has similarly driven higher conversion, he said.
The company is also using AI to help power its service experience. Its virtual agent, he said, has saved more than 2 million hours of service time in a single quarter. Specifically, the virtual assistant uses AI and large language models, or networks with many parameters that use prompts to learn and get smarter.
The virtual agent frees up human agents to handle more complicated problems, lowers costs and drives higher customer service satisfaction scores. Kern called it "quite literally a win-win-win for all of us."
AI for travel advisors
During a press conference, Kern and Ariane Gorin, president of Expedia for Business, said Expedia is looking to integrate ChatGPT into other experiences, including B2B offerings like its Travel Agent Affiliate Program (TAAP).
TAAP already taps into AI-powered technology Expedia is using in consumer-facing products, Gorin said, including determining the property images and content displayed and the sort order.
The company is also considering making its AI and machine learning capabilities available to the larger travel industry.
According to Kern, "those kinds of capabilities are really hard for most travel companies to build, so we think there are opportunities."
Travel is 'ripe for AI'
Scott Galloway, professor of marketing at New York University's Stern School of Business, who spoke at Expedia's Explore 23 event, said he believed travel is "ripe for AI," especially in the trip-planning stage.
He recently tasked his 12-year-old with planning a weekend trip to Istanbul using generative AI and found it to be "the ultimate technology for a travel experience."
But he didn't know the extent of Expedia's use of AI. He encouraged the company to be "a little bit louder about it." In fact, Galloway encouraged Kern to "blow this quarter's earnings and spend a lot of money trying to be very loud about your efforts in AI."
He likened it to the period in the late 1990s and early 2000s when Williams-Sonoma and Ikea created buzz around e-commerce operations and saw their stock prices rise.
"There's going to be one or two companies in every sector that are known as kind of the AI-competent companies," Galloway said. "I think that's a big opportunity for Expedia based on some of the progress made in this sector."
Source: Read Full Article