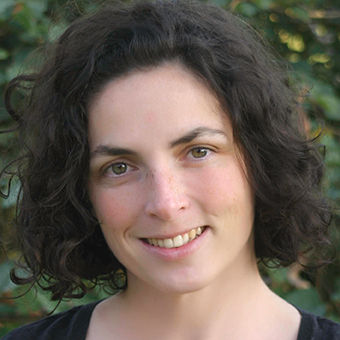 Anyone who has ever been on an African safari – whether they are seasoned safari-goers or first-time Africa visitors – will tell you that the safari guide can make or break a trip. These wildlife storytellers hold the key to transforming any African holiday into a life-changing and unforgettable experience.
That's hardly surprising, given that the guide and tracker spend between nine to 12 hours a day with guests, introducing them to the African wilderness. This builds an incredible bond, said Singita's head guide, Chantelle Venter.
"If the wildlife is falling out of the trees a guide can get away with doing little, but in the quieter moments you want someone who can make everything around you fascinating, from the birds to the trees to the landscape – because it is how all these connect that is the real story of a safari," said Natural Selection guide Peter Allison.
And of course, guides also ensure the traveler's safety. "Nobody wants to get stuck in front of a large, angry elephant bull without someone who knows how to deal with the situation," said Marcelo Novais, general manager of North America, Ker & Downey Africa.
For James Currie, North American sales and new development manager at Great Plains, a guide is "the single most important person who can impact the safari experience either positively or, in rare circumstances, negatively. Guests entrust their safety, enjoyment, and learning to their guide. A guide is both the interpreter of nature and host at the same time."
So, how can travel agents in the U.S. ensure their travelers have access to the best guides?
First-hand experience is always a great reference. Allison noted that most agents have visited the properties they recommend and may well know the guides based in the lodge.
The quality of the lodge generally determines the quality of the safari guides, added Novais. The best lodges have stringent vetting criteria for their guides.
However, a lot is also dependent on personal preferences and interests, which need to be communicated.
Questions to ask clients
Novais offered the following questions agents should ask clients, saying they can go a long way to help suppliers pair the right guide with the right traveler:
• Have you been to Africa before? If yes, where?
• Do you have any specific animals that you would love to see during your trip?
• Are you a bird watcher? Is deep knowledge about birds something that matters to you?
"The more information an agent or guest can provide, the better," said Venter, as the head guides will use the information to allocate to available guides, matching interests or ages or personalities e.g., previous safari experience, nationality, age, interest, hobbies etc.
She emphasized that even the smallest details can make a difference.
"Perhaps we find out that guests like to practice yoga at home. We have several guides that are qualified yoga instructors," Venter said. "Or a guide who is knowledgeable about wine or speaks a foreign language. If guests like to run and exercise while they are at the lodge, we will match to a guide who runs off duty, and they could run together through the reserve, with a backup vehicle. If travelers love dogs, guides could arrange an experience with the anti-poaching team at Singita Grumeti and Singita Sabi Sand to meet the anti-poaching canines and handlers."
It is imperative to build a relationship of trust with the guide and the tracker, according to Venter. She said the right guide will often surprise you with something that will become a memory for life;  walking in a river barefoot, for example, or getting off the vehicle to enjoy the fragrance of a certain tree or grass. "Guides and trackers use intuition, the ability to think like the animal, and patience, focus and persistence," she said.
Novais adds that many clients on their second or third trip to Africa are looking for a deeper connection with certain animals. "Most of the time, these guests have their preferences and are keen to spend more time with one animal than others. Knowing that information and passing it along to the lodges is fundamental to meeting (and exceeding) the guest's expectations."
"It is great to know of all interests, even other places the client has traveled," said Allison, as this can help a guide determine how experienced the visitor is. "On a first safari you need to explain the difference between a leopard and cheetah; if you do that to someone on their fifth trip, they might just flick your ear."
Private guides a popular option
Private guides who accompany travelers throughout their Africa journey are becoming increasingly popular. Natural Selection recently announced the company is putting private guiding at the forefront of safari experiences. They selected authors, musicians, conservationists, photographers and storytellers as part of their guides team. Among these private guides are author Peter Allison; Super Sande, the king of storytelling and tracking in the Makgadikgadi Pans of Botswana; Ralph Bousfield, conservationist and fashionista who owns and operates Uncharted Africa, which is part of Natural Selection; and Chabba Selei, a biologist and Botswana native.
The possibility of private guides is often overlooked by travel agents, according to Novais.
"A private guide/vehicle means an exclusive experience for guests, allowing them to tailor their safari experience and spend as much (or as little) time as they want with their preferred animals," he said. "It also means really getting to know your guide more personally, and this always results in guests learning more and getting more out of the overall experience. Having a private guide and vehicle on a safari is something that I highly recommend agents push."
Source: Read Full Article