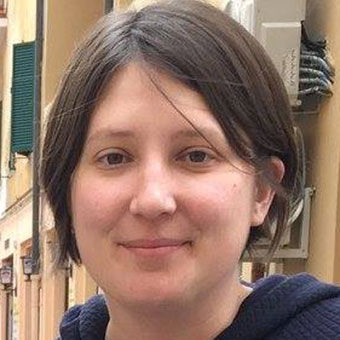 Evidence has continued to mount in recent years that consumers are increasingly using travel advisors. And what better product to use an advisor for than a cruise?
With a steadily increasing number of cruise lines and ships, with different add-ons, packages and stateroom categories, the options for cruisers are seemingly endless.
Related: Travelers are turning to travel advisors, survey from ASTA and Sandals reveals
 
Indeed, Allianz Partners recently found evidence that cruising is one of the top reasons consumers use advisors. 
This summer, Allianz surveyed a random sample of 1,388 customers who bought insurance through an advisor or retail distribution partner between last fall and this spring, with travel ending by May 2022.  
The survey found that 27% of the insurance buyers used a travel advisor to book a cruise. That figure was just 1 percentage point behind the top reason respondents used an agent: booking air travel (28%).
Twenty percent of respondents used an advisor to book lodging, 16% for a tour booking, 3% for a rental car and 6% reported using an advisor for other travel-related bookings.
Most likely to use advisors to book cruises were those ages 55-84. In total, about one-third of those customers said they used an advisor for a cruise booking. 
Here's an area where some inroads could be made by a motivated advisor: Only 14% of respondents ages 35 to 44 used a travel advisor to book a cruise. 
And that crowd is cruising. According to CLIA's 2021 North America Market Report, nearly half of all cruisers are under 49 years old (15% are in the 40-to-49-year-old age bracket, so that's not exactly an apples-to-apples comparison to Allianz's data, but it's close enough to illustrate the point).
Travelers are also pleased with the insurance they've purchased, according to Allianz, with 91% reporting they would be "extremely" to "somewhat likely" to purchase it again for their next trip. 
It's another good case about selling insurance.
A quick side note: 28% of respondents reported using advisors to buy air. That's a big number, and I know there are still advisors out there who are reluctant to book air, or who book it but have questions about it.
I'm the co-host of the Trade Secrets podcast, a Q&A style podcast where travel advisors call in with questions; my co-host, TravelAge West's Emma Weissmann, and I invite industry experts on the show to answer these questions. We have an upcoming episode devoted solely to selling air. If you're interested in the subject, tune in wherever you listen to podcasts when it goes live next Monday, Nov. 14.
Source: Read Full Article