The new Mickey's Toontown at the Disneyland Resort reopened March 19 with new areas for guests to explore and plenty of opportunities for children to play.
Mickey's Toontown is the area of Disneyland Park that Mickey and friends call home. There, guests can tour their homes and ride several attractions. The reimagined Toontown features more areas for families with young children to play and relax.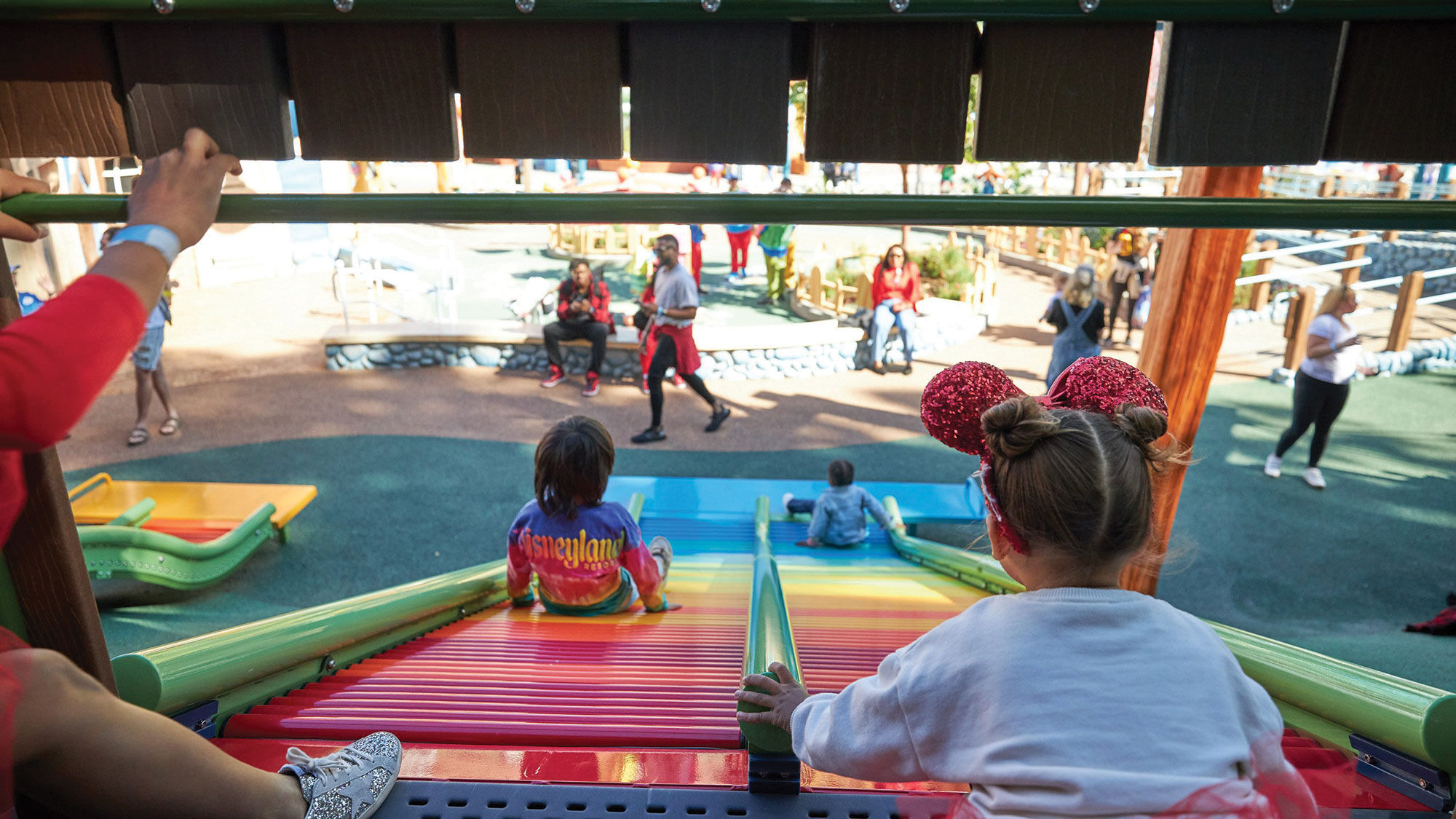 "Mickey's Toontown first opened 30 years ago, so there are generations of Disneyland Resort guests who have grown up with and made magical memories here," said Jeff Shaver-Moskowitz, portfolio executive producer at Walt Disney Imagineering. "Walt Disney Imagineering set out to keep the essence of what makes Mickey's Toontown special for so many, while evolving it for the coming generations of families who can't wait to make new memories here."
The first area guests will encounter is CenTOONial Park. There, a fountain includes water tables for play. Nearby, a tree with sculpted roots offers children an area to crawl around and play. At Goofy's How-To-Play Yard, children will find more opportunities to play in a clubhouse and interactive play area; inside Goofy's house, children can operate an interactive "candy-making contraption."
Guests can also tour Mickey and Minnie's homes, with plenty of gags and surprises in both. Mickey and Minnie may also be available for photos and autographs. Meanwhile, at Donald's Duck Pond, children can splash around and explore.
The headline attraction at Mickey's Toontown is Mickey & Minnie's Runaway Railway, which opened Jan. 27. Toontown is also home to Chip 'n' Dale's Gadgetcoaster, Roger Rabbit's Car Toon Spin and a Disneyland Railroad station.
Guests can order food from Café Daisy on their mobile phones or pick up snacks and novelties at Good Boy! Grocers. They can pick up merchandise at EngineEar Souvenirs.
The Mickey's Toontown reopening is part of the Disney100 celebration of the Walt Disney Company's 100th anniversary.
Source: Read Full Article