The Disneyland Resort is getting ready to kick off Disney100, the Walt Disney Company's 100th anniversary celebration.
Disney100 will begin Jan. 27, when Mickey & Minnie's Runaway Railway will officially open in Disneyland. 
The attraction will have a virtual queue for park-goers available on the Disneyland app. No standby line will be available when the attraction opens. Guests have a chance to enter the queue twice a day, at 7 a.m. and 1 p.m. Individual Lightning Lane arrival windows will also be sold for the attraction, subject to availability.
Mickey & Minnie's Runaway Railway is a family-friendly attraction. In Florida, the ride opened in February 2020 at Disney's Hollywood Studios. 
Two new nighttime spectaculars will debut at Disneyland Resort: "World of Color — One" at Disney California Adventure Park and "Wondrous Journeys" at the Disneyland park.
A daily virtual queue will be available for "World of Color — One," starting at 12 p.m.
The Disney Gallery on Main Street, U.S.A. in Disneyland will house a new exhibit, "Disney 100 Years of Wonder." Inspired by Walt Disney's vision for the park, the exhibit features artwork from early films and art from Disney Imagineers to conceptualize recreating those stories in the park.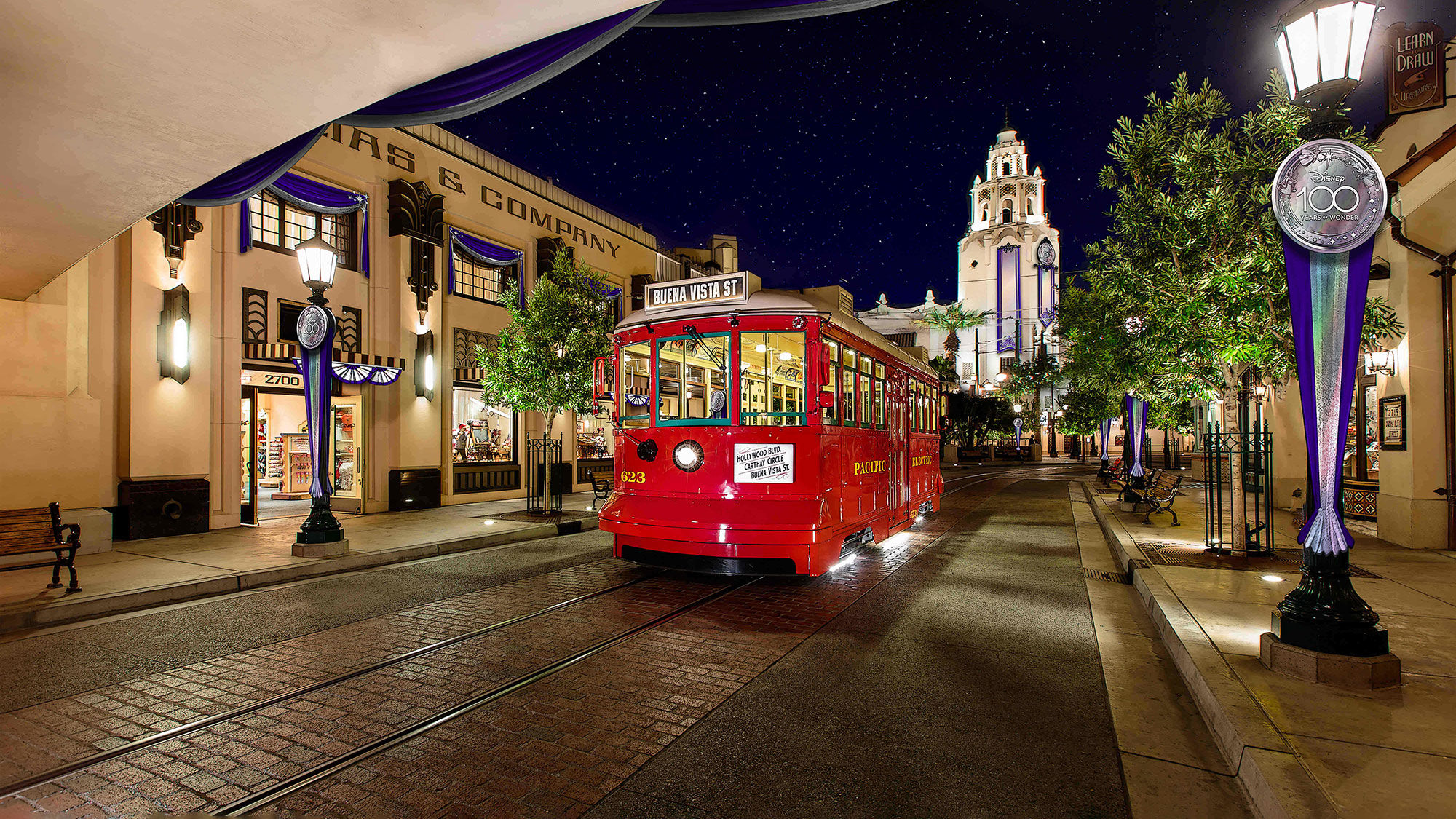 After the initial start of Disney100 on Jan. 27, the Magic Happens parade will return to Disneyland on Feb. 24, and Mickey's Toontown will reopen March 8.
The Disneyland and California Adventure parks, Downtown Disney and Disneyland hotels will be bedecked in platinum-infused décor for the Disney100 celebration. Special photo opportunities, merchandise and food and beverages will be available throughout the resort.
Source: Read Full Article