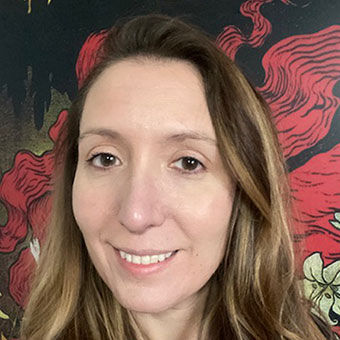 Royal Caribbean Group's CEO Jason Liberty doesn't have a huge smile, but he cracked a grin when we got to talking about the Silver Endeavour while he was in Juneau this month on an appreciation tour, meeting with local business leaders.
Cruise fans may remember the Silver Endeavour as the Crystal Endeavor, the 200-passenger, PC6 expedition ship meant for polar voyages. Built for $1.9 million per berth, it has been called the most expensive passenger ship ever built. It was delivered to Crystal Cruises in July 2021, just months before the cruise line's parent company, Genting Hong Kong, would force the line into collapse. 
Not only did Royal Caribbean Group, on behalf of Silversea, win the bid for this barely used vessel against multiple buyers — including Silversea's former chairman, Manfredi Lefebvre — but its acquisition was the first big "get" for Liberty in his nine-month tenure as CEO. 
Liberty has been a part of the Silversea story for a while. As CFO for Royal Caribbean Group, he played a key role in the company's purchase of Silversea in 2018. He described the Crystal Endeavor's acquisition as a fit into the company's strategy to expand the ultraluxury market and expedition space.
"There are opportunities that come into at different times, and this was one we thought for sure was really good for our shareholders [and] was really good for our strategy," he said.
As CFO of Royal Caribbean Group, Liberty and the company were "enamored" with the ultraluxury and expedition space. That was in part due to data, he said, which was pointing toward growing numbers of retirees and a shift in people seeking out experiences instead of things. A goal of the Silversea acquisition, he said, was to double the size of that ultraluxury expedition business — so Royal began looking for ships to acquire.
Crystal Cruises' going out of business was unexpected, he said.  
The process of buying the Endeavour
Royal wanted to put a bid on the ship, but the process was complicated. First, it had to see whether another company would buy Crystal Cruises outright. When it became clear no one was going to buy the whole line, Silversea and Royal had to navigate the complexities of buying a ship owned by a company in bankruptcy, such as who had a lien on which properties.
Ultimately, Silversea won the bid for the Endeavor, edging out Abercrombie & Kent Travel Group, led by Lefebvre, which bought the Crystal brand name and two oceangoing ships. Royal bought the Endeavor for $275 million, significantly less than the cost of construction, assigned it to the Silversea brand and renamed it the Silver Endeavour.  
Related: Royal Caribbean will honor Crystal Endeavor deposits
"There was a tremendous amount of excitement," said Liberty. "Antarctica is a very special product." The ship is now expected to sail 12 Antarctica cruises beginning in November as part of its itinerary roll-out.
Liberty chalked up the purchase to a strategic decision: "As we're ramping up our business, we're trying to get our balance sheet back in order; you have to be very discerning on where you're going invest, because we obviously want to keep investing in our product and experience, which is important for our brands and for our business."
Source: Read Full Article