Filling buses and itineraries continues to be a struggle for operators of day tours even as the latest wave of Covid eases. 
But those companies say that a new day may be dawning as the omicron variant subsides, restrictions are rolled back and people grow less anxious about traveling in groups again.
"Unfortunately, we are only operating at approximately 15% of our normal capacity," said Georgette Blau, founder and CEO of On Location Tours, a sightseeing company that visits locations from film and television shows in New York and Boston. 
"Business was really starting to increase in the fall, but now bookings are very low, and we feel like people are waiting until the spring to see if Covid is decreasing."
Reports like that were echoed by other operators, as well, many of whom saw some modest but encouraging gains that appeared in the spring and summer of 2021 disappear as Covid cases climbed again due to the omicron surge.
"Overall, the day-tour industry has been one of the hardest hit," said Douglas Quinby, CEO and founder of Arival, a travel research think tank.
Restrictions have been a big part of the problem, Quinby said, adding that in the U.S., cities and states where stricter Covid regulations were implemented played a role in the slower economic recovery of day-tour operators.
Meanwhile, those with offerings in areas where safety measures were minimal — the Southeast U.S., for example — did not suffer as greatly.
"Markets like Savannah and San Antonio, which had a much softer approach to Covid health and safety protocols, also benefited because people aren't going to Paris or Prague; they're going to Charleston," Quinby said.
According to the annual Arival Pulse Report on the state of tours, activities and attractions released last month, more than eight out of 10 tour operators are optimistic about travel in 2022, despite Covid's winter surge from the omicron variant. Nearly half of U.S. operators (46%) say they are "very optimistic" about a turnaround, a higher number than their counterparts in Europe, Latin America or the Asia-Pacific region.
For operators in major urban markets, innovation and investment have been the name of the game as they've planned their strategy going forward.
"We were a company traditionally oriented to bus operations. The lockdown allowed us to reinvent and create new products and cater to different audiences," said Xavier Valls, CEO of Julia Group USA, which owns Gray Line San Francisco. He cited the company's new food and walking tours in San Francisco's Chinatown and North Beach neighborhoods as the type of products that are being added.
"These walking tours allowed us to offer outdoor and social distancing experiences in the city in addition to expanding our traditional product portfolio," Valls said.
Related: Omicron slows bookings, but tour operators are liking 2022 overall
So far, the walking tours have not been performing as well as expected, Valls said, although he is far from discouraged.
"We knew we would have a lot of competition [from established walking tour companies]; we assumed it will take at least two more years to position our brand as an alternative option in the market," he said. "Our vision is to keep expanding to different lines of products: bike tours, Segways, walking tour experiences, beer tours, etc."
New products are on the way from On Location, as well.
"Some of our newest options include a romantic comedy tour of NYC and a Marvelous Mrs. Maisel Sites tour in a 1957 classic Chevy 'star car,'" Blau said of offerings debuting in New York this year.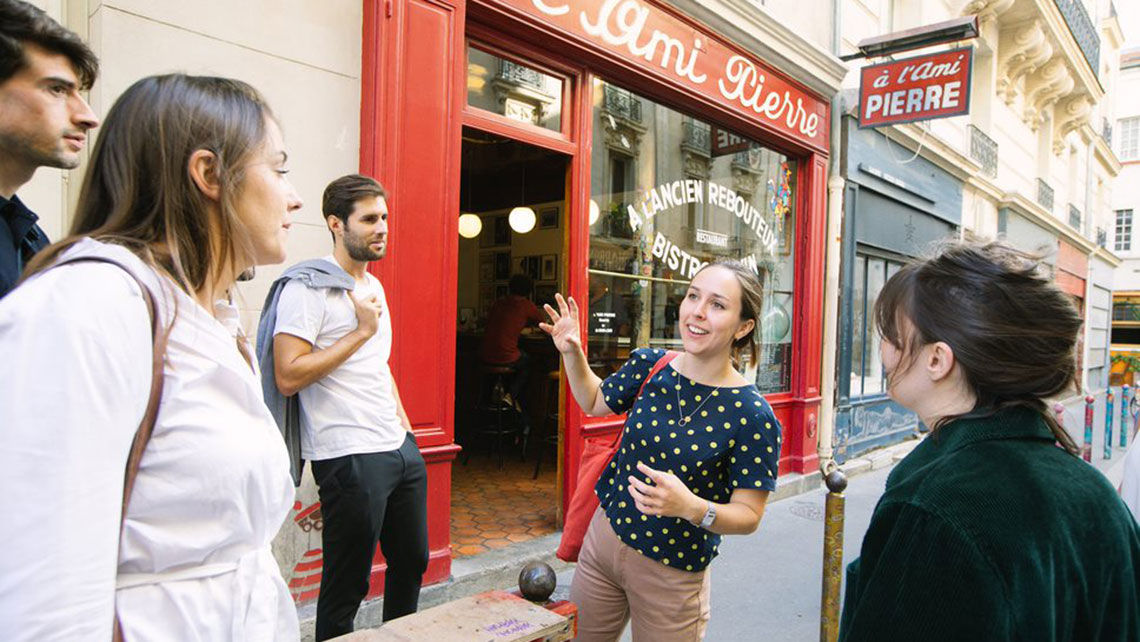 City Experiences, meanwhile, chose the acquisition route to expand its offerings; the company is best known for its sightseeing tours, on land as well as water, in major U.S. markets like New York, Chicago and San Francisco.
Last May, the company announced it was buying Niagara Jet Adventures, which offers whitewater jet boat tours of Niagara Falls. It has also added to its land-based portfolio by acquiring companies including Walks and Devour Tours, which only operates in Europe but which City Experiences plans to bring to the U.S. soon.
"We've found that these past few years have changed our customers," said Kevin Rabbitt, CEO of the Hornblower Group, parent company of City Experiences. "They're seeking one-of-a-kind experiences, particularly in the category of unique land-based offerings."
"People were and are looking for a unique, off-the-beaten-path experience," on Location's Blau said. "They are just happy to be out."
Source: Read Full Article