Best known for its buzzy Standard Hotels lifestyle brand, boutique hospitality group Standard International has made global expansion a priority throughout the pandemic.
In late 2021, the company opened the Standard Hua Hin in Thailand, followed by the debut of the Standard Ibiza this past April and the Standard Bangkok Mahanakhon in July. 
According to Amber Asher, who took the reins as Standard International's CEO a little over a year ago, the growth is part of a long-term plan to bring the Standard chain to more locations in Europe and Asia as well as enter Latin America. The new locations joined five existing Standard properties — two in New York and one each in Miami Beach, London and the Maldives. 
In the pipeline are projects under development in Austin, Texas; Brooklyn, N.Y.; Brussels; Dubai; Dublin; Lisbon; Mexico; and Singapore, which will be the next to open, in 2023. 
"Global growth has really been our mission for the last five-plus years, and so a lot of these projects will be coming to fruition over the next several years," Asher said.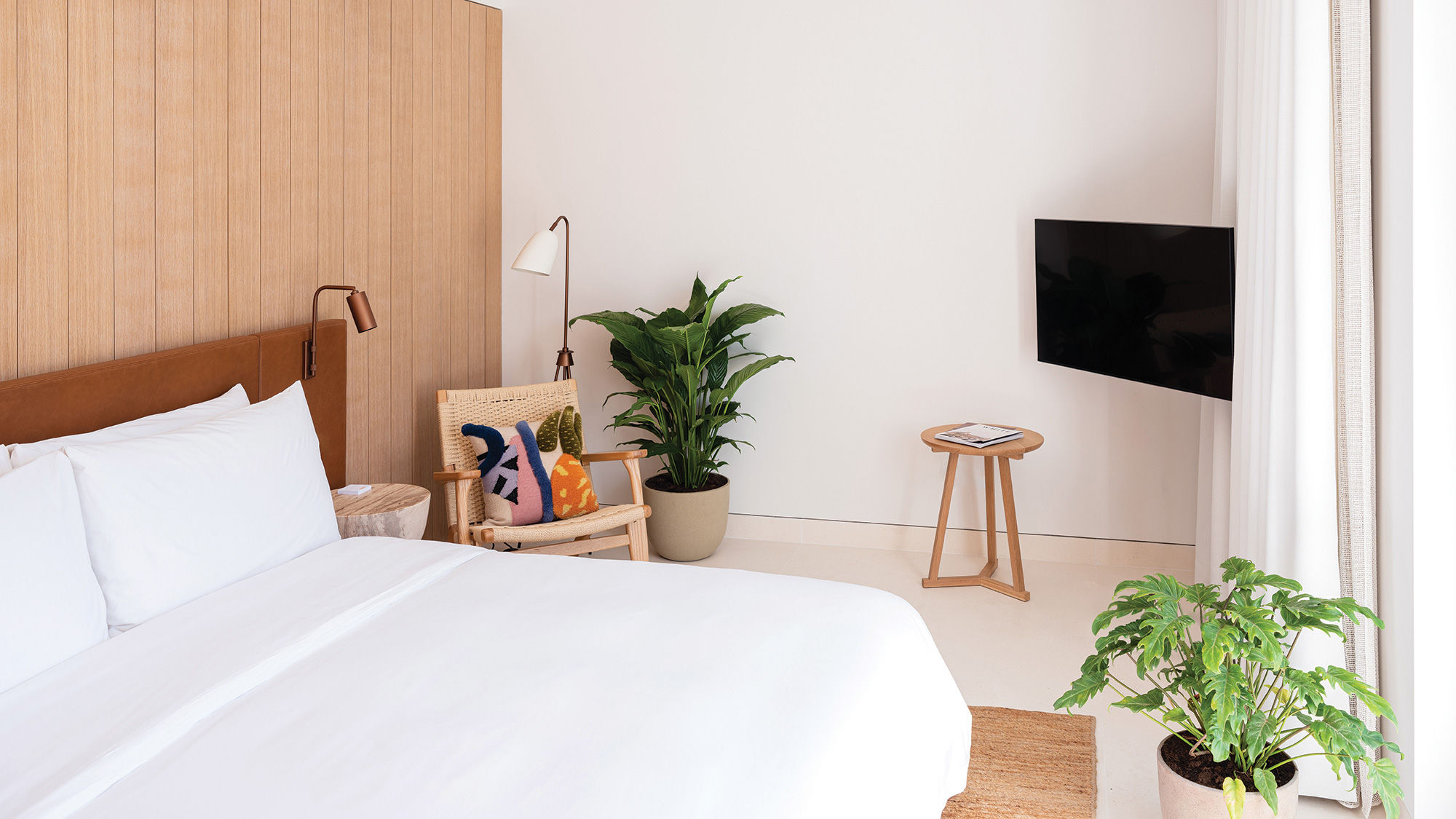 Hotel closures in Los Angeles
That said, the Standard brand didn't come out of Covid completely unscathed. Early last year, the Standard Hollywood in West Hollywood, Calif., the first Standard property, closed permanently after more than two decades in operation. A sister Standard property in downtown Los Angeles also quietly shuttered earlier this year.
While the Standard Hollywood's closure was linked primarily to a prohibitively high ground lease rent hike, the closure of the Standard Downtown L.A. directly correlated to pandemic-related impact in the Los Angeles market. 
"Covid took a devastating toll on the industry, and it was particularly brutal in downtown L.A., especially where our hotel was specifically located," Asher said. "And L.A. still isn't recovering at the rate that other cities have recovered."
Bunkhouse brand is flourishing
Still, Standard International's recent progress outweighs any such setbacks. In addition to a robust pipeline for the Standard, the company's Bunkhouse brand, which comprises an eclectic, design-forward collection of nine boutique hotels and motels across Texas, California and Mexico, is also in expansion mode. 
The Hotel Genevieve in Louisville, Ky., the 10th Bunkhouse property, is on track to debut next year, and other Bunkhouse openings are slated to follow in Mexico City as well as in the Texas markets of Houston, Fort Worth and Fredericksburg. 
"But we're also pushing to bring Bunkhouse to bigger cities around the world," Asher said. "Potentially Brooklyn and London, for instance. And we're also looking at Bangkok."
Part of the appeal of the Bunkhouse properties, which are each branded under a unique name, is also their ability to coexist in a single region or city. In Bunkhouse's birthplace of Austin, for example, the brand has four hotels within what Asher describes a "block or two radius." 
"Under the Bunkhouse brand, what we're able to do is have smaller hotels, which in Austin can range from the Hotel Saint Cecilia, which is 20 rooms, to the Hotel Magdalena, which is 89 rooms, and create this kind of model where we're not cannibalizing our own portfolio, but we're also finding economies of scale."
Asia expansion and a hopeful return to L.A.
In Asia, Standard International is also pursuing conversion opportunities via a new brand, the Peri Hotel. Launched in 2020, the concept made its debut with a pair of Thailand openings in Hua Hin and Khao Yai. A third, which will be the brand's first newbuild, is on track to open in Bangkok in 2024.
But while Standard International certainly has its eye on plenty of farther-flung locales, a Los Angeles homecoming is also in the works.
"Los Angeles is our birthplace, and we absolutely will be back," Asher said. "We're actively seeking opportunities there right now."
Source: Read Full Article