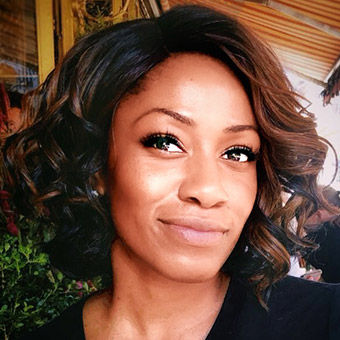 How do you make a river cruise conference better than the previous year?
Host the attendees on the river ships themselves for the entire five-day event, of course.
This year's annual ASTA River Cruise Expo introduced a number of changes as the conference kicked off its second year in Budapest, Hungary. Most different this year is the accommodations.
Instead of having travel advisors stay at one of the local hotels downtown near the river, advisors stayed on the ships, like regular cruise guests. Educational sessions were also hosted on the ships rather than at the hotels. The only part of the conference that took place in a hotel this year was the general session held at the InterContinental Budapest (which I had the honor of emceeing this year).
The move was made to give advisors a more immersive way to experience the ships, and it proved especially beneficial to the hundreds of travel advisors who were new to the conference and for those who had never been on a river cruise before.
"We made the decision after last year to give attendees the option to stay on board one of the ships they'd like during the expo to really get a full experience of that ship, and then they could switch and go to a different ship and experience a different brand," said Sarah Little, ASTA vice president of business development.
Related: Riverside Cruises christens the Mozart in a surprise ceremony
Size was also a factor in the decision to host advisors on the ships. More than 750 travel advisors attended the River Cruise Expo this year, a 50% increase over the 500-plus who came last year.
"We find that in some of these beautiful European cities, it's actually challenging for us to find physical space in these boutique hotels to accommodate [so many] advisors in education sessions," Little said. "So logistically, it just makes a lot of sense — they have these beautiful lounges and restaurants onboard these ships that make natural meeting space for our attendees and makes it nice and easy for them to navigate from one to the other. So there are lots of pros to moving those over onto the ships."
The feedback from travel advisors has been positive and is having the effect that ASTA had intended.
"What we're hearing from them is being here and experiencing the brands in person versus just with the sales materials is going to be immensely helpful in qualifying their clients before booking them on a cruise," Little said.
"The ships all seem kind of similar, but when you're here in person, they each have their own unique vibe, their own feel, and there's really no true tradeoff for visiting them in person."
ASTA said that it's doing research to study just how effective the conference has been for advisors selling river cruises.
"Last year, a good percentage of our attendees who came had sold anywhere from three to six river cruises within six months," Little said.
"So we're also going to do some additional research this year of what they were selling before they came here and how that changes six months from now. We expect to see some great results from that."
AmaWaterways, Amadeus River Cruises, Avalon Waterways, Scenic Luxury Cruises, Viking and industry newcomer Riverside Luxury Cruises were all featured at the River Cruise Expo, and this year saw more brands bringing multiple ships to showcase. Viking brought two ships this year, the Viking Modi and Viking Vali. AmaWaterways brought three ships, the AmaVerde, AmaViola and the AmaMagna.
Avalon brought the Avalon Envision; Amadeus brought the Amadeus Silver III, Scenic brought the Scenic Jasper and Riverside Luxury Cruises debuted the Riverside Mozart, which was previously part of the Crystal Cruises fleet. 
Source: Read Full Article